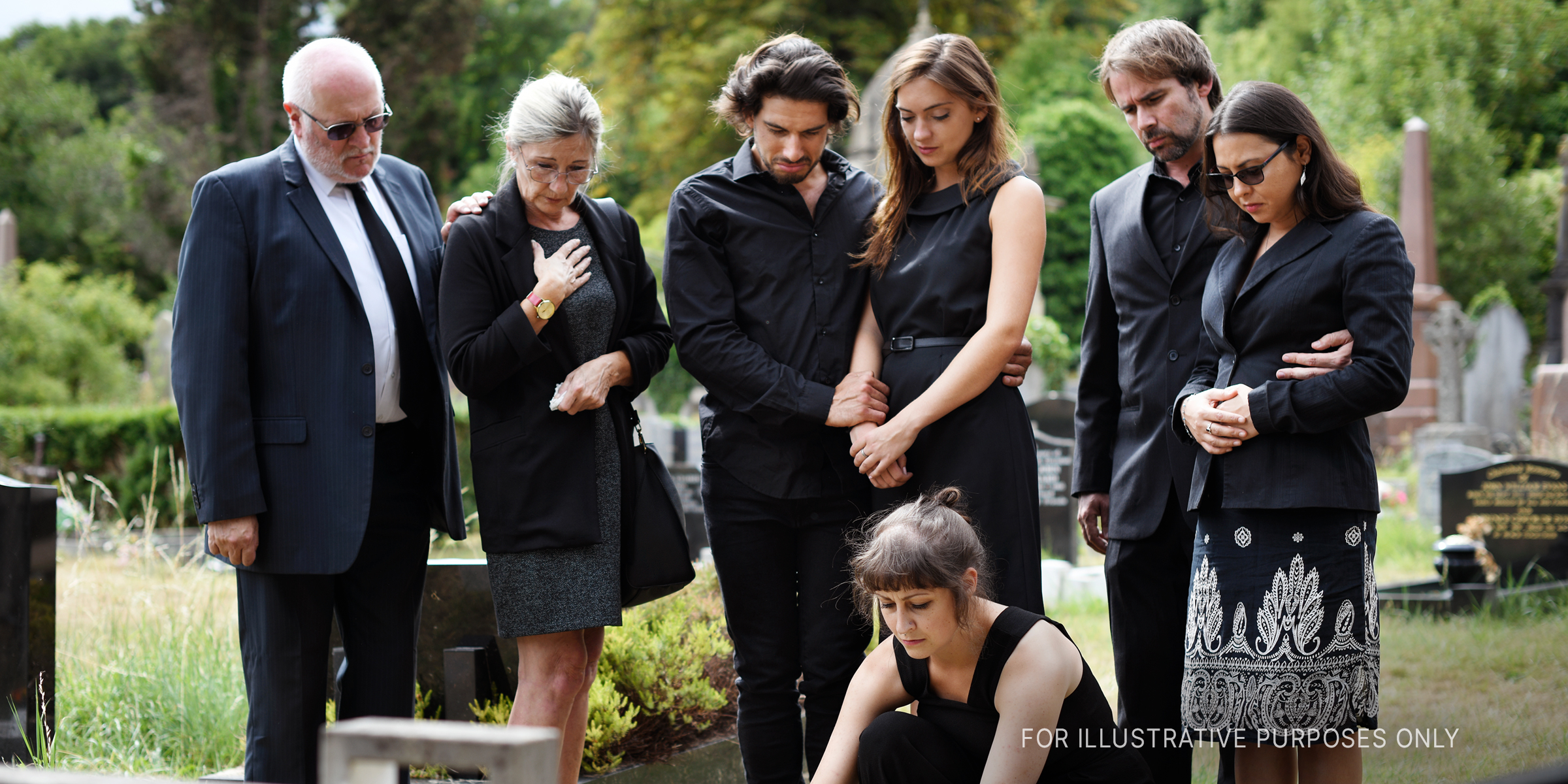 Family at cemetery | Source: Shutterstock
Each of Seven Siblings Gets a Letter from Their Granddad a Day after His Funeral – Story of the Day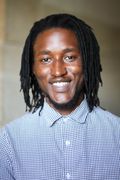 William was a wealthy businessman who decided to raise his deceased daughter's seven children as his own. After he passes away, he leaves them a scavenger hunt, reminding them of the importance of family.
54-year-old William stood at the church pulpit as he addressed the funeral attendants. A tear slid down his cheek as he finished off the eulogy of his deceased daughter, failing to hold the tears back.
"It pains me to say goodbye to you, my dear daughter. But I find peace in knowing you are with the Lord now, looking down on all of us. While we have lost a daughter and mother, we have all gained an angel. I will make sure all your children - Benji, Brody, Nathan, Dan, Lisa, Bridget, and Amalia - are looked after. Rest in peace, my dear daughter."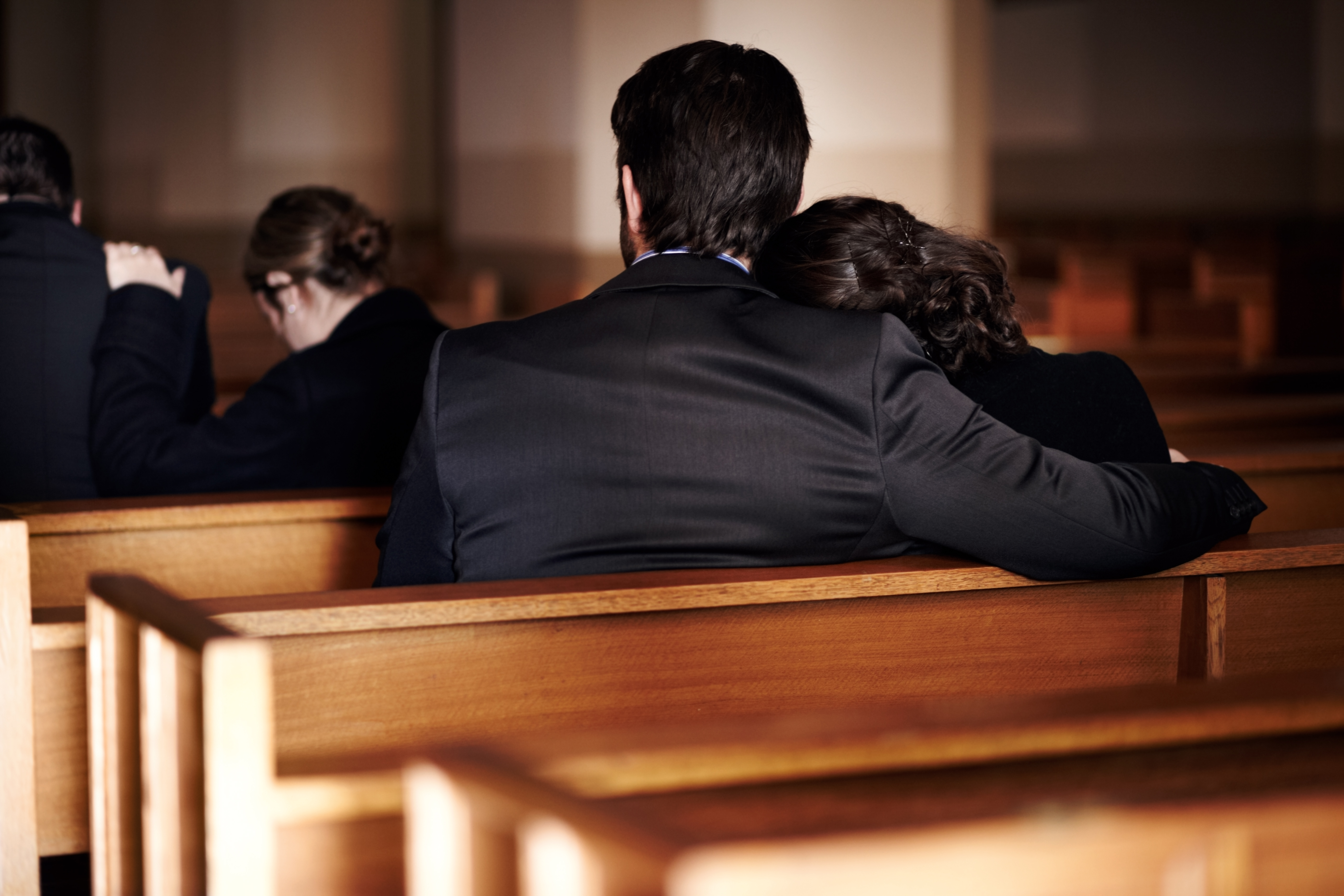 For illustration purposes only. | Source: Getty Images
William kept his promise from that day. He took in his seven grandchildren as his own and raised them the best way he could. William was a wealthy businessman, so he was able to give them a wonderful life.
The children grew up and studied at the best schools and universities. Some of them even got married and had children. As the years passed, William's old age began to affect his health. He became rather sickly.
He decided it was time he started discussing the issue of the children's inheritance. One day, he gathered all his children for brunch at his large mansion to discuss their inheritance.
To William's surprise, the discussion quickly turned into an argument at the dinner table. William's heart broke as he saw his children divided as they squabbled and bickered about who deserved to get what and who didn't.
"Oh, c'mon, Lisa! You can't get the townhouse! You live in the city!" Benji yelled.
"You're one to talk! You don't even have children! What would you do with all that space!" Lisa retorted.
"That's enough!" William said, getting up. He suddenly became dizzy as he got to his feet, stumbling back.
"Grandpa!" the children screamed, rushing to help him to his seat. Amalia fanned her grandfather while her siblings helped him to the couch so he could sit more comfortably.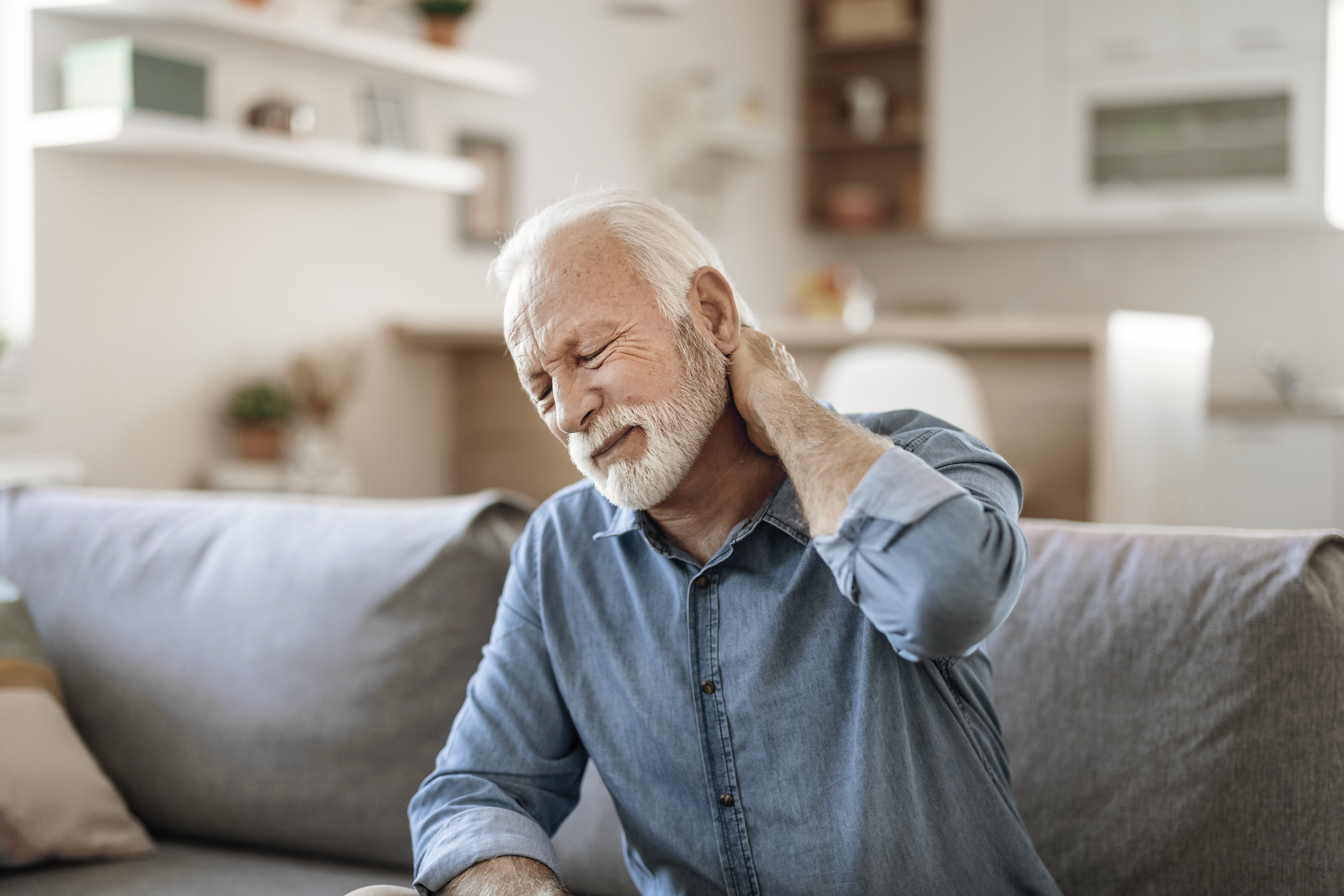 For illustration purposes only. | Source: Getty Images
"Should we call an ambulance?" Lisa asked.
"No, I'll be fine. I just can't stand all the bickering from you lot! You're supposed to be united! As a family! Not this!" William barked, trying to catch his breath. "Please, just take me to bed. I need to rest."
The children took William to bed. He went to bed later that night, hoping his words somewhat impacted the children. However, he would later learn that it was all in vain.
A few weeks later, William learned from Amalia, the youngest grandchild, that the children had yet another squabble about the inheritance and were no longer speaking to each other.
"What do you think is in there?" Lisa asked as they all huddled around the safe.
William hoped it was just a phase and would pass. However, 5 months later, everyone gathered at his house because of William's deteriorating health. As he watched their interactions, he realized things had only seemed to have gotten worse. They barely spoke to each other, and when they did, they were at each other's necks. William was heartbroken.
A month later, William passed away. After the funeral, the family gathered at William's lawyers' office to hear the reading of William's will. None of them were ready for what the lawyer had to say.
"For Benji, he left his vintage briefcase. For Dan, his treasured easel. For Bridget, his violin," the lawyer said as he ticked off boxes on contract.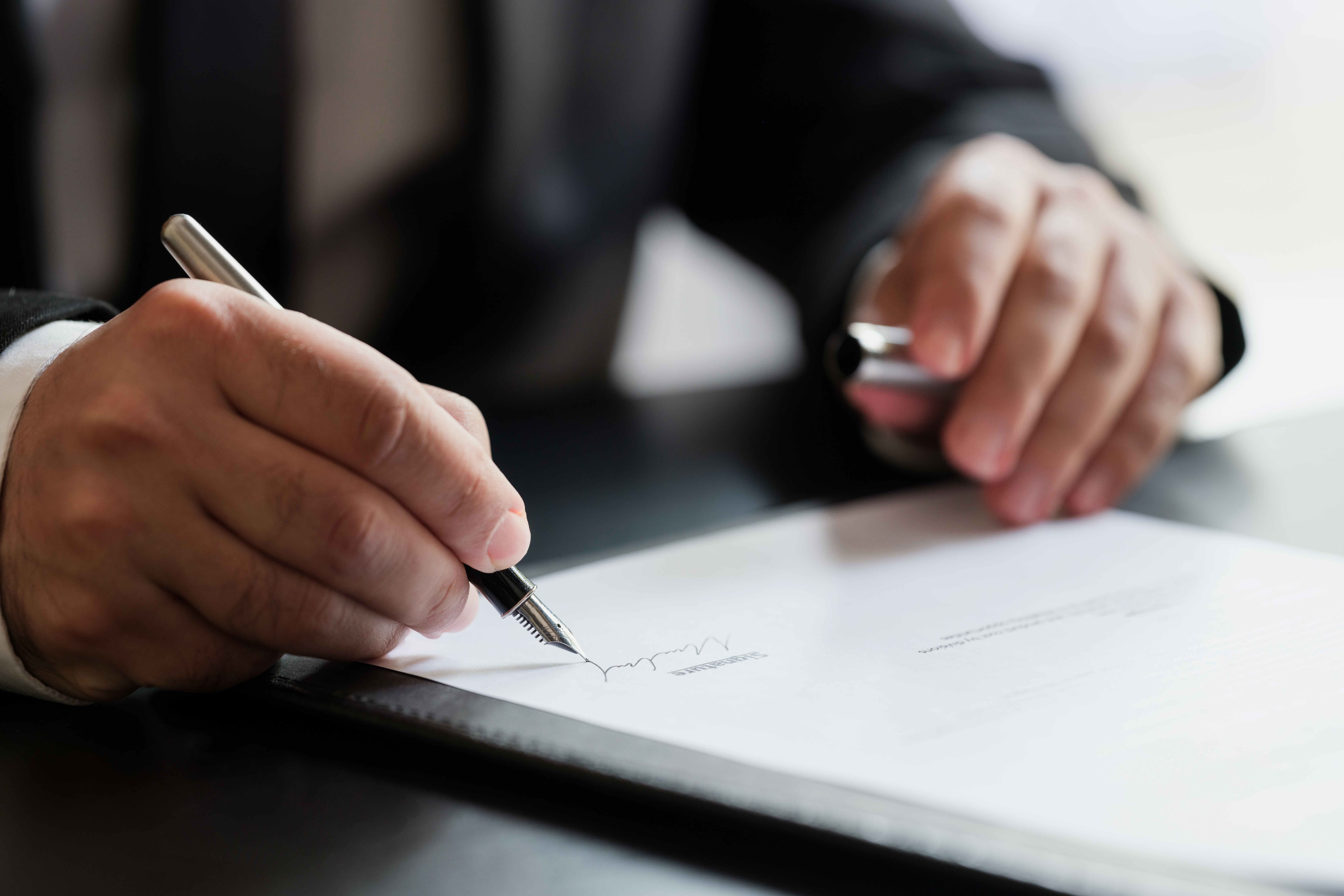 For illustration purposes only. | Source: Getty Images
"Wait, wait, wait! So he left Dan, the designer, an easel. Benji, the businessman, a briefcase. And Bridget, a musician, the violin. Is this a joke?" Nathan asked, just as frustrated as his siblings.
"Yeah... What? Is he going to leave me a knife because I'm a chef?! What's happening with the rest of his estate? The properties, businesses, and accounts?" Brody chimed in.
"I'm sorry, guys. I can not disclose what will happen with the other properties and assets as yet. These were your grandfather's wishes," the lawyer explained.
"This is nonsense!" Brody yelled, getting up and leaving the room. The other siblings followed suit, equally as vexed as their brother. Amalia, who wasn't as invested in the inheritance, was the last to leave. While she wasn't upset at the will, she was hurt by how it divided her family.
The siblings later met at William's mansion to discuss a way forward. At this point, they just wanted to get what they felt was due to them and then go their separate ways.
Tired of listening to her siblings arguing in the lounge, Amalia decided to leave for a moment of reflection in her grandfather's room. When she arrived, she was shocked to find a large safe in the middle of William's room. She immediately returned to her siblings and told them about what she had found.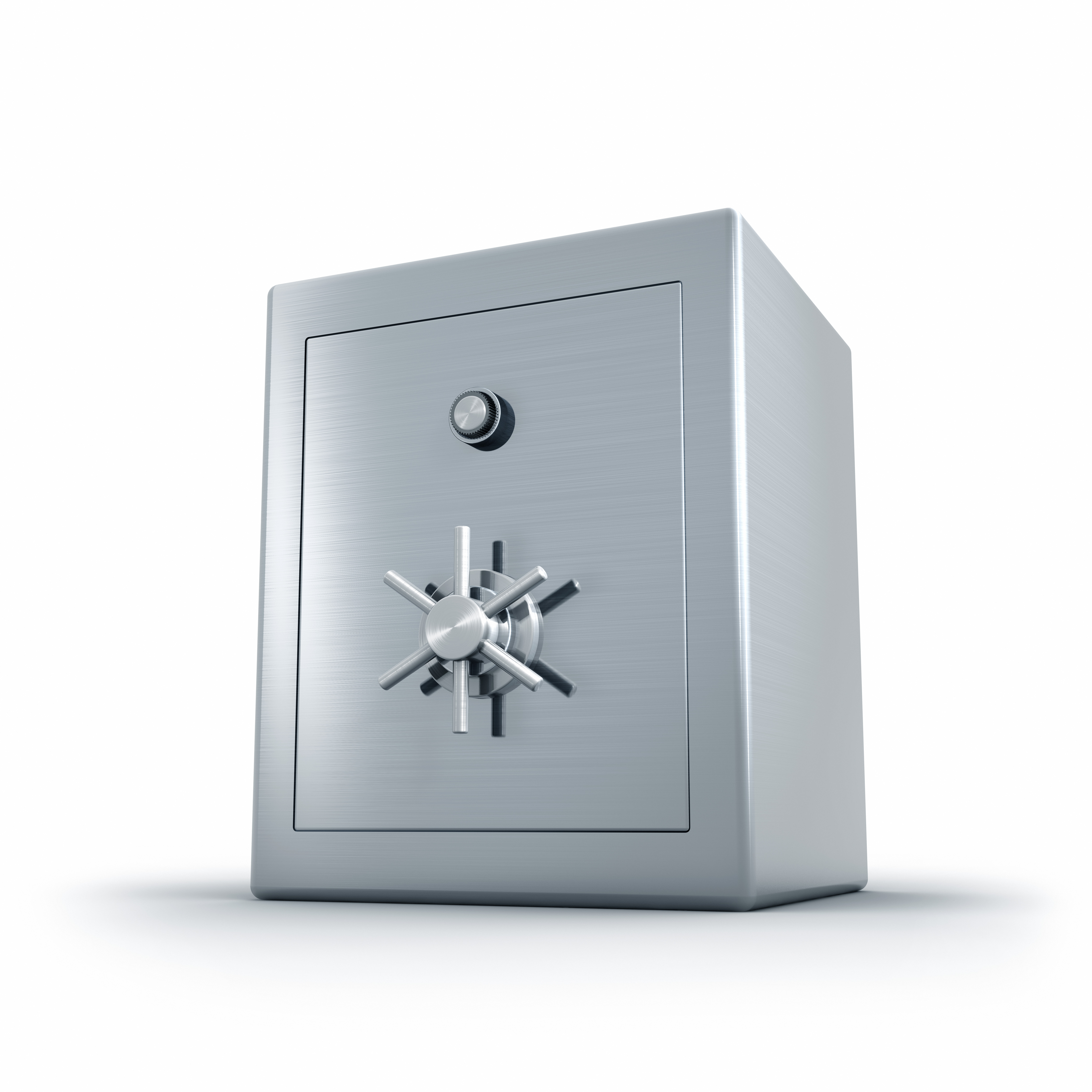 For illustration purposes only. | Source: Getty Images
"What do you think is in there?" Lisa asked as they all huddled around the safe.
"Probably cash!" Brody said, glaring at the safe with stark infatuation.
"Nah! That wasn't grandpas style!" Benji remarked.
"Yeah. It's probably the deeds to his properties and accounts," Bridget added.
"Well... We won't know until we crack it open. So, let's get to it!" Dan concluded, eagerly typing in his grandfather's birthday. The safe didn't open.
This was the first of many attempts that night. The siblings spent hours trying different passwords for the 7-digit lock, but none worked. They looked around the house for clues to a possible password but found nothing.
Fed up with their failed attempts, the siblings finally gave up and decided to go their separate ways and return to their own lives.
A few days later, the siblings all received posthumous letters from their grandfather. However, none of the siblings knew the other siblings had also received letters.
The siblings were still not talking, and individually, none of them understood what the letters meant or even cared to investigate. All but one, Amalia.
Amalia's letter had nothing but a single address, which she recognized. It was an address to one of her grandfather's farms. They used to go there as children.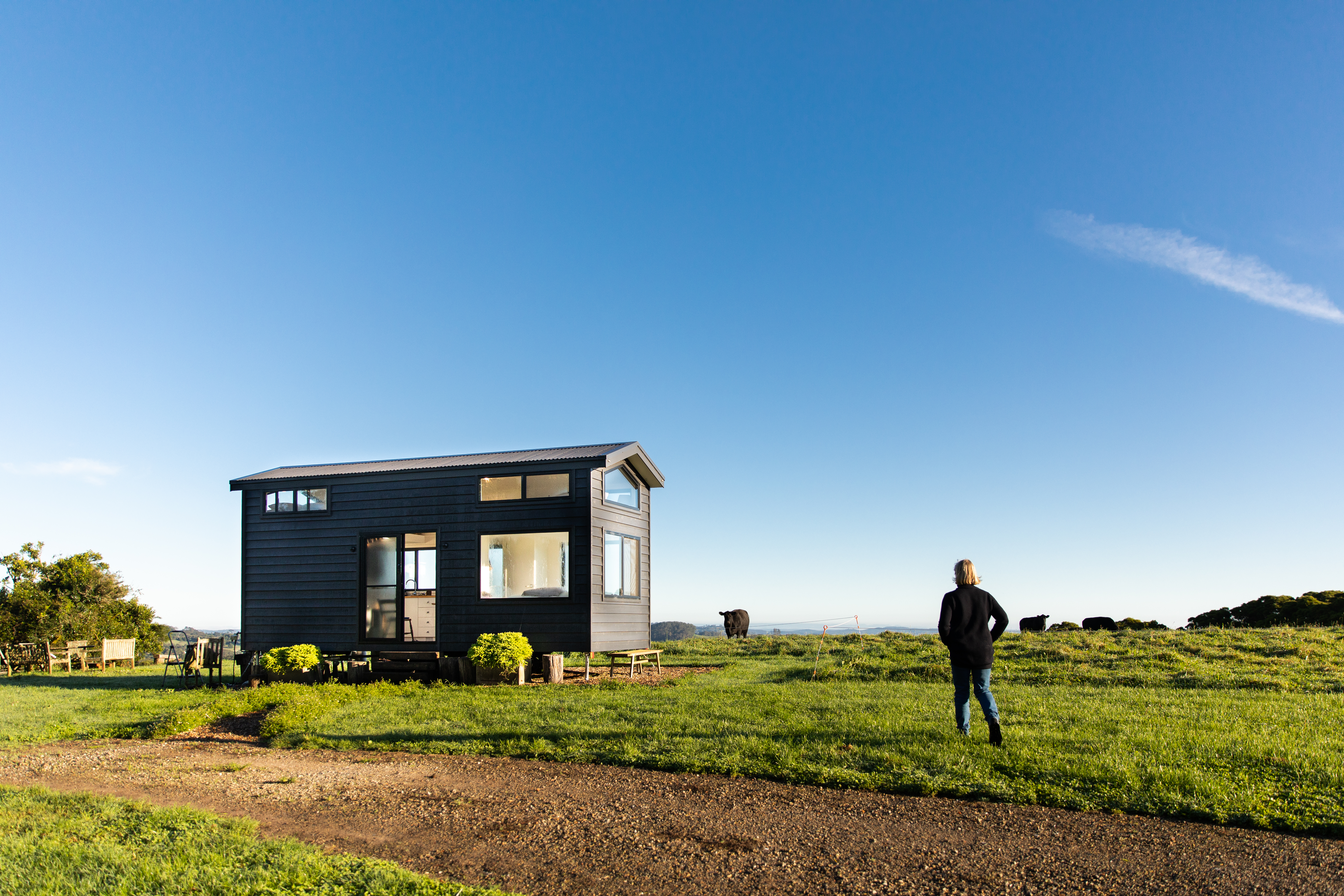 For illustration purposes only. | Source: Getty Images
Amalia went to the farm, and when she got there, she was met by the farm's caretaker, Simon.
"Amalia! So good to see you again! Last I saw you, you were so young," Simon said, hugging Amalia as she stepped out of her car. "I'm so sorry about your grandfather's passing. He was an amazing boss and an even better man," Simon said sincerely.
"Thank you, Simon. It's good to see you, too. I actually came here because of him. He left me a letter directing me to this farm. " Do you know what he may have wanted me to see?" she asked.
"Oh, yes! I have been expecting you. He left me instructions to tell you to clean the hay in the pigsty," Simon said, pointing to the small pigsty. It looked understandably disgusting, but luckily for Amalia, no pigs were inside.
"Ew! Why?" Amalia asked in shock.
"Your guess is as good as mine, Amalia," Simon shrugged. "But those were the instructions I was given. Good luck," said Simon, handing her the nearby shovel.
"I guess I've gotta get to cleaning," Amalia sighed.
Amalia immediately started cleaning up. It was a disgusting and tiresome job, but Amalia eventually got it done. When she had finally cleared up everything, she was surprised to find a large "6" drawn on the floor with white paint.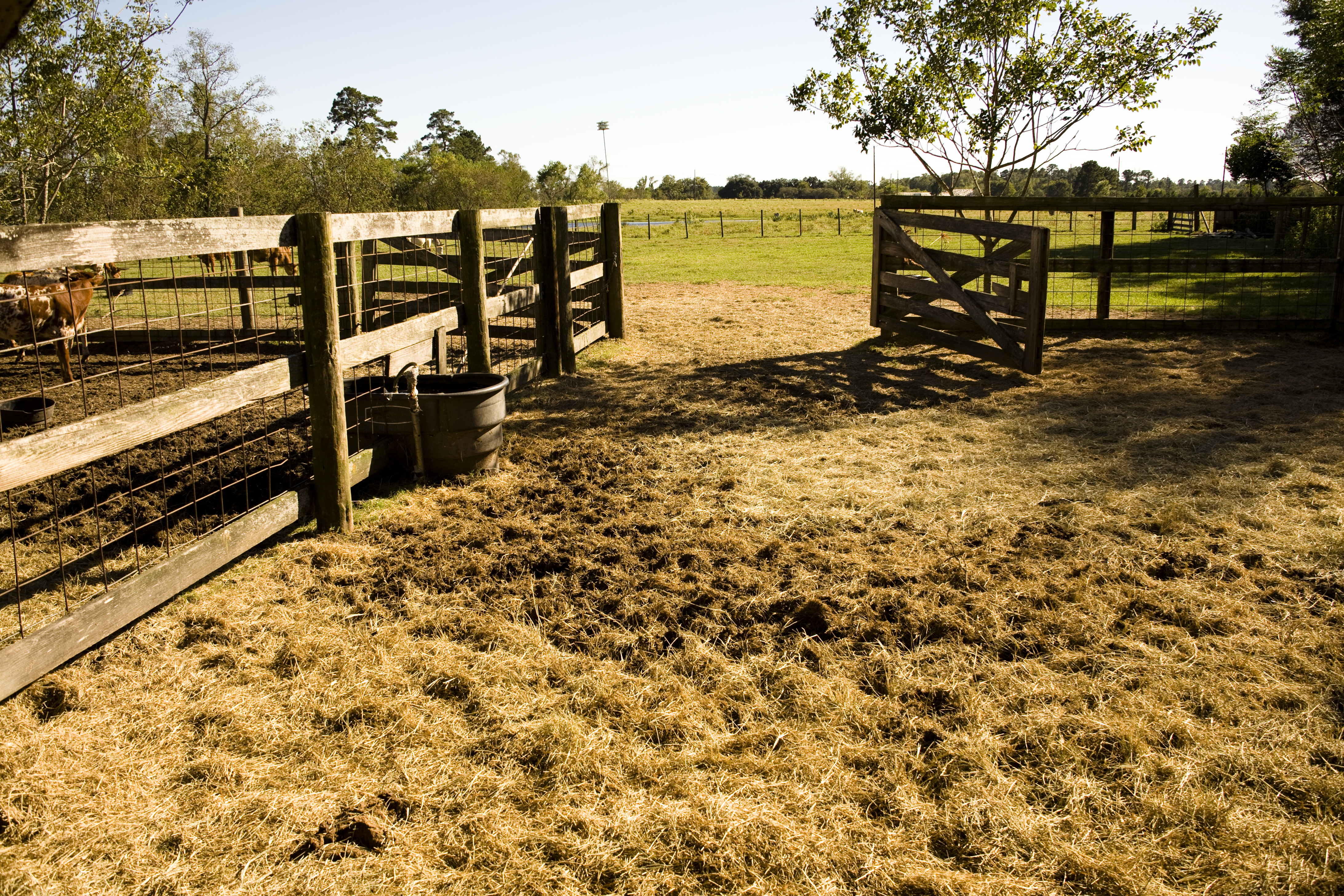 For illustration purposes only. Source: Getty Images
Amalia finally figured it out. This must've been a clue to a much larger puzzle. She wasn't exactly sure what her grandfather was up to, but she was certain it involved the rest of her siblings. She immediately called Benji.
"Benji, did you receive a letter from Grandpa with an address on it?" Amalia asked.
"Yes, I did. How did you know that?" Benji asked.
"Don't you get it, Benji?! This is what Grandpa wanted. Us together, in unity!"
"I got one too. I went to the address, and after cleaning up a pigsty, I found the number six. I think it could be a clue to something," Amalia said.
"A clue to what?" Benji asked.
"That's what I was hoping you could help me with. I think if we find the clue in your address, then maybe it'll give us a better idea of what it is we're looking for," Amalia explained.
"Alright. I'll send you the address now. Meet me there," Benji concluded.
Benji and Amalia met at one of William's parking lots for some trucks he owned. Similarly, they were met by one of the workers there who showed them a dirty old truck their grandfather had instructed them to clean.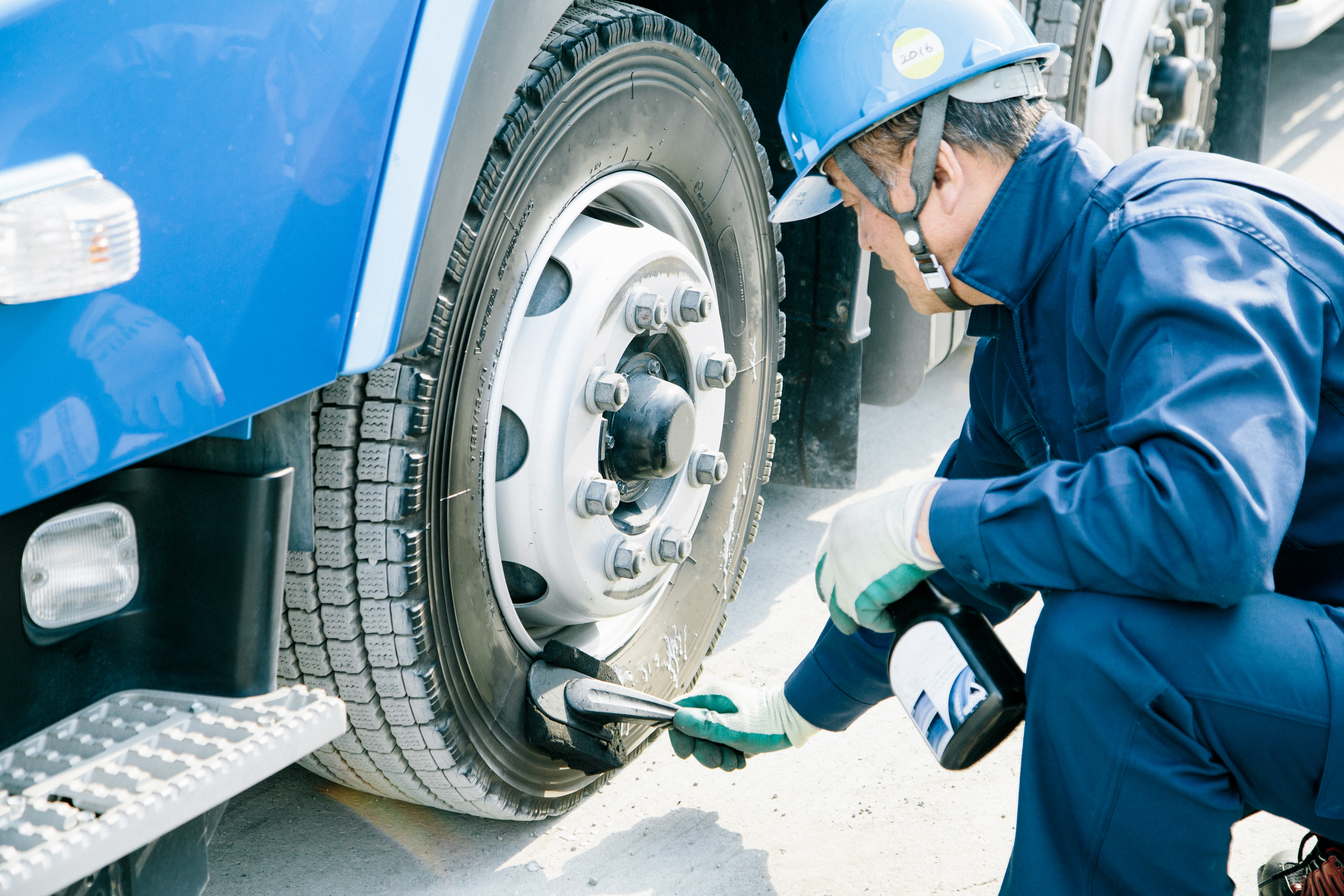 For illustration purposes only. | Source: Getty Images
Amalia and Benji geared up and got to work. When they finished, they saw the number 9 on one side of the front door. Benji and Amalia realized these numbers may be the code they needed for the safe.
They called their siblings and explained their theory. They completed each task their grandfather had left them one by one. Their hunt took them across William's various properties and saw them working together to complete several tasks.
These tasks saw the siblings bonding together in a way they hadn't in a long time. They rejoiced and triumphed over each test, task, and trial together as a family.
Eventually, they collected all seven numbers together as a unit. They went to William's house and used all the numbers they had gathered to finally open the safe. They all huddled together, nervous to peek into the safe.
"Alright. I think we should all look in at the same time," Amalia suggested as her siblings nervously nodded in agreement. "One... Two... Three," she said as they huddled together, looking into the safe.
To their surprise, they opened the safe door and saw themselves looking back at each other. The safe had nothing but the mirror. Amalia immediately burst into laughter as her siblings gradually joined in as well.
"What are you laughing at? Did I miss the joke?" a frustrated Benji asked in confusion.
"Don't you get it, Benji?! This is what Grandpa wanted. Us together, in unity!" Amalia explained.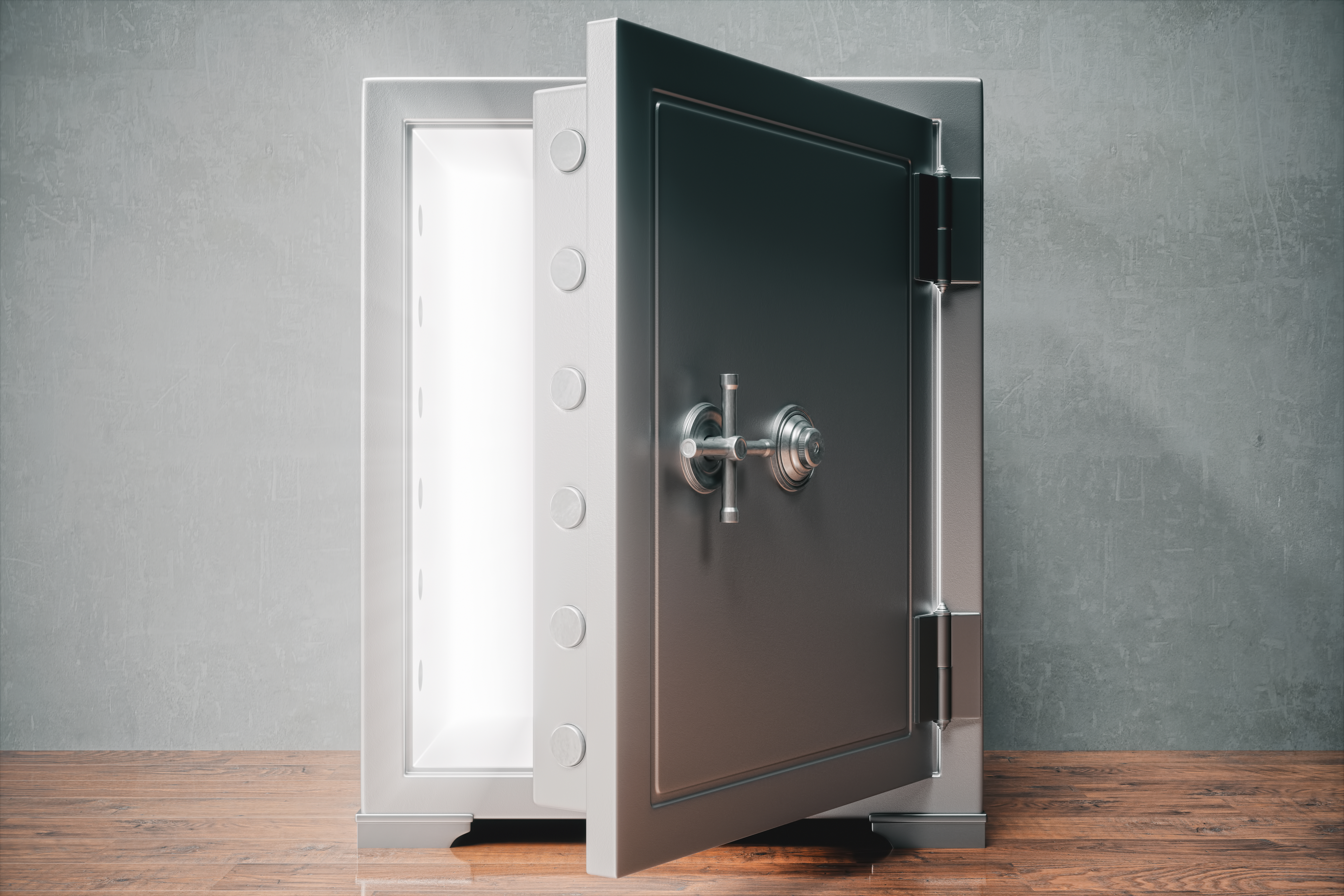 For illustration purposes only. | Source: Getty Images
"Wow! The old man had one crazy sense of humor!" Benji said, joining his siblings in laughter.
For once, their inheritance wasn't the center of their conversation. They finally learned that their true treasure was found in themselves, as a family.
The siblings all apologized to each other for letting something as trivial as money divide them. They agreed to forget about their quarrel and try to make more time for each other, not only for the sake of their family but in honor of their grandfather.
After a few days, William's lawyer gathered them again and said that since they had followed through with their grandfather's wishes, they had access to the rest of the estate with its properties and accounts.
The siblings decided not to divide the inheritance but rather chose to manage everything together and look for the most rational solutions for all of them.
What can we learn from this story?
Family is one of the most precious treasures. The siblings had to learn the importance of their family unit as William had always hoped.
Do not let greed divide the family. The siblings made the mistake of letting their desire for money get between their relationships. However, once they banded together again, they wanted for nothing.
Share this story with your friends. It might brighten their day and inspire them.
If you enjoyed this story, you might like this one about a man who discovers his grandfather's car beneath a lake - and that was just the beginning of his startling discovery.
This piece is inspired by stories from the everyday lives of our readers and written by a professional writer. Any resemblance to actual names or locations is purely coincidental. All images are for illustration purposes only. Share your story with us; maybe it will change someone's life. If you would like to share your story, please send it to info@amomama.com.
Subscribe if you like this story and want to receive our top stories!