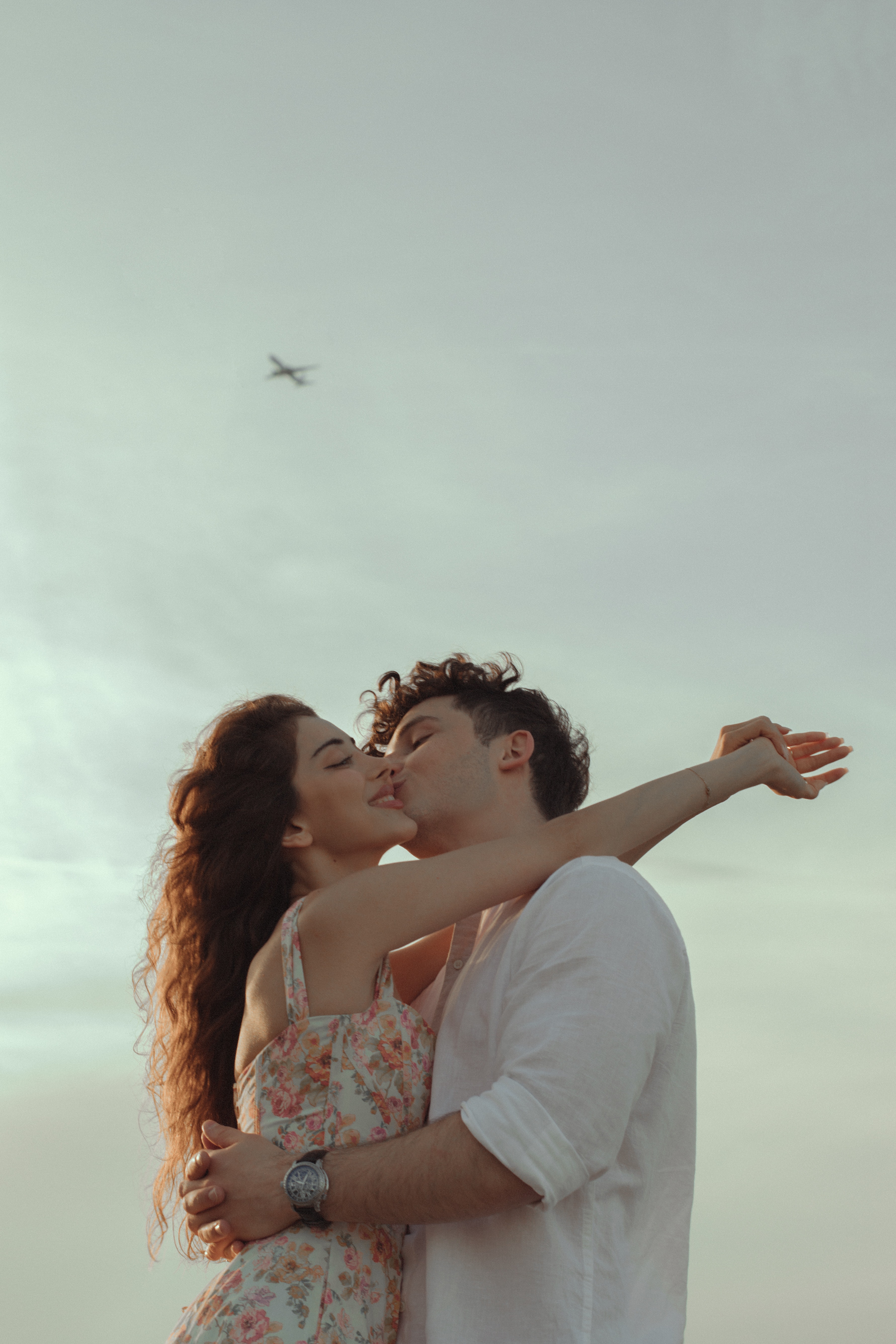 Young Couple Embracing and Kissing. | Source: Pexels
Aquarius Woman and Aquarius Man: The Bond Between the Two Identical Air Signs

While love comes last on their list, an Aquarius woman and an Aquarius man can form a romantic relationship, all thanks to their similar traits. Will their connection be ever-lasting, though? That depends on certain factors.
People born under the Aquarius zodiac sign love freedom and are social butterflies. They would be seen attending parties with a large group of friends, but they don't usually get the idea of being in love, and romantic relationships are not really their thing.
So what happens when an Aquarius man falls for a woman of the same zodiac sign? Well, they turn out to be a decent match. Both the Sun signs understand each other well and share similar values.
Having a partner with the same Sun sign also provides a sense of relief in the relationship as the chances of being misunderstood would be low—both will be aware of each other's likes and dislikes.
So what are the things one needs to keep in mind if they are an Aquarian and their love interest also has the same zodiac sign? Let's uncover the mystery!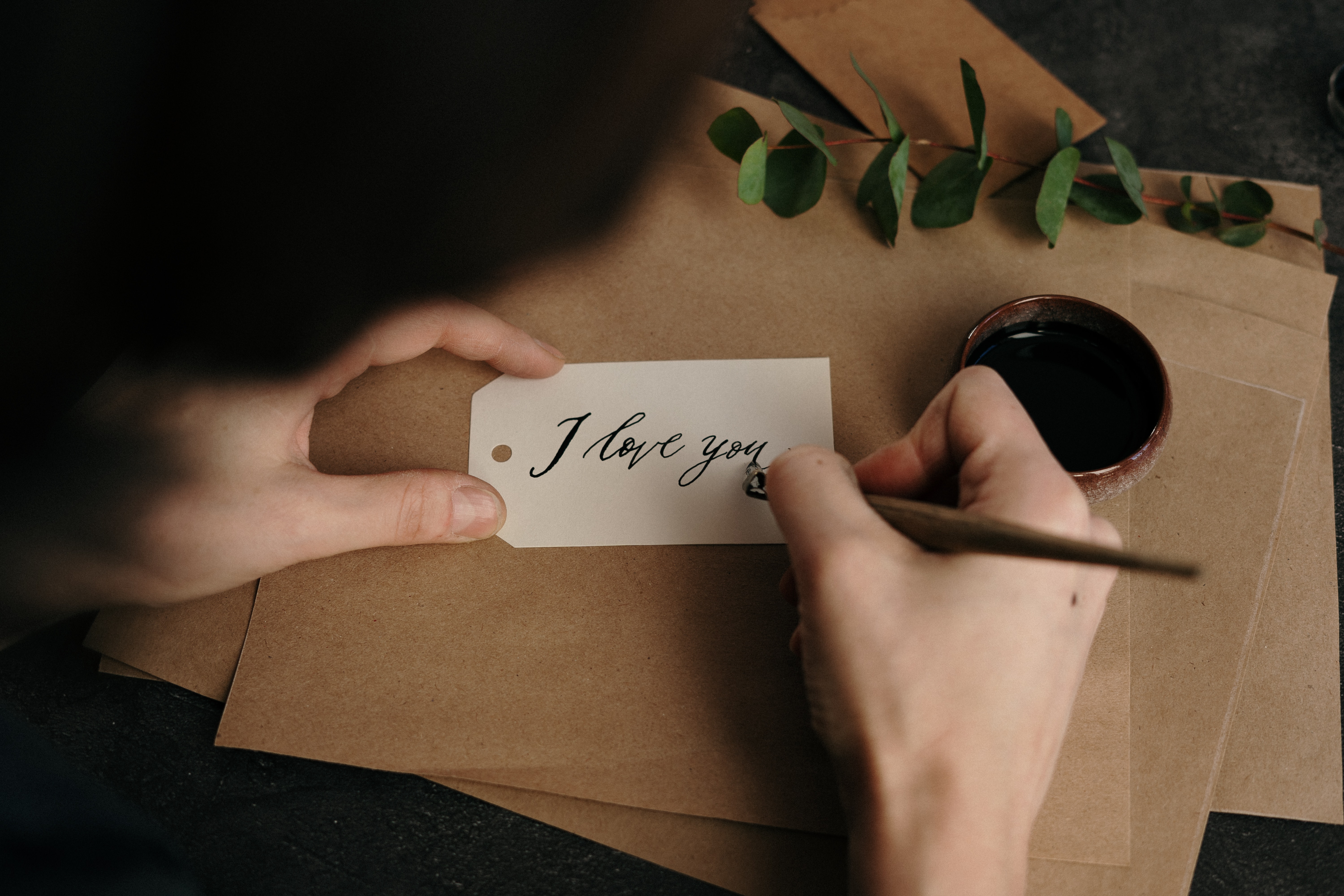 Man writing "I love you." | Source: Pexels
Aquarius Woman and Aquarius Man: What Are They Like?
Ruled by the God of the sky and heavens, Aquarius (January 20 - February 18) is an air sign. People born under it are incredibly creative and possess the quality of being a leader and front runners in society.
This sign is also very practical and sensible, and they don't focus much on emotions, which means they are not very emotional in nature.
They are beings who are generally occupied with their own idea of things. They either don't notice the things around them or don't want to understand their surroundings.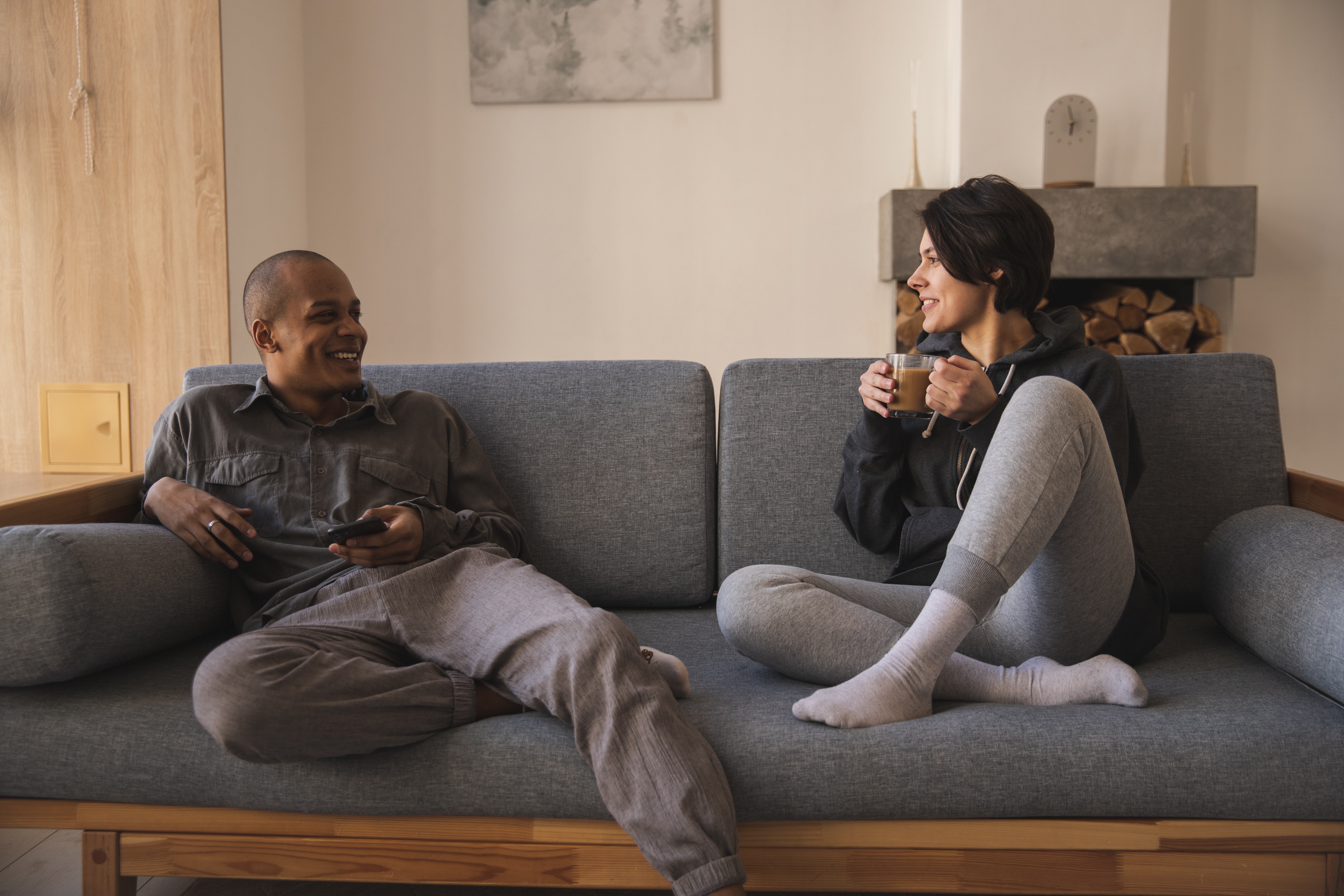 Happy young multiracial couple talking on sofa at home. | Source: Pexels
Both male and female Aquarians are also obstinate in their own ways. Often confused and lost in their own thoughts, a male or female Aquarian can seem inattentive and annoying to their partner.
So What Does Their Love Affair Look Like?
The love affair between an Aquarius male and an Aquarius female starts with a good friendship, and since this sign loves making friends, at least their relationship begins on a good note.
Then since both their brains are programmed to think practically and not emotionally, they'd solve any problem in their relationship in a logical way. They would refrain from emotional outbursts, and they'd prefer to move on from a fight rather than hold a grudge about it.
Since both are not incredibly romantic beings, a lack of romance from either side will not make their partners feel bored in the relationship. As these signs are also independent in nature, they allow each other the space to grow and the freedom to do their own things.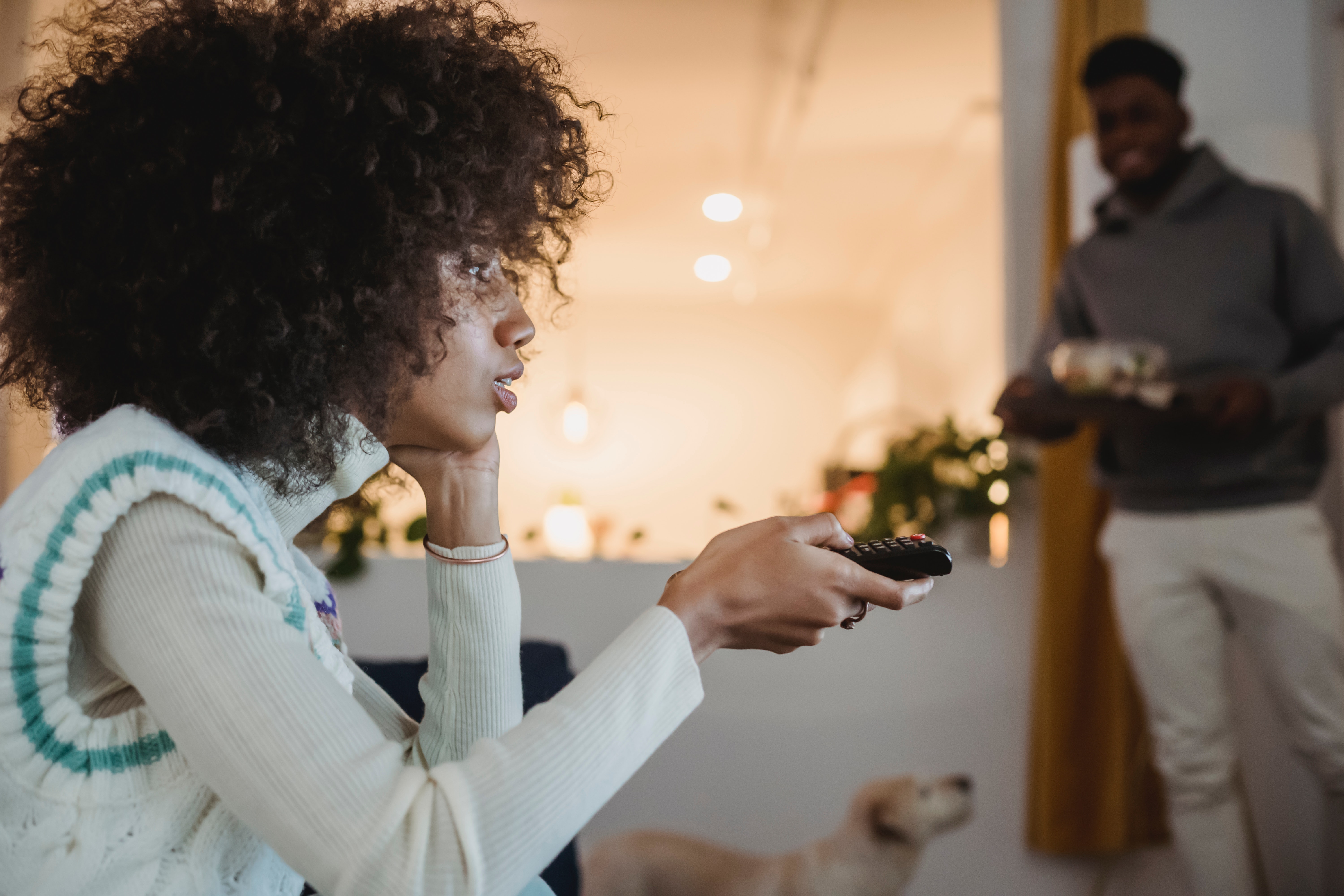 A woman watching TV while her man is looking at her. | Source: Pexels
When in bed, they'd be open to trying out new things; after all, it's the kinkiest zodiac sign! As they have a good level of understanding, they will open up to each other quite well, and they enjoy great sexual chemistry.
What Do They Expect From Their Partners?
Both Aquarius men and Aquarius women care deeply about their lovers, and when they are together, they form a bond where both of them are very kind to each other and also very supportive of one another.
The male Aquarius would want his Aquarius woman to be his lifelong partner but also his buddy, a fellow traveler, and someone with whom he can openly discuss his ideas and opinions. He would want her to be by his side when he sets out on new adventures, and he would also love to share his experiences with her.
The female water bearer, on the other hand, wants her partner to be a loyal one, and she would see him as a father figure. She would also appreciate it if he was her friend and teacher.
The female Aquarian also wants the love between her and her male water bearer to stay the same as they'd experienced when they first got together. She carves for their relationship's initial joy, love, and excitement.
Couple sitting on wooden bench. | Source: Pexels
What Are The Challenges of Their Relationship?
Our water bearers must keep a few things in mind if they want their relationship to be harmonious and loving.
Both of them want others to change, but when asked to change their thoughts or mindset, they are very rigid and would not consider bringing a change in themselves. Both are also very stubborn in nature, which can cause friction in their relationship.
Aquarians are loyal beings, and cheating is a big NO for them. So if their partner cheats on them, they can't forgive and would lose interest in the relationship.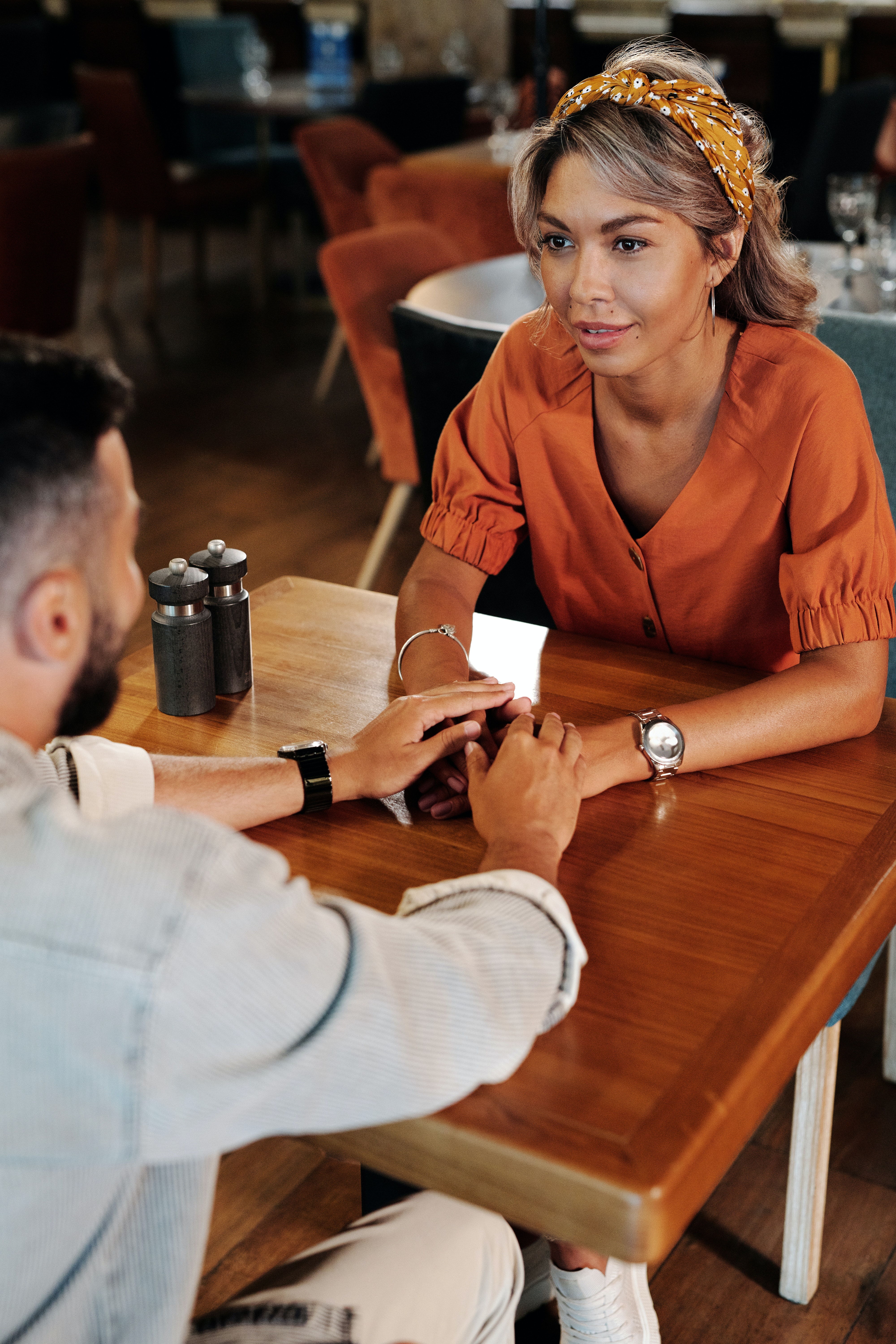 A couple holding hands on wooden table. | Source: Pexels
If the Aquarius man and Aquarius woman want to have a strong and deep connection, they need to remember the points mentioned above.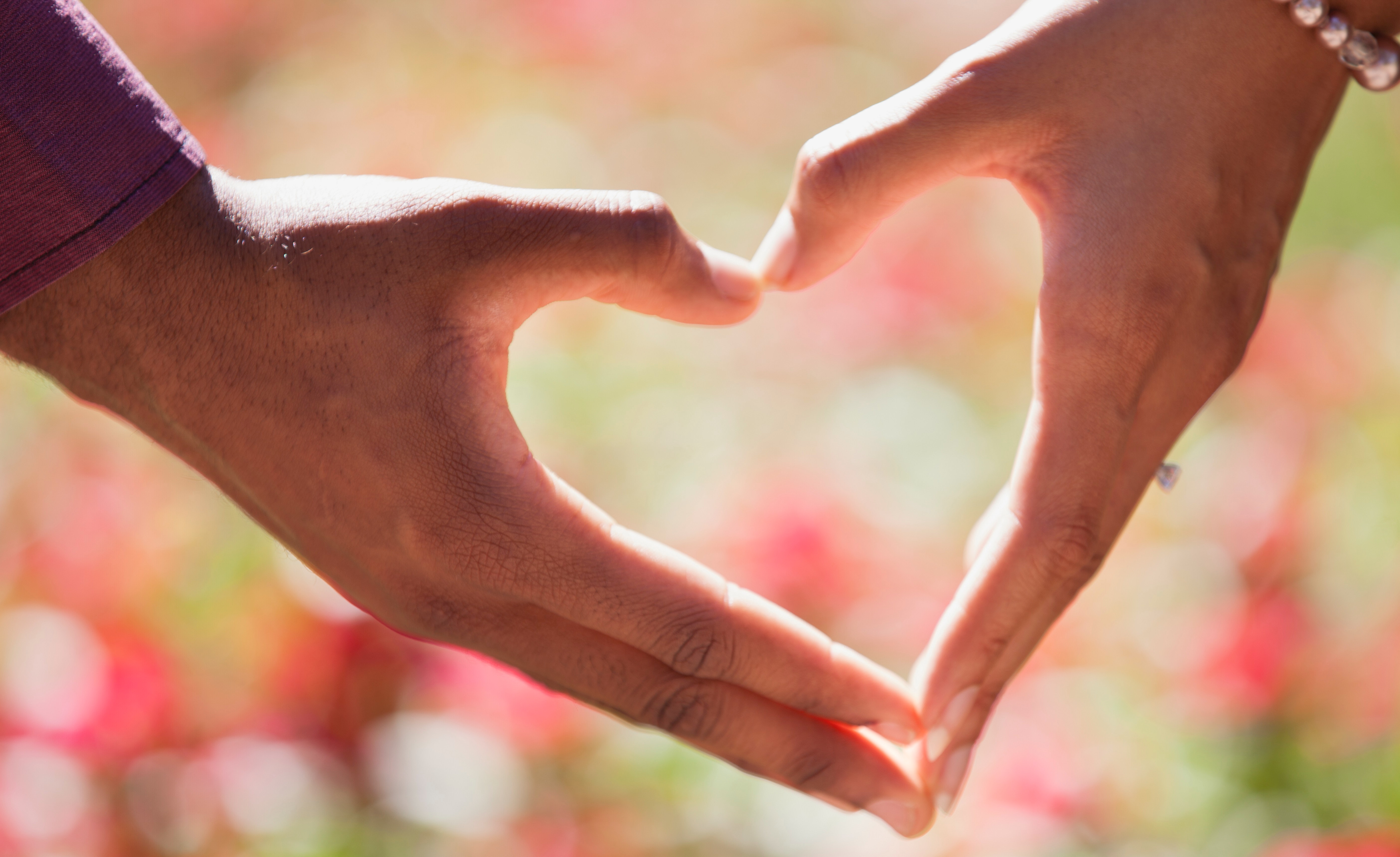 Heart hand on shallow focus lens. | Source: Pexels
Another interesting pairing is seen when an Aquarius woman and a Pisces man come together! Read more about their bond here.
Subscribe if you like this story and want to receive our top stories!