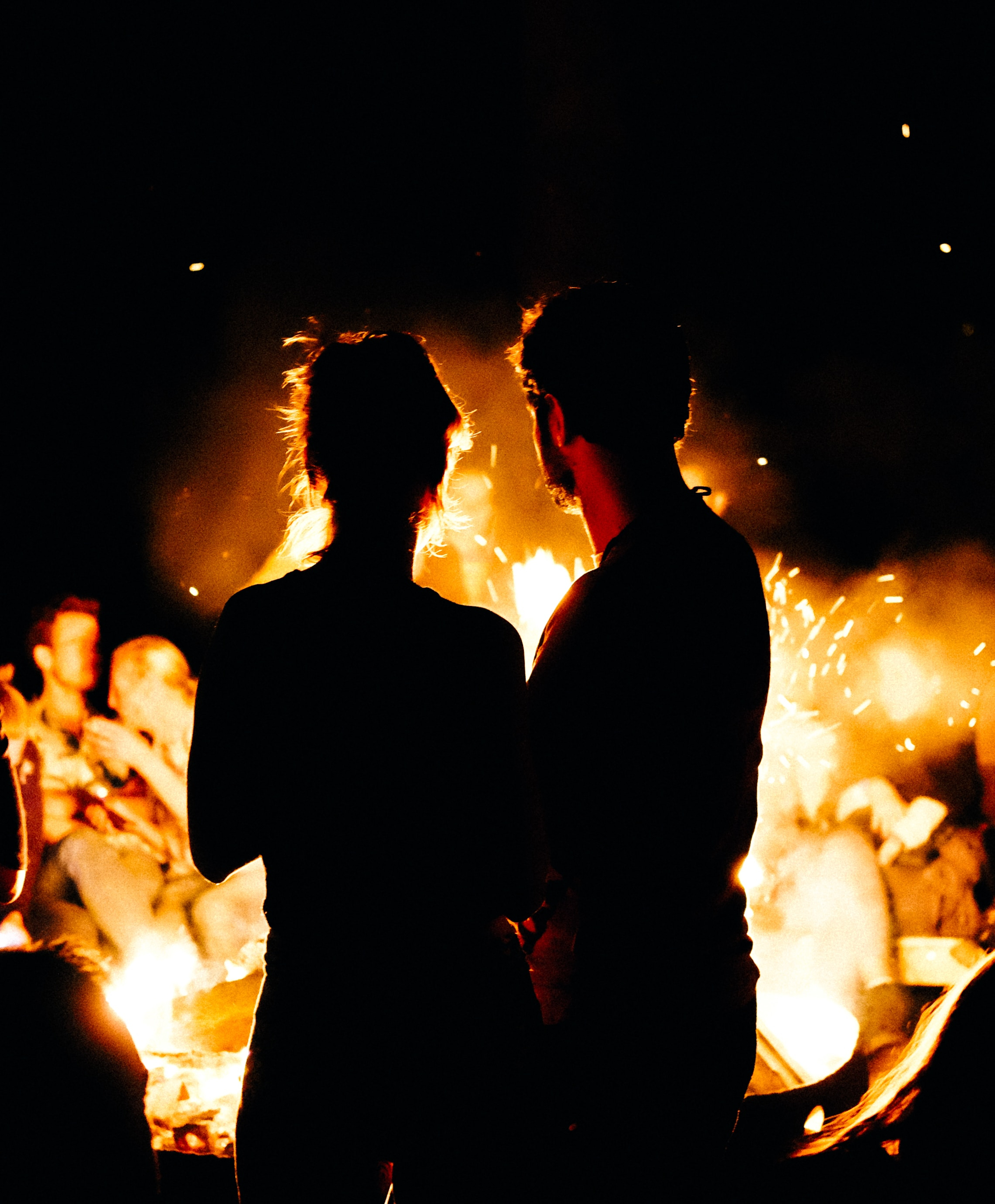 Two people standing in front of a fire. | Source: Unsplash
Leo Woman and Sagittarius Man: A Sizzling, Sensual and Spirited Connection

A Sagittarius man and a Leo woman form a compelling fusion of fiery energy and enticing charm. When these two charismatic souls find one another, the universe bears witness to a connection that radiates joy, adventure, and passionate fervor.
Among the many magnetic unions lies the dynamic pairing of a Leo woman and a Sagittarius man—a fusion of fiery energy and vibrant charm that sets the stage for an enchanting love story.
When these two kindred spirits come together, they create an explosion of social magnetism, adventurous spirits, and passionate intensity that knows no bounds. Let's explore the sizzling journey of the Sagittarius (November 22 - December 21) man and Leo (July 23 - August 22) woman, where the flames of passion and devotion burn brighter than the stars above.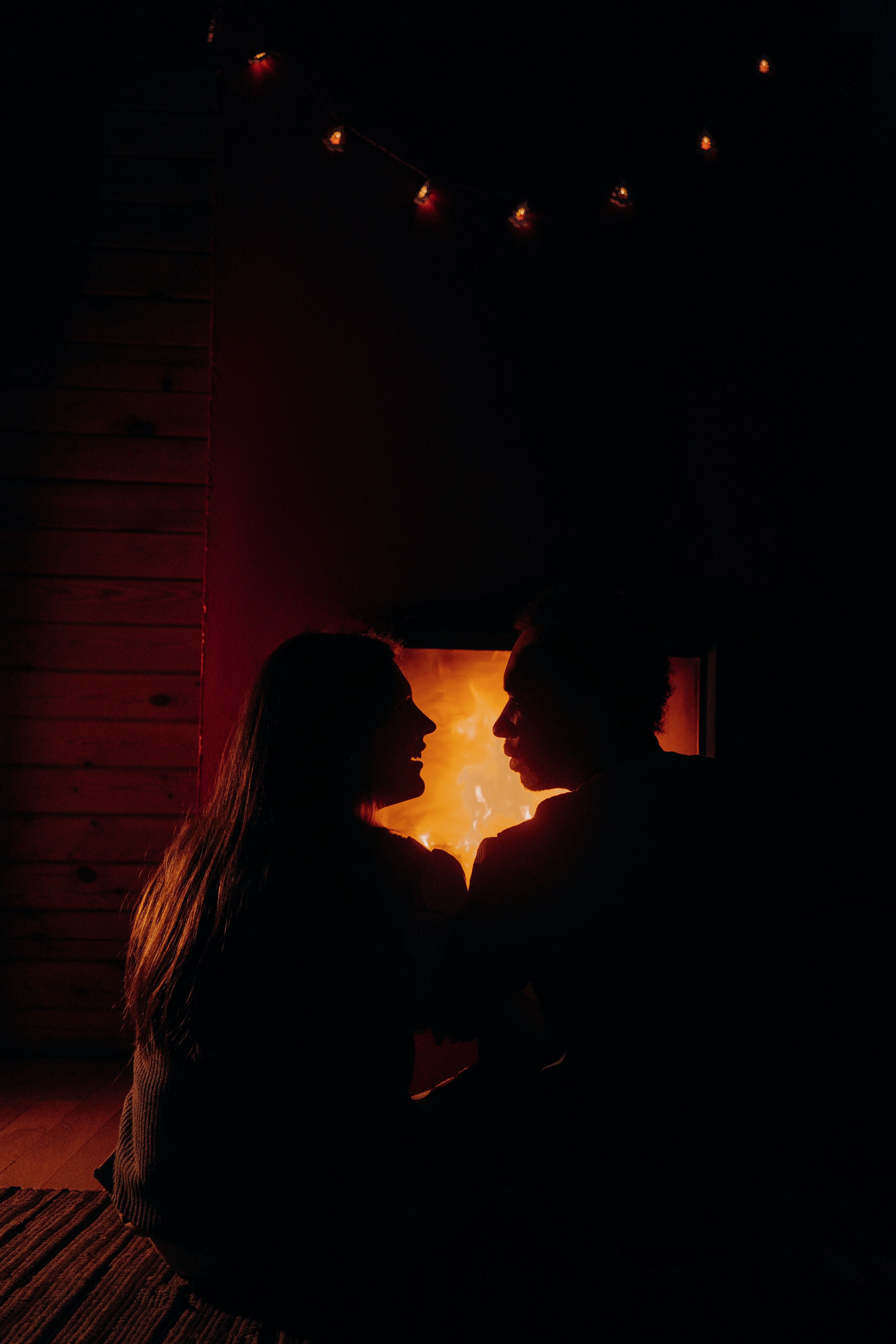 Two people sitting in front of a fire. | Source: Pexels
An Unstoppable Social Force
Sparks are sure to fly when a Sagittarius man and a Leo woman come together. Both outgoing and charming, they thrive in social settings, relishing the opportunity to be the life of the party. With his friendly demeanor and infectious laughter, the Sagittarius man blends seamlessly with the Leo woman's charisma that effortlessly fills any room. However, the Sagittarius man must be wary not to outshine the Leo woman, as her pride might be wounded. Navigating this delicate balance becomes essential for a harmonious union, especially if she is an immature Leo.
A Life Full of Adventure
The pairing of a Sagittarius man and a Leo woman is an adventure in itself. Energetic, joyful, and playful, they find joy in exploring the world together. Whether embarking on exciting escapades or attending social gatherings, their fiery energy intertwines, leading to a passionate and exhilarating affair inside and outside the bedroom. This fun-loving intensity creates a connection that combines the best of both worlds.
The Clash of Fire and Temper
Yet, with so much fire in their personalities, clashes are bound to occur. Sagittarius and Leo tend to be blunt, which, if not controlled, can lead to long-term pain, especially if it wounds Leo's delicate ego. Leo's infamous temper can further escalate situations, posing a challenge for the couple to learn the art of conflict resolution and temperance. However, the same intensity that causes friction also fuels their chemistry, making the relationship a powerful and alluring bond.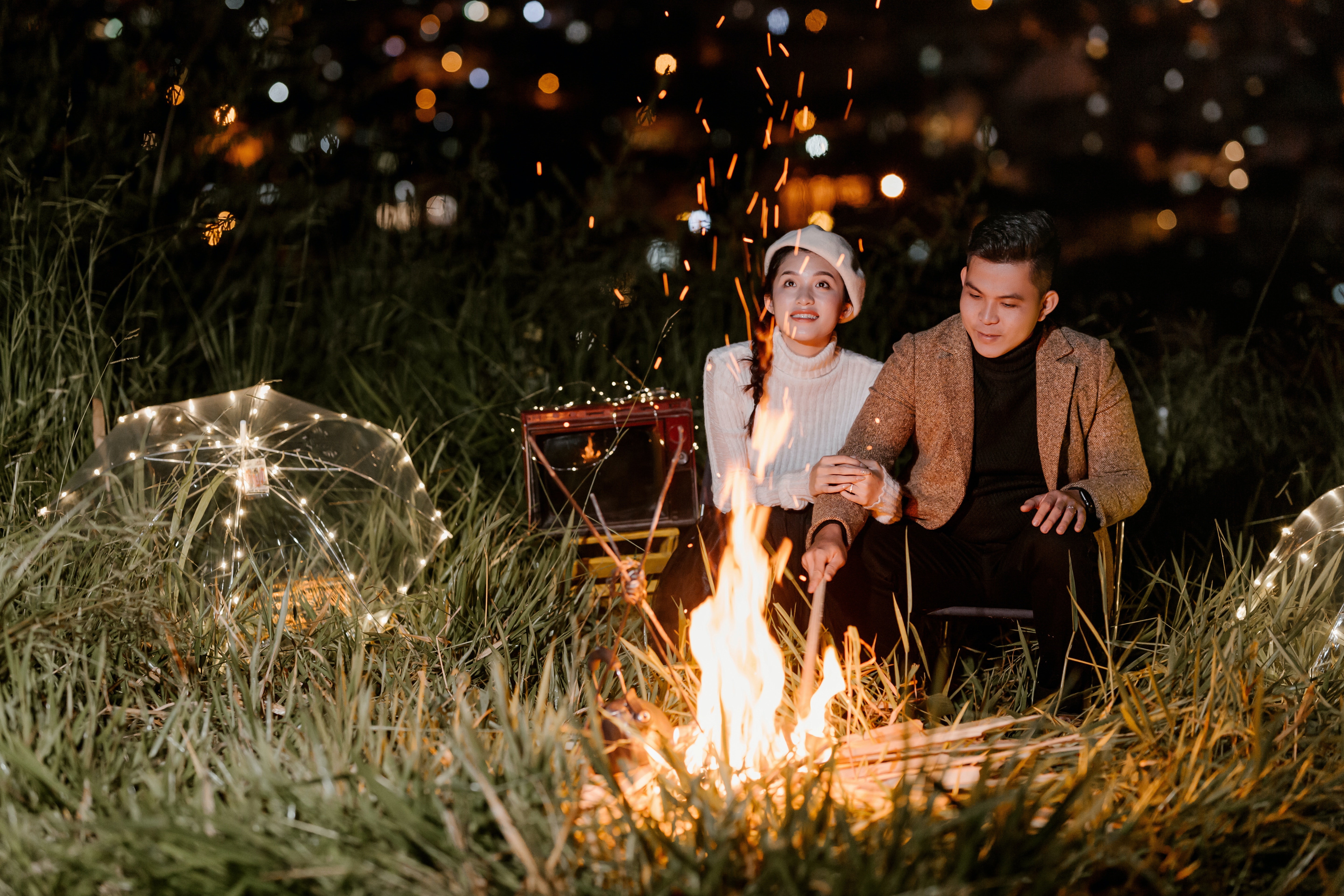 A couple sitting by a bonfire. | Source: Pexels
Bravery and Compassion
Both signs share a profound sense of bravery, which creates mutual admiration and respect. Additionally, their compassionate natures make them profoundly caring for their loved ones. Leo's warmth and generosity complement Sagittarius' altruism; together, they form a formidable team for supporting and caring for those around them.
The Fluctuating Emotional Terrain
While Leo is openly kind and emotionally expressive, the Sagittarius man might sometimes come across as a flaky individual, leading to reservations in Leo. The Sagittarius man must reassure his Leo partner of her unique place in his heart, ensuring her that past flakiness with others does not define their bond.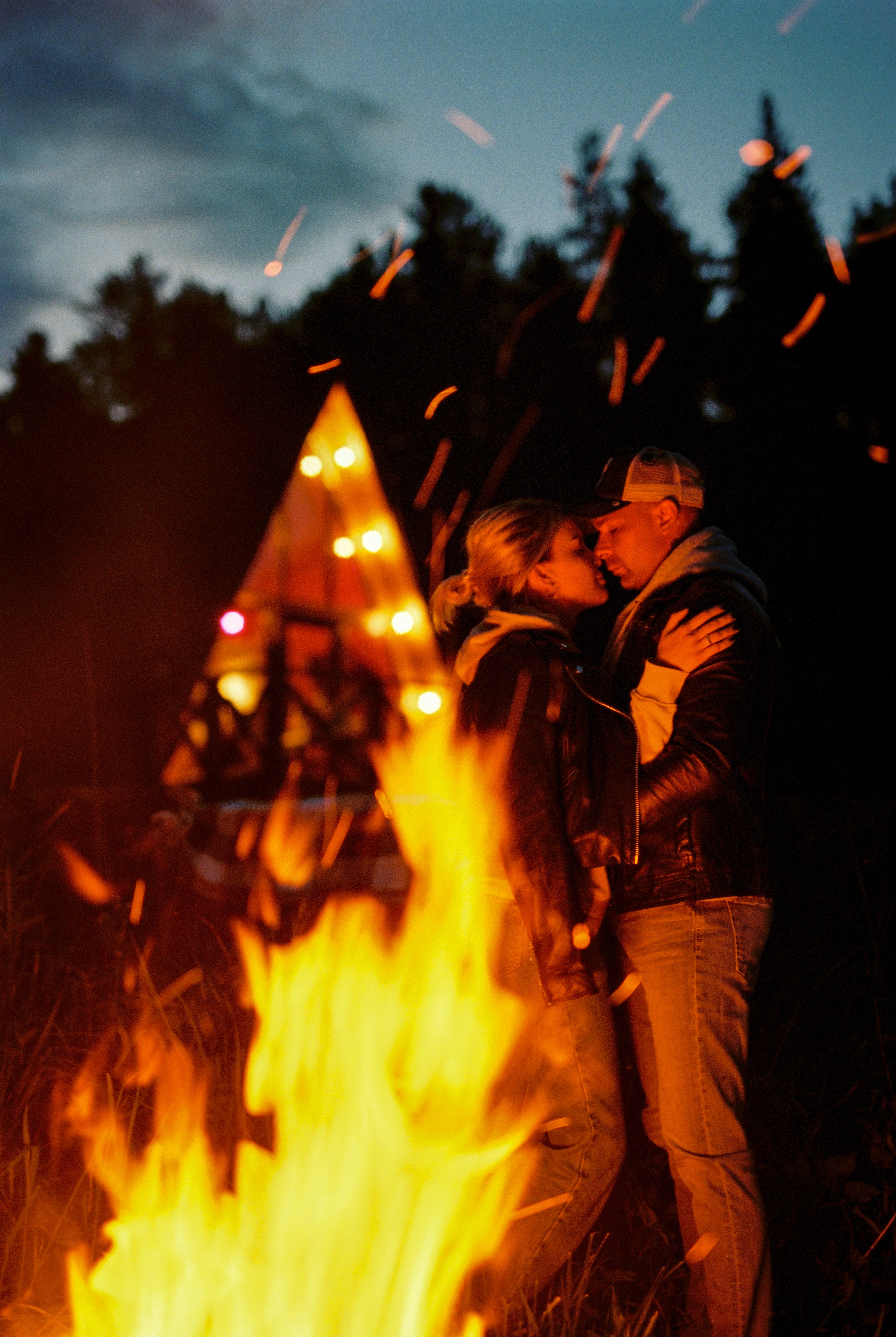 A couple by a fire. | Source: Pexels
Devotion and Romance
Despite initial uncertainties, when a Sagittarius man fully commits to a Leo woman, his loyalty knows no bounds. The Leo woman, a romantic at heart, takes a leap of faith and opens herself to the potential of an extraordinary relationship. In doing so, she experiences the thrill of being cherished and pursued by a man who can't resist her captivating nature.
Famous Couples: Igniting the Hollywood Sky
In the glittering hills of Hollywood, where the stars themselves live, some celebrity couples embody the captivating essence of a Sagittarius man and a Leo woman. These include Stuart Townsend (Sagittarius) and Charlize Theron (Leo); Don Cheadle (Sagittarius) and Bridgid Coulter (Leo); Sean Combs (Sagittarius) and Jennifer Lopez (Leo); Nick Swisher (Sagittarius) and JoAnna Garcia Swisher (Leo) plus Ben Stiller (Sagittarius) and Christine Taylor (Leo).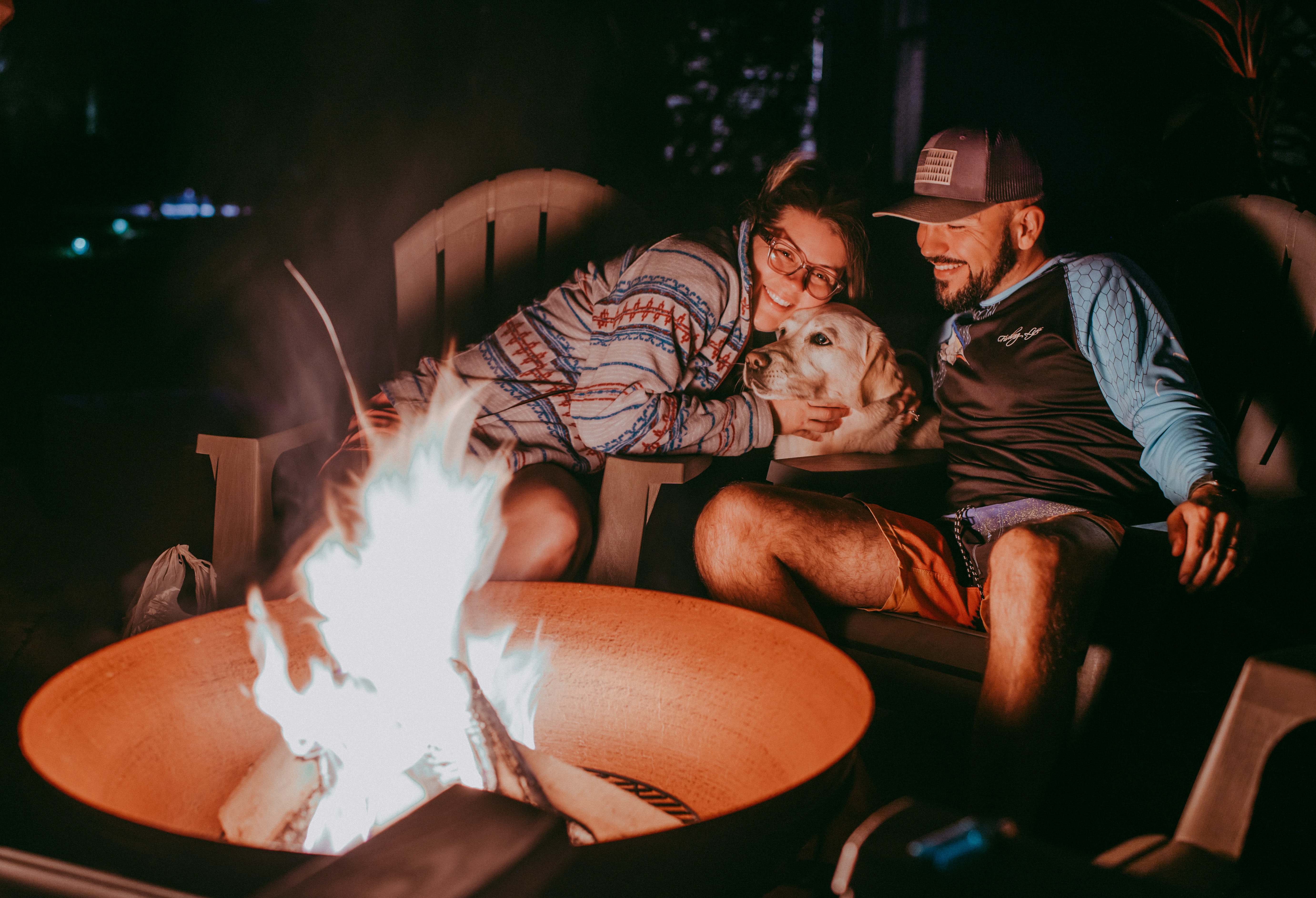 Two people sitting in front of a fire with their dog. | Source: Pexels
The compatibility of a Sagittarius man and a Leo woman is a compelling force characterized by social magnetism, adventurous spirits, and passionate intensity. While they may face occasional challenges due to their fiery personalities, their mutual respect, bravery, and compassion form a solid foundation for a flourishing relationship. The Leo woman's warmth and confidence enchant the Sagittarius man, while his playful charm and unwavering loyalty enchant her.
Theirs is a love story painted with vibrant strokes and enriched with the joy of living life to the fullest.
Find out more about another fiery couple by reading: Aries Woman and Leo Man's Fine Line: A Power Couple or a Fiery Disaster.
Subscribe if you like this story and want to receive our top stories!