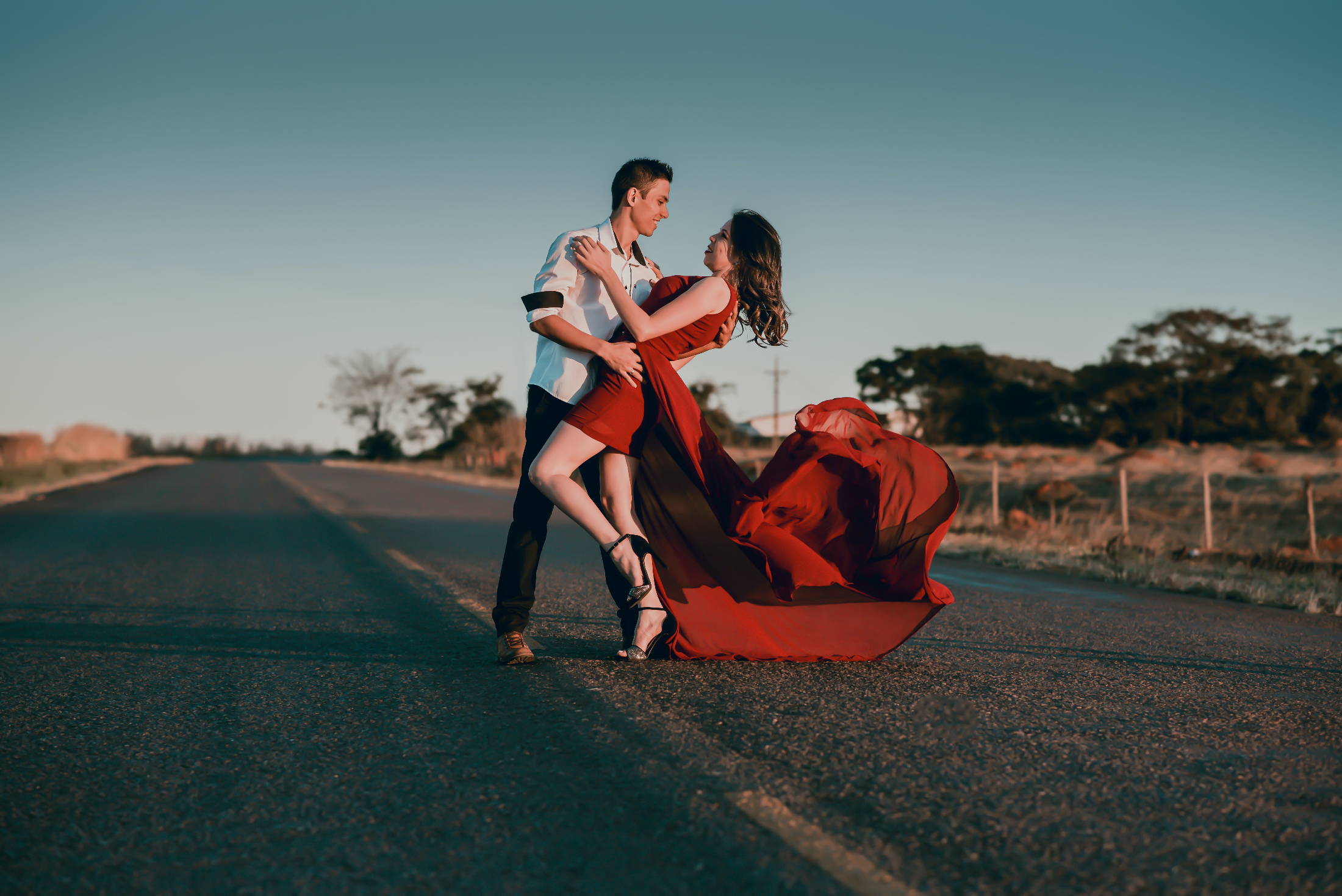 A couple dancing in the road. | Source: Pexels
Sagittarius Woman and Leo Man: Taming Egos & Tempers for a Rare Love Affair

We all know that couple with palpable chemistry who are head over heels in love with one another but can't seem to stop fighting. This duo can be the Sagittarius woman and Leo man if they are unhealthy and unwilling to look after themselves. That said, a strong relationship between them can lead to an ever-burning flame.
The Sagittarius woman and Leo man have a natural connection. With adventures, socializing, and their fiery solid natures, there will never be a dull moment between these two. Their active energy will bring an incomparable passion into their relationship, and this spark will lead to butterflies and ear-pounding heartbeats—It could last for their whole lives if they learn to look after it. They can suffer from third-degree burns if we don't tend to this fire with caution and respect.
A couple dancing. | Source: Pexels
Tempers, Pride, and Harsh Words
Two significant issues with this couple are their tempers and the Leo (July 23 - August 22) man's ego. While both are straightforward in their communication, these two signs can have explosive tempers and utter unforgivable words, which will surely bruise the Lion's pride. This pride can be irritating for the Centaur, who views it as pompous and won't be afraid to voice this opinion.
This may be helpful for the relationship if the Leo man has worked on himself and can take criticism. If not, it could be a massive issue for the Sagittarius (November 22 - December 21) woman, who struggles to commit and leaves a relationship easily when she finds any hint of fault.
Independence, Freedom, and Dominance
Leo and Sagittarius value freedom and independence, so mostly, especially if Leo is self-aware, they will be highly respectful of this and leave each other be. Beyond that, the freedom-loving Sagittarius won't hesitate to allow her Leo to take the reigns, as she has a relaxed and easy-going personality beyond her volatile temper.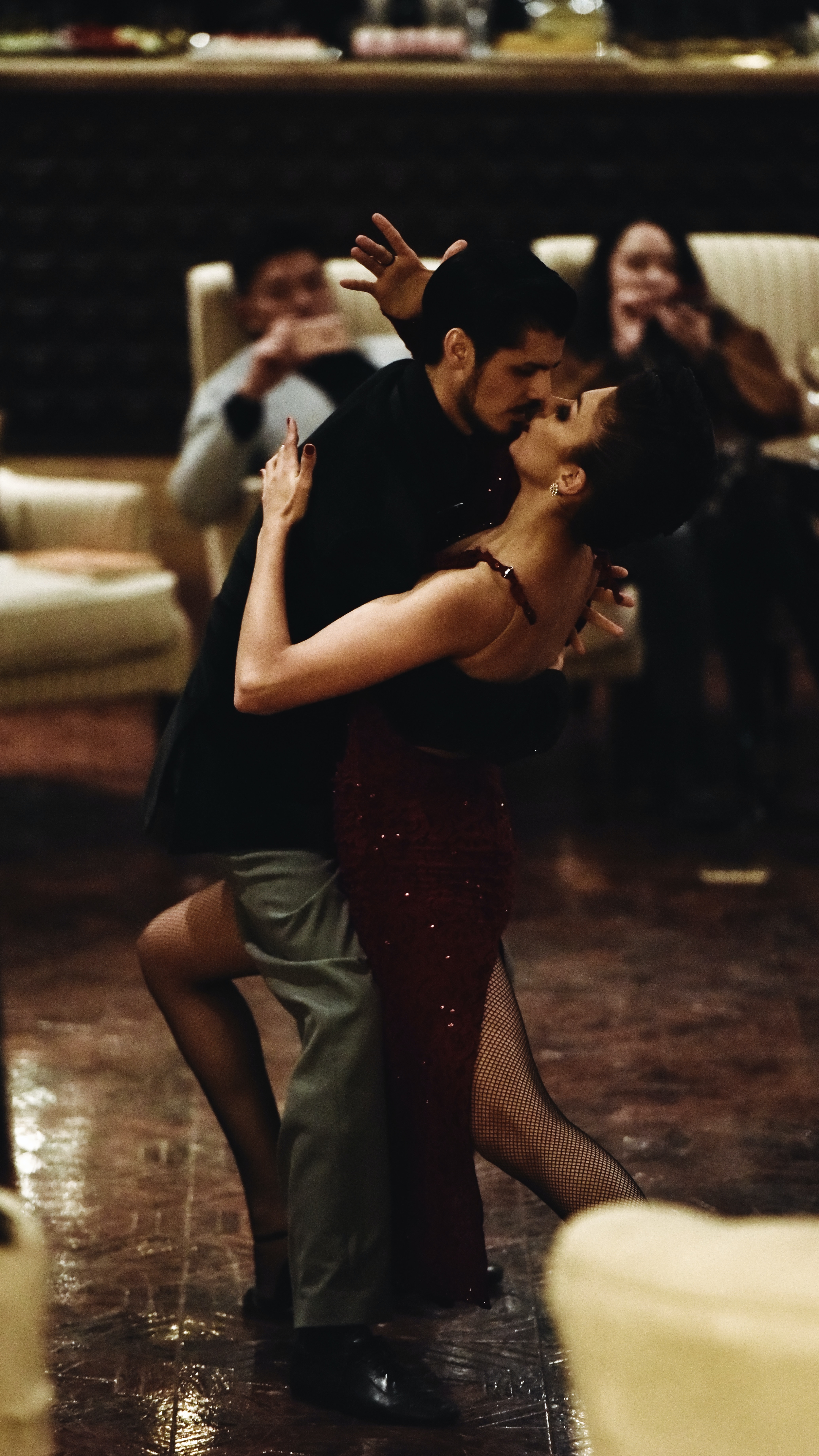 A couple dancing. | Source: Unsplash
However, sometimes Leo's propensity to be dominant can feel controlling for the laid-back Sagittarius. Almost counterintuitively, if Leo thinks that the Sagittarius is pulling away due to this, they may become even more commanding.
Communication, Ego, and Flakiness
While these two can be harsh, their communication can work well as they are not afraid to be straightforward with one another and are not interested in playing mind games. They need to learn to take their anger out of their words, and while the Sag isn't afraid to call out the Leo man and his overblown ego, she should express some sensitivity to this, especially if he is making a concerted effort to improve. Beyond this, the Sagittarius must learn not to run every time there is an issue in a relationship, as this will only increase Leo's urge to control.
Simultaneously, Leo has to work on his pride, which could be the sole reason for their separation. He needs to learn to let go of the reigns a little bit, as well as apologize when he was in the wrong. Tapping into his innate bravery and so being vulnerable could help him move past this wall of his.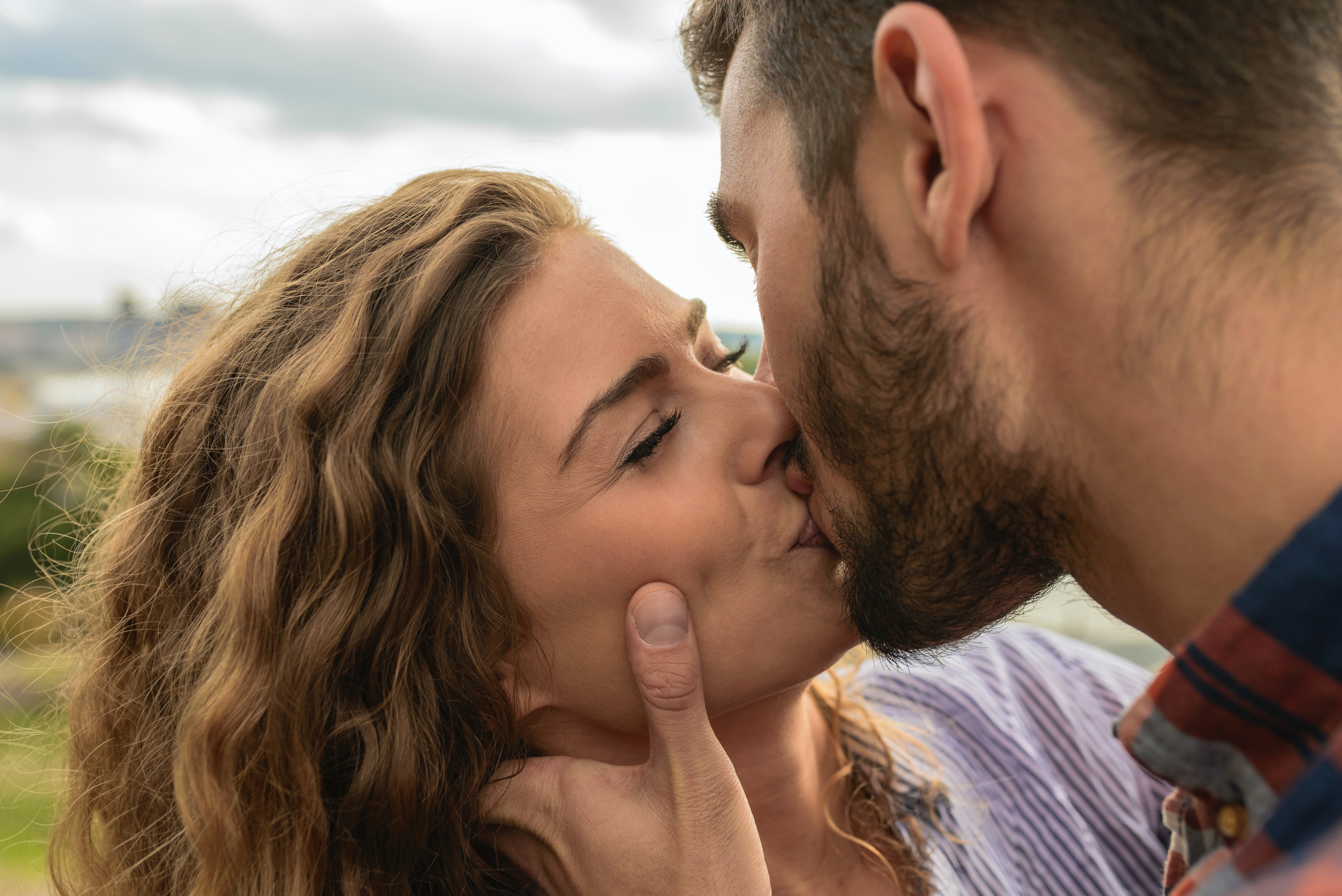 A couple kissing. | Source: Pexels
These two could teach each other to be better individuals if willing to learn. The Sagittarius woman can help her Leo man become less arrogant, and his healthy leadership can assist his Sagittarius woman in finding a more stable and rooted path in her life.
Some celebrity couples that share this fiery yet possibly volatile relationship include Nipsey Hussle (Leo) and Lauren London (Sagittarius), Edward Norton (Leo) and Shauna Robertson (Sagittarius), Christopher Nolan (Leo) and Emma Thomas (Sagittarius), Casey Affleck (Leo) and Summer Phoenix (Sagittarius) and lastly, Austin Butler (Leo) and Vanessa Hudgens (Sagittarius).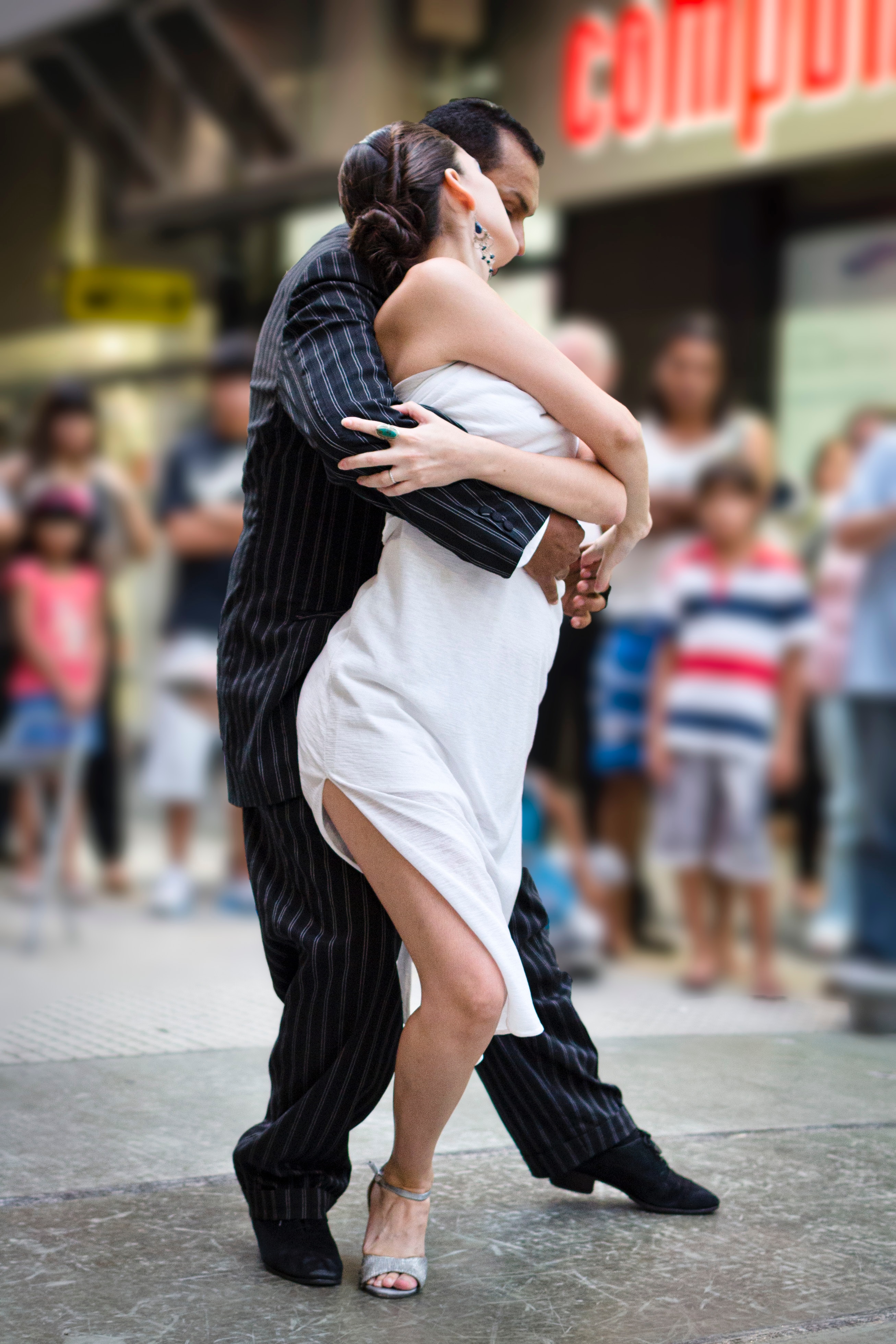 A couple dancing. | Source: Unsplash
A Leo man and Sagittarius woman are just one example of a relationship that has the potential to burn brightly and sustainably if looked after correctly but, at the same time, cause a wildfire if not.
To a certain extent, many of us have this in our romantic, familial, and platonic relationships. We care about people, and our relationships thrive when we healthily express that love. Simultaneously, we hurt those bonds when we express them in unhealthy ways, be it temper, ego, or anything outside of that. Let's take care to work on ourselves so we can improve our relationships and help one another thrive.
If you haven't endured enough heat yet, read Aries Woman and Leo Man's Fine Line: A Power Couple or a Fiery Disaster.
Subscribe if you like this story and want to receive our top stories!