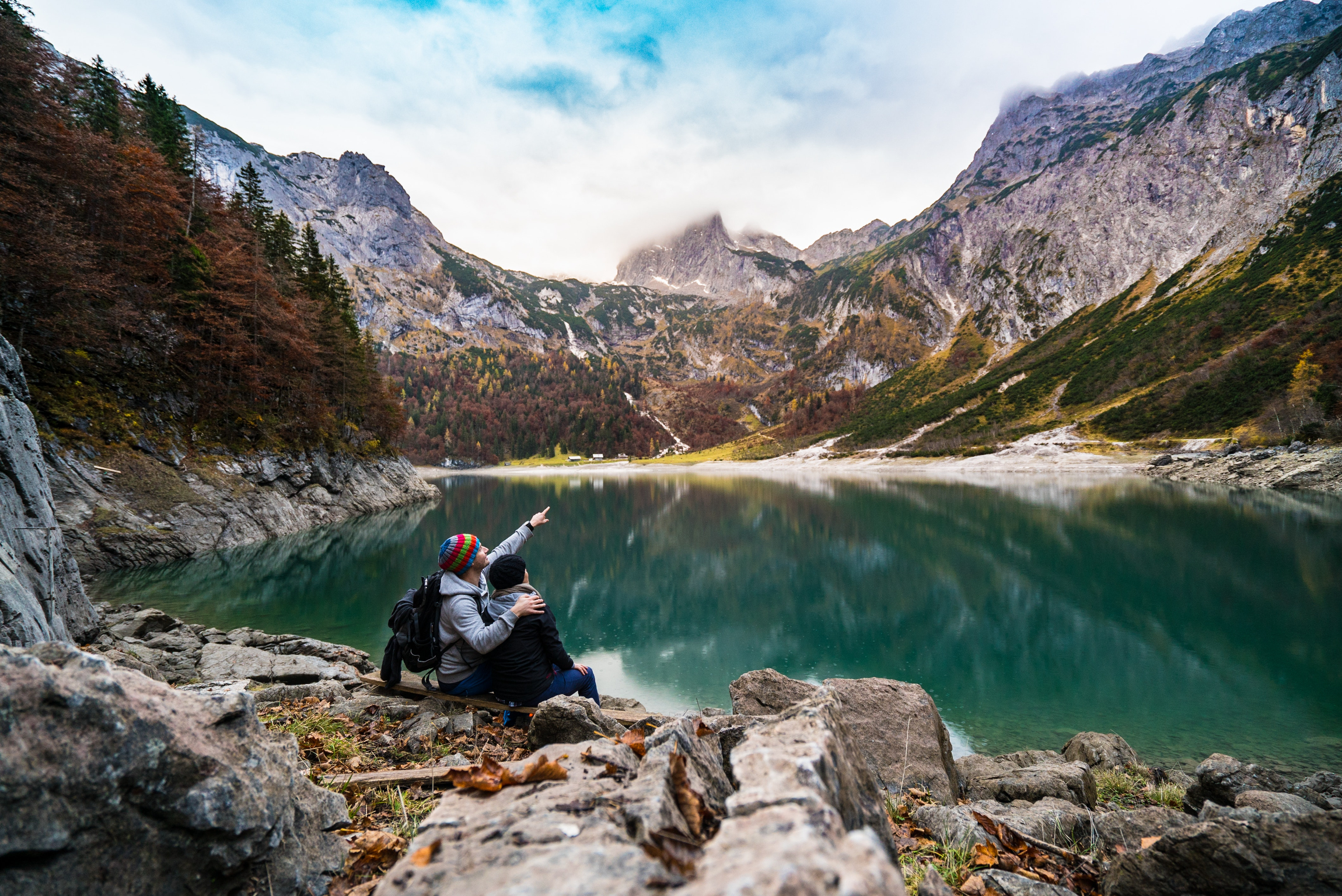 A couple sitting beside a lake. | Source: Pexels
Sagittarius Woman and Aquarius Man: To Big Adventures & Late Night Chats

Neither the Sagittarius woman nor the Aquarius man could ask for a better partner when it comes to stimulating them on a level previously unknown. Finally, they have found someone who is just as in awe of life as they are, and it is a breath of fresh air.
Many would find the relationship between the Sagittarius woman and the Aquarius man overwhelming, with their constant need to discover new ideas, information, and places. However, for them, this way of approaching the world is simply more energizing, and it will be a relief and a feeling of wonder to find someone that matches their endless inquisitiveness toward life and all the many curious aspects it brings with it.
Love for these two will be found in endless conversations and adventures, but sustaining their relationship will require honesty and effort. So, while they may be having a ball, these two must sometimes stop and reflect on themselves and their partnership if they want it to survive.
Luckily, they have minimal concerns, as their compatibility is evident.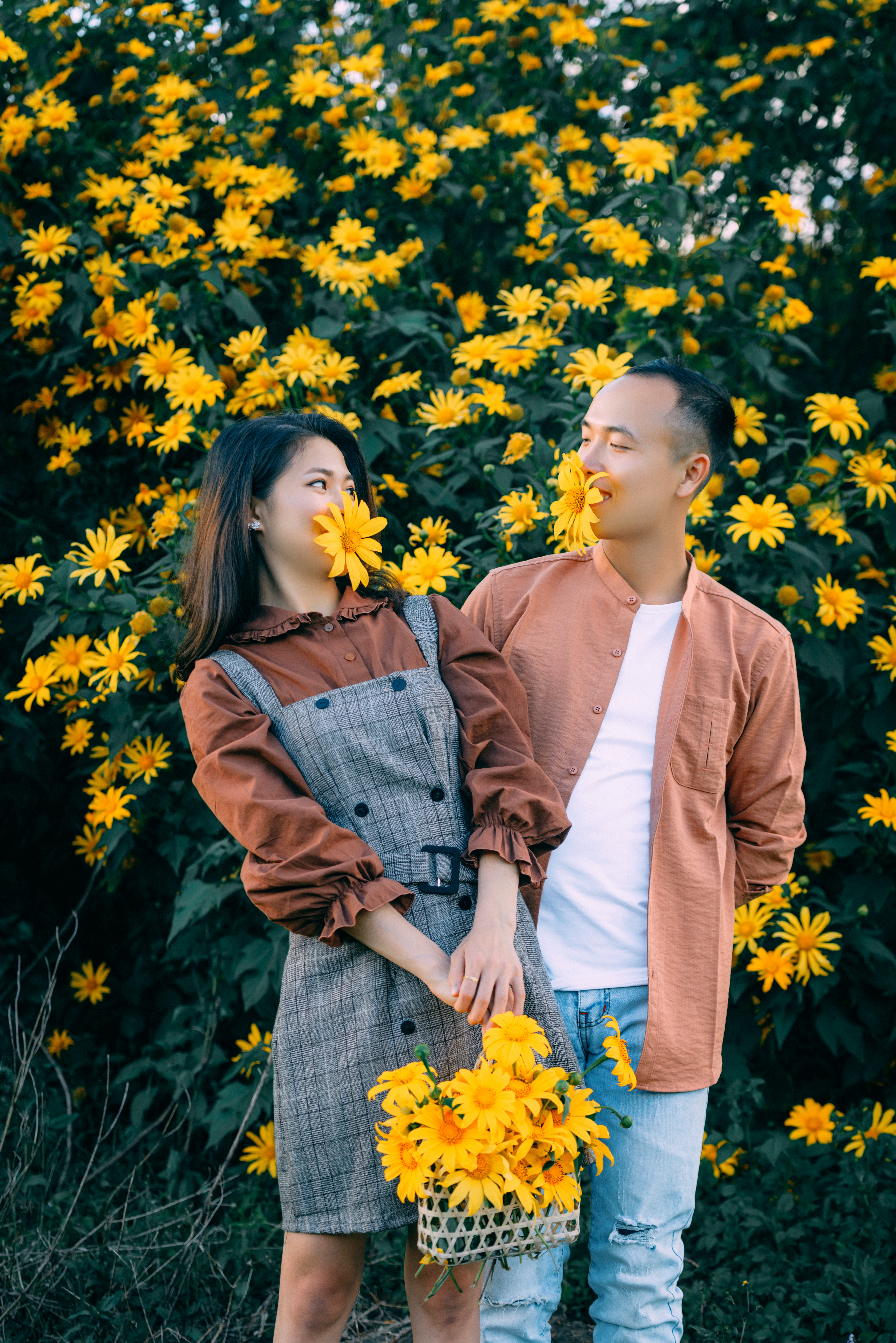 A couple with flowers in their mouths. | Source: Pexels
Freedom and Independence
Aquarius (January 20 - February 18) and Sagittarius (November 22 - December 21) view freedom and independence as necessary in any relationship. Luckily, if they date one another, they will receive as much of this as possible.
This means they will not get irritated if their partner doesn't want to do a particular activity with them or wants to go out alone. It means the highly sociable Sagittarius will leave the Aquarius to remain in solitude for as much as he needs. As much as they are both friendly and kind individuals, the water bearer may need some time to recharge. At the same time, his Saggitarian significant other socializes with endless energy.
Exploration, Fun, and Excitement
When these two aren't on their solo missions and make time to connect, they will do so in the most beautiful ways, filled with a quality that will make up for all the time spent apart.
A couple playing on a skateboard together. | Source: Pexels
Time will be spent exploring the world and each others' minds. While both highly intellectual and up for an adventure, Aquarius will lead the way into the mental world on a level that Sagittarius's naturally curious mind will take on with excitement. The water-bearer will also be taken in by his partner's naturally witty and inquisitive demeanor and surprised at how easily she catches on to his usually incomprehensible ideas and visions.
By that same token, Sagittarius will lead Aquarius outside his all-encompassing mind and show him the beauty and intricacies of the world, which will inspire his thoughts and dreams.
This will inevitably lead to a relationship full of fun, excitement, and constant stimulation. On top of this, both of them won't allow themselves to be tied down by traditional ideas. They will have fun playing outside of society's lines together, whether it be in their minds or the world.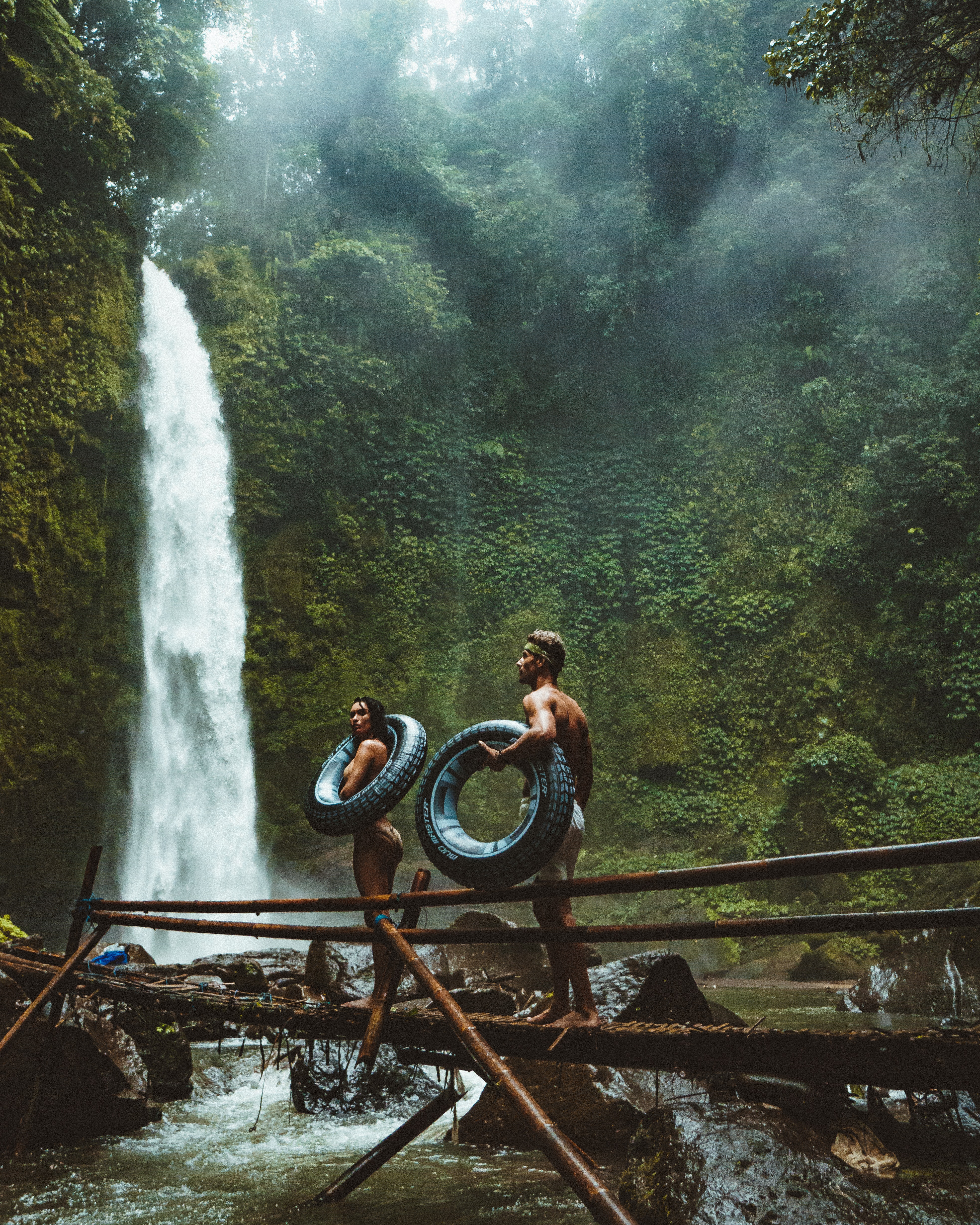 A couple holding float tubes while standing by a waterfall. | Source: Pexels
One issue that the Aquarius may have with Sagittarius's adventurous nature is that, although he is in love with her inquiring personality, he will find her spontaneity sometimes reckless and unsettling. Even so, he will struggle to voice his concerns due to his fear of stifling his partner's freedom. This reservation to communicate could lead to resentment and outbursts that, to the Sag, will feel like they are coming from nowhere.
Romance and Aloofness
It may take time for the Sagittarius and Aquarius to enter into a relationship as the Sag is quite inconsistent. At the same time, the Aquarius is quite aloof and may not even recognize that he has feelings until much later.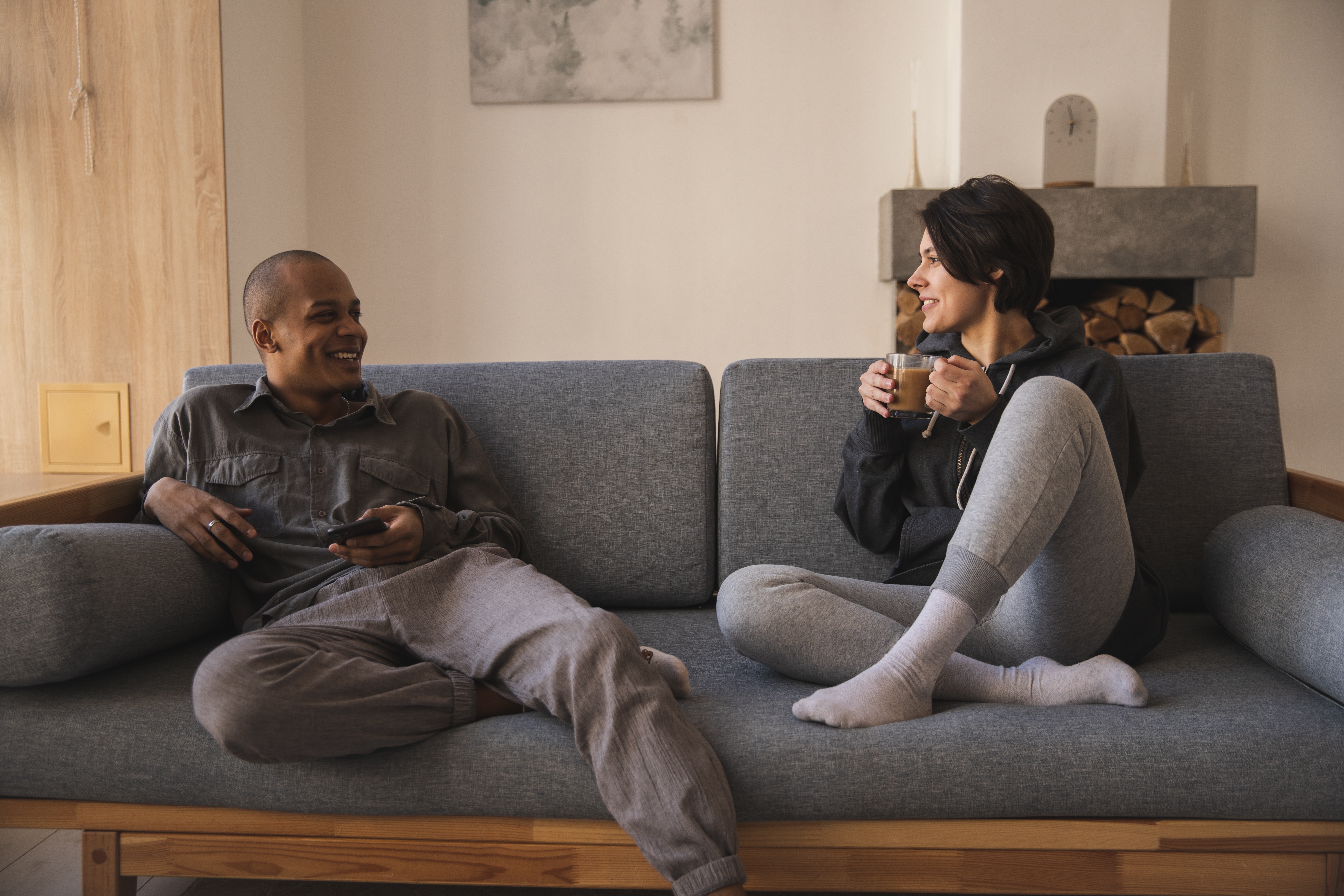 A couple talking and relaxing on a couch together. | Source: Pexels
However, once they commit, they are both highly loyal partners. That being said, there may be a disconnect between these two signs as the fiery Sagittarius's romanticism may be met with the Aquarius's detached and airy nature.
Luckily, the Sagittarius is unafraid to voice her concerns, and not only does the principled Aquarius appreciate authenticity, but he will do all he can to meet the needs of his beloved.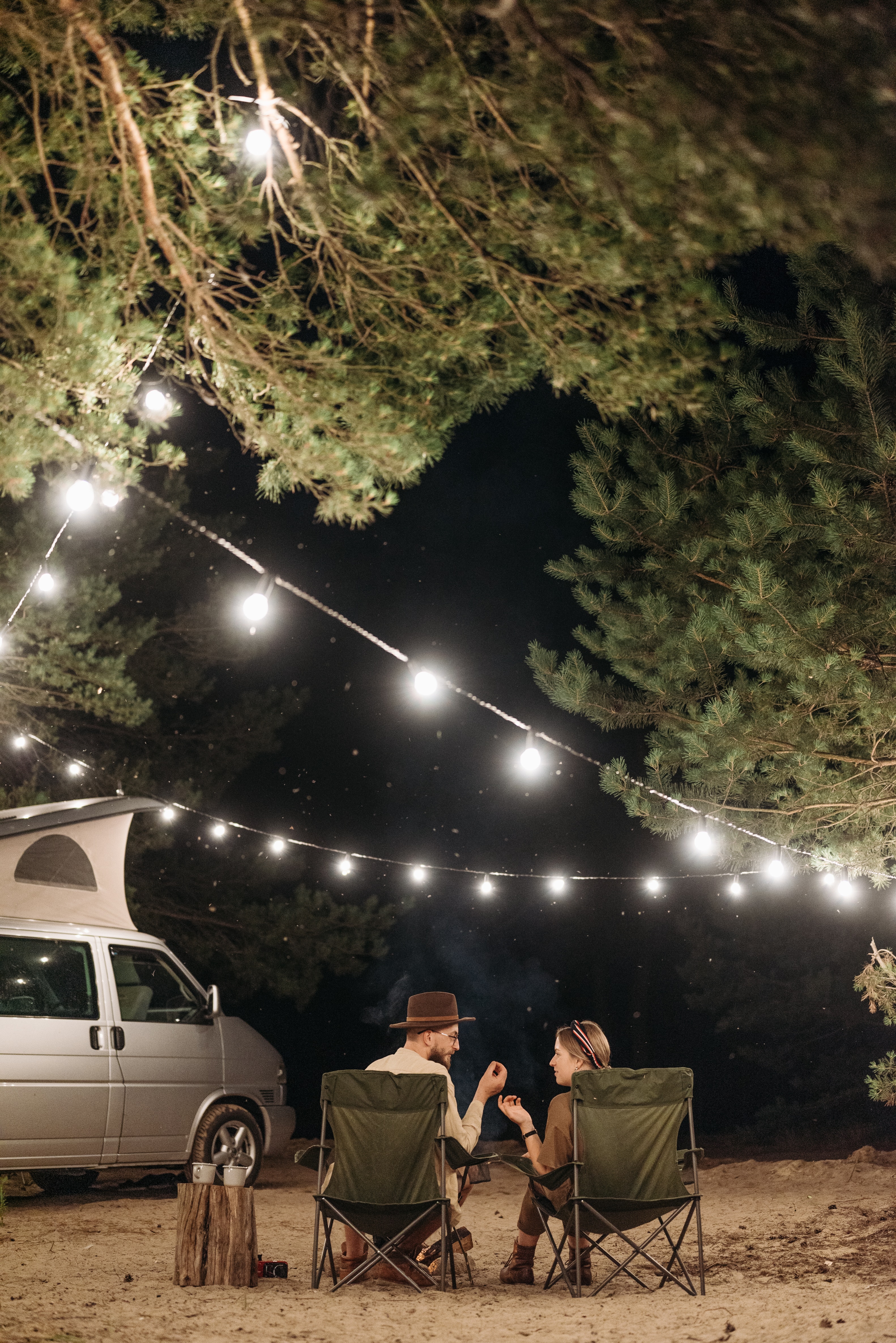 A couple camping and having a conversation. | Source: Pexels
The wonder for life these two share will be infectious to those around them. They will be the envy of their friends as they report back on all the projects and escapades they have taken on together.
These two are certainly more compatible than many of the signs in the Zodiac, only matched by the Virgo man and Capricorn woman. Read Capricorn Woman and Virgo Man's Steadfast Union: Harmonizing Earth Signs to learn more.
Subscribe if you like this story and want to receive our top stories!