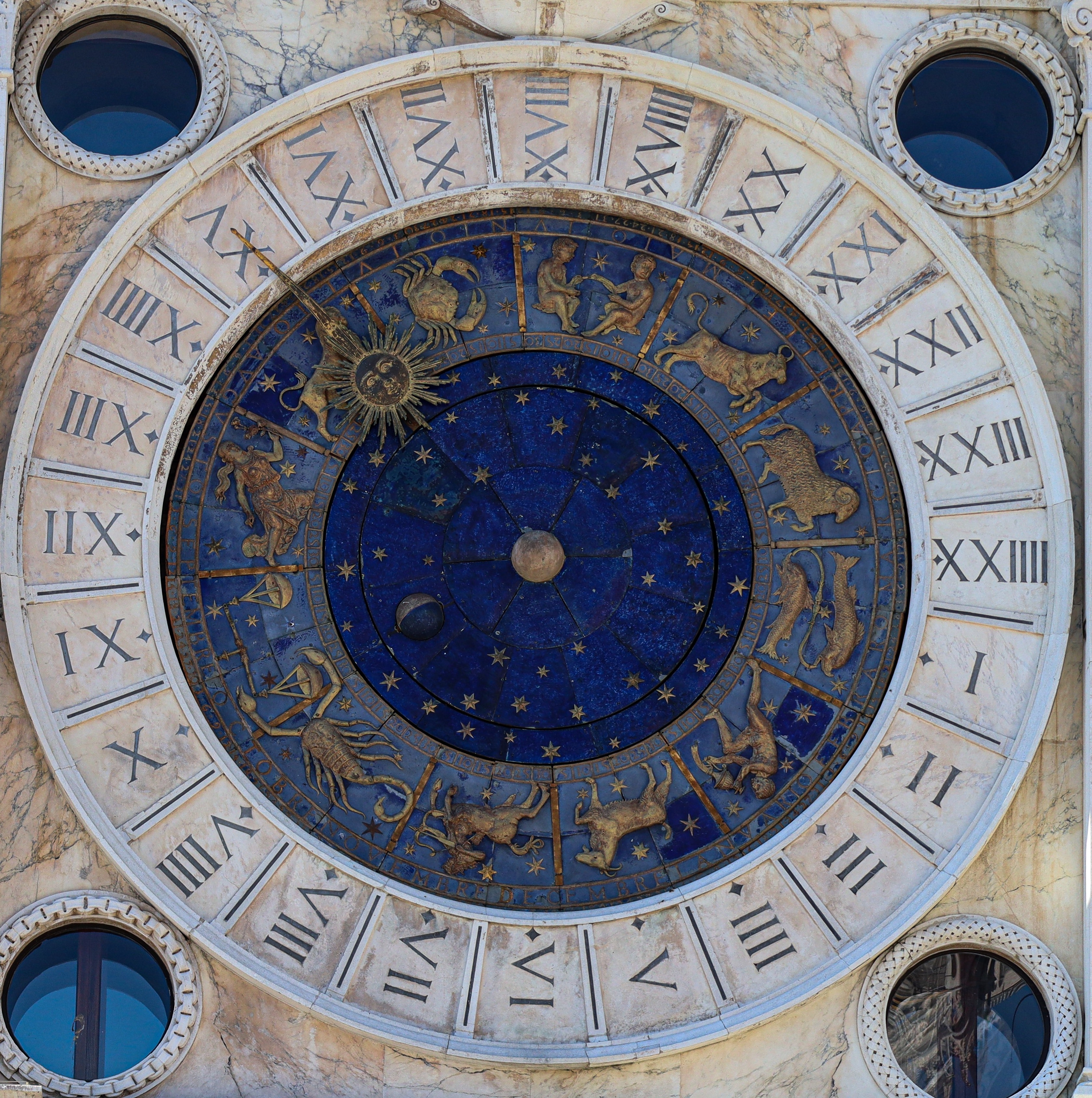 Detail of Saint Mark Square old Clocktower with zodiac signs, planets and stars (15th century). | Source: Pexels
Sagittarius Woman and Taurus Man: What Happens When Earth Meets Fire?

While pairing the fiery Sagittarius and practical Taurus seems challenging due to their contrasting personalities, they can form a happy and long-term relationship.
A male with the Taurus (April 20 - May 20) zodiac sign and a female Sagittarius experience a strong attraction initially, but if the pair doesn't know how to make compromises, it can be a tough road ahead for them.
Sagittarius (November 22 - December 21) women love freedom and want to go on adventures and explore the world, while the bulls seek stability.
While the two signs enjoy intimacy and like forming intellectual connections, they can lose interest in the relationship and drift apart if they don't communicate well. Being a fire sign, the archer can help her bull, who is an Earth sign, break free from his strict routine while he can help her enjoy the simplicity of life. So what are the challenges and benefits of their lovey-dovey relationship? Let's dive deeper into their bond!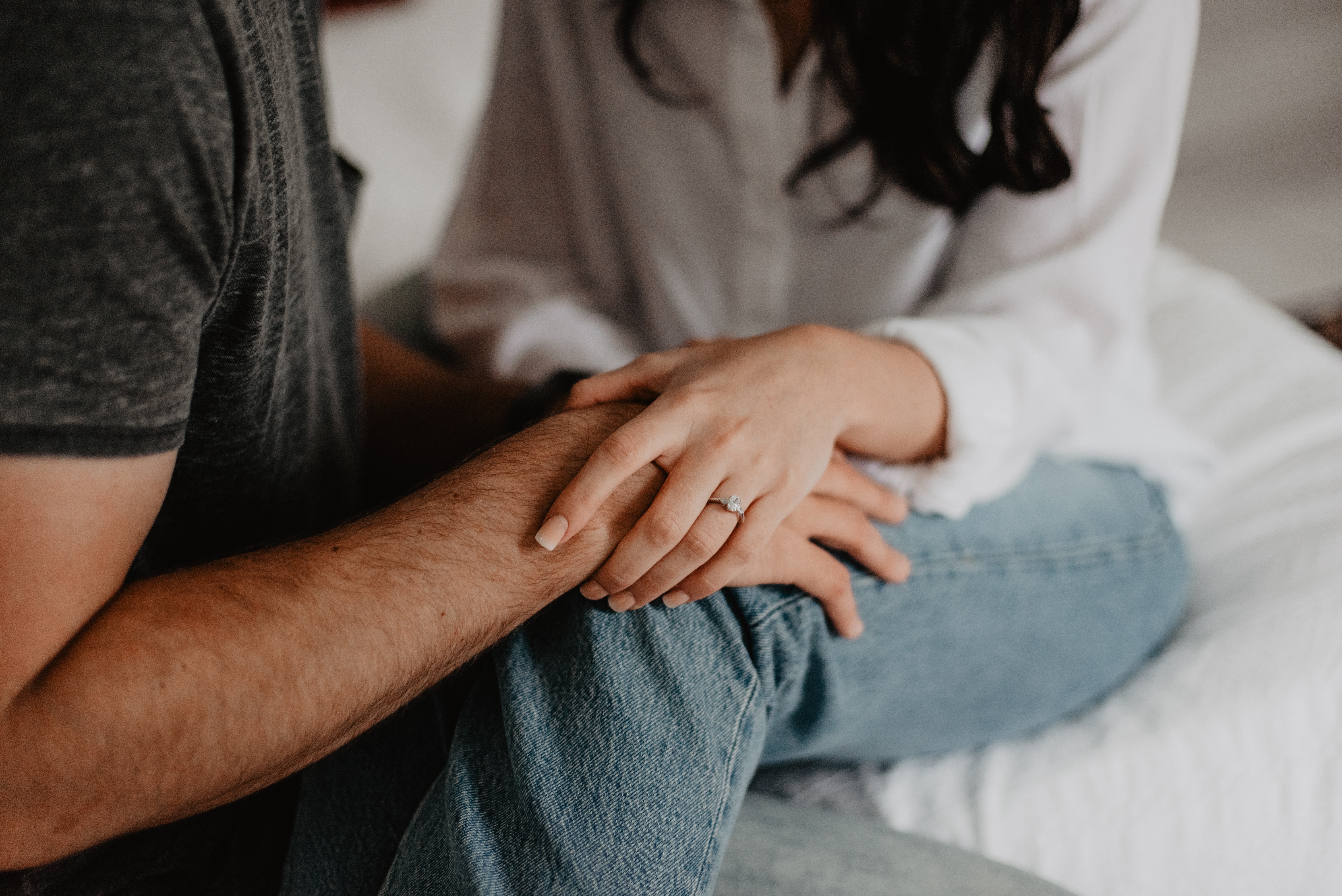 Woman Holding Man's Hand. | Source: Pexels
Sagittarius Woman and Taurus Man: What are the Archer and the Bull Like?
The bull, due to him being a fixed sign, prefers to stick to the plan, but the archer is a fun-loving individual who doesn't mind following the flow of life. The bull is also the stay-at-home type of dude, but she is always on the go. The archer is also very prone to flirting, and she can make someone feel special very quickly.
Turning heads when she enters the room is another trait of a Sag female. Because of her optimistic nature, several, including Taurus males, are attracted to her. However, because he has a reserved personality, he hesitates to take the first step. But he is very charismatic, which draws the Sag female to him.
As a result of having very different personalities, a commitment between a Sag female and Taurus male might be challenging; however, if they both understand each other's needs and aspirations—such as him following a less strict life and her finding pleasure sometimes in staying at home—they can form a good pair.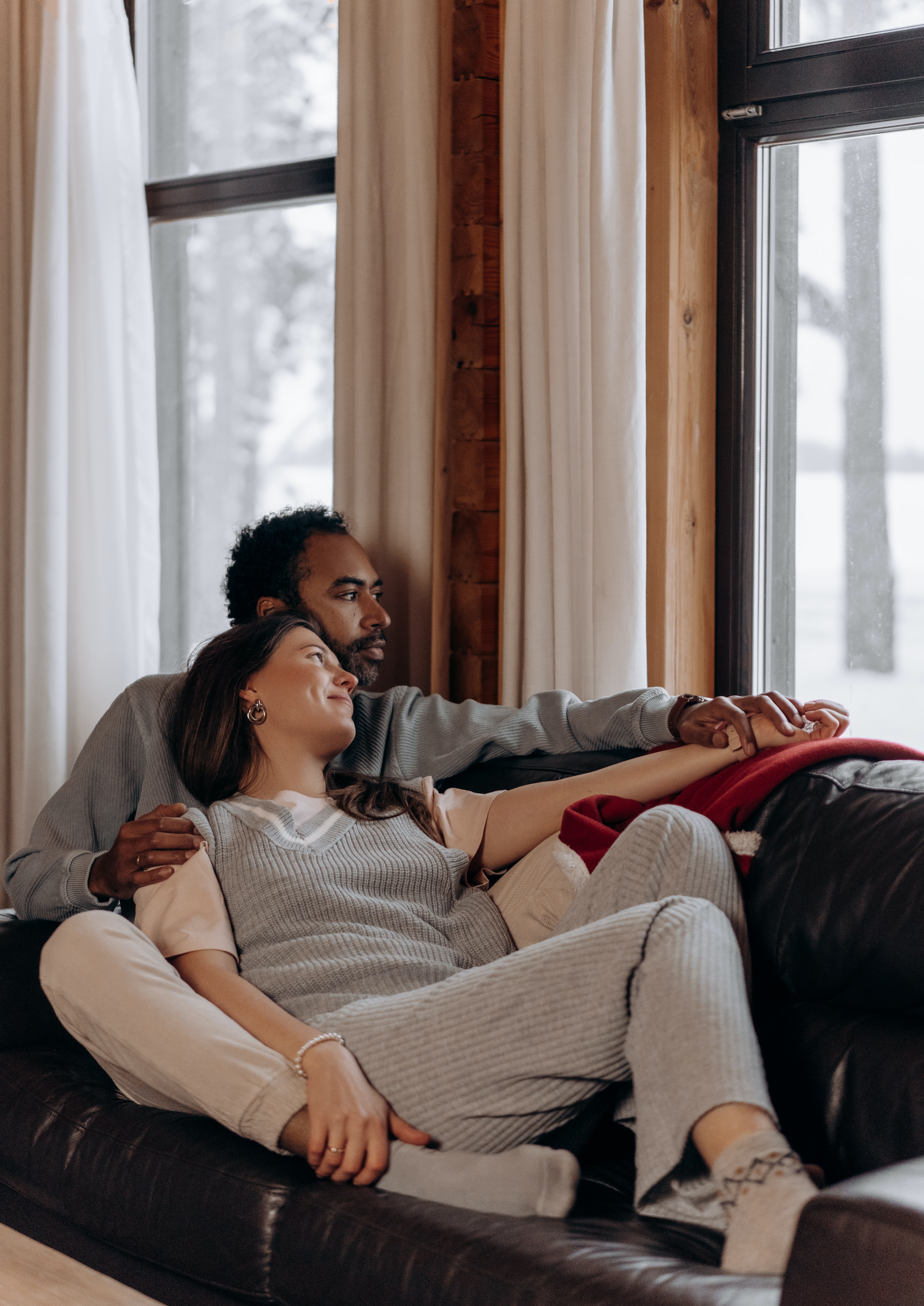 Man And Woman On Couch. | Source: Pexels
What Would They Be Like When in Love?
The bull isn't very demanding when it comes to what makes him happy. A peaceful and comfortable home dinner would end up making him feel delighted, but his Sag woman would want something more than a simple home-cooked meal, and the Taurus male will definitely need to put in more effort to make her feel special.
As the archer is fond of adventures, she would love to try different cuisines and recipes, and if her lover does that for her, she'll be pleased. However, because a Taurus man has a very calm personality, she might feel that he isn't the right choice for her because she is always up for doing new things, going to new places, and always in an active mode! He is more into following a routine.
Due to his calm demeanor, the bull will obviously try to reason with her, and she will be understanding at first. But then she begins to feel annoyed, and she would not want to go ahead with a man who is insensitive to her needs. So for the male bull, a relationship with a female Sag can be filled with ups and downs.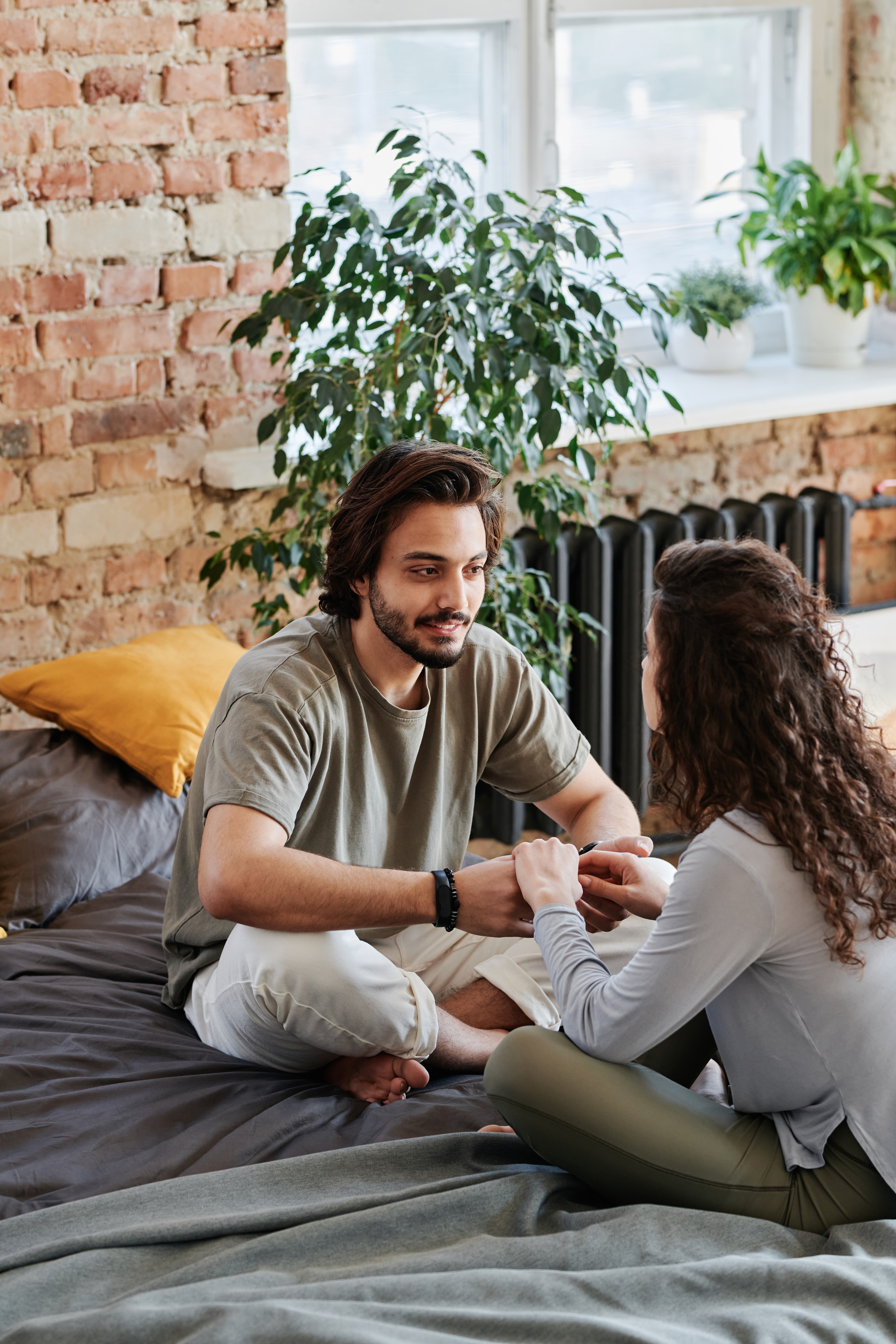 A Couple Sitting while Holding Hands. | Source: Pexels
What Are the Major Challenges of Their Relationship?
Seekers of partners that can suit their personalities, a Taurus male and a Sagittarius female, will be deterred from forming a connection if their love interest doesn't complement them.
Also, Sag, a lover of adventures, would love traveling to different destinations and going in search of unknown treasures, while a Tarurs would want a relatively peaceful life where he doesn't always have to be ready to take on new adventures. He would be more organized and appreciate it if his partner was not reckless.
The couple may also drift apart due to communication issues. Usually, they won't argue, but if it ever happens, it can become an ugly fight. Always standing up for the right and truth, the Sag female can hurt the Taurus guy when she's angry. While she'll move on from it very soon, he will hold the grudge for a long time.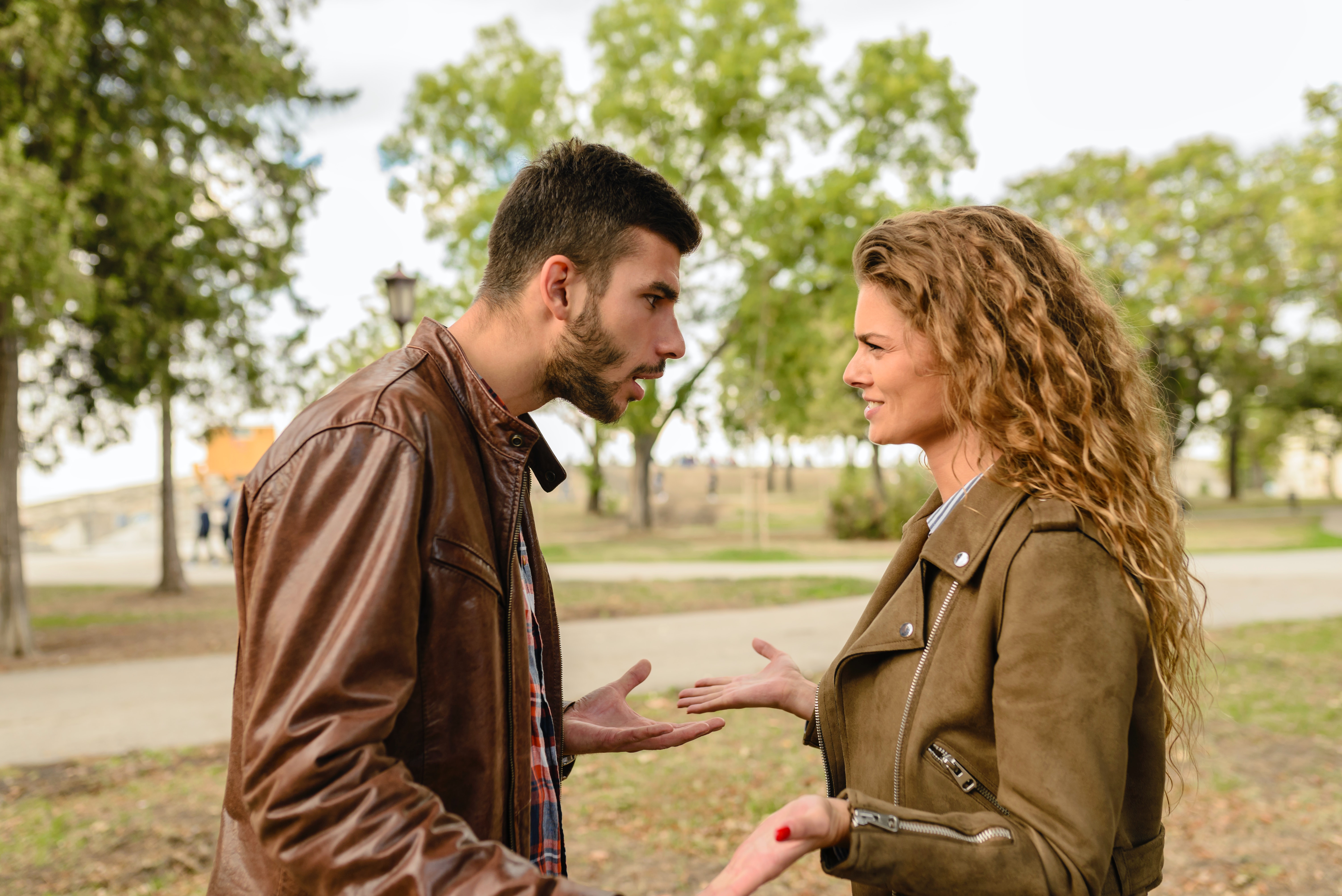 Man And Woman Wearing Brown Leather Jackets. | Source: Pexels
The pair can also struggle when it comes to proving their love for one another. He is highly romantic but might behave differently with his Sagittarius lady. They have amazing sexual chemistry, but in order to be compatible, they would need to put more effort into understanding each other.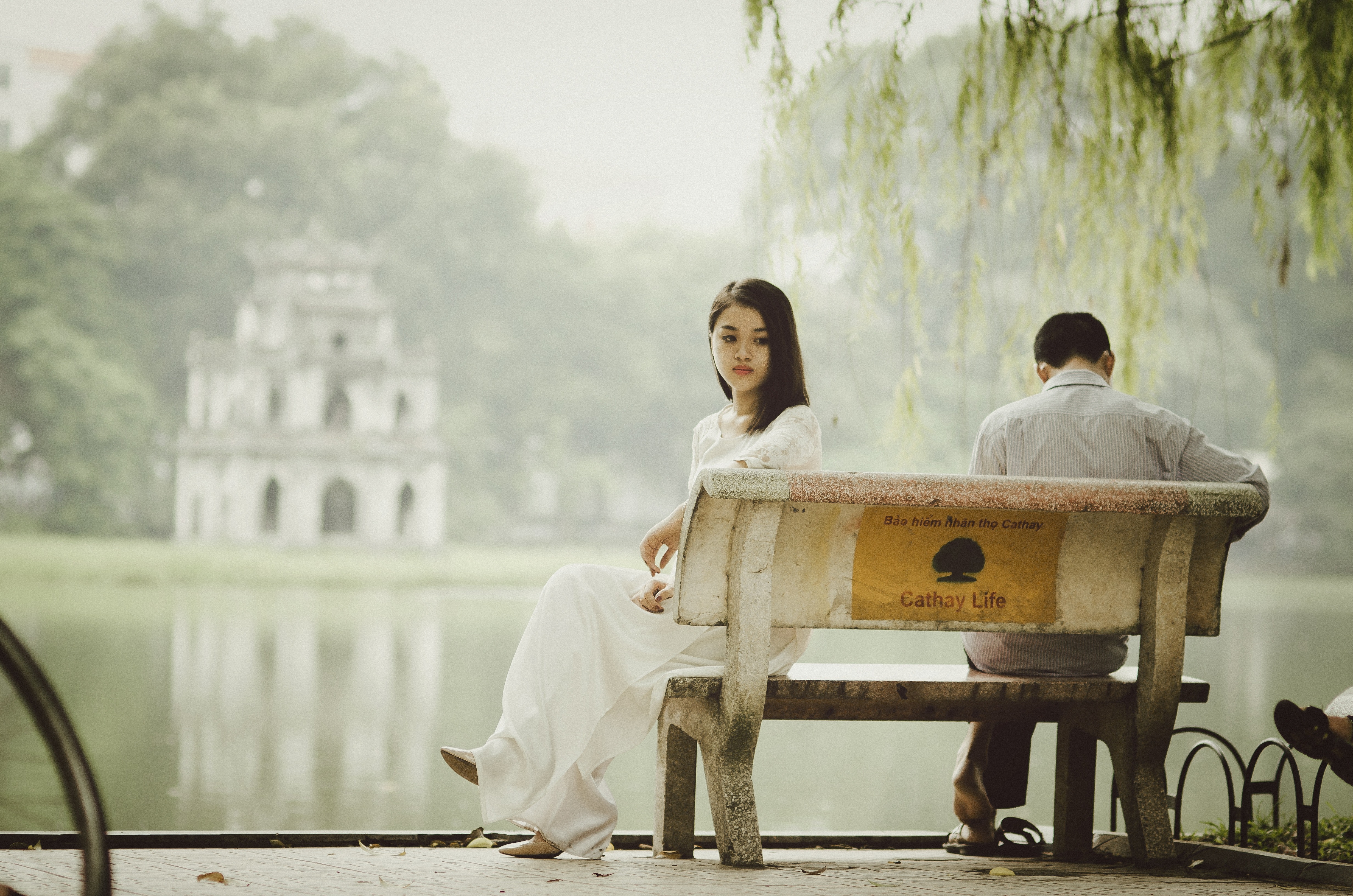 Woman Sitting on Bench Outdoors. | Source: Pexels
Another exciting pairing of an air and fire sign is that of an Aquarius woman and a Sagittarius man. Dive deeper into the hows and whats of their relationship here.
Subscribe if you like this story and want to receive our top stories!