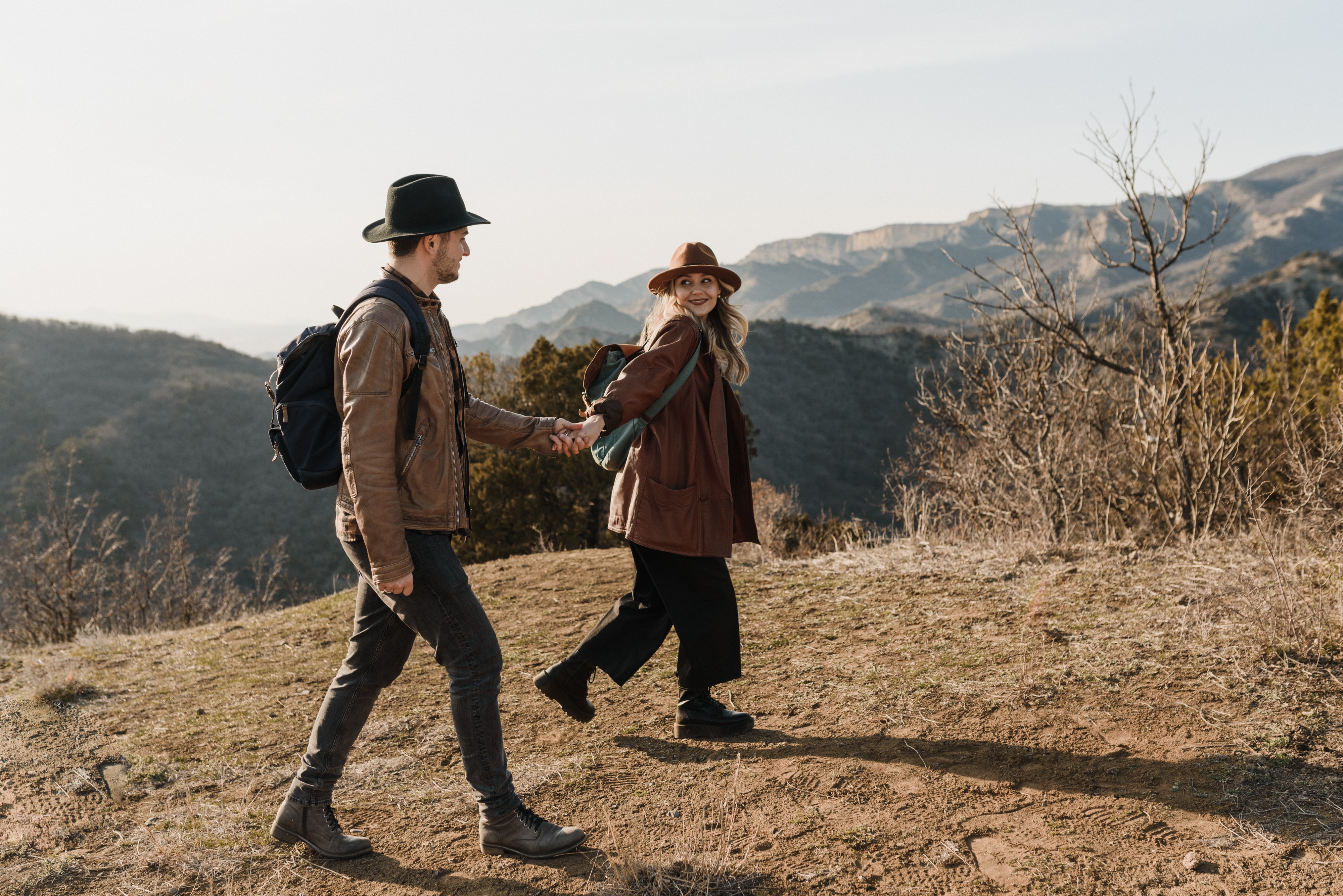 A woman lovingly looks at her partner as they stroll outdoors. | Source: Pexels
Sagittarius Soulmate: 3 Zodiac Matches that Make Hearts Flutter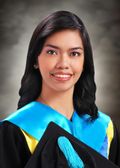 Sagittarius, the adventurous and open-minded zodiac sign, seeks a soulmate who can match their enthusiasm for life's grand journey. Their ideal partner is someone who shares their love for exploration, knowledge, and new experiences.
People born under the fire sign Sagittarius (November 22 and December 21) are often known for their free-spirited souls. They are optimistic, hilarious, fair-minded, honest, intellectual, and expert conversationalists.
Always open to new experiences and with a penchant for anything spontaneous and fun, these Fire-signed individuals are searching for a good travel buddy or someone who can quickly adapt to their unpredictability.
When it comes to searching for the right person, a Sagittarius soulmate should possess a sharp intellect that matches their fiery and adventurous spirit. Scroll down to discover which Zodiac signs fit the Sagittarians' captivating personalities.
A couple enjoys a sweet moment on top of a mountain. | Source: Pexels
Aries: Vibrant & Adventurous
Both under fire signs, Sagittarius and Aries (March 21–April 19), create one fiery couple, as they both share intense energies that click right away. Together, they ignite a dynamic and adventurous partnership.
Aries' assertive and aggressive nature complements Sagittarius' penchant for expansion and adventure. But, of course, while they can be headstrong at times, they are both so enthusiastic and driven.
It's a lesser-known fact that Sagittarius individuals tend to be more reserved in expressing emotions and affection, in contrast to the outgoing nature of Aries. However, their unique personalities complement each other to create a strong bond encompassing the mind, body, and soul.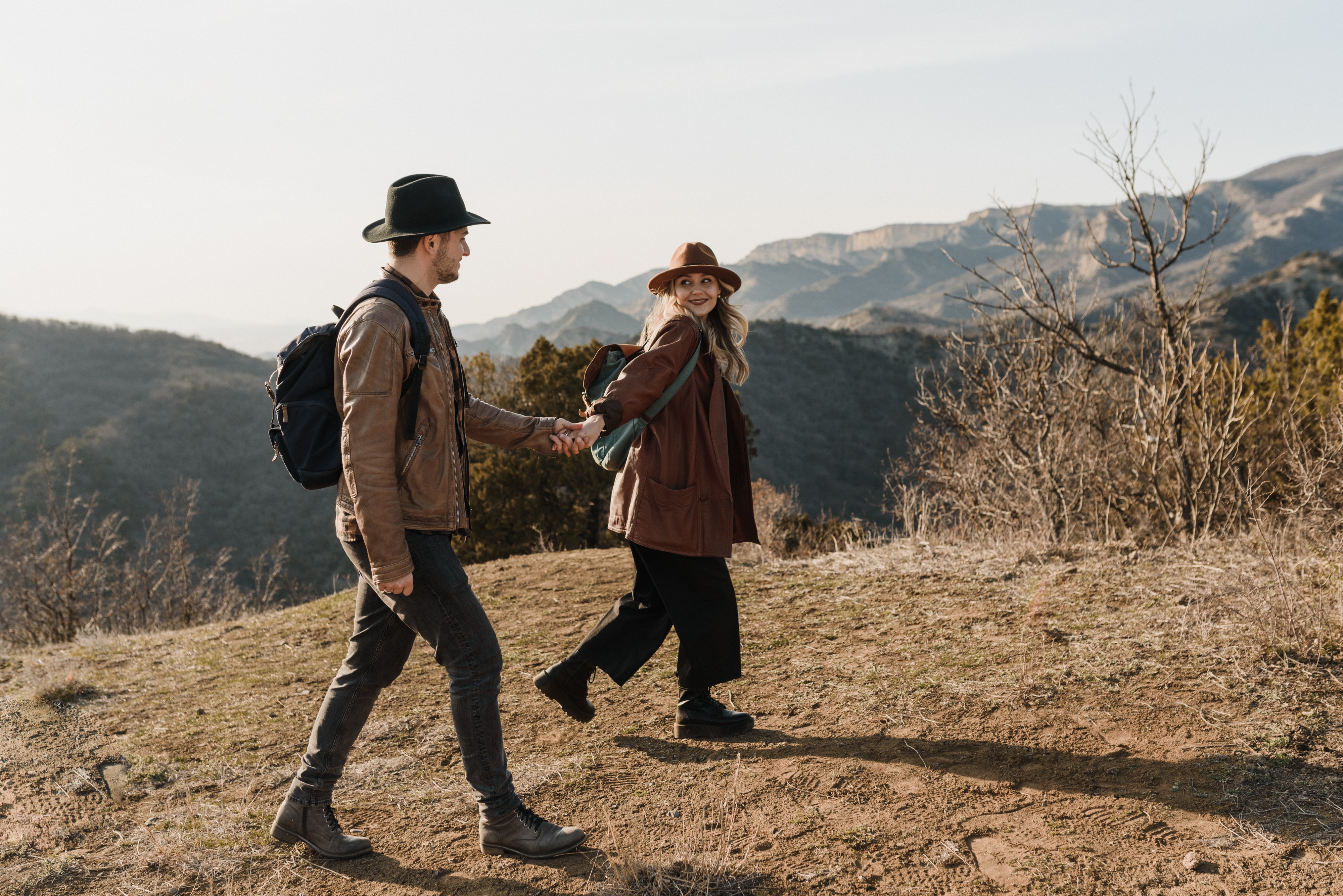 A woman lovingly looks at her partner as they stroll outdoors. | Source: Pexels
Aries is quite talented at bringing out Sagittarius's natural leadership qualities and bravery like no one else can. They both delight in partaking in various activities and share an undeniable physical chemistry.
Aquarius: Independent & Stable
A strong friendship that has the potential to develop into something more intimate characterizes the relationship between Sagittarius and Aquarius (January 20–February 18). Often, this dynamic duo is viewed as delightfully eccentric.
The pair not only share a beautiful relationship; they also excel professionally in the world of business. They are independent, idealistic, progressive, and carefree individuals who cherish their freedoms and relish exploring all the world has to offer.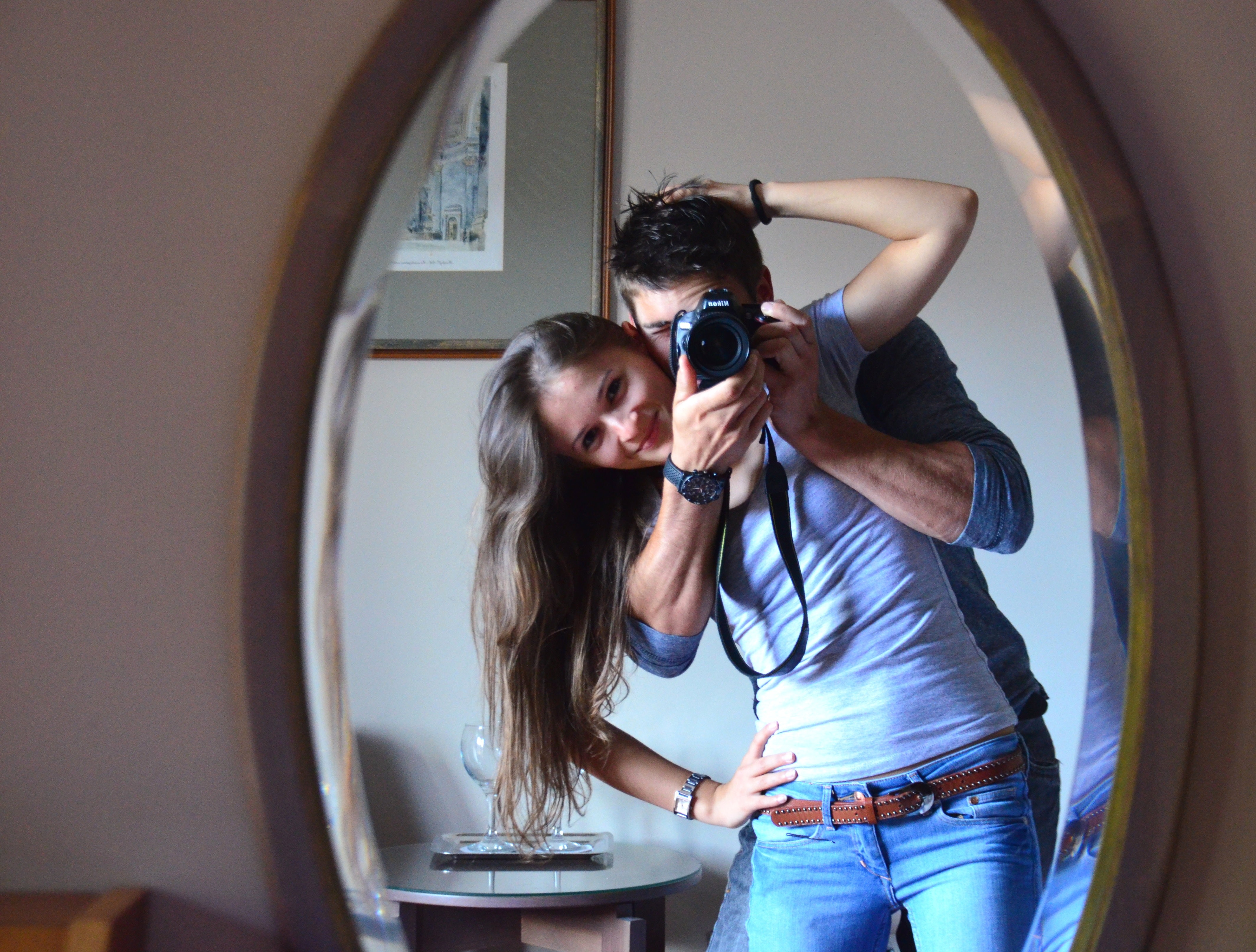 A couple takes a photo infront of a mirror. | Source: Pexels
Aquarius' stability can balance out Sagittarius' spontaneous nature, possibly leading to a solid and lasting commitment between them, making their bond consistently thrilling with plenty of unexpected moments.
Leo: Warm & Outgoing
When it comes to the partnership between Sagittarius and Leo (July 23–August 22), theirs is a fiery match full of passion and excitement. These two love to be in the center of the action, enjoy putting on a good show, connect with others, and have a great time together.
Leo's affectionate nature perfectly complements Sagittarius' adventurous spirit and sense of humor. Like any couple, they may face some challenges, but their friendship acts as a solid anchor during tough times.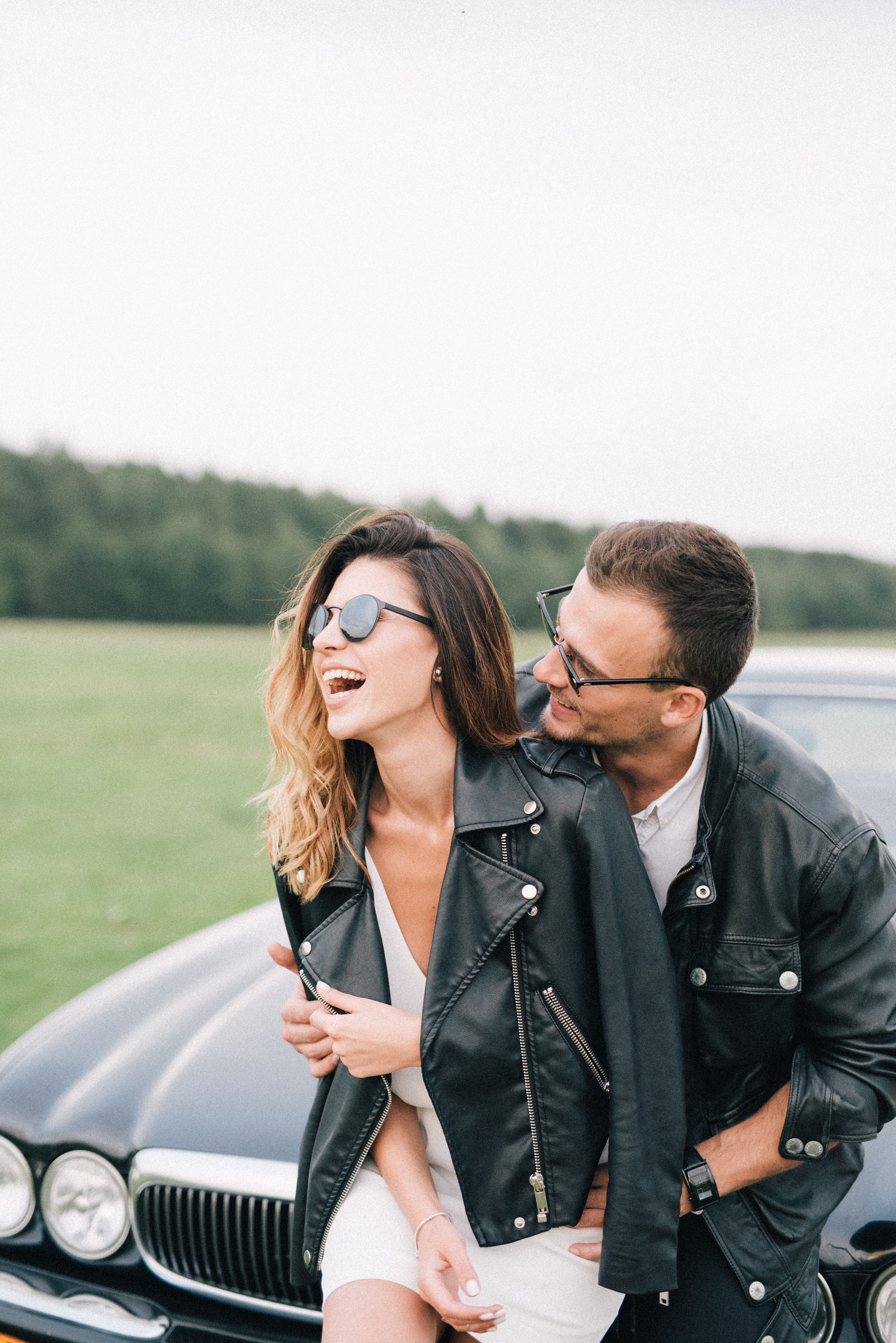 A couple sits happily on the front hood of the car. | Source: Pexels
Communication is a breeze for these Leo and Sagittarius. They can easily express themselves without holding back, thanks to Leo's warmth, which helps Sagittarius open up emotionally. Sagittarius encourages Leo to think outside the box and explore new ideas.
Emotional maturity is vital to this Sagittarius-Leo tandem. They need to be mindful of each other's needs and feelings, and that will ensure their love lasts a lifetime. With their passion, friendship, and understanding, this duo is indeed a match made in heaven.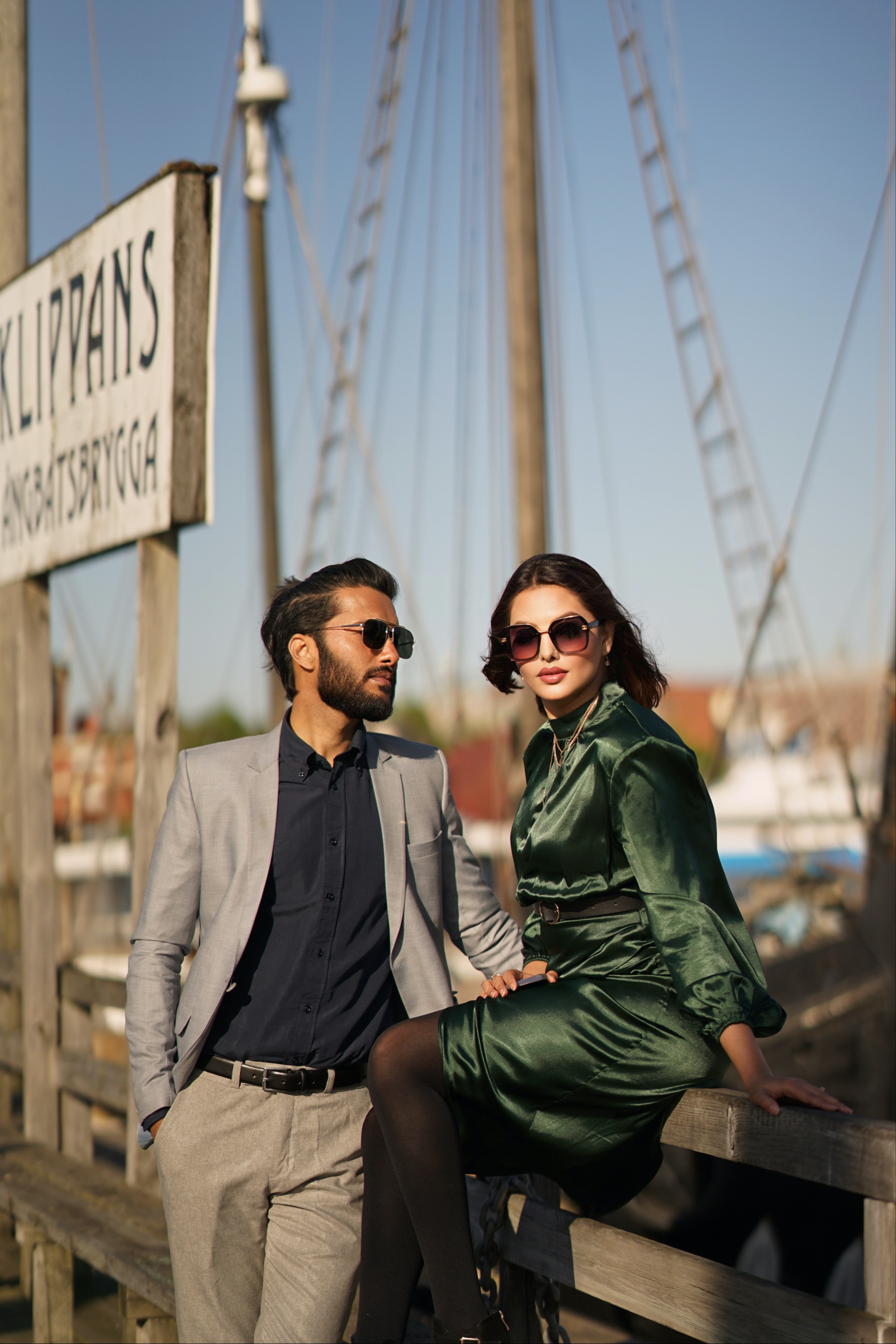 A couple poses in their stylish clothes. | Source: Pexels
In life, Sagittarius individuals relish their freedom like a treasured gem. They might initially hesitate when committing to a relationship, fearing being tied down or confined.
Despite this fear, they actually crave a soulmate who not only comprehends but also celebrates their need for independence and space to breathe. Luckily, a Sagittarian finds this in people under Leo, Aries, and Aquarius signs.
Leo, Aries, and Aquarius embrace their spontaneous and fun-loving spirits with open arms, while, at the same time, cherishing their thirst for self-discovery and personal growth. Theirs is a profound and fulfilling love that blooms through mutual exploration and boundless adventure.
Subscribe if you like this story and want to receive our top stories!