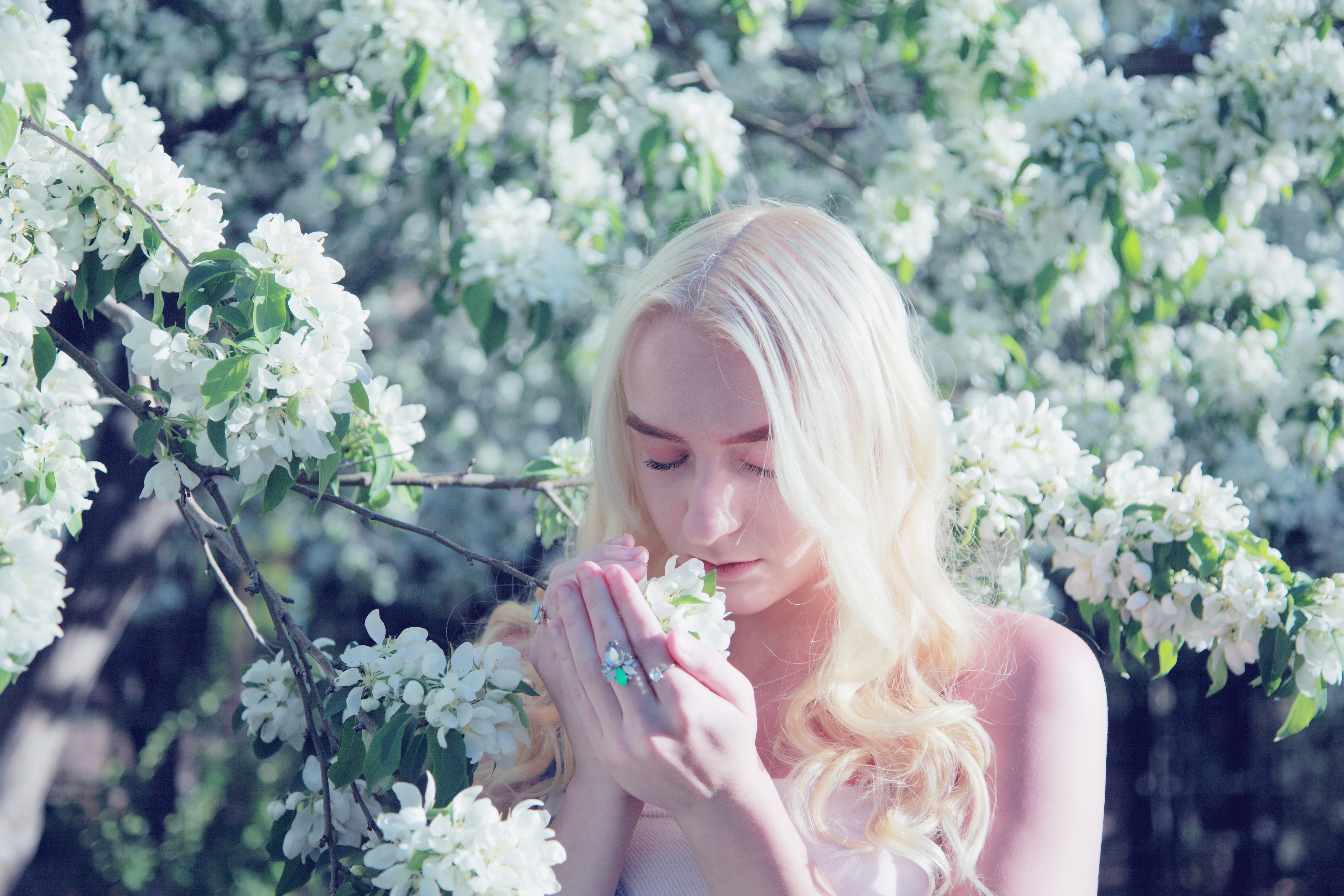 A woman smelling roses. | Source: Unsplash
Signs a Pisces Woman Is Falling For You: A Romantic with a Fragile Heart

The easiest way to find out whether a Pisces woman is falling for you is by looking around and checking to see if she has somehow tried to reenact a scene from "The Notebook" with you two as the main characters. Is there rain? And swans? Let's find out.
The Pisces woman has watched one too many romantic dramas in her life, swiped through wedding dresses on Pinterest, and spent hours daydreaming of her possible prince or princess charming.
The question is, are you her prince or princess charming? The second question is, are you strong enough and kind enough to handle this romantic's beautiful heart with the gentleness it deserves?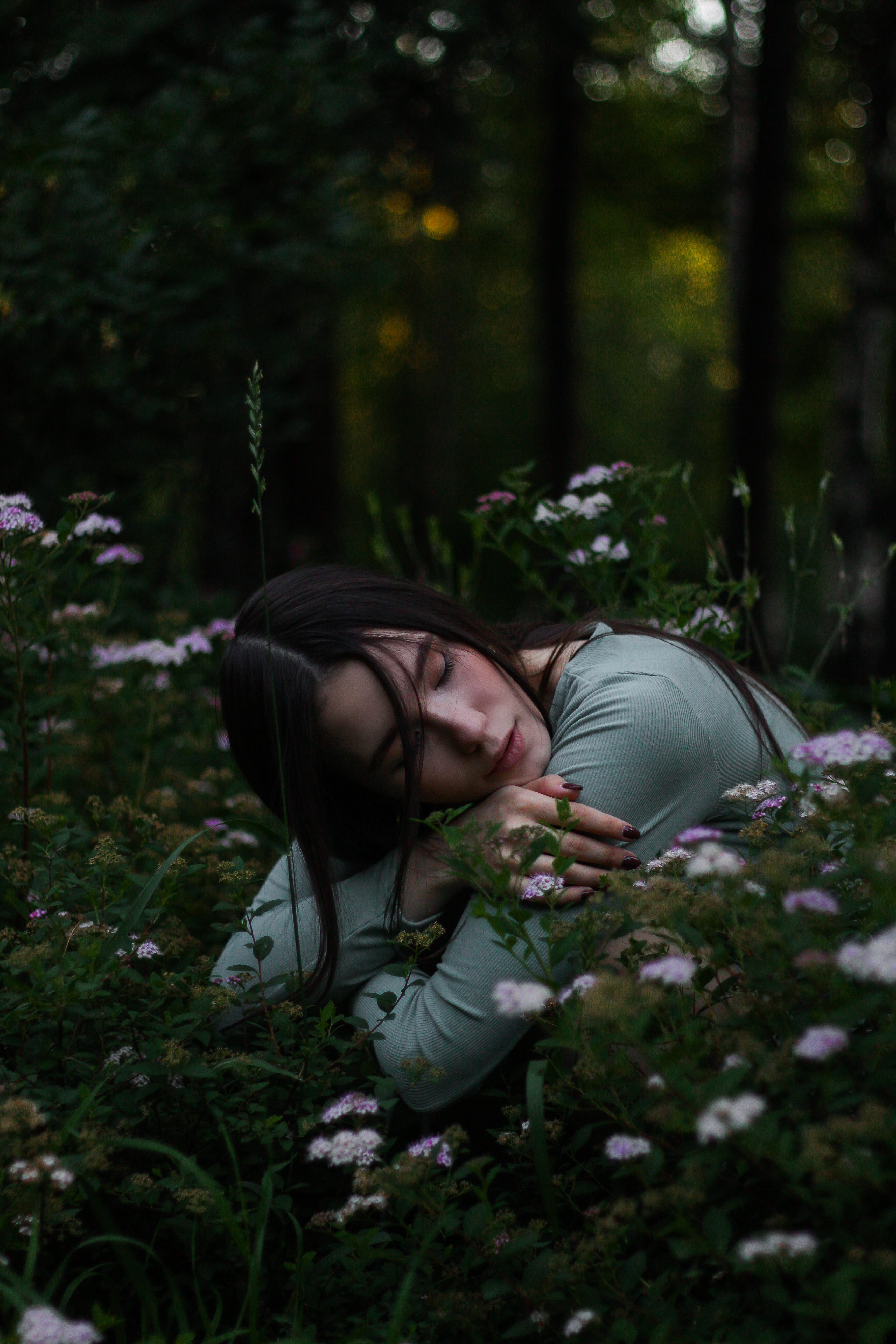 A woman lying in flowers. | Source: Pexels
A Hopeless Romantic
The Pisces woman is a classic romantic. She has likely dreamed of her wedding day since she was a little girl and truly believes that "The One" exists. Being and growing in love is a massive goal in her life, and from the beginning, you may notice slight romantic inclinations that will grow bigger over time.
While you may not be able to pick this up quickly, a significant indicator that the Pisces is falling for you is that she has likely been thinking about you 24/7. If you want to test this out, ask her questions about small details in the past with you two. If she is spot on, it means she has likely repeatedly reminisced over these moments in her mind.
Pisces will likely engage in cliche romantic gestures such as buying flowers or writing you a love poem. However, as a creative, her romance can be expressed in a more nuanced and personal way. Remember that one time you pointed out that you're a massive fan of "Lord of the Rings," specifically Gandalf? She will likely draw you a picture of Gandalf and frame it.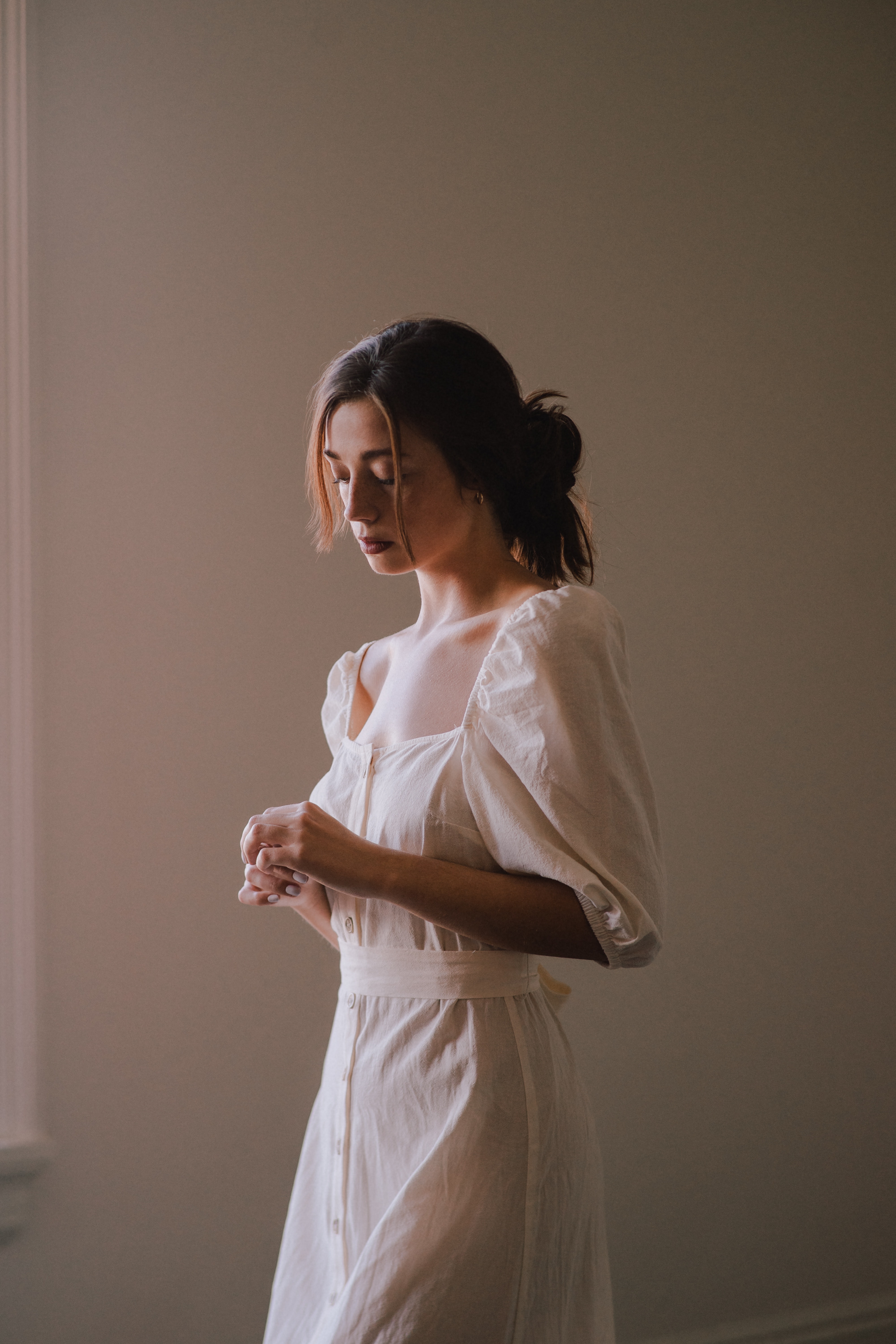 A woman. | Source: Pexels
There are precautions to take here. While the Pisces woman's idealism is a beautiful part of her personality, if she has not, to some extent, grasped the reality that love isn't always like the fairytales, she may just be falling in love with the idea of you. Worse, she may be falling in love with the idea of love.
The best thing to do is be upfront about this. You don't need to speak about anyone's personal feelings to each other, but discuss different views of true love. Although still idealistic at heart, most Pisces realize that fairytales are a fantasy. She isn't here to necessarily find that fantasy but to create it with the man or woman who stole her heart.
Quality Time, Conversation, and Opening Up
When a Pisces woman falls in love, she enjoys spending quality time with the relevant individual. There is something to be said about this in and of itself, as she is extremely fussy about how she spends her introverted energy. But, this time will not be wasted on frivolous small talk. Pisces wants to understand you on every level: your perspectives, what you imagine, and your everyday thoughts.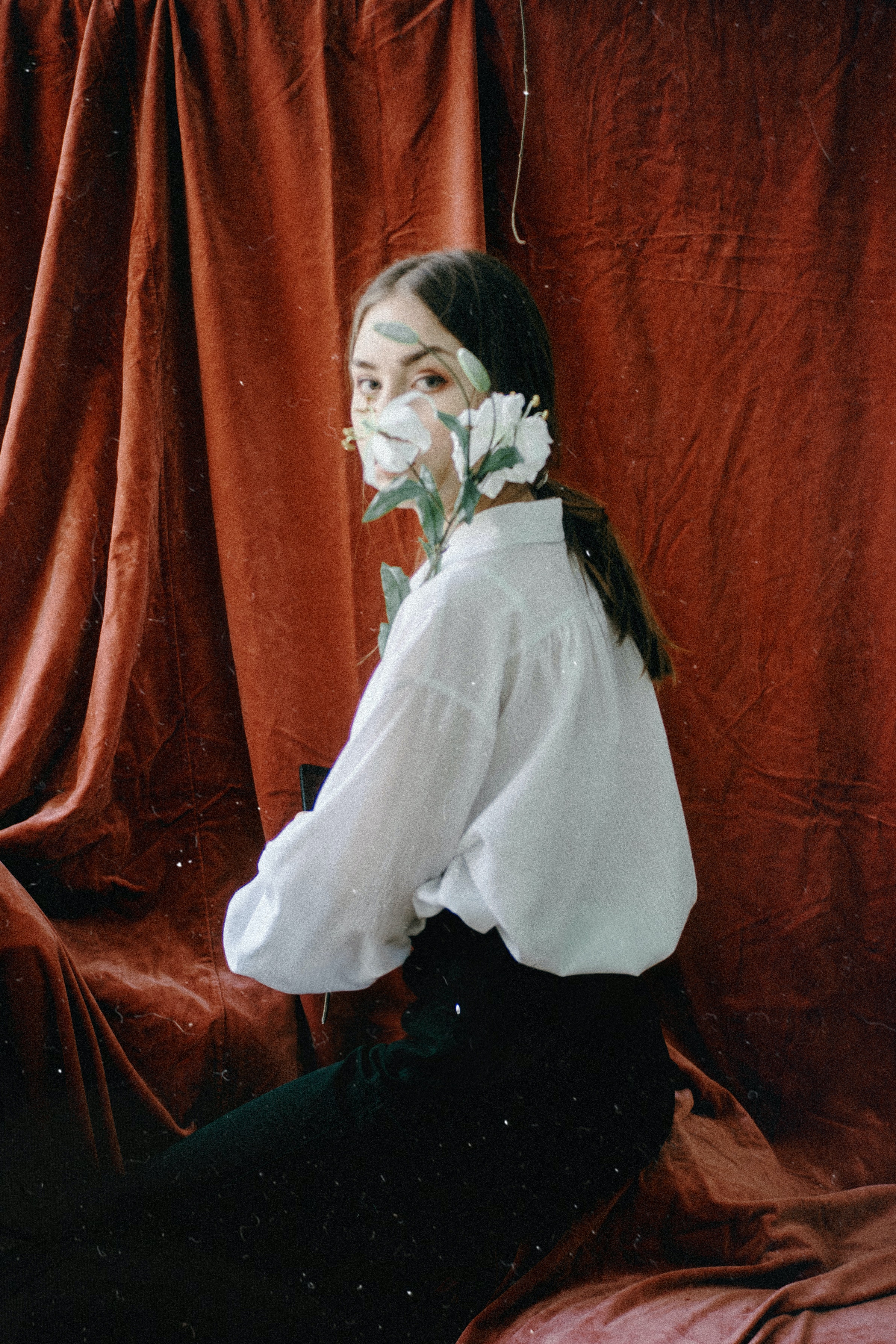 A woman with flowers. | Source: Pexels
But this sign wants to know you and your heart beyond that and your mind. She will ask you about everything: your family, your past, your trauma. This sign is interested in the core of who you are.
More than this, however, is when the Pisces begins to open up about herself. With such a deep and colorful inner world, it can be scary to let anyone in, and if you get a pass, there is an excellent chance that her heart is truly opening up to you.
Putting Your Well-Being First
If a Pisces woman is falling for you, she may be constantly concerned and worried about your physical and emotional well-being, to the point where she may make sacrifices to ensure you're okay. It will make her anxious if you are in an inadequate space, and she will feel the need to fix whatever is happening.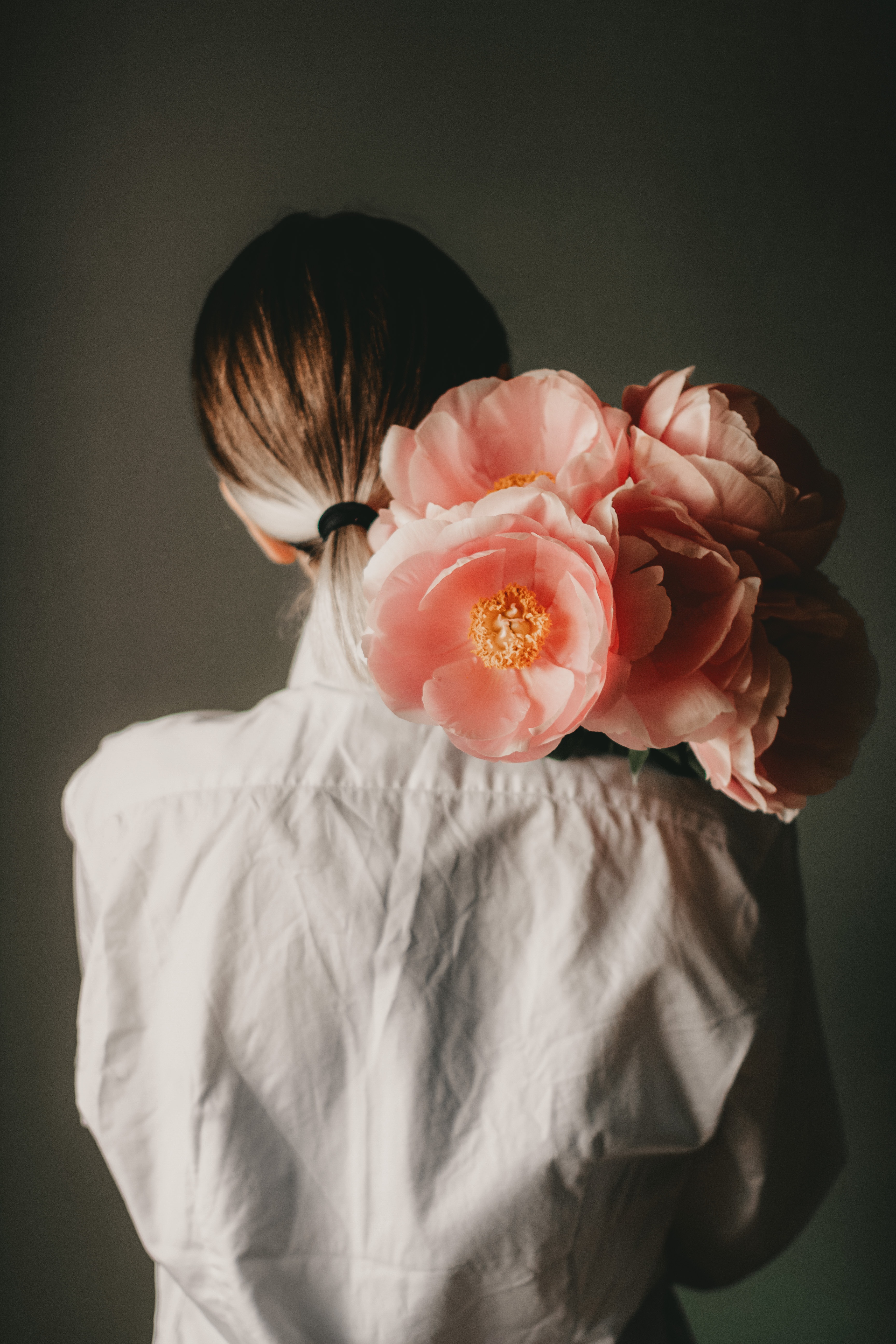 A woman with flowers. | Source: Pexels
Pisces is incredibly intuitive and emotional, and while she can pick up on the feelings of those around her, she will specifically zone in on yours. She will never be too busy to listen to an issue you're going through or to help you with a project you're struggling with at work.
This star sign also has a knack for nurturing. She may make you tea or bake cookies. After a stressful day, she may give you a massage and help you fall asleep.
In some ways, a Pisces woman struggles to be happy when her partner is unhappy. While this isn't necessarily healthy, it is a significant indicator that this sign has officially fallen head over heels.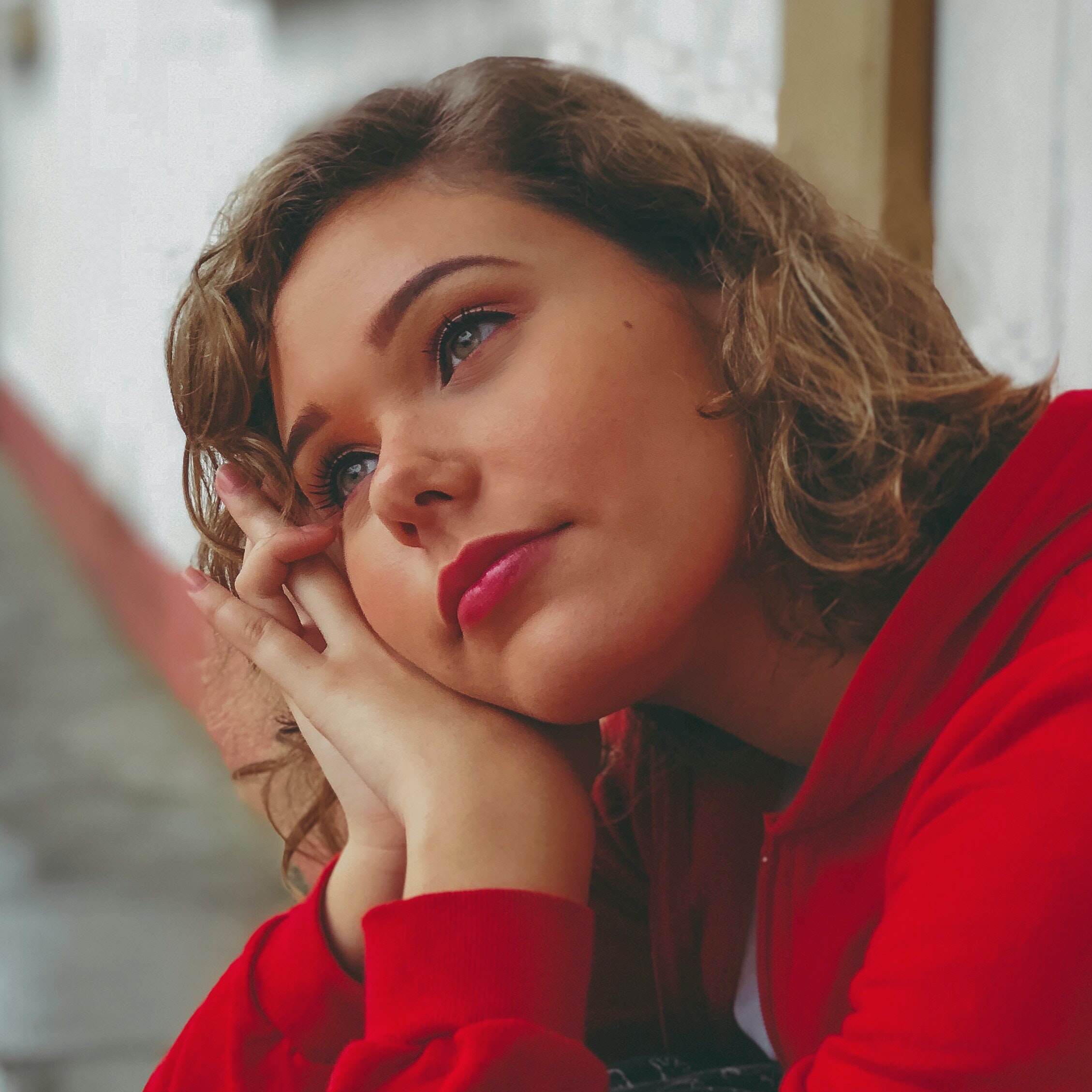 A woman daydreaming. | Source: Pexels
You are one lucky individual if you think or know that a Pisces is falling for you. You have someone who sees you in a beautiful light, truly wants to know you, and cares about your well-being on a level that can't be explained.
Considering all this, Pisce's attachment to romance, and her compassionate nature, it is advisable to handle her with care. If your feelings are not the same, do not string her along and break her fragile heart, as a broken-hearted Pisces is painful for everyone to witness.
Find out more about this star sign by reading: Pisces Personality Traits — See What Your Star Sign Says about You.
Subscribe if you like this story and want to receive our top stories!