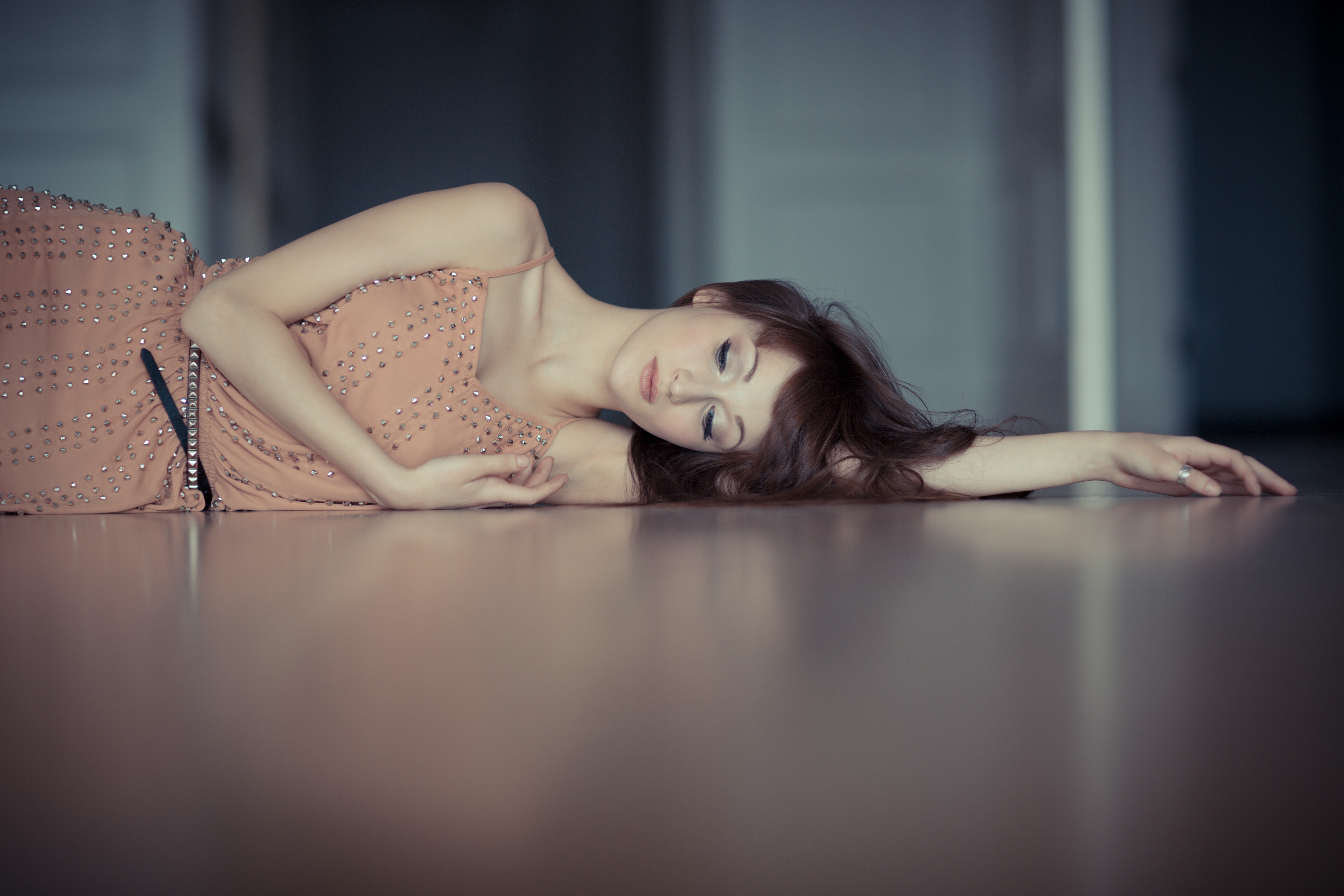 A woman lying on the floor. | Source: Unsplash
Cancer Clothes: The Star Sign with a Classic, Romantic and Chic Dressing Sense

Cancer women are perfectly put together, to the point where others are not only in awe of her, but some are slightly envious. 'When does she have the time?' they ask. 'How does she do it?' No one would ever guess that this immaculate woman spends most of her time in her pajamas.
Cancer's (June 21-July 22) style is romantic, nautical, elegant, luxurious, and sophisticated; in other words, they epitomize grace and minimalism.
The star sign tends to wear flowing clothes that are soft on the skin. They are mostly silver but have faint tones, sometimes complete with a slight shimmer. They will complete this with sprits of refreshing aquatic perfume, and when she walks into the room, it will feel like a summer breeze by the ocean side.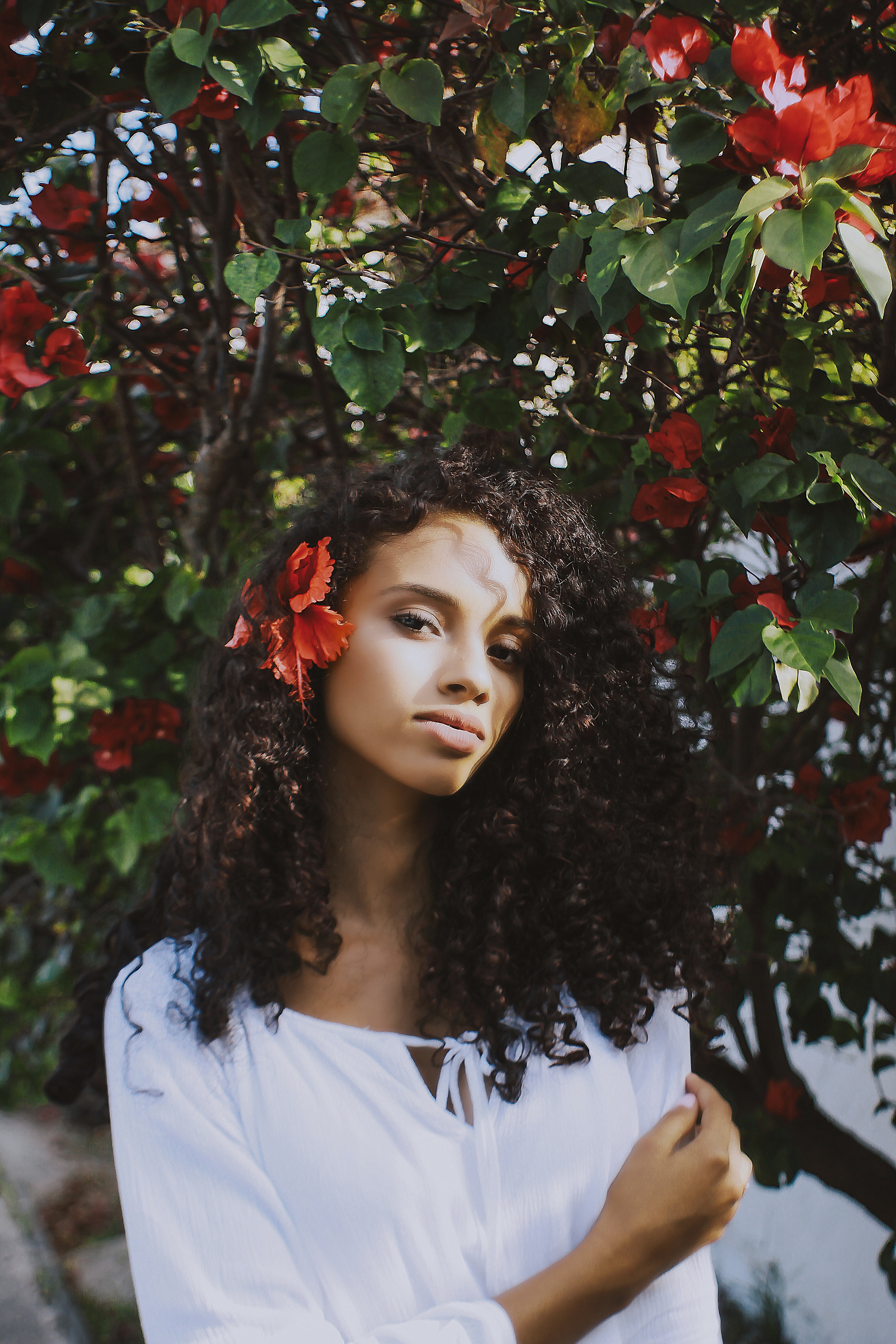 A woman. | Source: Unsplash
Elegant Shirts
In classic Cancer style, their shirts will usually be silk or satin and will not hug her figure but rather sweep along her body. They mainly cover her entire top and have straps, but she sometimes opts for elegant crop tops.
She will opt for beach shirts such as an off-the-shoulder cutoff if slightly more explorative.
Understated Pants
The Cancer woman's pants will likely be flowing toreadors, just over the knee. As with the rest of her clothes, she will move away from tight clothing for the most part. They could be white, off-pink, or beige paired with silver stilettos or dainty pumps.
Other than that, she may wear understated tight stirrup jeans that are off-white, but that is as far as she will go regarding figure-hugging pants; even tights make her slightly uncomfortable.
A Love for Dresses and Skirts
Dresses are a Cancer woman's go-to because she loves romantic and classical fashion. She will likely wear dresses when she goes out over pants and tops. These will probably be flowing dresses that include maxi, midi, classic summer, silk, nautical, and slip-style dresses, sometimes with a sweetheart neckline.
Her dresses may be puffy, filled with frills, or ruffled if she feels more romantic than usual. In some cases, the star sign might even include polka dots.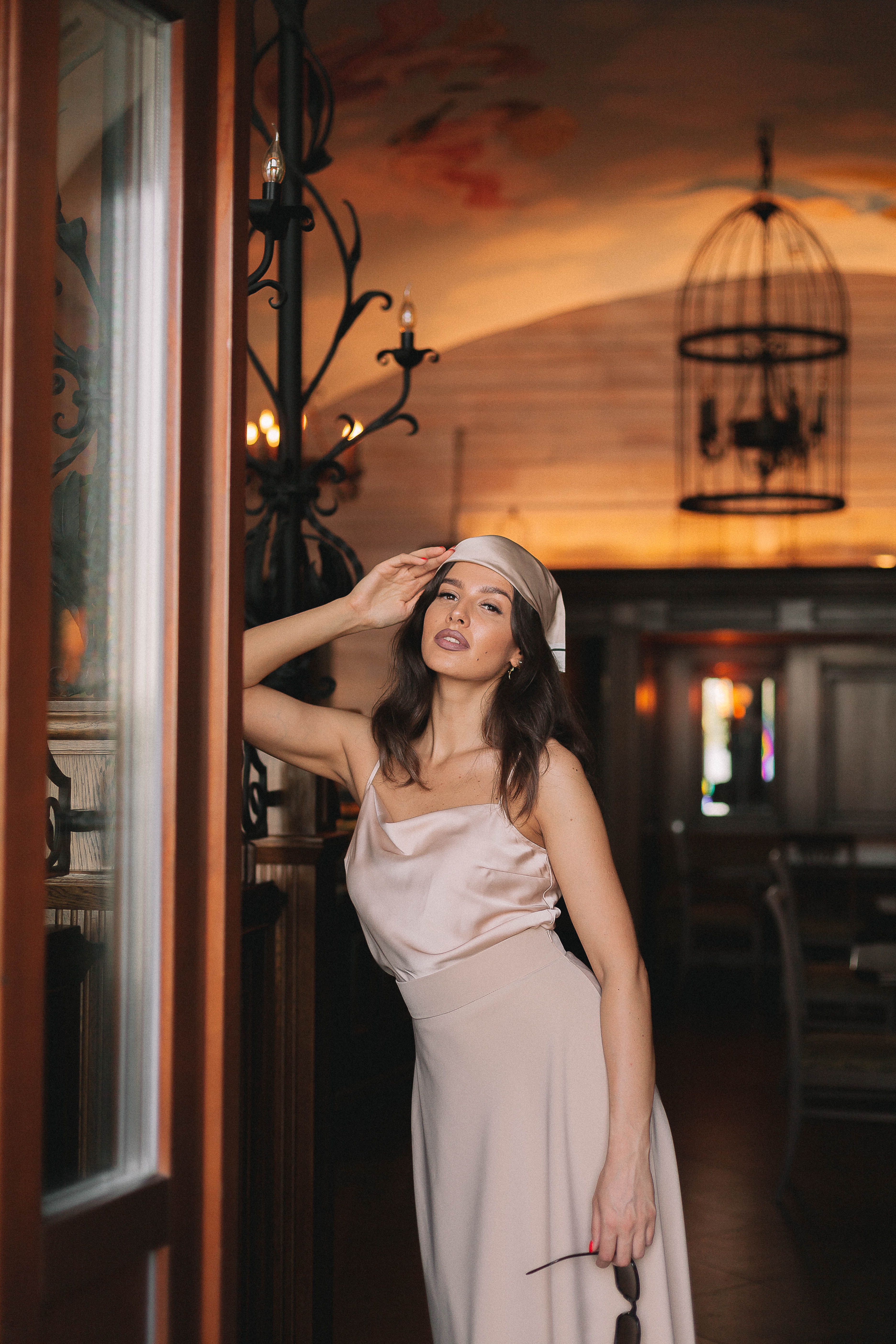 A woman. | Source: Pexels
Cancer may also opt to wear graceful full-body suits in neutral monochrome shades, although sometimes it will include polka dots or stripes.
Simple, Dainty Shoes
Cancer shoes are generally dainty and understated. She may opt for shimmering silver silhouettes, elegant pumps, or sometimes even ballet pumps with a tiny bow to go.
Her nautical side could emerge again as she takes to graceful beach shoes or sandals, perhaps with some moonstones attached, an unconscious nod to her ruling "planet."
Fine Taste in Accessories
Cancer women are obsessed with pearls, from earrings, necklaces, and bangles. Jumping into her love for classic vintage, she may also opt for silk hand gloves, traditional white polka dot scarves, heart sunglasses, and retro print headbands.
She may feel a bit nautical and buy beach-related accessories such as necklaces and long earrings made from sea shells. Moonstones, once again, will also be a go-to in her jewelry. Other than that, she may take a more elegant route and wear understated silver jewelry. It all depends on the occasion.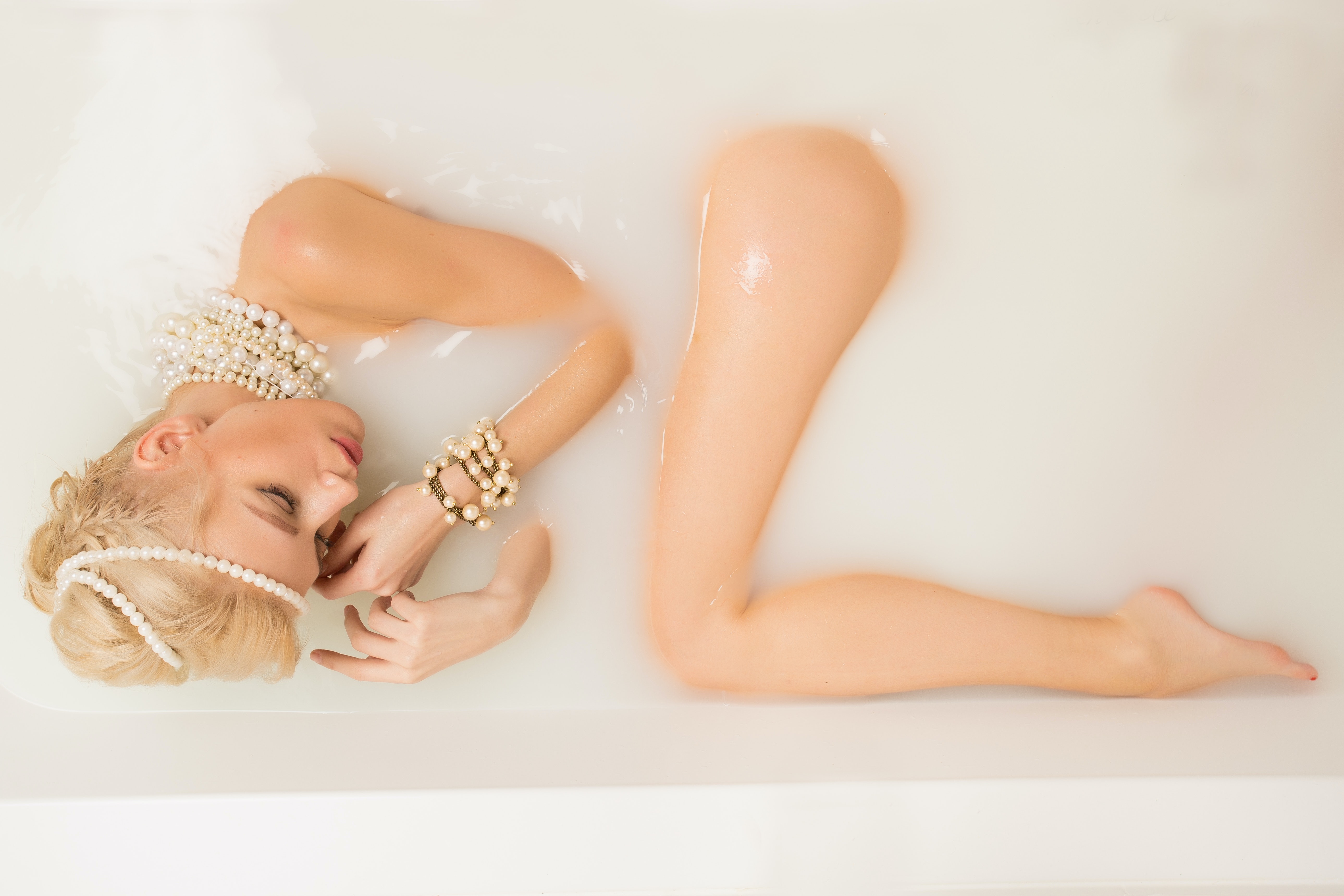 A woman in a milk bath wearing pearls. | Source: Unsplash
A Pajama Party
While Cancer looks immaculate and put together when she is out and about, the truth is she isn't out and about that much. In fact, this homebody tends to stay inside for the most part, where she wears pajamas.
These pajamas are generally silky and borderline lingerie-like. However, there are days when the Cancer woman just wants to be comfortable. All she wants is a onesie, so if you're reading this to find out what to get her for her birthday or Christmas, it's a onesie. Buy her a onesie.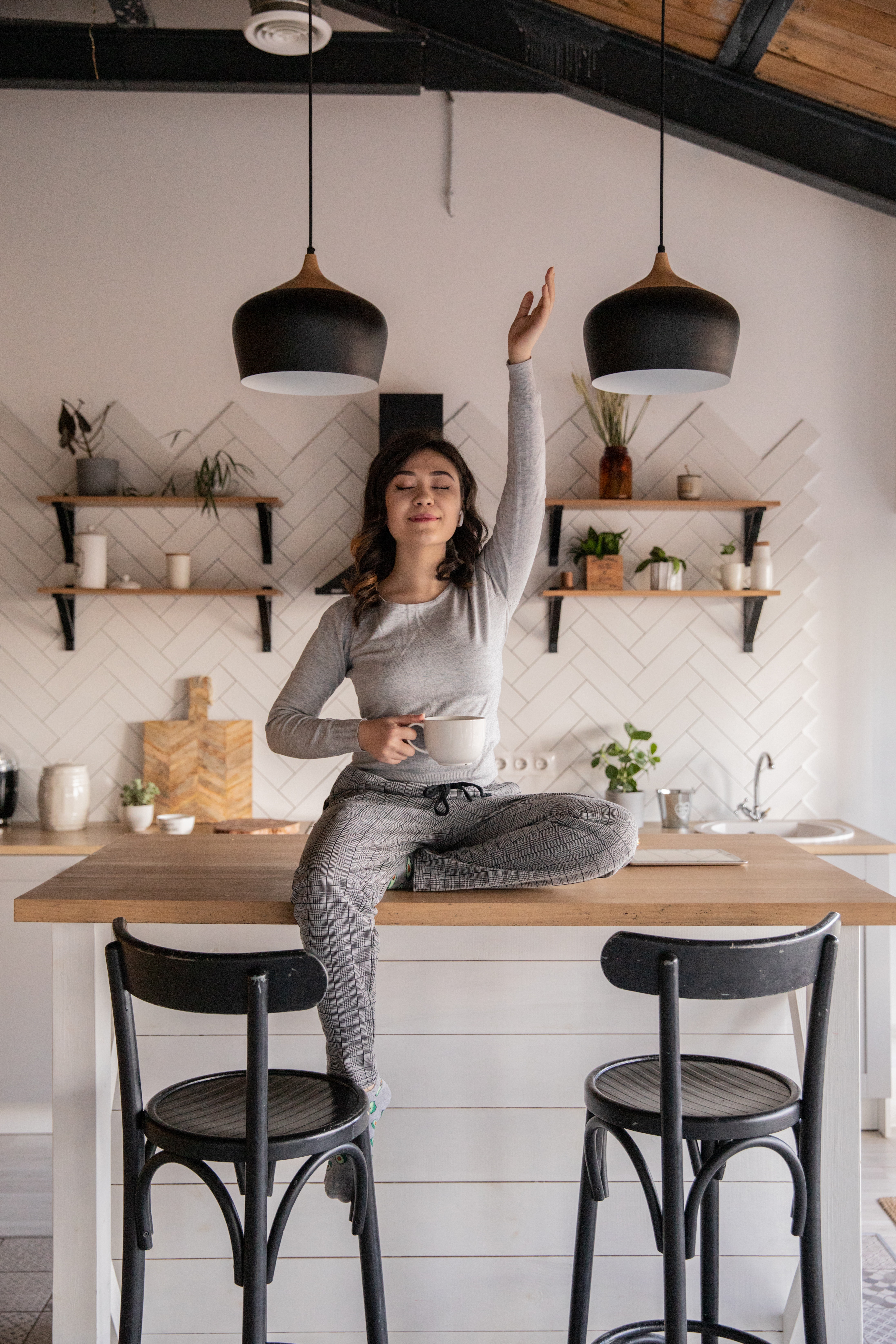 A woman in her pajamas. | Source: Unsplash
Cancer women are romantic, and their star sign is related to the sea, so the combination of classical, romantic, and nautical is perfect for this woman's personality.
That being said, we need to take her rising and moon sign into consideration. For example, if her moon sign is Scorpio, she may wear more black while keeping her general style, which could, for example, manifest as black flowing dresses. If her rising sign is Pisces, she may focus on beachwear over any other style she takes on.
That said, to find out more about Pisces' style, read: Pisces Style: A Combo of Soul, Soft, Sequins Plus a Splash of Mermaidcore.
Subscribe if you like this story and want to receive our top stories!