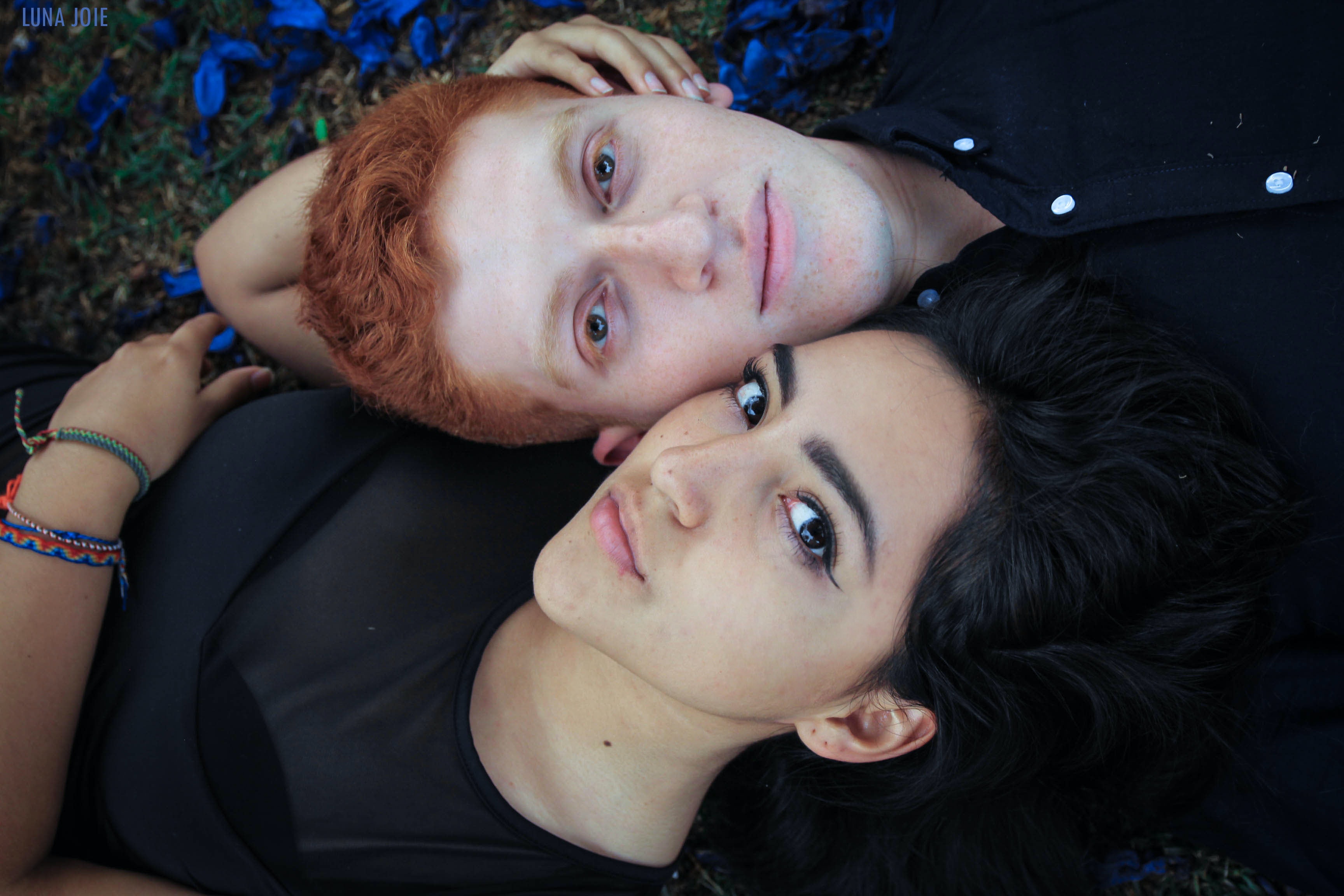 A couple. | Source: Pexels
Scorpio Woman and Aquarius Man: Embark on an Unconventional Love Odyssey

With significant differences and contrasting approaches to life, a Scorpio woman and an Aquarius man pairing is like mixing oil and water. But as we all know, sometimes the most unexpected combinations create the most intriguing connections.
Meet the Scorpio woman and the Aquarius man—an unlikely duo that challenges the laws of compatibility. From the get-go, it's clear that these two have a unique approach to life.
It may seem like an impossible match from the outside—a stormy Scorpio (October 24 – November 21) with her intense emotions and possessive tendencies and an airy Aquarius (January 20 – February 18) with his need for independence and detachment. It's a recipe for a wild ride where fireworks and turbulence coexist.
But here's the catch; beneath the surface lie hidden gems waiting to be discovered.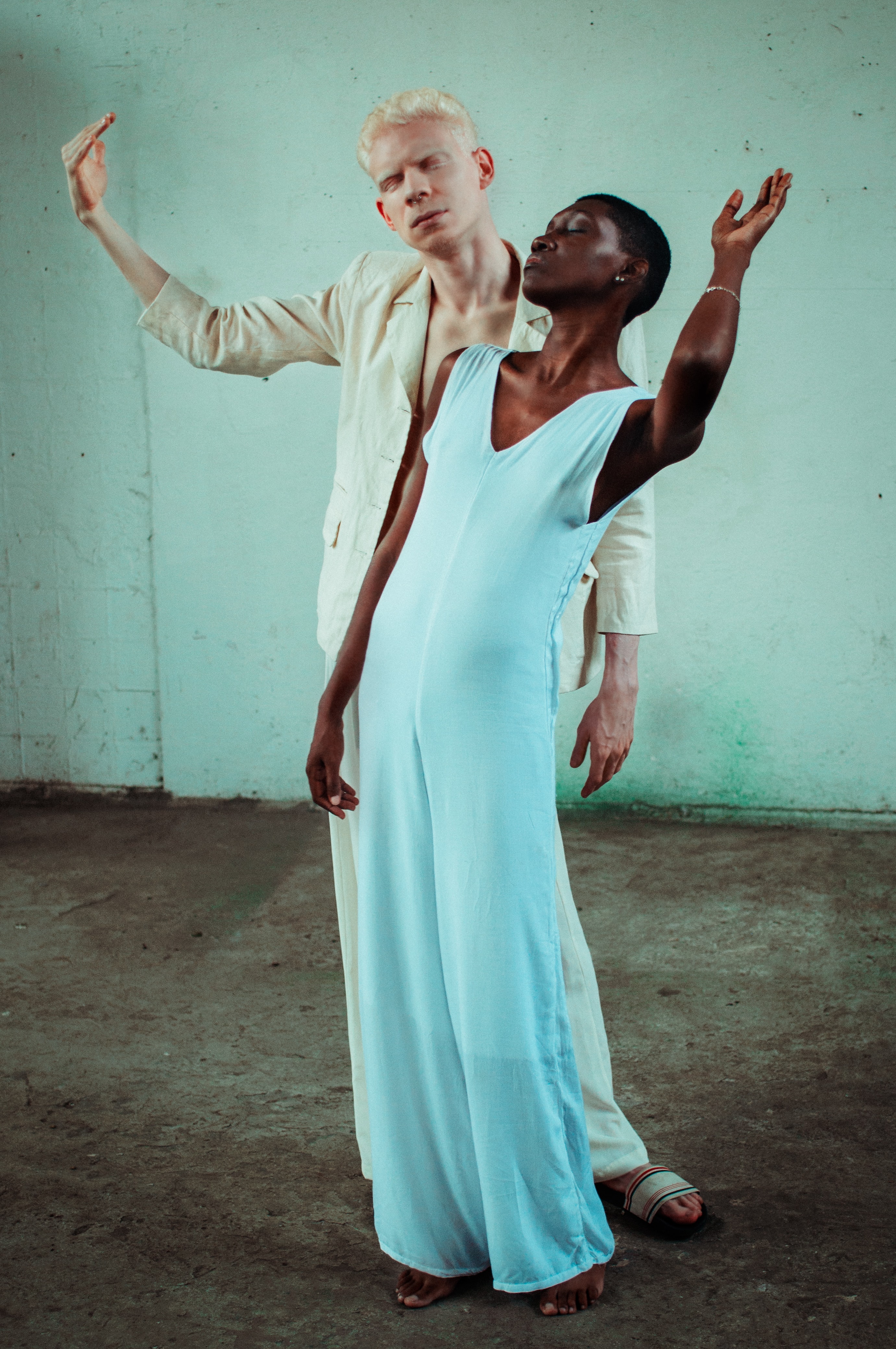 A couple dancing. | Source: Pexels
Freedom and Possession vs. Connection and Inner Security
Picture this: the Scorpio woman, a master of emotional volatility and jealousy, struggling to trust. And then the Aquarius man, a freedom-loving rebel who values independence above all else. It's a clash of epic proportions!
This clash can be both a blessing and a curse. If Scorpio and Aquarius are willing to put in the effort and dance to the beat of compromise, they might find themselves in a beautiful partnership. The Aquarius man needs to learn how to prioritize the relationship and give his Scorpio woman some much-needed attention. At the same time, she should loosen her grip and work on her inner green-eyed monster. It's both a journey of growth and self-discovery, and the destination can be pure relationship bliss.
Intellectual Compatibility
A brainstorming session between the practical Scorpio woman and the whimsical Aquarius man turns sparks flying. Their minds collide in a flurry of differing perspectives and wild ideas. These two enjoy nothing more than diving headfirst into each other's intellects and exploring the depths of their quirky minds. It's like a mental tango, a dance of ideas that keeps them on their toes.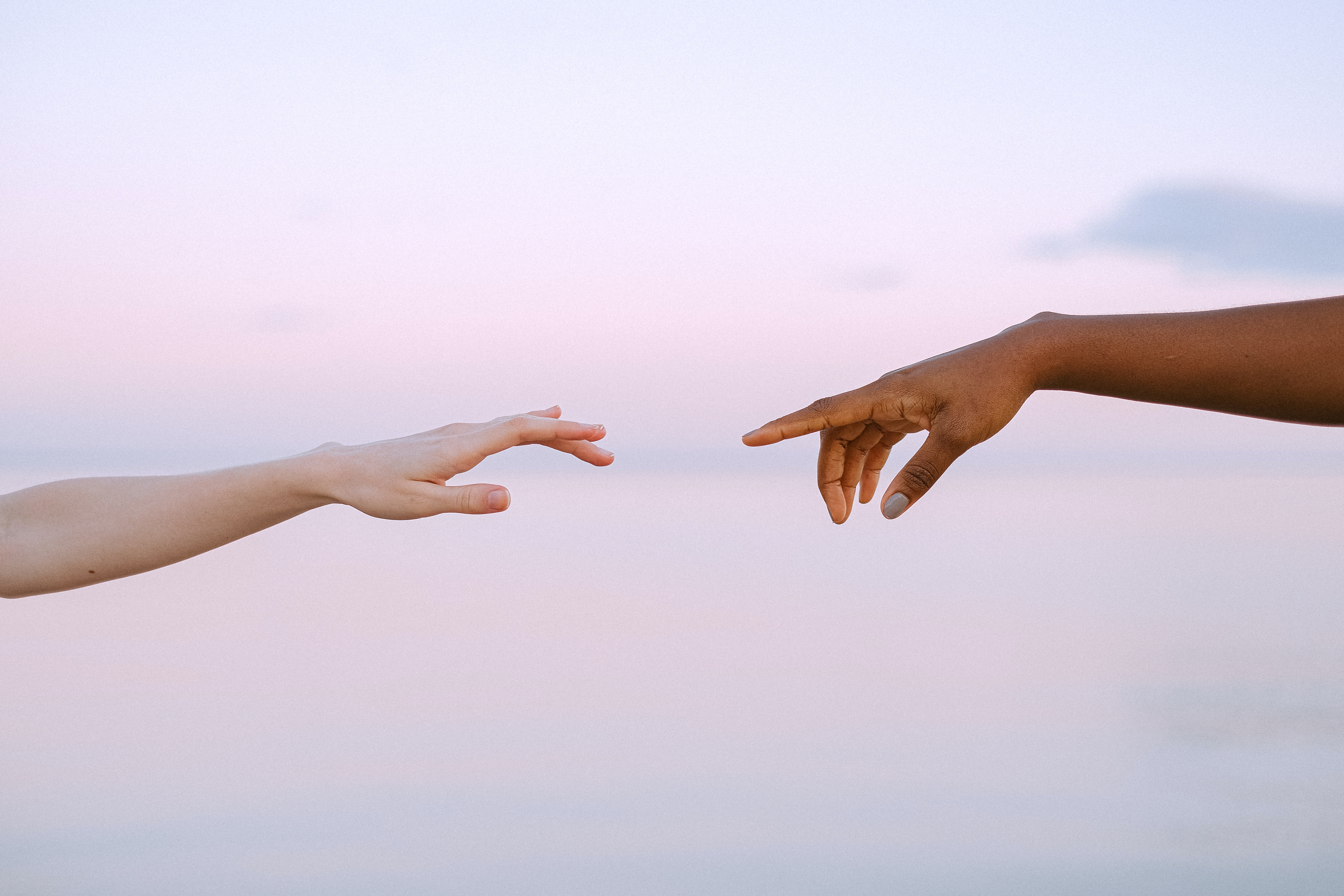 individuals reaching out to one another. | Source: Pexels
But let's not ignore the elephant in the room. Their divergent thinking styles can also lead to some serious head-scratching moments. Our Scorpio lady is all about practicality, focused on tangible results and real-world outcomes. Meanwhile, our Aquarius man floats in a world of abstract ideas, detached from the constraints of pragmatism. It's a battle of practical versus whimsical.
There is a secret ingredient—they can combine their mental forces and become a power couple! The Scorpio woman's practicality grounds the Aquarius man's flights of fancy, while his visionary mindset adds a touch of magic to her world. Together, they can bring those beautiful intellectual ideas down to earth and make their mark on the real world.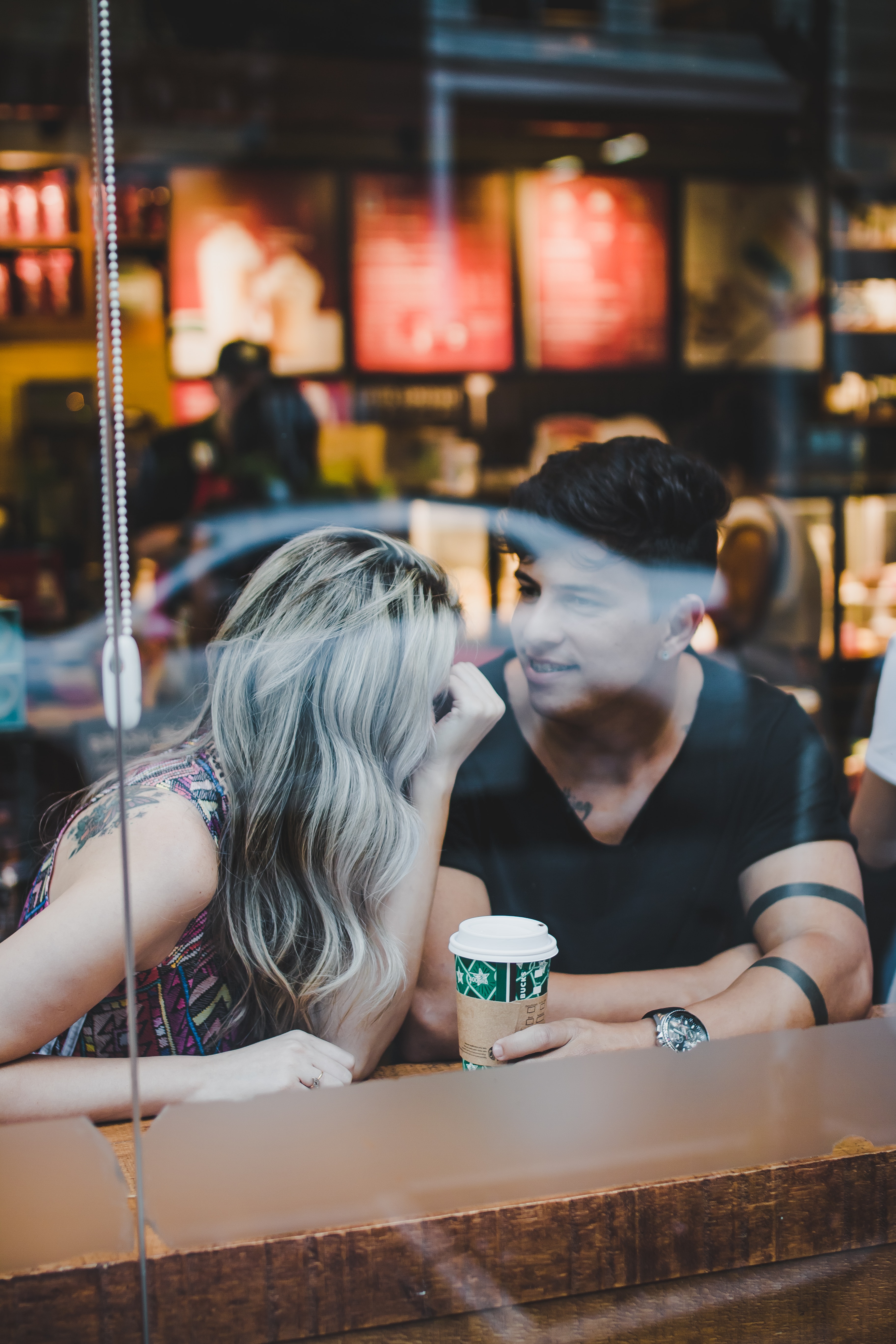 A couple talking in a coffee shop. | Source: Pexels
Passion vs. Detachment: Mystery Loves Company
Let's talk about the emotional rollercoaster these two find themselves on. The Aquarius man, with his unemotional and detached nature, may struggle to meet the deep emotional needs of our passionate Scorpio lady. It's like a cosmic mismatch, leaving them both frustrated and disconnected.
But where there's a will, there's a way! While they may miss the mark on emotional intimacy, these two peculiar souls find solace in their shared love for mystery and intrigue. Both are curious beings, always seeking the next enigma to unravel. And guess what? They've hit the jackpot! With each other, they have an endless supply of riddles and secrets to explore. It's a game of hide-and-seek, and they never grow tired of the chase.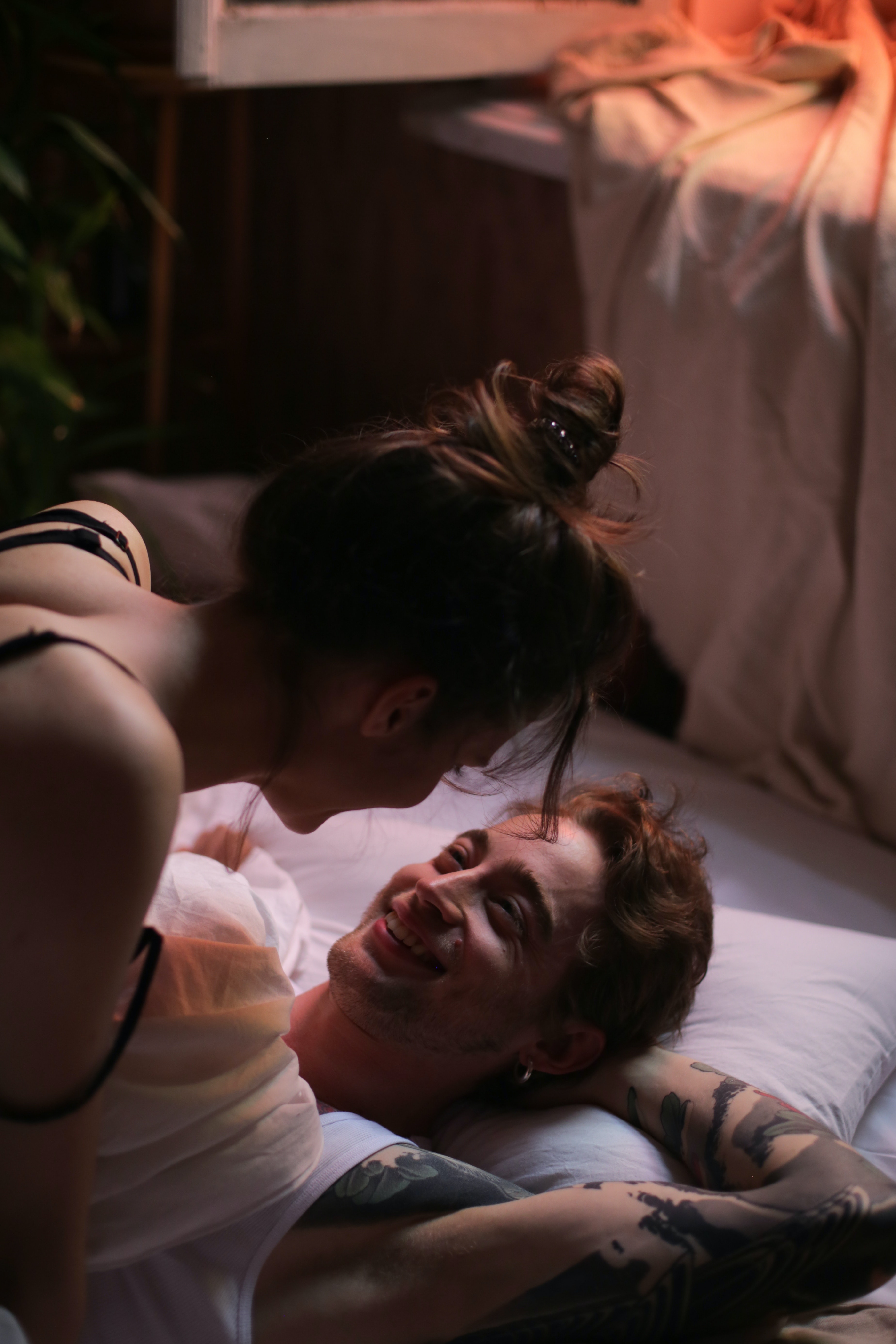 A couple smiling at one another. | Source: Pexels
The Scorpio woman and Aquarius man may seem like an odd match, but their quirks and differences can ignite a fire like no other. It's a wild ride of compromise, growth, and discovery. Embrace the chaos, celebrate the uniqueness, and hold on tight as these two dance to their own beat. They teach us that communication, patience, and a willingness to understand and grow together can lead to extraordinary love stories.
Ultimately, we are left with a profound realization—that the most captivating connections often arise from the most unlikely pairings.
Find out more about Scorpio's compatibility by reading: Scorpio Woman and Pisces Man: Navigating the Depths of Passion and Emotion
Subscribe if you like this story and want to receive our top stories!