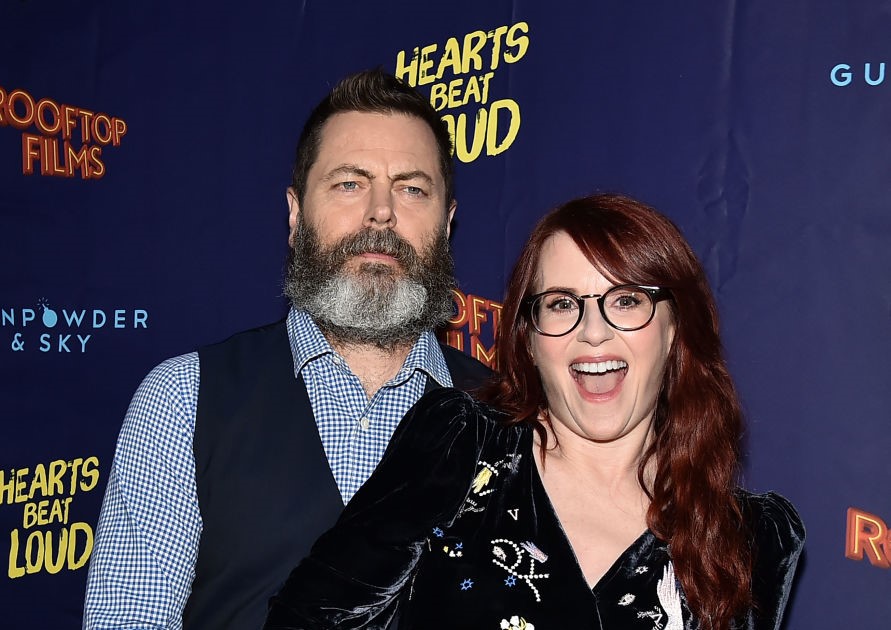 Nick Offerman and Megan Mullally attend the "Hearts Beat Loud" New York premiere at Pioneer Works on June 6, 2018, in New York City. | Source: Getty Images
Scorpio Woman and Cancer Man: No Mystery Why Love Flows Here

One can swipe right for days without finding true love, but a quick look at the stars can give insights invaluable to cultivating a long-lasting relationship.
As Water sings, the Scorpio woman and Cancer man are naturally compatible signs in regard to love and friendship. They share the same values of trust and security, which may lead to a deep commitment.
These Sun signs are represented by creatures deemed prickly, Scorpio by the scorpion and Cancer by a crab, and both can be moody at times—a quality they can understand in each other.
What Loved up a Scorpio Woman and Cancer Man Need to Know about Each Other
A Scorpio (October 23 to November 21) woman is the Zodiac's mysterious and enigmatic dark horse. The ruling planet of the Scorpio woman, women like Lorde, Gabrielle Union, and Aishwarya Ra, is the planet of war, Mars. Do not let her laid-back demeanor fool you.
Drama tends to follow around the Scorpian woman, notorious grudge holders for the smallest slight. But on the flip side, they will never forget every gesture of kindness and effort from others.
Her modern ruling planet, Pluto, is responsible for her compostable combination of spirituality and sexuality. This often makes her one of the most misunderstood signs.
The deep thinker does not shy away from darker topics and is drawn to the spooky and mystical. Those born under the sign of the scorpion might have an excellent capacity for kindness for those she loves and trusts.
In a work situation, she is a powerful ally to cultivate. She is ambitious and goes after what she wants in work and play. She is drawn to one-on-one conversations and is often a loner. To truly get to know her, best engage her in a quiet setting.
To snag a Cancer (June 21 to July 22) man, ask him out on a Monday, according to Cosmopolitan's senior astrology editor Erika W. Smith. Sensitive men like Jaden Smith, Nick Offerman, and Daniel Radcliffe are born under this sign.
Represented by the crab, this man is nurturing, intuitive, sweet, needy, and somewhat stuck in their ways. Date night for this homebody is likelier to be Netflix and chill… and maybe a dip in their hot tub than rollerblading on a busy boardwalk and beers at a biker bar.
In a contentious situation, they gear towards being passive-aggressive. For some, this is a small price for the free-fall of attention he will bestow on the one he is committed to.
His sentimental nature is reflected in his home, filled with carefully chosen items. It is not just his romantic heart that keeps his lovers satisfied; details like his cozy linen and heavenly mattress score major brownie points. Expect his walls to be lined with a photographic history of his life and family.
Though you might know precisely how many siblings he has from his framed vacation snaps, he is more secretive about some of his life.
Making a swift sideways crawl into a crab man's heart is not that hard; just be good to his friends and family. He also responds best to those who can be vulnerable with them, which he will reciprocate.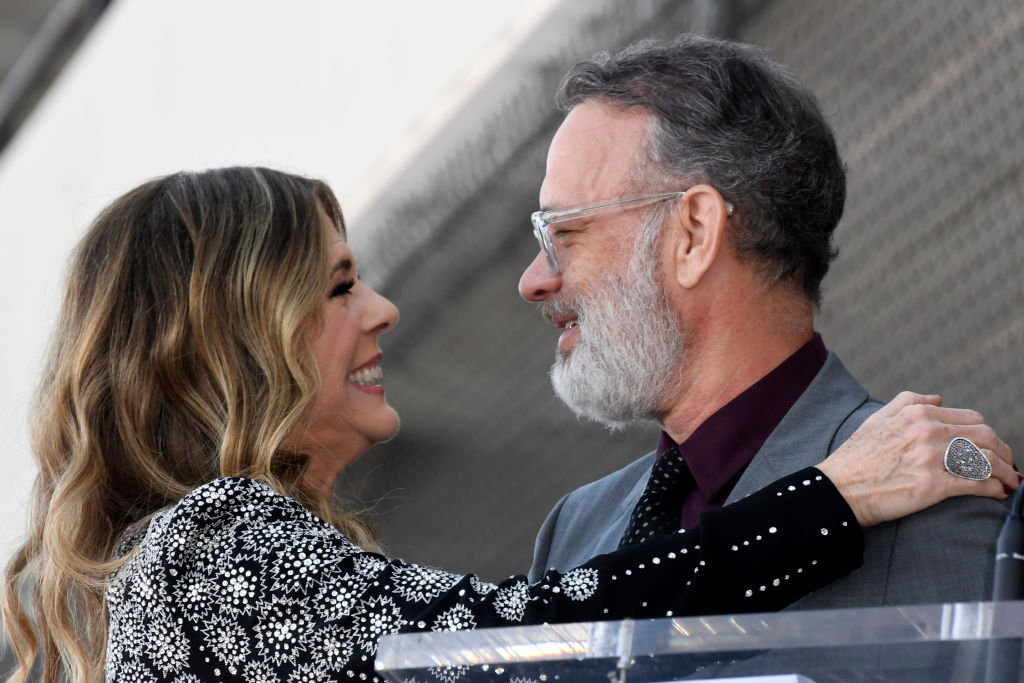 Rita Wilson and Tom Hanks embrace as Wilson is honored with a star on the Hollywood Walk of Fame on March 29, 2019 in Hollywood, California. | Source: Getty Images
The Famous Cancer Men Who Fell Into the Mysterious Depths of a Scorpio Women
The prom king and queen of Hollywood, Tom Hanks, a Cancer, and his scorpion second wife, Rita Wilson, are prime examples of this paring.
They first met on the "Bosom Buddies" set in 1981 but only became a public couple in 1986 after Hanks separated from his first wife.
On paper Scorpio Megan Mullally and a Cancer man 12 years her junior, Nick Offerman, do not make a lot of sense, but they have made it work since 2001, a year after they met during a play. They have collaborated on screen and co-wrote a book.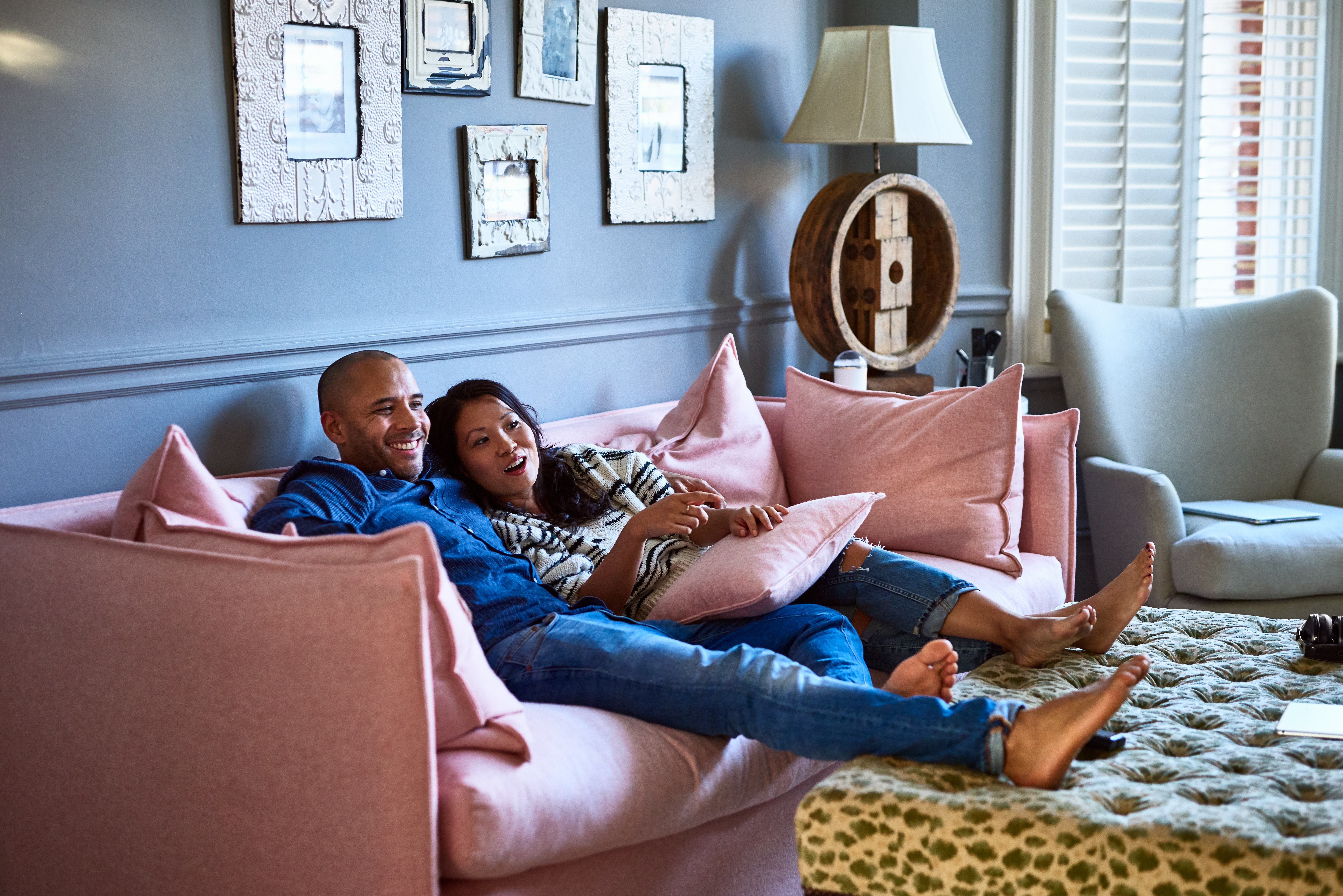 A couple relaxing at homw. | Source: Getty Images
Scorpio and Cancer: Is It Worth It?
These signs have compatible qualities that might scare off others but will endure each other. The emotional Cancer will be able to break through the tough exterior of the Scorpio woman, and his clinginess will not deter her.
Between the sheets, the Scorpio woman and Cancer man make for a fun time due to the sexual nature of the former and the romantic instincts of the latter.
With their penchant for privacy, one would not know if the scorpion is dating more than one person unless they want you to. That said, they are loyal when committing to a monogamous relationship. This can make it hard on the clingy crab that does not fare well with confrontation.
A Scorpio woman might also want to pursue a connection with an Aquarius man if she is keen to embark on an unconventional love odyssey.
Subscribe if you like this story and want to receive our top stories!