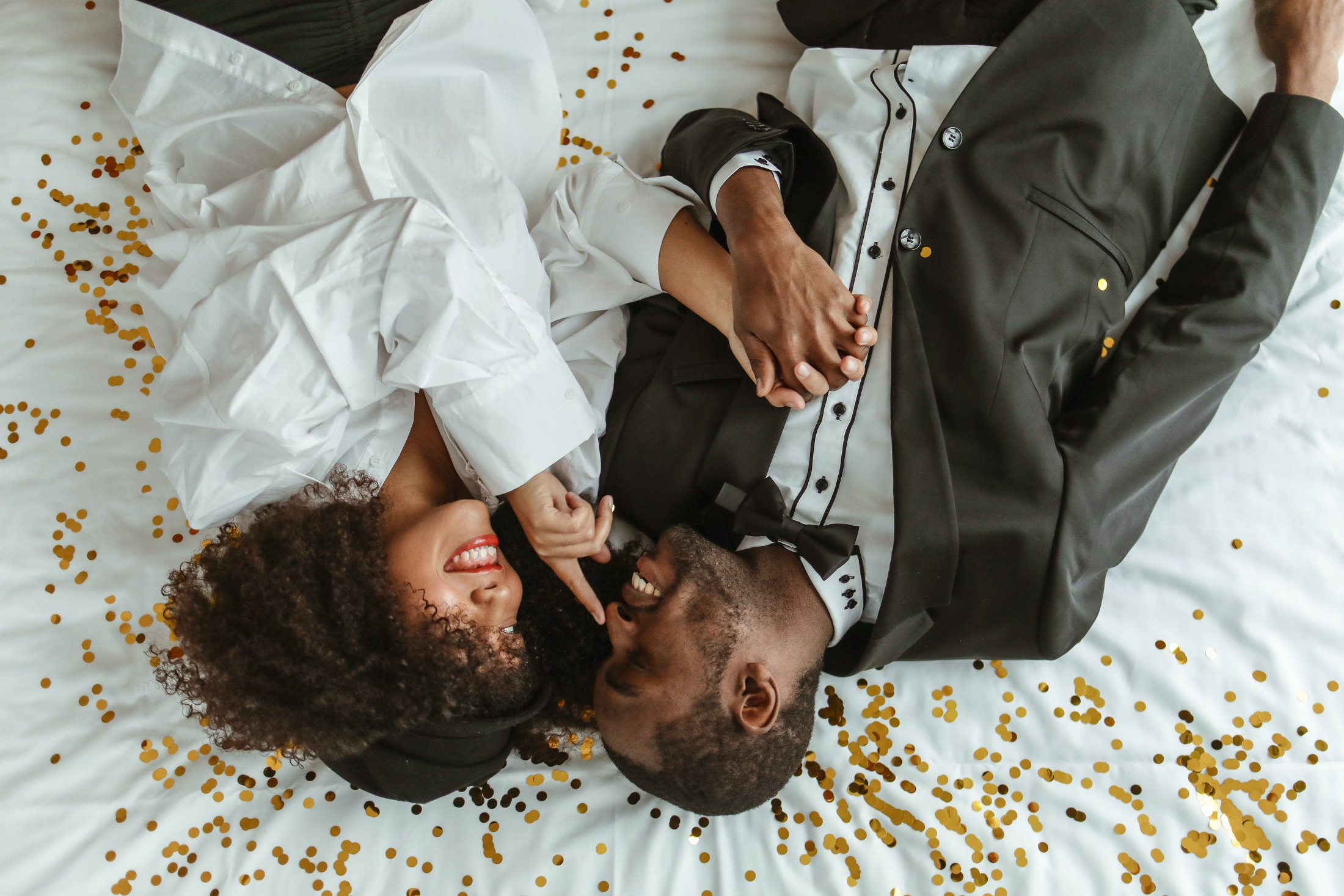 A couple lying on a bed. | Source: Pexels
Taurus Woman and Taurus Man: A Fine Line between Deep Love and Stubbornness

Loving, loyal, and with a taste for the fine things in life, the Taurus woman and Taurus man will be ecstatic to find out they finally found someone to enjoy their lifestyle with. The only snag is the infamous stubbornness that all Taurus have, and if we have two at one time, who knows what could happen?
The Taurus woman and Taurus man will likely have a loving, sensual, and stable relationship. Venus rules their shared star sign and is the planet of finances and love, two areas where the Taurus (April 20 - May 20) woman and man will indulge.
However, being too similar can have cons, such as the two's shared need to remain in a comfort zone and their stubborn natures.
A man handing a red rose to a woman. | Source: Pexels
Money and Luxury
These two determined bulls will do what they can to build wealth to live the luxurious, sensual, and stable life they always wanted. The Taurus woman may sometimes splurge when her materialistic demeanor gets the better of her. But generally, her sensible partner will be able to reason with her.
These two enjoy the good things in life, such as delicious food, ethereal music, or bathing in the warm sun on a yacht. Their sensual and materially-driven natures mean their two love languages are gift-giving and physical touch. Regarding physical touch, these two will enjoy intimate and sensual experiences in bed but will avoid experimentation—although there will be no desire for this.
Loving and Loyal
Taurus are incredibly loving and loyal individuals. Because they deeply understand one another, their naturally deep connection will intensify their already intense draw to love.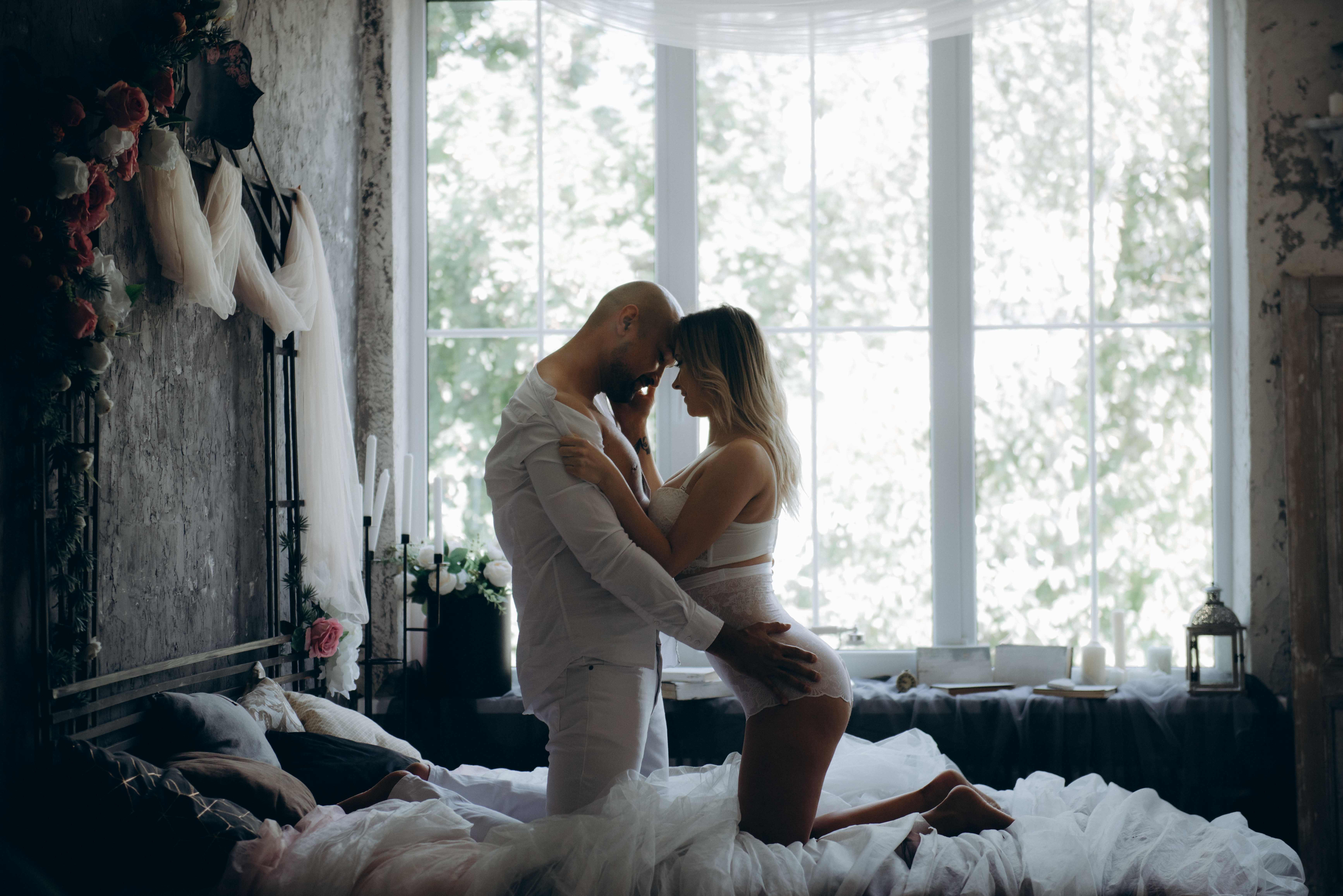 A couple kneeling on a bed. | Source: Pexels
These two are devoted individuals who will sustain a relationship practically and sensibly. They are always ready to put aside their needs for their partner. Their loving nature means they are also natural romantics, and date nights will be filled with delicious food, perfect music, and illuminating candles. A slow romantic dance in the living room may follow the dinner.
Sensible and Stable
While they are romantic and enjoy the luxuries of life, they do not let their desires overtake them and allow them to become unaware of reality. You are not likely to see a Taurus take a massive romantic risk and travel cross country to win back his love. Just as much as you are unlikely to see a female Taurus, even if she is more relaxed with money, spend a hoard of cash on a luxurious asset.
This reasonable outlook helps them approach their relationship realistically and see through their heart-shaped glasses when need be. This dependable couple can always rely on each other for stability, security, and a reasonable ear.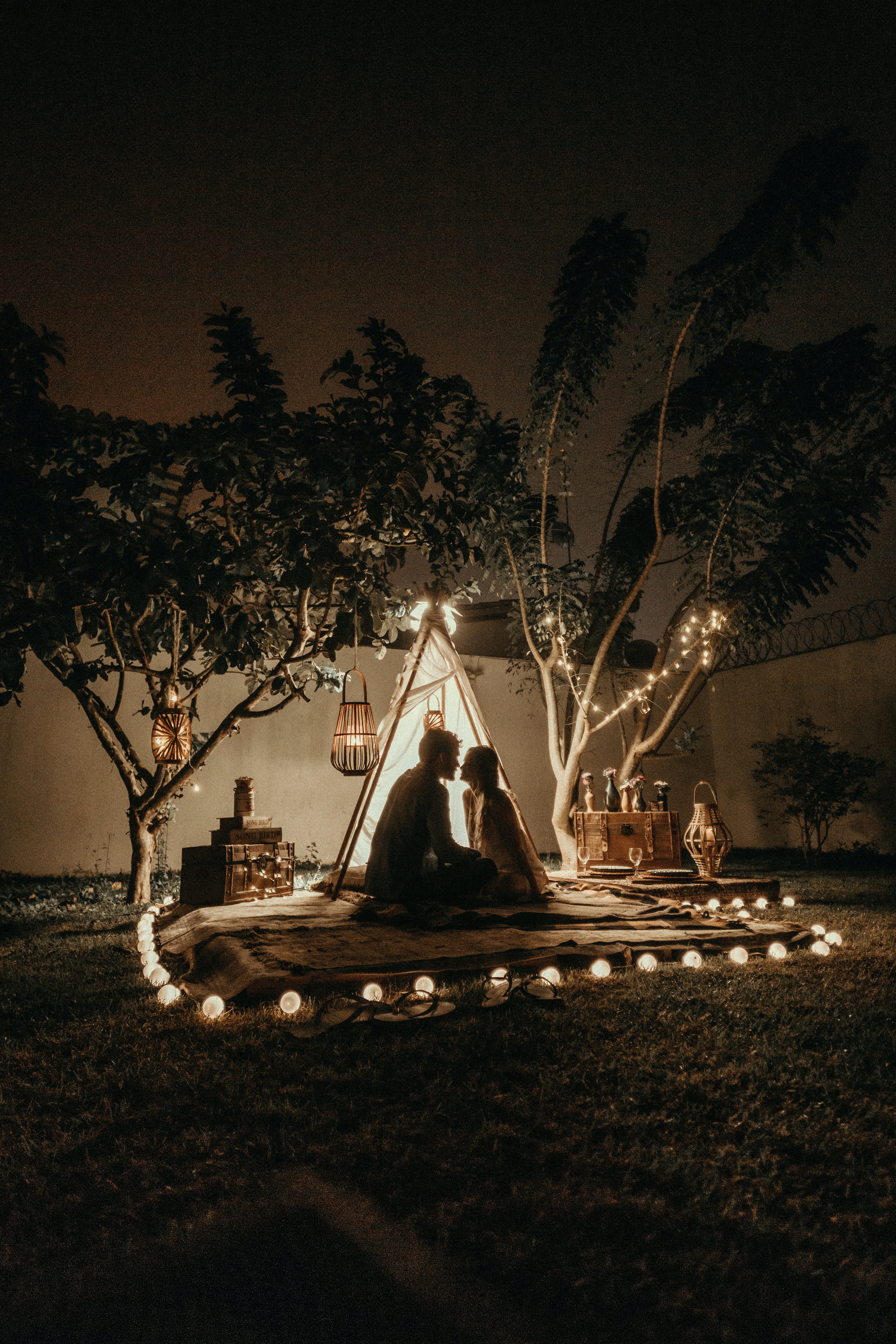 A couple having a romantic evening. | Source: Unsplash
Laziness and a Lack of Variety
The Taurus male and female love their luxury and comfort, meaning they will spend much of their free time in bed watching series while eating fast food. They do not enjoy leaving the room, exercising, or doing anything that may disturb their warm cacoon.
While there is nothing inherently wrong with enjoying these pleasures, an excess may cause them not only to have health issues but also to miss out on the world's variety of experiences.
In general, due to their conservative leanings, they may struggle to listen or talk about ideas that divulge from their own, leaving them closed to even more new experiences.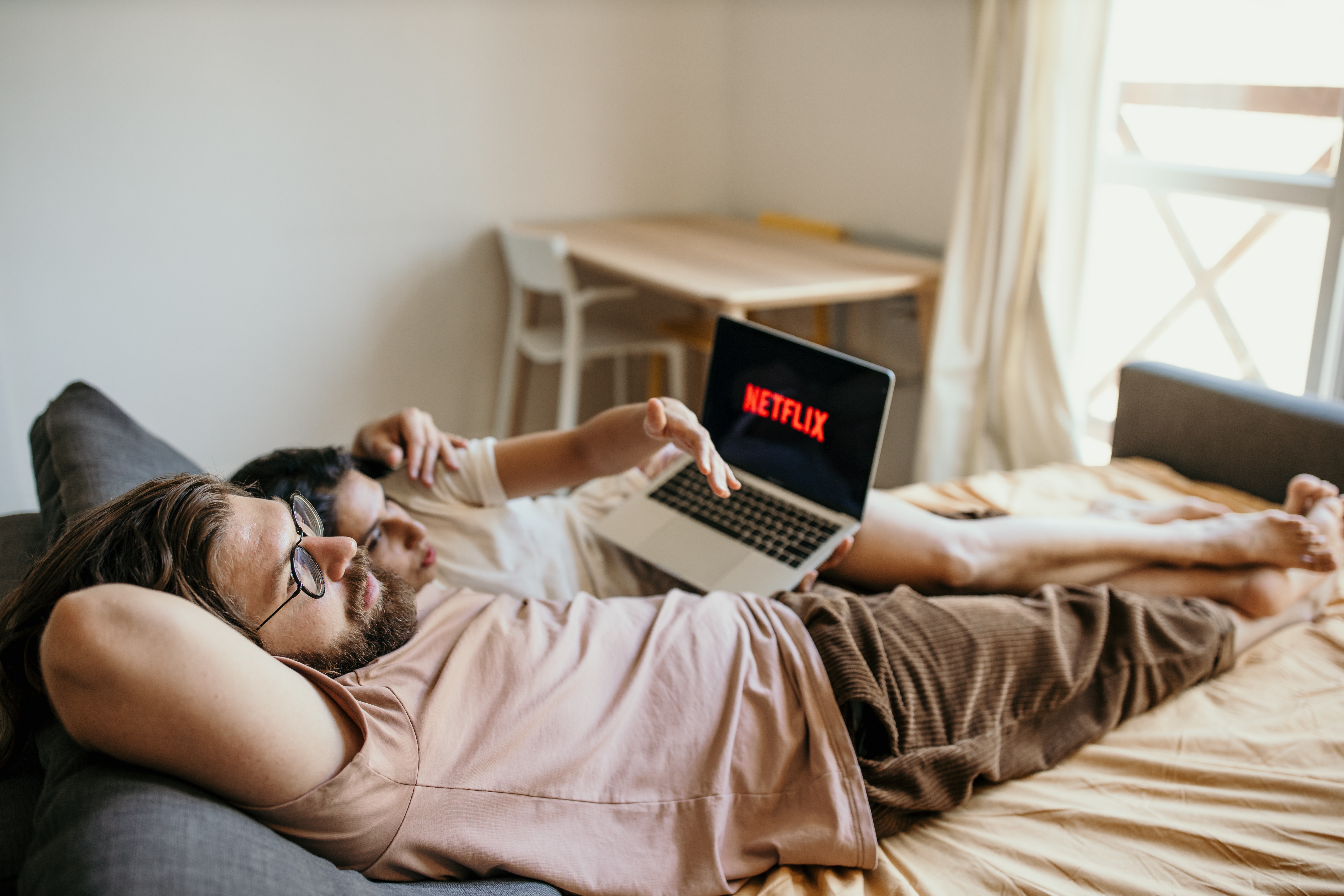 A couple watching Netflix. | Source: Pexels
This can stunt their growth and leave them both in a shared rut that they need to help each other climb out of to live a well-rounded life. Their fear of change and the unknown may leave them anxious. Still, with their shared determination, they can walk into the outside world together, where they will, to their surprise, find sensuous activities patiently waiting for their enjoyment.
Butting Heads
If there's anything this star sign is known for, it's their stubbornness. Although they are unlikely to have much conflict, when they do, it can lead to an unbelievably long stand-off. Both will refuse to apologize, and there may even be extended periods of silent treatment between them.
The pair must devise a solution or strategy to deal with this, as it can ruin their beautiful relationship. Both bulls should tap into their profound ability to love and their sensible nature to move to compromise, apologize, and move on.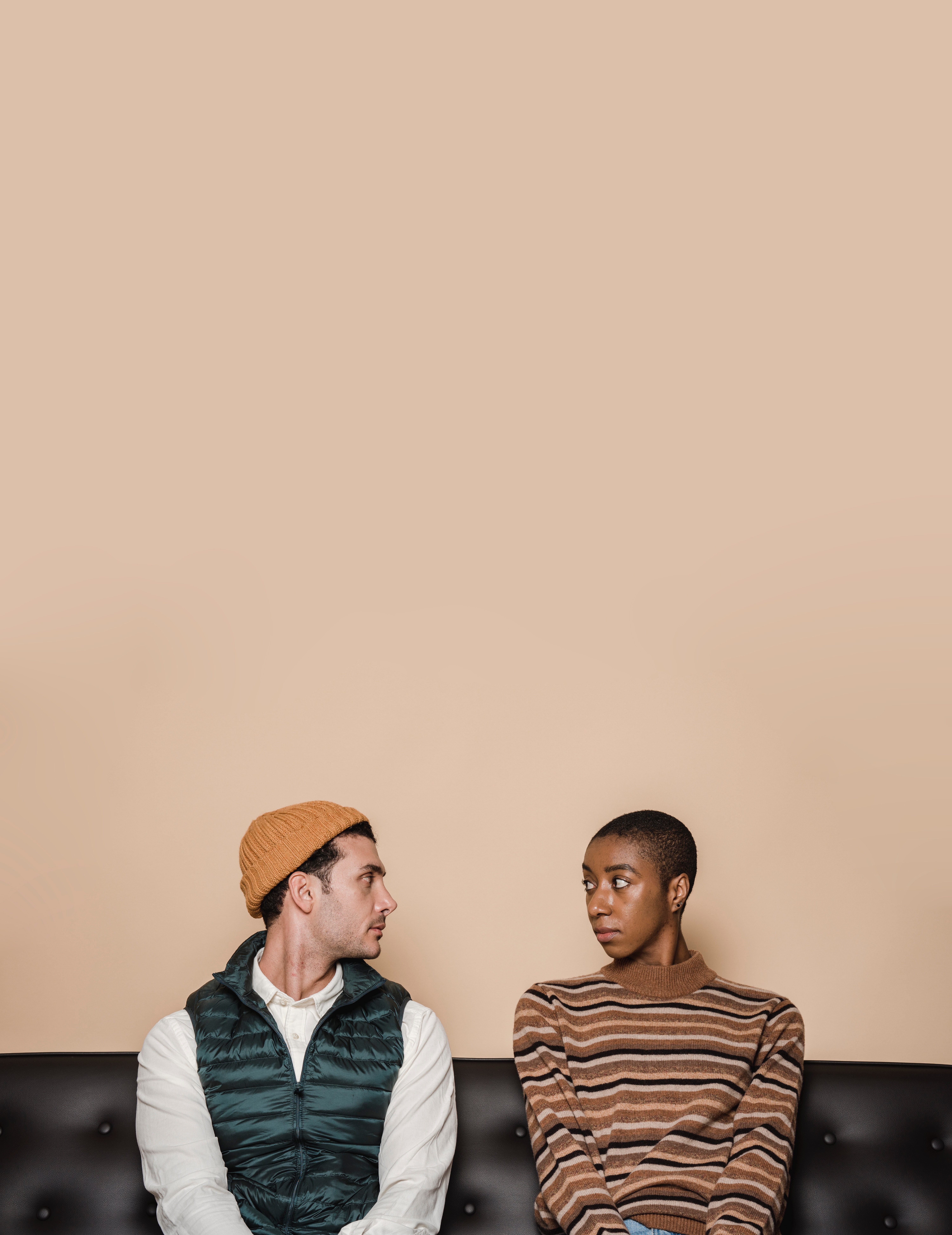 A couple in silent conflict. | Source: Pexels
No one said love is easy, but this duo makes it look like a breeze. Their romantic, financial, and sex life is all in order. So what if they are primarily conservative and over-indulge a little? These bulls don't mind; they will place their feet firmly on the stand together and defend their way of love and life as the perfect way for them, and who are we to argue with a stubborn bull?
Sadly, these bulls may be unable to work past their hard-headed nature if they have not done any work on themselves. Find out more about this by reading: Taurus Red Flags: Seven Helpful Signs for Spotting an Unhealthy Bull.
Subscribe if you like this story and want to receive our top stories!