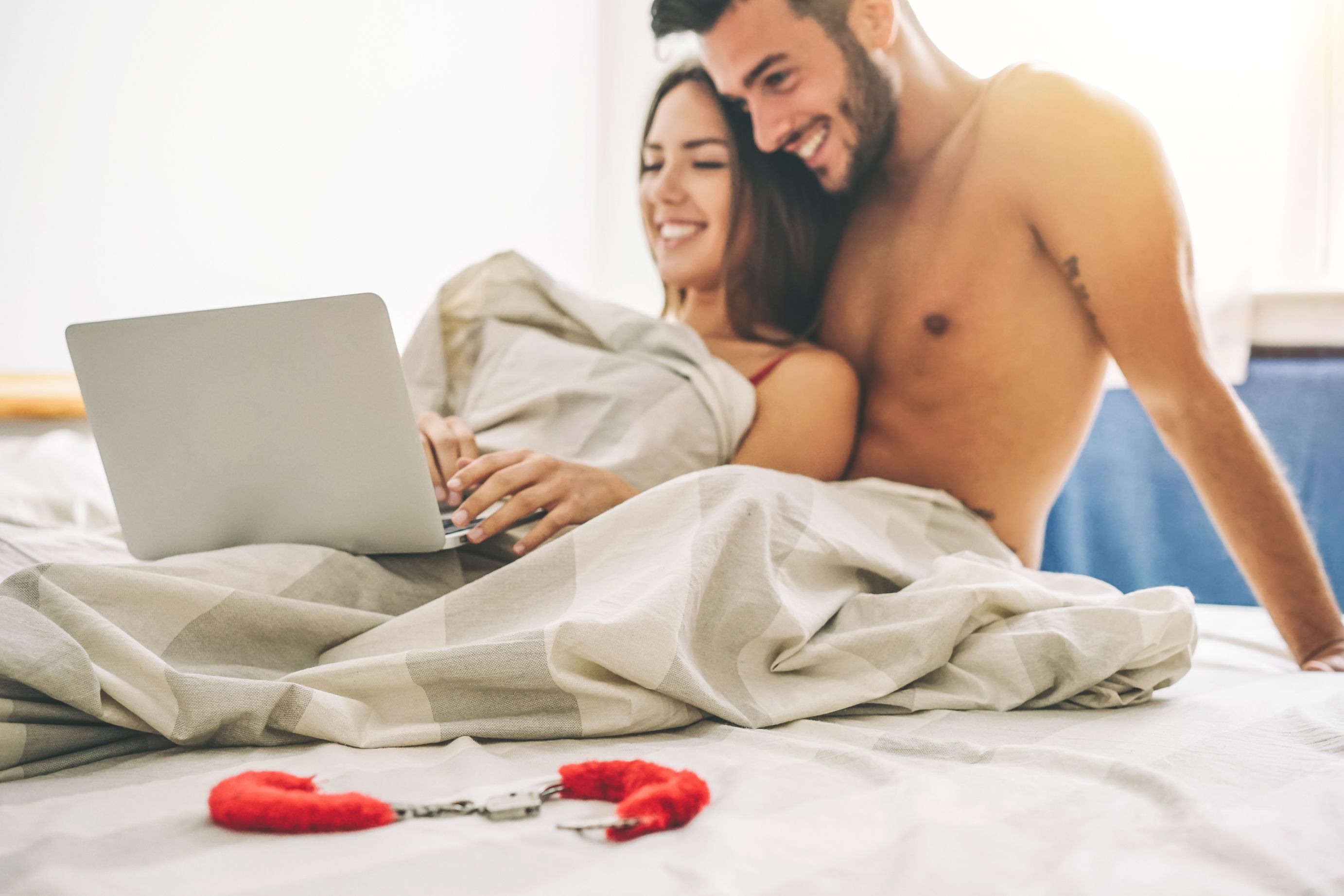 A man and woman in bed. | Source: Shutterstock
Leo Woman and Cancer Man: Opposing Personalities with a Strong Passion for Romance

A Cancer man and a Leo woman naturally have opposing characteristics and traits, which can lead to arguments. However, their romantic personalities make them compatible in the dating scene.
There is no such thing as a perfect relationship, but there is no denying that some couples are more compatible than others. The harmonious combination of two personalities coupled with strong attraction weaves a fabric of strong lifelong bonds.
Over the years, cosmic forces are believed to play a part in compatibility. Some star signs naturally curate a bond that is seamlessly resilient in facing life's challenges. Unfortunately, Cancer and Leo signs are not among them.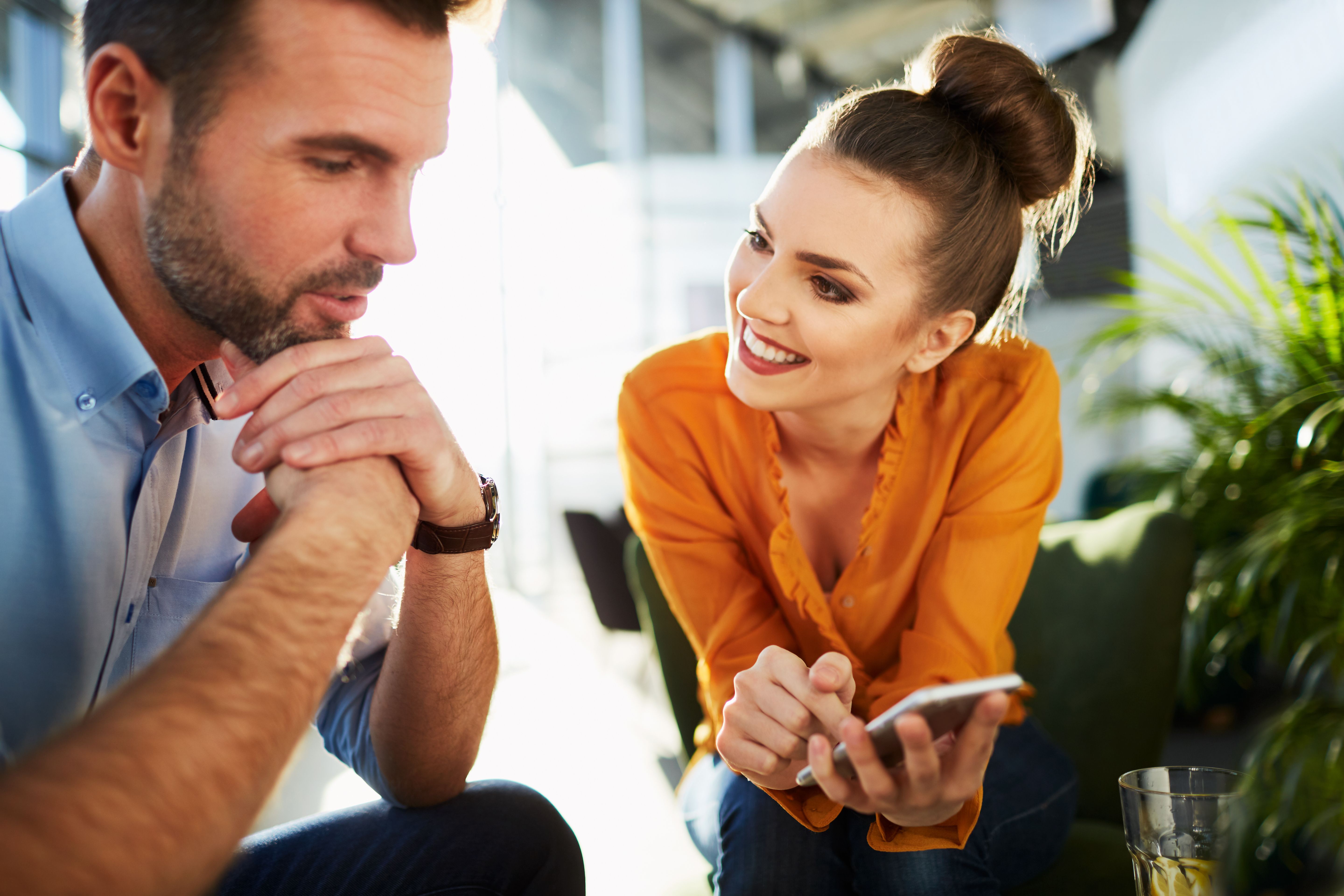 A woman shows a man something on her phone. | Source: Shutterstock
While the interplay between a Cancer man and a Leo woman has the makings of a great relationship, the two signs embody contrasting traits, making them quite the opposite pair.
Ruled by the moon, Cancer signs are sensitive, introverted, and emotional. Meanwhile, Leos are governed by the sun and exhibit a fiery, extroverted, and zealous personality. While the dynamic between a Cancer man and a Leo woman may seem unlikely to work, both have a penchant for romanticism.
A Cancer Man and Leo Woman's Romantic Compatibility
Although a Cancer Man and a Leo Woman have opposing personalities, both love deeply and truly. Both signs are warm and kindhearted and approach relationships similarly. Their slow and measured pace in relationships allows their bond to unfold organically.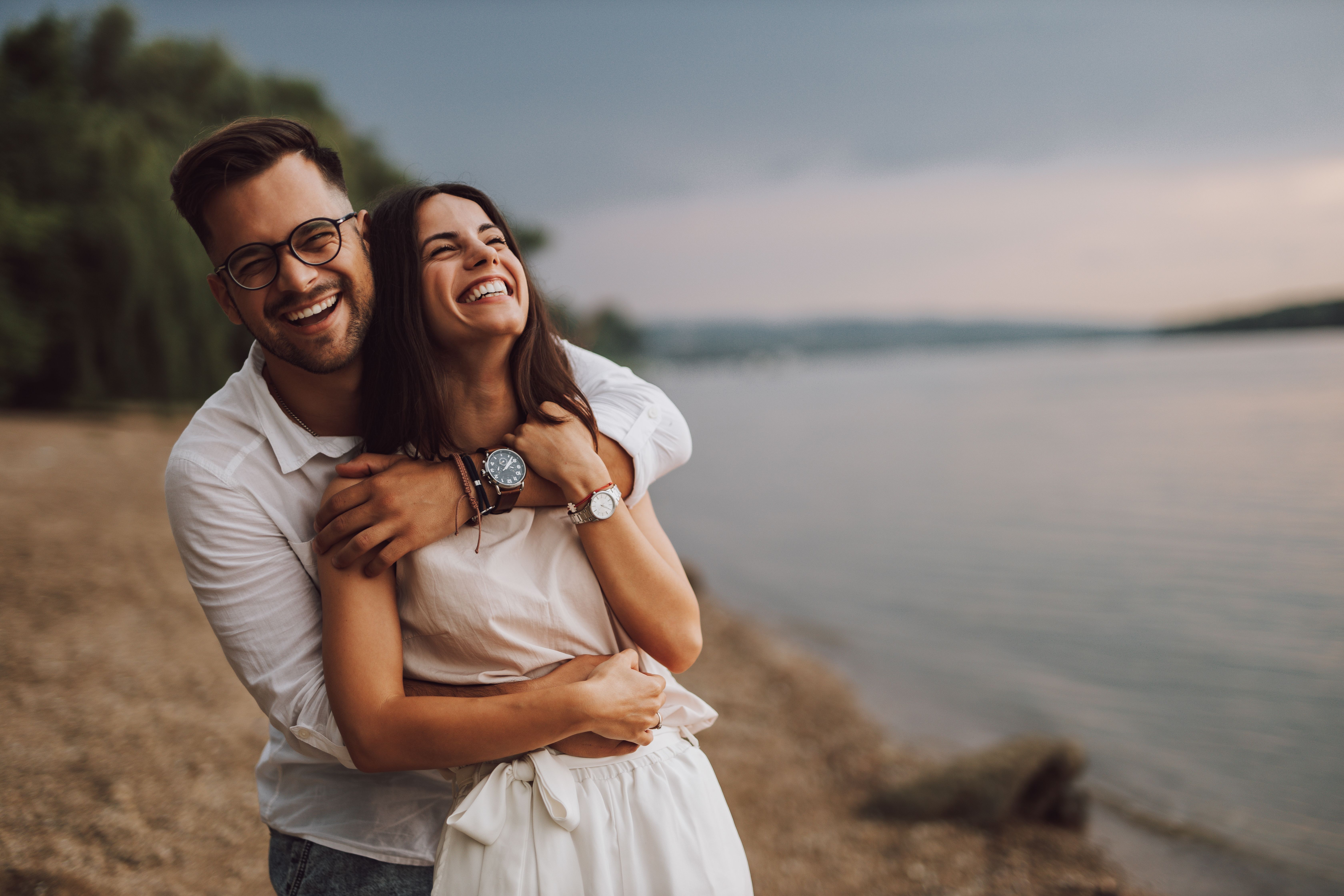 A man and a woman hugging by the beach. | Source: Getty Images
Their characteristics also play a role in their compatibility. Leos, who tend to grapple with revealing their soft side, are balanced by intuitive and emotional Cancers. Their rapport fosters an environment for mutual learning and understanding.
Interestingly, the two zodiac signs comfortably express their thoughts and feelings, and when emotions become complicated, they work together to find solutions. A Cancer man and a Leo woman typically focus on building strong emotional connections. They also value having trust and loyalty in their relationship.
While a Cancer man is sensual, a Leo woman is passionate. Both signs put importance on intimacy and highlight their lobe in the bedroom. They see intimacy as more than just pleasure but a way to connect emotionally.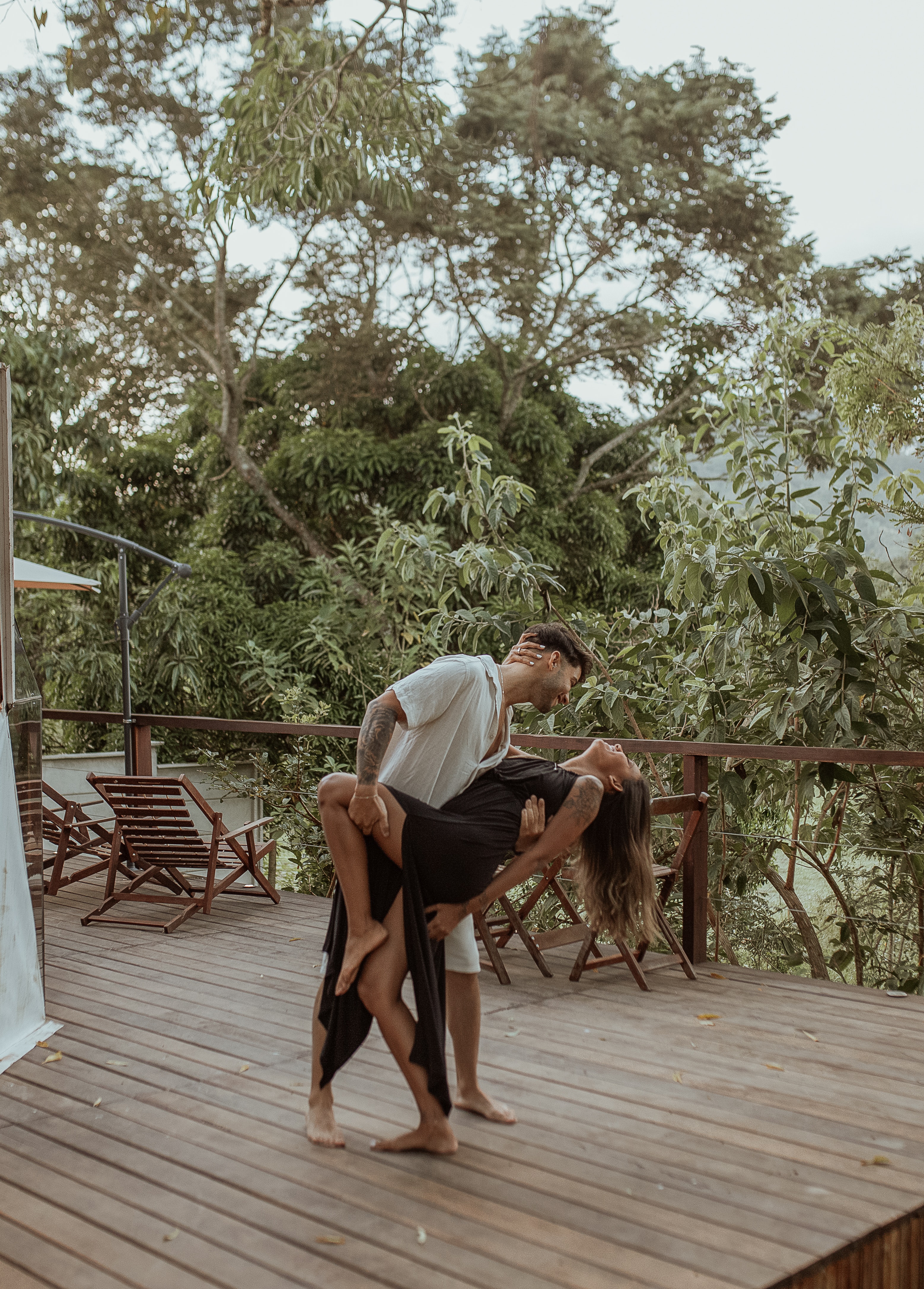 A couple dancing. | Pexels
Their Level of Understanding
Unlike their romantic life, a Cancer man and a Leo woman's level of understanding requires more effort. Both partners must work together, be patient, and support each other in various ways for the relationship to work.
Cancers are born leaders with qualities such as determination and firmness, which a Leo may not appreciate. However, a Leo woman should also understand that a Cancer man is sensitive and caring, only wanting to lead the relationship in good faith.
Meanwhile, a Cancer man would enjoy the same passion a Leo has for adventure and travel. Her direct and upfront personality will also captivate him, making communication better.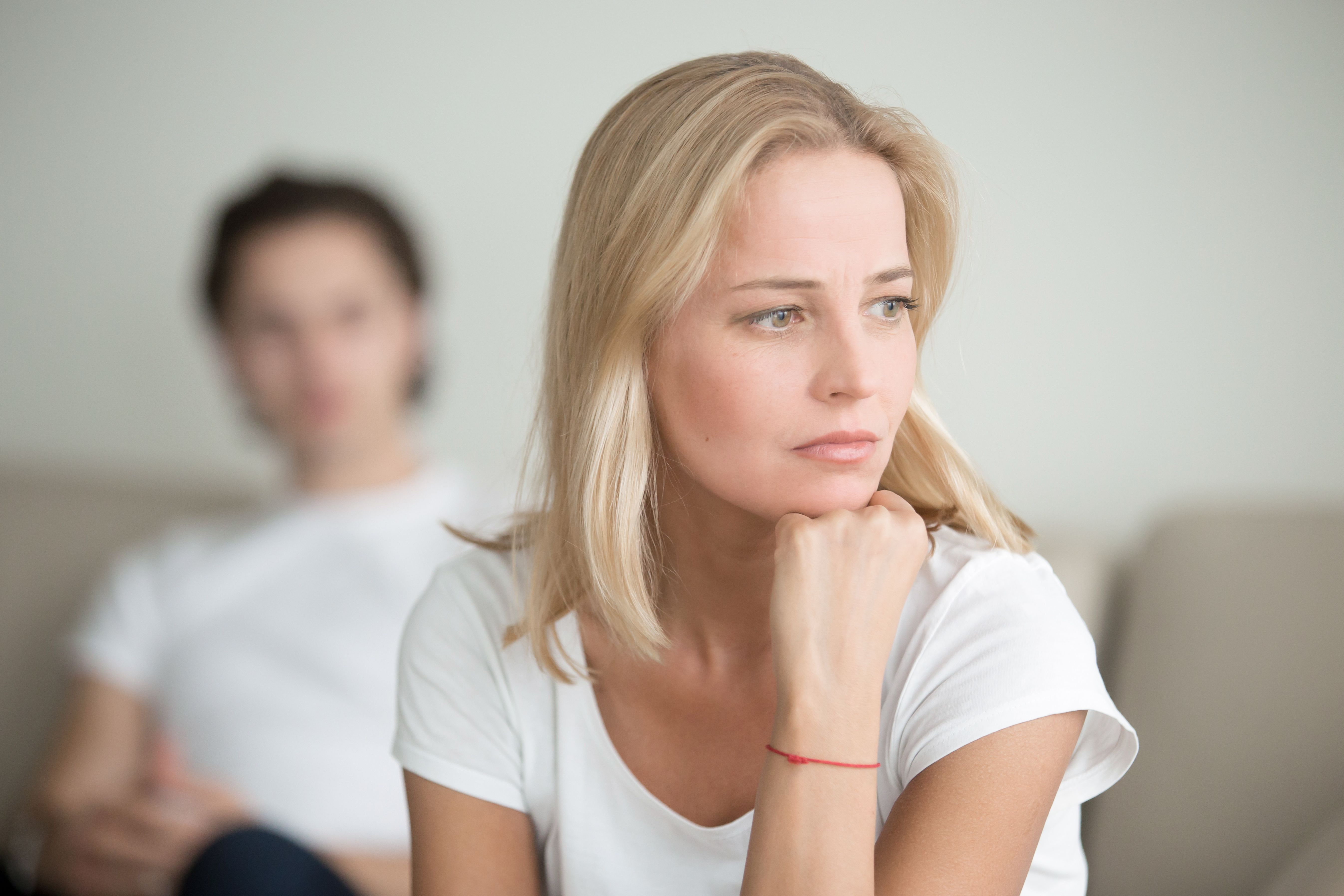 A woman thinking deeply while a man sits near her. | Source: Shutterstock
Conflicts between a Cancer Man and Leo Woman
Like all other relationships, a Cancer man and a Leo woman may experience challenges and conflicts. She may get irritated over her partner's fluctuating moods and trigger intense frustration. However, he will compensate in other ways, including showing love, respect, and affection.
Another conflict between the two may come through their expressions of love. While Cancers appreciate small yet sweet gestures, Cancers want fancy and sometimes melodramatic acts of love. As sensitive signs, Cancers may feel hurt and distant when Leos are focused on work.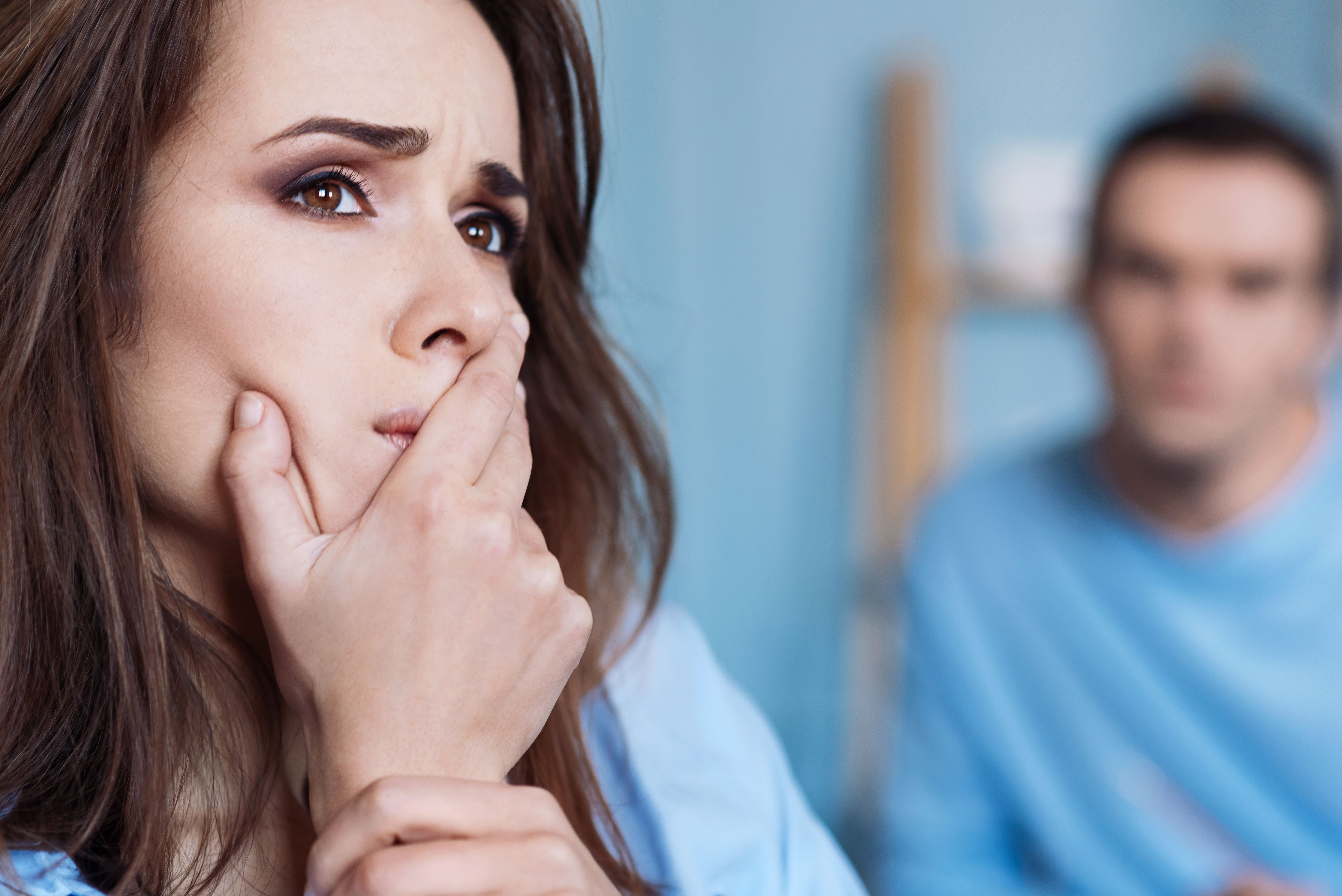 A woman looks worried with her partner. | Source: Shutterstock
One of the ways the two signs can balance each other's personalities is by fostering mutual growth through nurturing and inspiring each other. They should also learn to balance each other's humility and pride. Lastly, they can protect and encourage each other to be better partners and people.
Should both signs work to understand each other and surpass challenges, their relationship has a great potential to succeed.
To find out more about Cancer and Leo signs' possible matches, read Cancer Woman and Leo Man: Two Different Worlds Coming Together and Aries Woman and Cancer Man: Exploring the Crab and the Ram's Connection.
Subscribe if you like this story and want to receive our top stories!