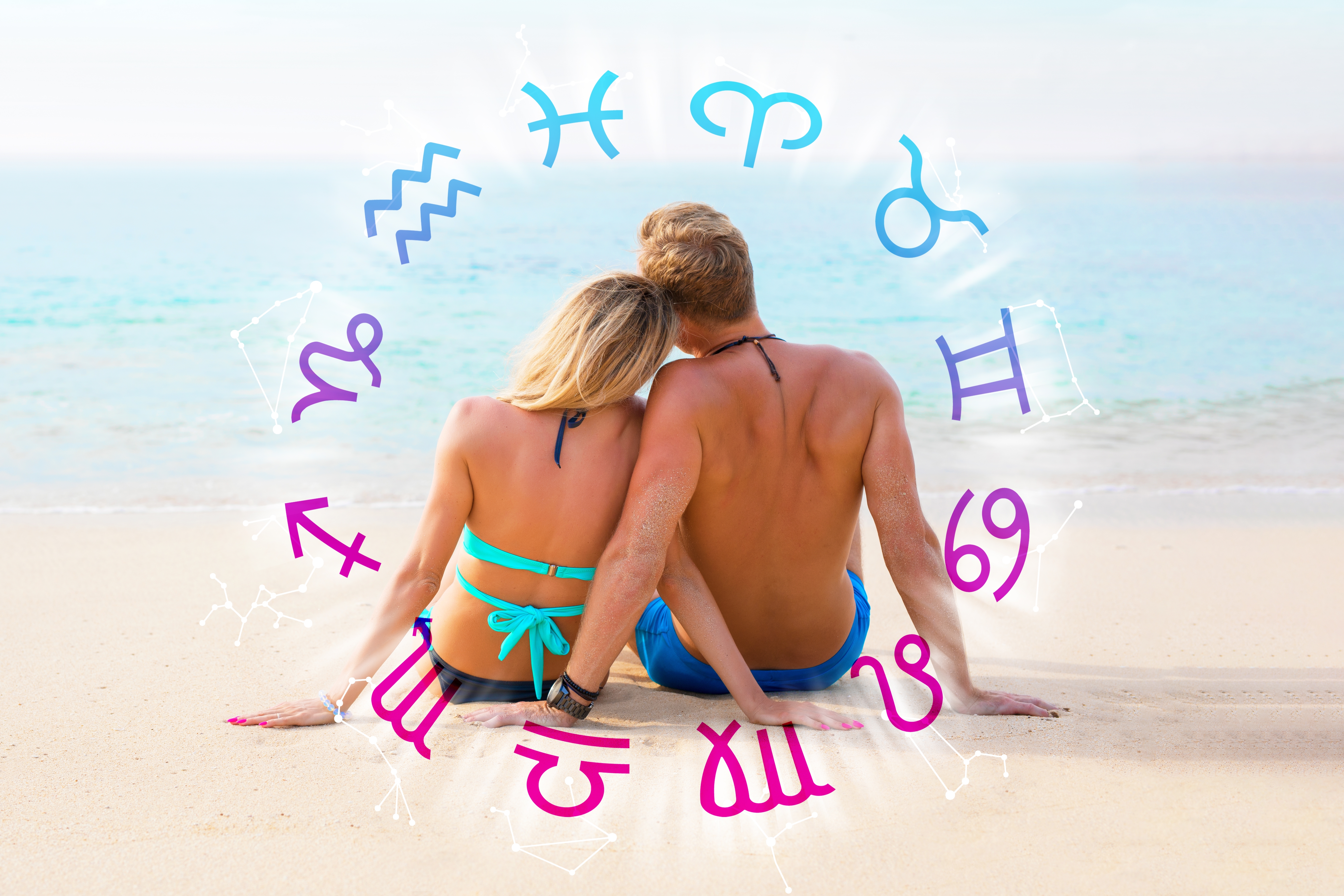 A couple relaxing at the beach surrounded by the zodiac signs | Source: Shutterstock
Gemini Woman and Taurus Man: Exploring Their Dynamic Pairing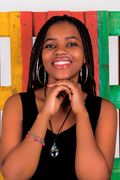 A Gemini woman and a Taurus man have a unique connection that requires nurturing. When they establish this bond, their relationship becomes as solid as a rock, showcasing their remarkable compatibility.
While a Gemini woman and a Taurus man may not seem like an obvious match, their contrasting traits complement each other, forming a robust relationship. Their shared high intelligence sparks solid initial attraction. Often, the Gemini woman will make the first move, as the Taurus man tends to be shy.
Difficulties in the relationship might arise when the Taurus man becomes possessive or Gemini doesn't provide the reassurance he seeks for security. However, both excel at problem-solving. When committed, there's no issue they can't resolve.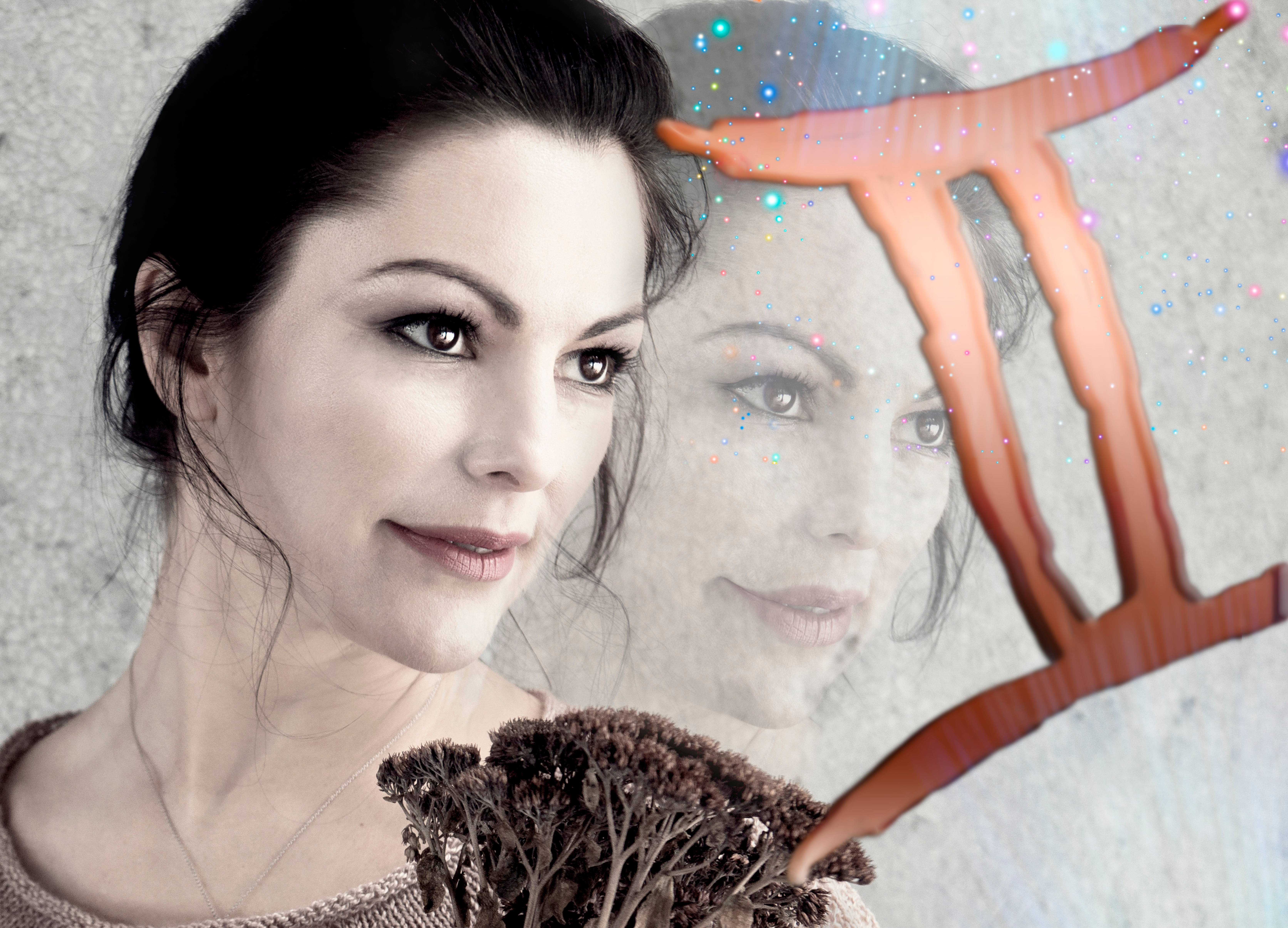 A woman and the Gemini zodiac sign | Source: Shutterstock
Gemini Woman and Taurus Man: Delving into Their Personalities
The Taurus man's ruling planet is Venus, often called the Goddess of Love. This planet governs love, compassion, finances, sensuality, charm, romance, and lifestyle. In contrast, Mercury, also known as the Messenger of the Gods, governs the Gemini woman.
This planet symbolizes efficient communication, exchanging ideas, and a particular lifestyle. The Taurus man is characterized by his sensibility, practicality, reasonableness, and ambitious nature. He also excels in handling financial matters.
In contrast, the Gemini woman is sympathetic, fun-loving, intuitive, and intellectually vibrant, never lacking in excitement. Typically, the Taurus man exudes stability and sensibility, focusing on his tasks. He can quickly become angry if provoked. The Gemini woman, in contrast, possesses a flexible nature and adeptly navigates challenges using diverse strategies.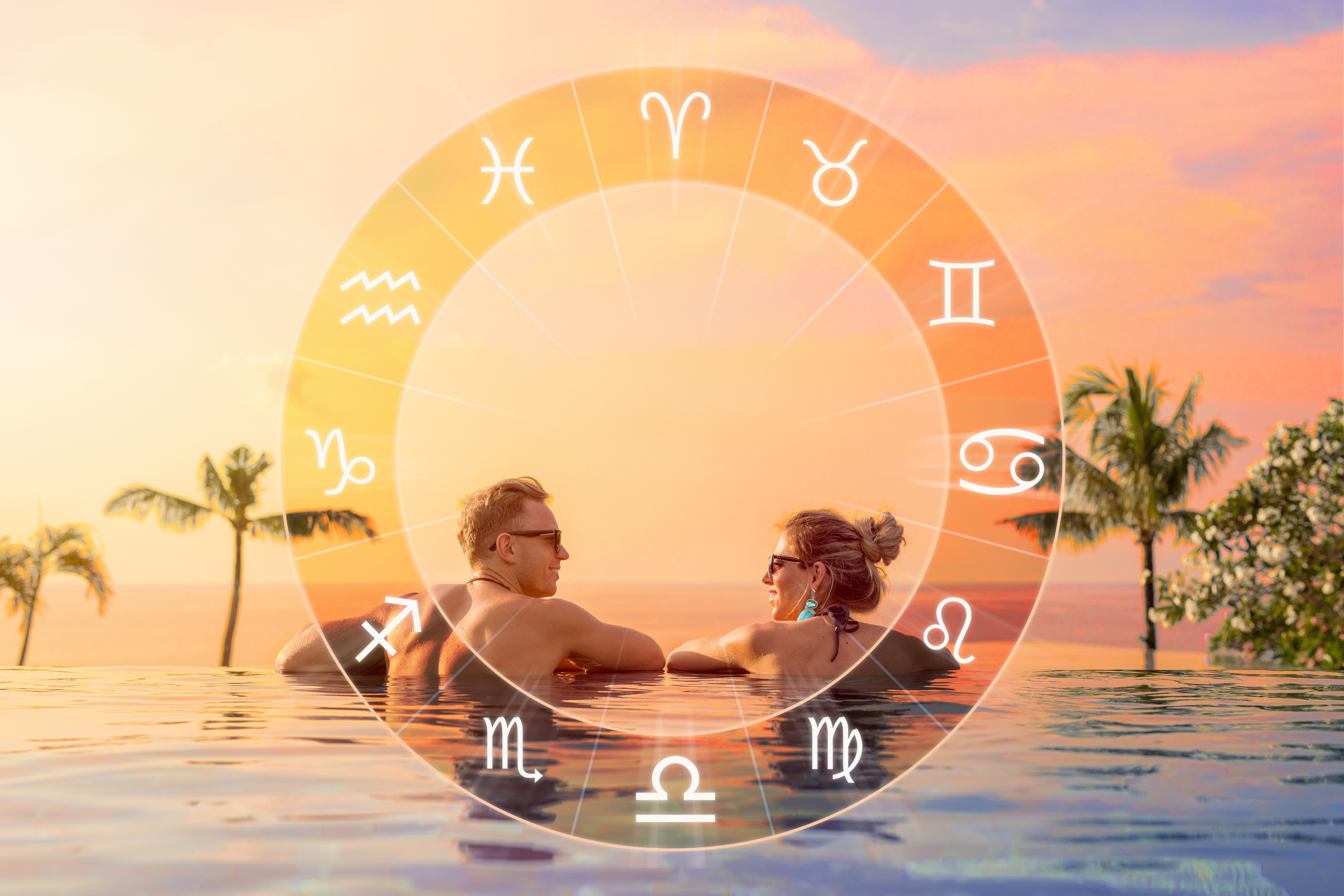 A photo of a happy couple between zodiac wheel | Source: Shutterstock
Gemini Woman and Taurus Man: Exploring Their Compatibility
The compatibility between a Gemini woman and a Taurus man can be intriguing, given their numerous opposing traits. As an earth sign, the Taurus man values practicality and home comfort.
In contrast, the Gemini woman, influenced by Mercury, is outgoing and avoids routines. Despite these differences, these two zodiac signs have endless fun together.
The Taurus man offers stability to the lively Gemini while she teaches him to embrace spontaneity. Their harmony thrives when they maintain a light-hearted approach and feel emotionally secure. Achieving a lasting connection between these two depends on balance, as both must embrace and transcend their differences.
Taurus zodiac sign | Source: Shutterstock
A Taurus man tends to be reserved, making it challenging to enter his social circle. Yet, this doesn't bother the talkative Gemini woman. Her quick wit and charisma swiftly captivate him. On the other hand, the Gemini woman finds Taurus' gentlemanly demeanor and calmness attractive—a trait she lacks.
Due to their social nature, a Gemini woman can quickly strike up a conversation and is most likely the one to make the first move. Taurus men typically don't engage in pursuit and aren't receptive to playing hard to get. Nevertheless, they effortlessly establish initial friendships with Gemini women, fostering a growing affection between them.
Gemini Woman and Taurus Man: Their Emotional and Sexual Connection
A Taurus man and a Gemini woman have different approaches to love. While Gemini takes on a detached and abstract view of emotions due to her twins' nature, her display of affection varies daily. The Taurus man, in contrast, is grounded and direct, requiring her commitment.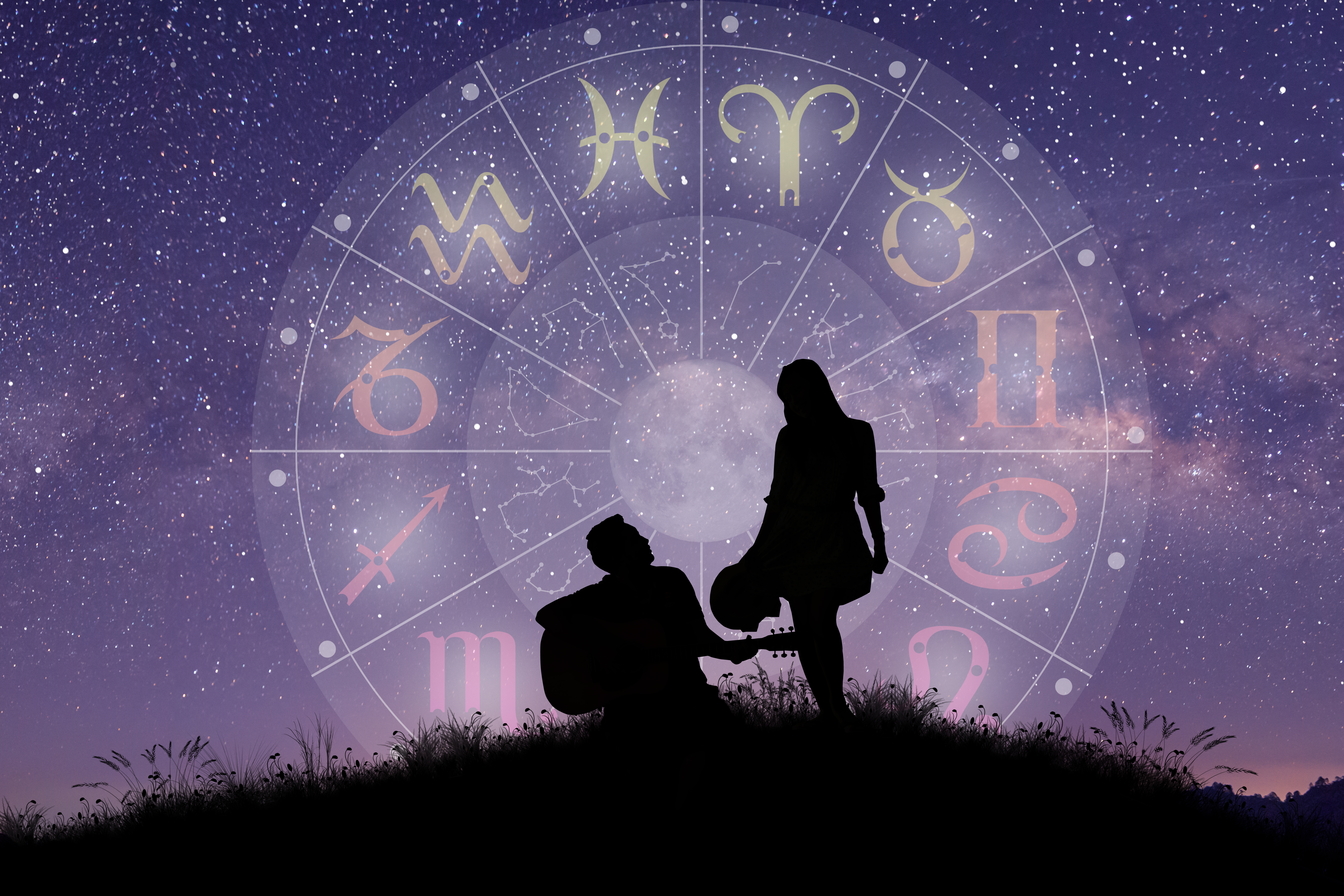 A couple singing and dancing over the zodiac wheel. | Source: Shutterstock
This can cause tension when he's uncertain about her feelings due to her flighty, noncommittal tendencies. Despite her swift emotional analysis, expressing intense emotions is challenging for the Gemini woman. If a strong bond forms, her dependability grows. The Taurus man needs to be patient as she navigates to settle down.
In the bedroom, the sexual desires of a Gemini woman and a Taurus man differ. While Taurus seeks sensuality, Gemini yearns for diversity. Governed by Venus, the planet of love, the Taurus man's sensuality is ignited by touch, sights, and sounds.
In contrast, influenced by Mercury, the Gemini woman's approach is cerebral, craving mental engagement through variety, role-playing, and games. Her perspective on sex is light and playful, while he seeks more profound passion and commitment, which might not be immediately apparent to him.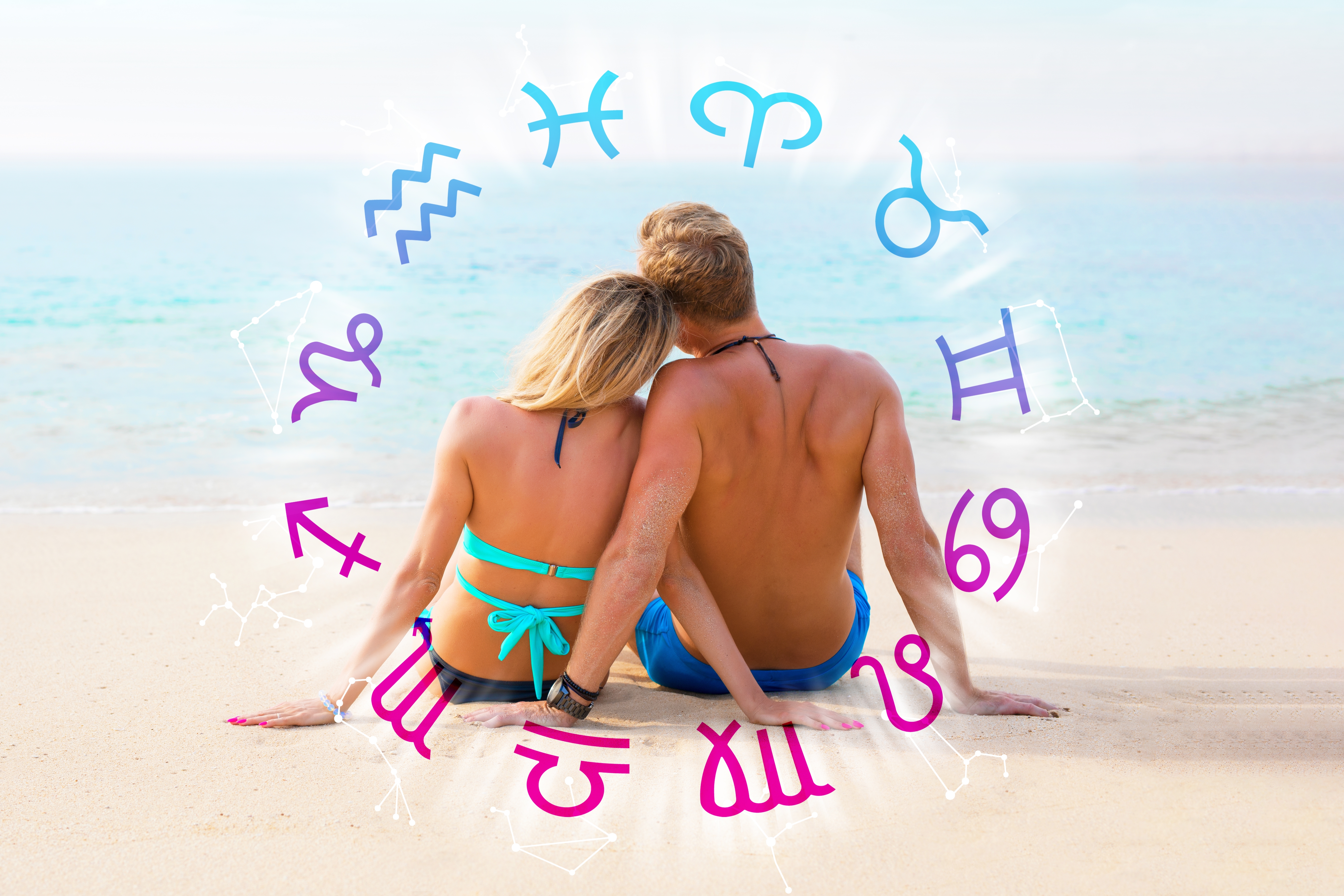 A photo of a couple showcasing the concept of love compatibility and relationships between different zodiac signs | Source: Shutterstock
Their different sexual desires make them have plenty of fun at first. While a Taurus man is reserved, he is open-minded to make his partner feel good and willing to try new things to pleasure her.
Still, he may grow weary of trying to keep up with her while she may find the routine monotonous. Both partners must find a middle ground, openly communicating their desires, for a satisfying and enduring sexual relationship to flourish.
This pair will encounter challenges like any couple, but their problem-solving skills are excellent for conflict resolution. A determined Taurus man doesn't give up on loved ones, while a logical Gemini woman brings inventive solutions. If their commitment to each other remains strong, there's no obstacle they cannot conquer. To explore more zodiac sign possible matches, read, Aquarius Woman and Scorpio Man: A Match Made in Heaven or Hell?
Subscribe if you like this story and want to receive our top stories!