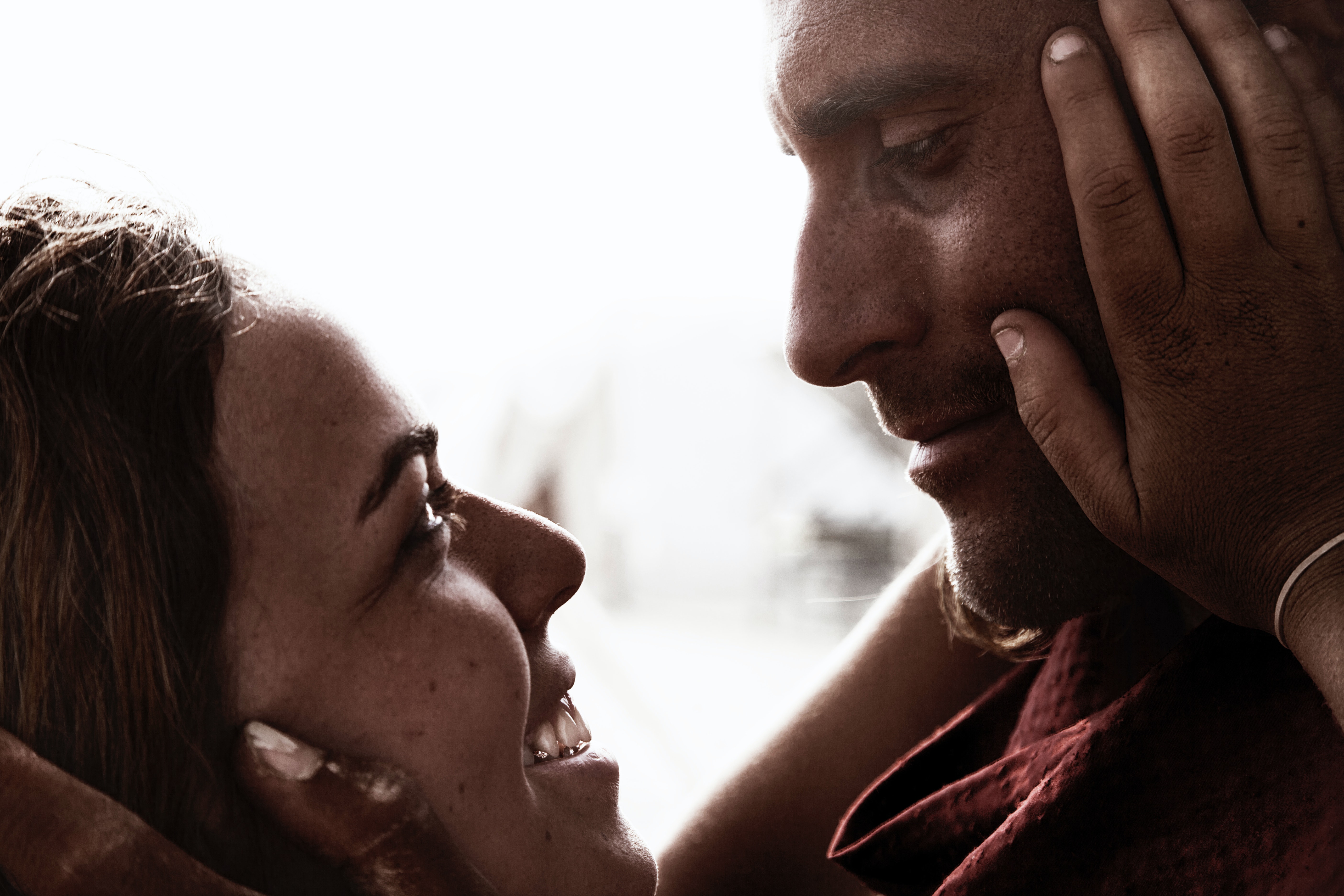 Couple looking lovingly at each other | Source: Pexels
Aquarius Woman and Virgo Man: The Ultimate Sapiosexual Partnership

When you put these two together, it's guaranteed that they'll find many different topics to discuss and ideas to share.
An Aquarius woman and Virgo man might never run out of things to talk about, but can they build a lasting romance on intellect alone?
If any pair can make it work, then it will be this one! Aquarius is known for being an inventive, unconventional sign. It's ruled by air, which is linked to intellect, making those born under this sign perfect candidates for coming up with unusual ideas and thinking outside the box.
Virgo is an earth sign, but it's ruled by Mercury, which is the planet that governs intelligence and communication. Virgos tend to be methodical and analytic thinkers.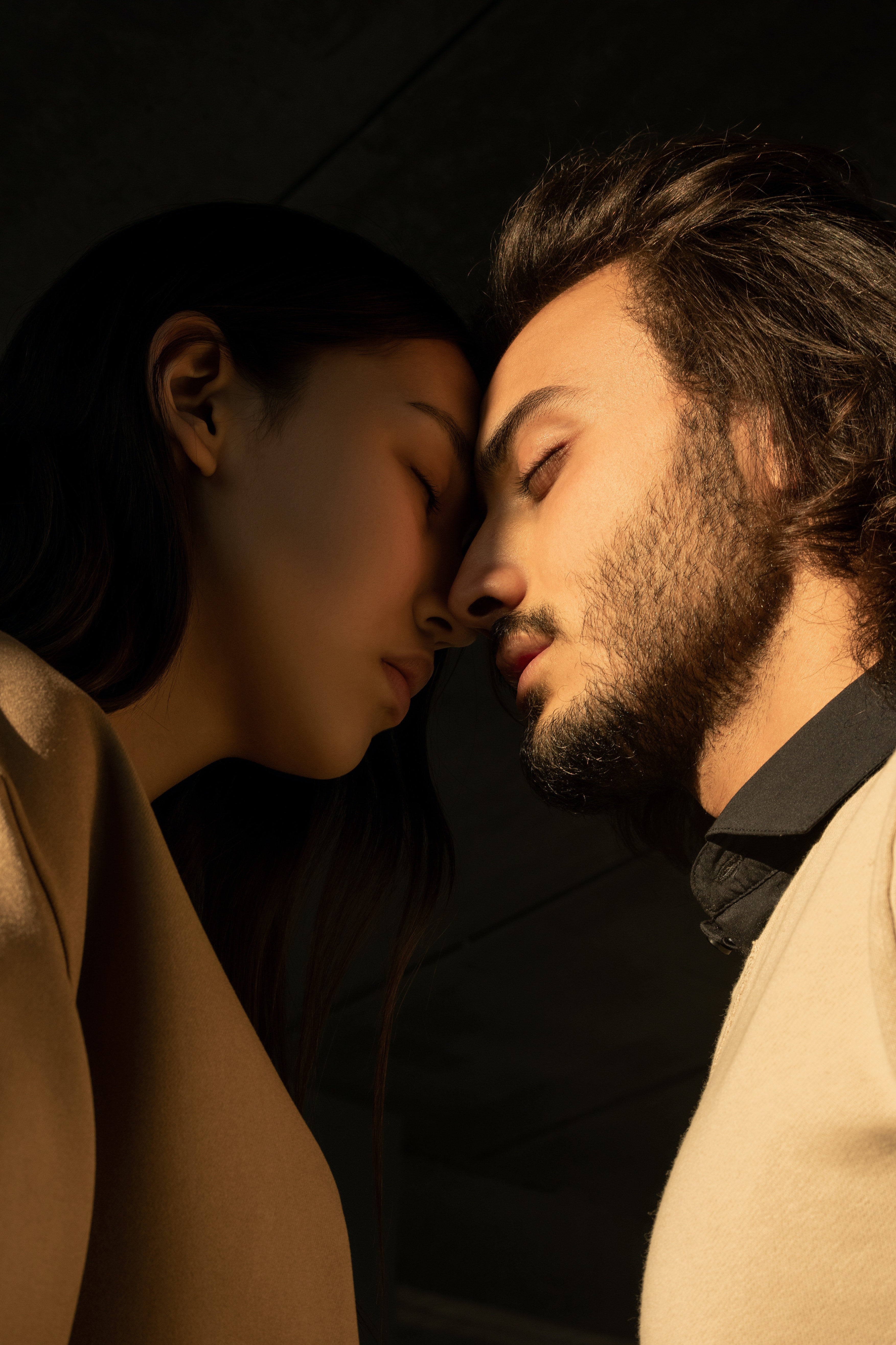 Couple standing with their foreheads pressed together | Source: Pexels
A Meeting of Minds
Although Virgo favors a careful, well-considered approach, they're likely to be charmed by Aquarius's intelligence and visionary approach to problem-solving. He's a patient perfectionist and may find her big ideas about how to improve life for everyone both fascinating and stimulating.
One potential point of contention here is that both these signs can tend to ignore other viewpoints when they believe their own opinions are superior.
When his high standards and perfectionist ideals meet her keen sense of fairness and potentially explosive temper, a lively debate might quickly descend into an all-out argument.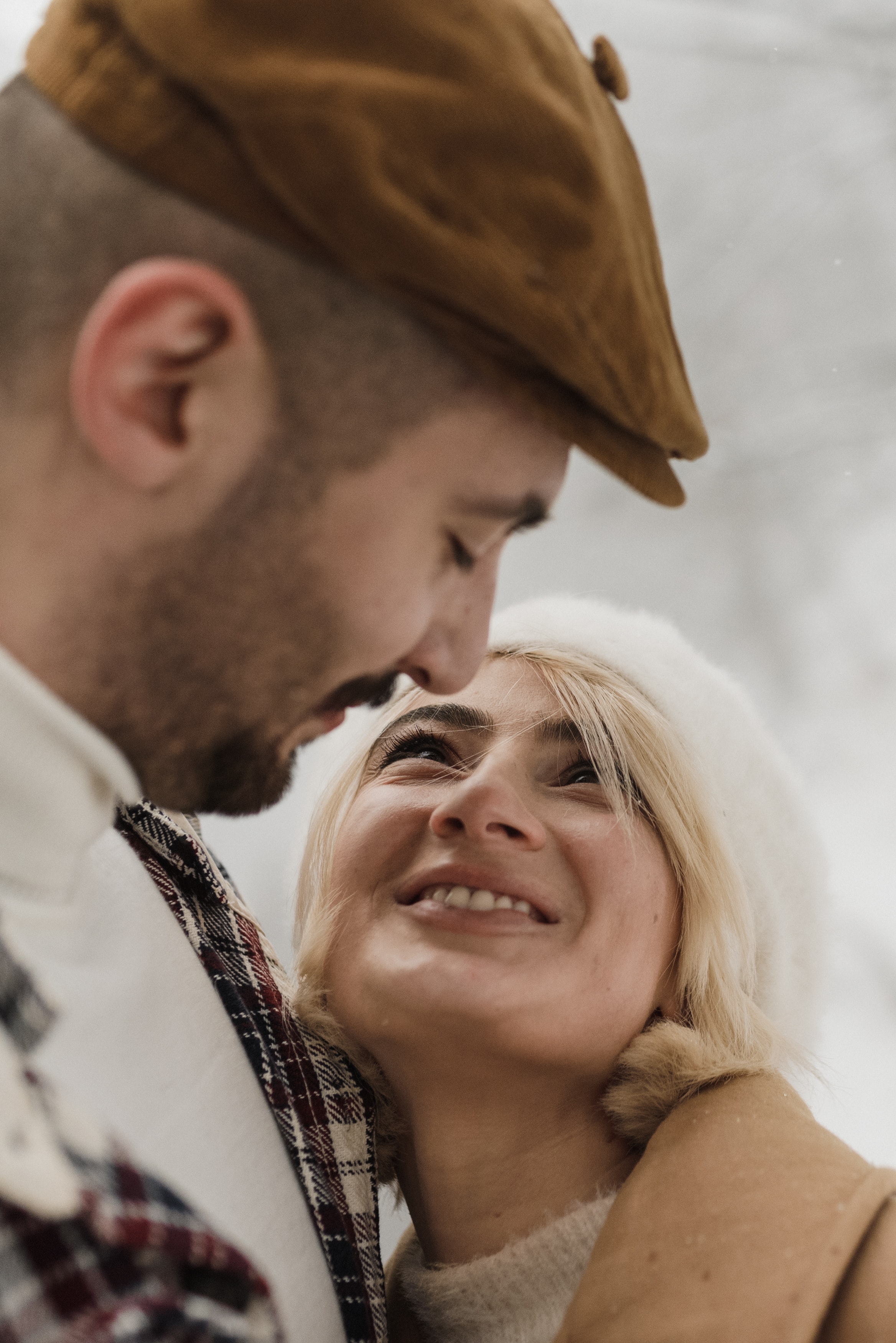 Couple looking lovingly at each other | Source: Pexels
Matters of the Heart
Both signs tend to be highly independent and take a cautious approach to love. She may seem cold and aloof on the outside, but Aquarius is sensitive and never jumps into love in case she ends up with regrets.
Virgo takes a similar approach but for different reasons. He wants everything he does in life to succeed, romantic pursuits included. Every decision is carefully calculated, and he won't make a move until he's one thousand percent certain he's made the right choice.
Problems might arise here because these signs value different qualities in romance. Virgo wants a stable, deep emotional bond that's unchanging. Aquarius's spontaneity and free-spirited way of life may put him off. Likewise, she may feel he needs to loosen up.
If they look a little closer, however, they'll realize they share similar values regarding faithfulness, loyalty, and honesty.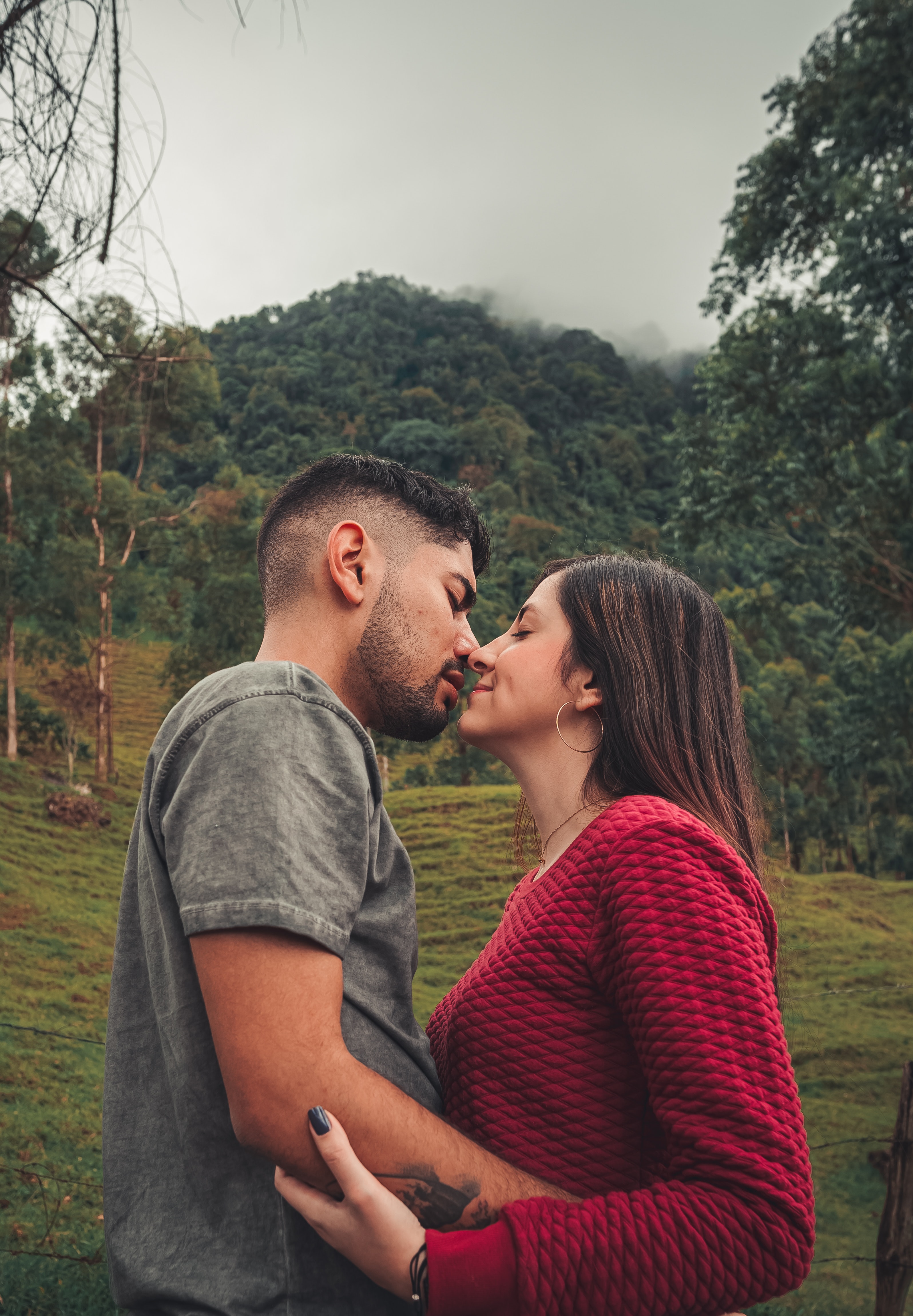 Couple about to kiss | Source: Pexels
Intimacy
Aquarius women are known for their adventurous, try-anything-once spirit, and that approach extends to the bedroom. This can make them very compatible lovers for Virgo men, who tend to be more relaxed when it comes to intimacy.
The Aquarius woman and Virgo man both treat physical intimacy as a serious step in their relationship. They usually won't approach this aspect of a romantic relationship frivolously and give their hearts to their partner.
The physical aspect of their relationship is likely to be passionate. She loves to explore new ways of enjoying their physical connection, and he is surprisingly open-minded between the sheets.
Moreover, Virgo men often benefit from having a partner who can shake them up a little and encourage them to enjoy the moment without overthinking things.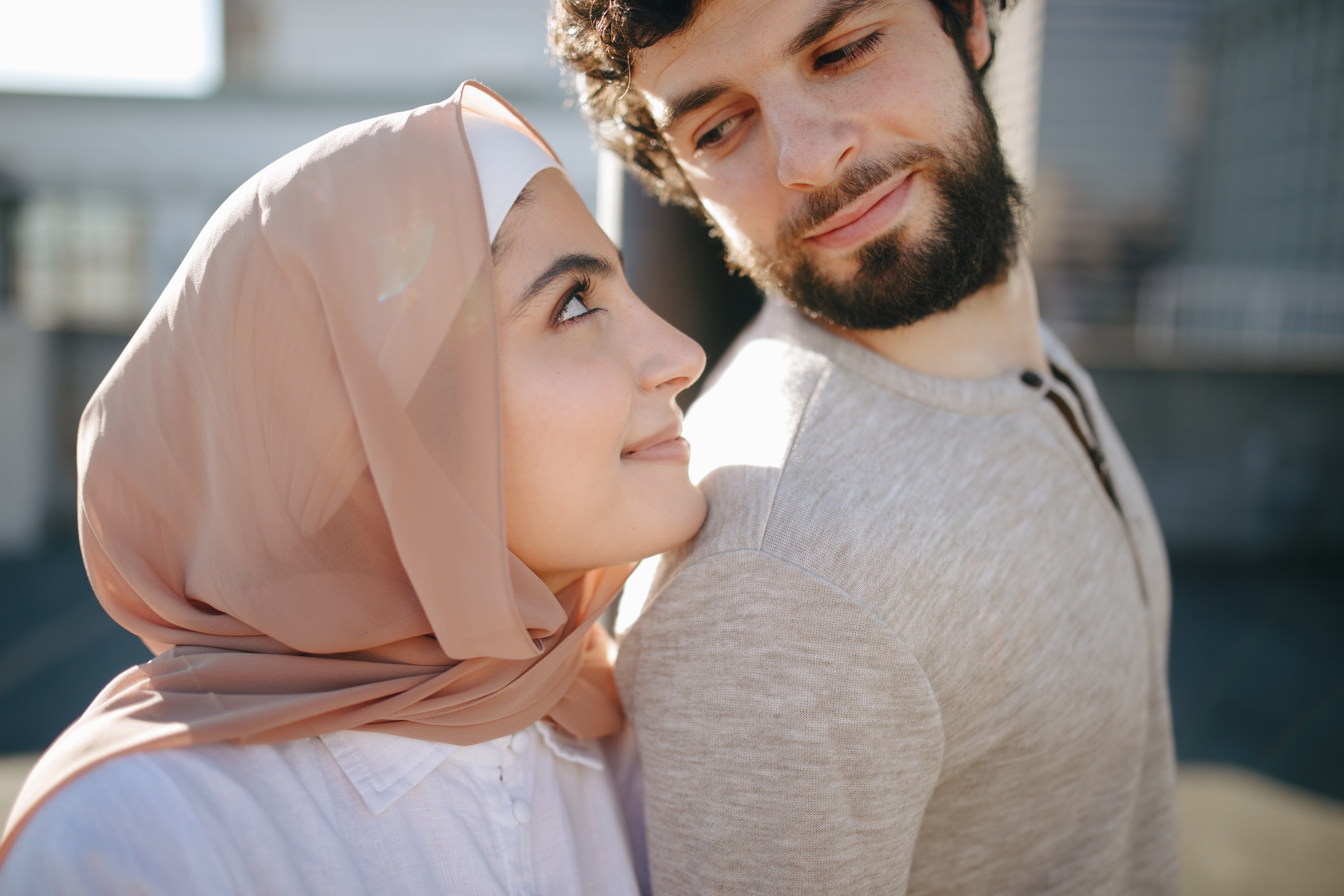 Couple exchanging a tender look | Source: Pexels
This pairing has the potential to be overwhelmingly positive for both parties if they're willing to tolerate each other's different approaches. Aquarius and Virgo have very similar values when it comes to romance and life, but vastly different attitudes may blind them to this.
It's vital that this couple establishes a bond of trust and gets to know each other's personality quirks. All it takes is a little tolerance, understanding, and patience. Since both signs tend to possess these traits, chances are good that this relationship will stand the test of time!
To learn more on how to enchant an Aquarius partner, read about the Aquarius Soulmate: 3 Zodiac Signs Embracing Their Quirky Heart.
Subscribe if you like this story and want to receive our top stories!