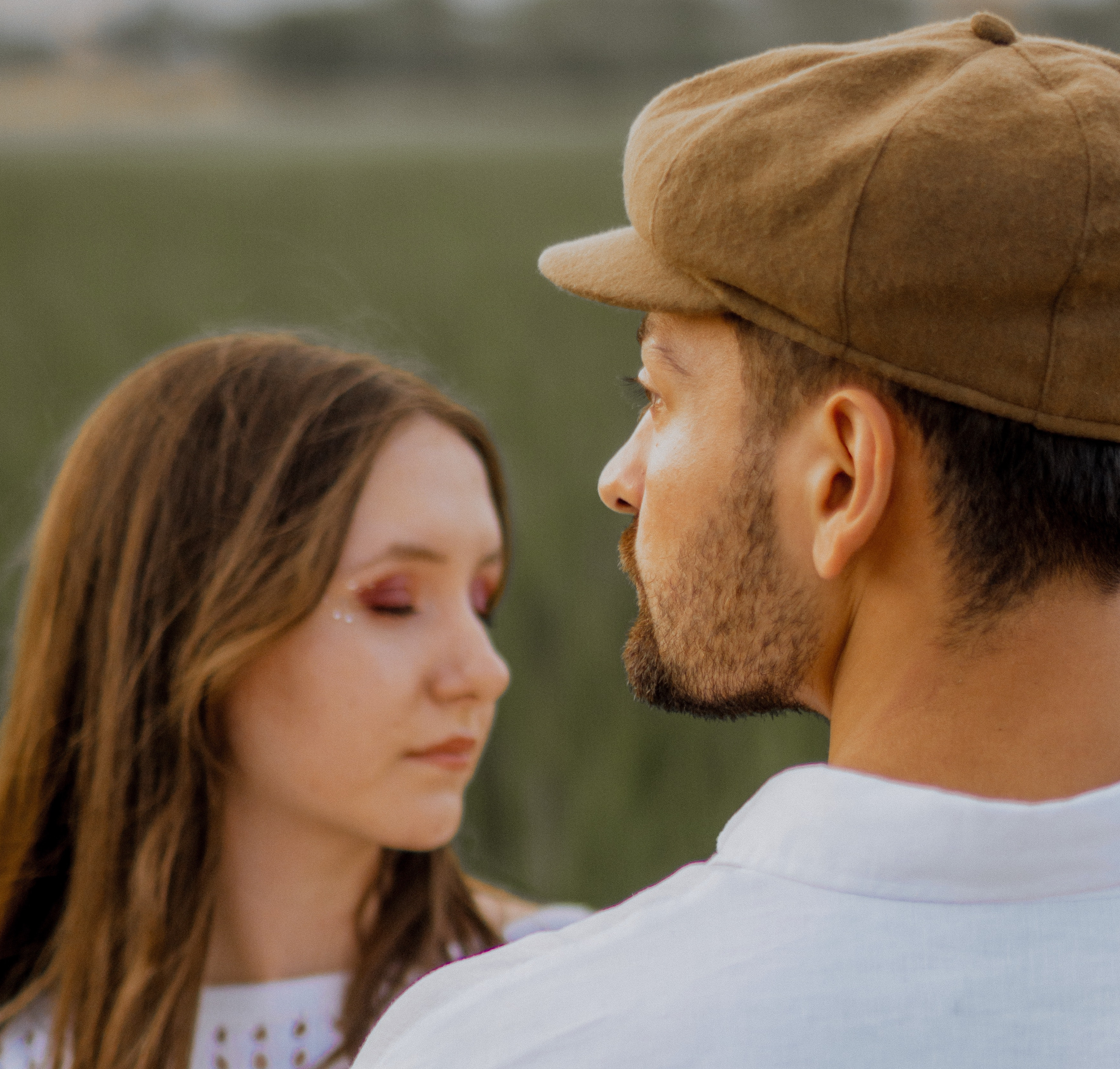 An unhappy couple. | Source: Pexels
Aquarius Woman and Cancer Man: The Zodiac's Divine Love Lost in Translation

When moody meets detached and traditional comes across freedom, it's unlikely for these values to resonate with one another. However, there is always hope if they can learn to see through the surface and truly put effort into understanding.
The Aquarius woman and Cancer man will fall deeply in love with each other the closer they get. They will, however, find themselves battling with some serious incompatibilities.
If they want their relationship to survive, they need to learn to speak in each other's foreign languages to truly comprehend what the other needs and how they can move forward. Let's explore their dialects and how they can come to a general understanding.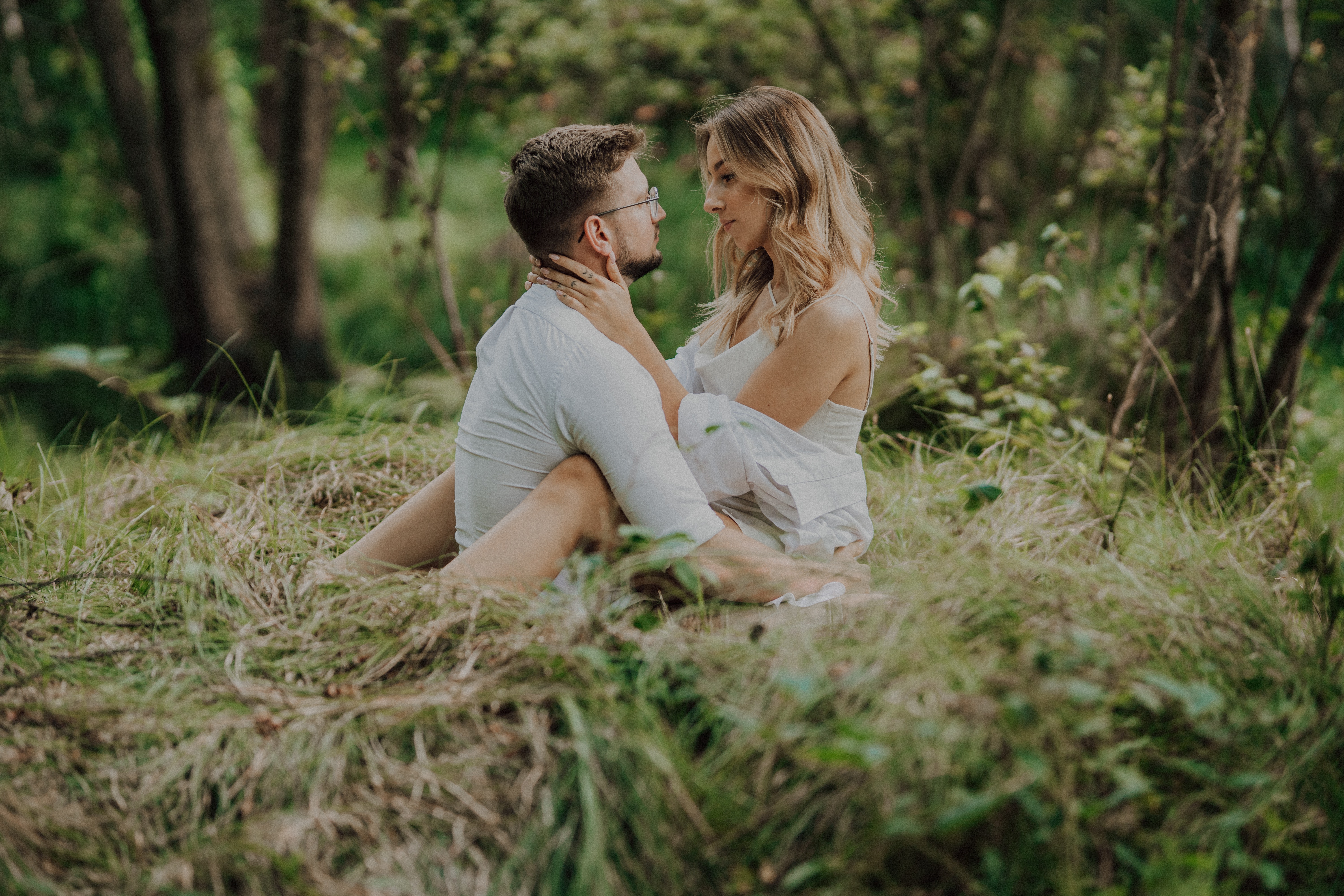 A couple. | Source: Pexels
Moody vs. Detached
As many know, Aquarius (January 20 - February 18) tends to get lost in their intellectual world, thinking of crazy schemes, ideas, and ways to improve the world. Everyone around them may feel distanced from this nutty professor but not as much as the (Cancer June 21 to July 22) man, who lacks emotional connection from his partner, which is exactly what he needs.
On the other hand, Cancer's moods are highly unpredictable and intense, leaving the Aquarius feeling a little overwhelmed, anxious, and unsure of how to help her partner.
While she tries to help her Cancer partner with solutions and problem-solving, this may just not be enough for the crab, who wants someone to be there for them, hold space and give them hugs.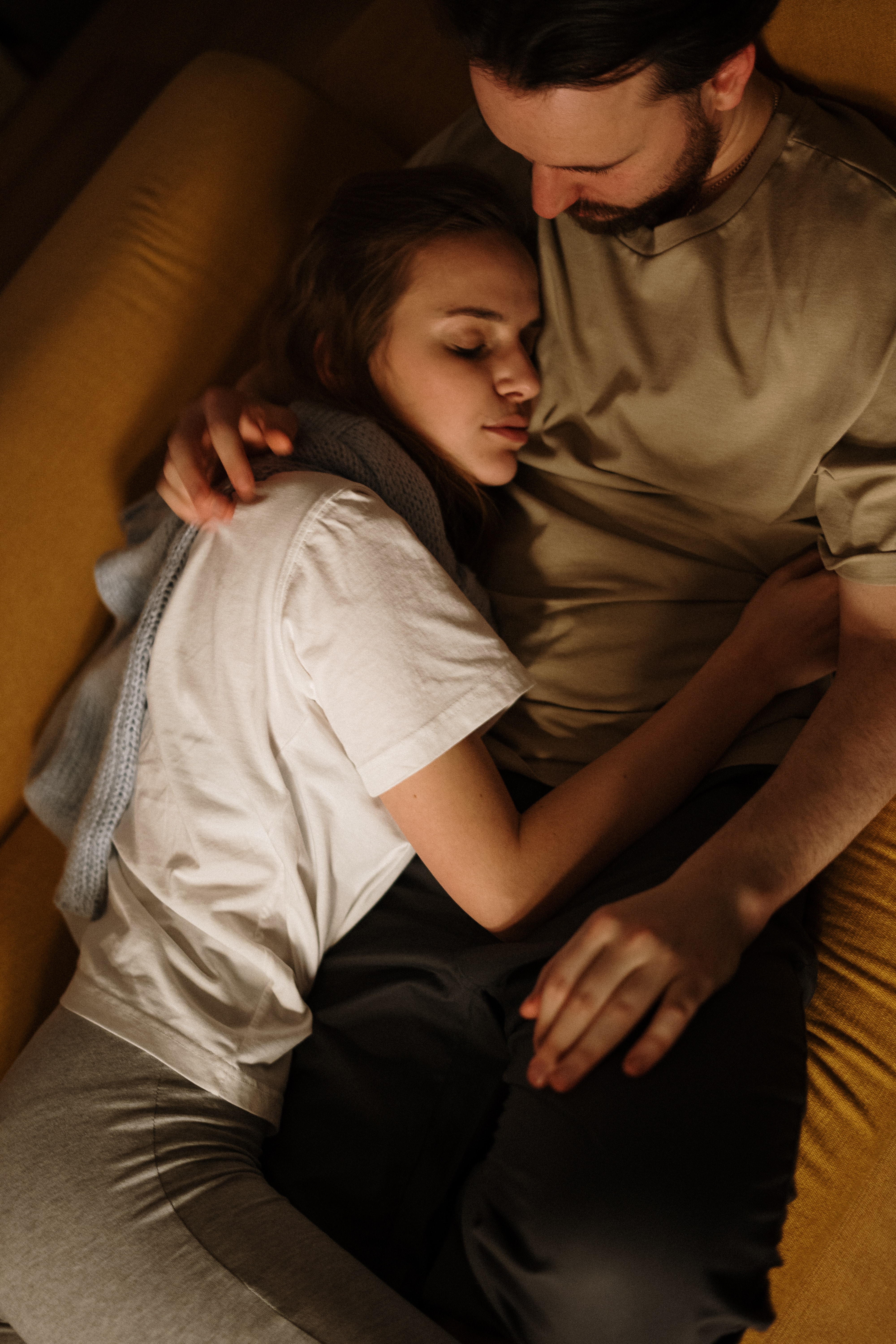 A couple cuddling. | Source: Pexels
The Need for Freedom
The Aquarius woman is a free spirit and wants to explore the world. If they have to choose to live a life of open wings and their significant other does not come along for the ride, they might leave their partner in the dust as they roll away into the distance.
This may be a massive problem for the Aquarius woman and Cancer man, with Cancer attracted to spending nights under cozy blankets instead of going out and exploring.
One area these two have in common regarding getting out into the world is sociability. Aquarius is incredibly sociable and loves to meet new people. Cancer also enjoys socializing, although they tend to form deeper friendships and have one-on-one conversations. This is not necessarily bad, as Aquarius can spend the night socializing among the crowd while Cancer sits one-on-one with individuals and has fascinating discussions.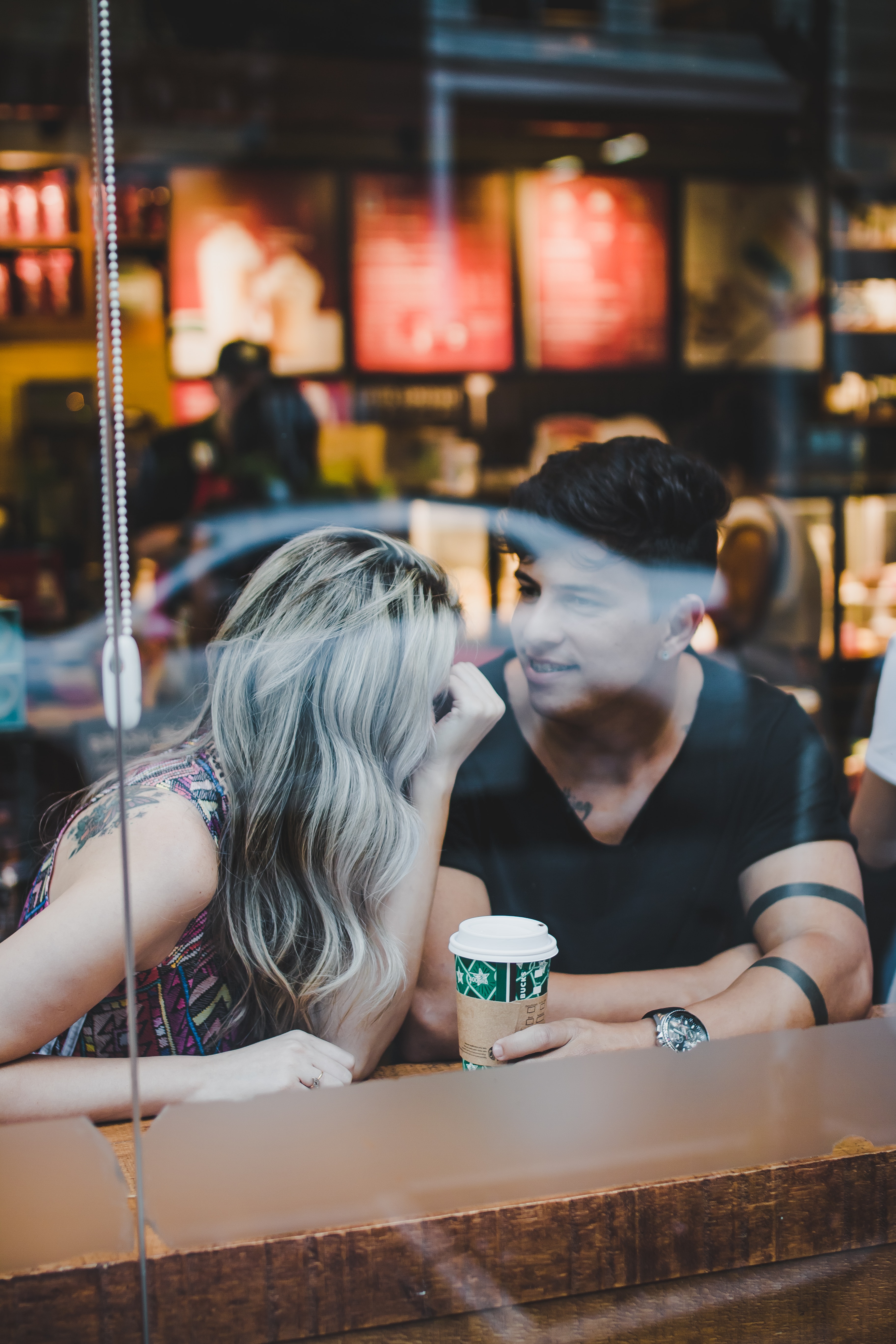 A couple talking at a coffee shop. | Source: Pexels
While Aquarius is slightly more friendly than Cancer, they do both have a social battery and won't hesitate to leave at the same time if they feel a little drained. Then, to Cancer's delight, they can spend the rest of the night watching series.
That being said, they both need to compromise overall. Cancer must learn to come out of his shell and join his Aquarius woman on expeditions. Meanwhile, the water-bearer should sit by the fireplace at night, cuddling with her crab.
Another area where the question of freedom comes into play is that the Cancer man may have a more traditional view and plan for his life. The Aquarius woman most likely sees herself living progressively away from societal norms. This can genuinely scare the Aquarius woman as she can not imagine herself married or performing domestic duties. A serious conversation needs to be had about this, but luckily not all Cancers are too attached to their idea of tradition.
A family. | Source: Unsplash
Enigmatic and Curious
Both Aquarius and Cancers are enigmatic beings. The water-bearer is constantly lost in her unfathomable world, while the Cancer hides beneath his shell, sealing away a torrent of emotions that explode from him now and then.
While Aquarius does not know how to handle her crab's ever-moody nature, she finds herself interested in all things odd and curious about where these emotions come from. She wants to crack the shell open and find out what's inside, and so what keeps attracting her to Cancer is her constant need to find out who he is. What she needs to understand is that she can not do this intellectually. Either way, she remains enchanted with this maddeningly mysterious man.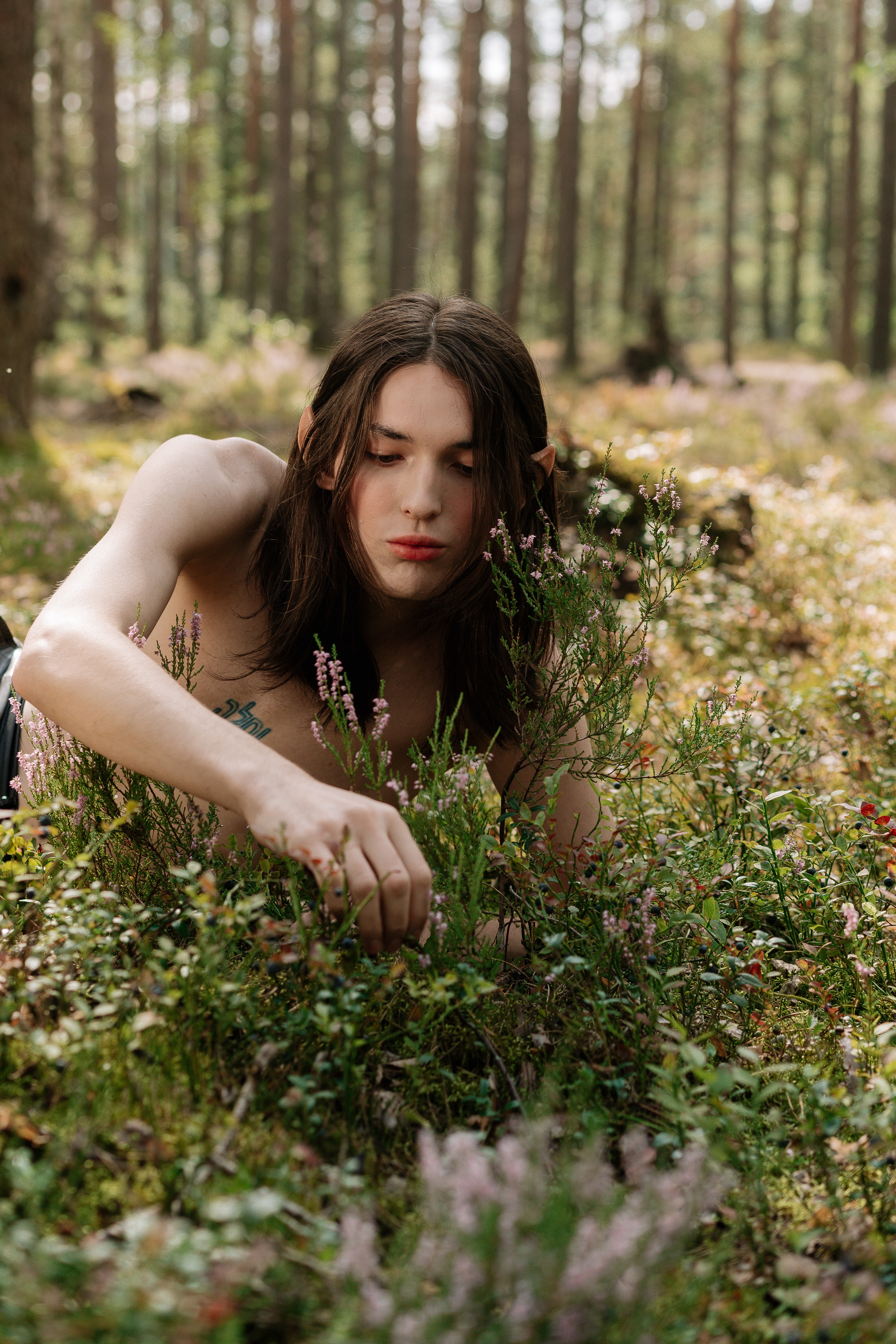 A man in the woods. | Source: Pexels
She is also taken aback by Cancer's ability to read her and sometimes even to understand her before she understands herself. The crab is a highly intuitive star sign and can see right past the water bearer's intellectual armor straight to their bleeding heart, a beautiful aspect of their Aquarius woman that the Cancer man can't help but fall deeply in love with.
Aquarius has finally found someone who can connect with her emotionally, which she had been missing out on all this time. The Cancer simultaneously revels in the enigmatic beauty of his warm-hearted lover, understanding that her intellectual obsessions are sourced from a place of genuine love for the world.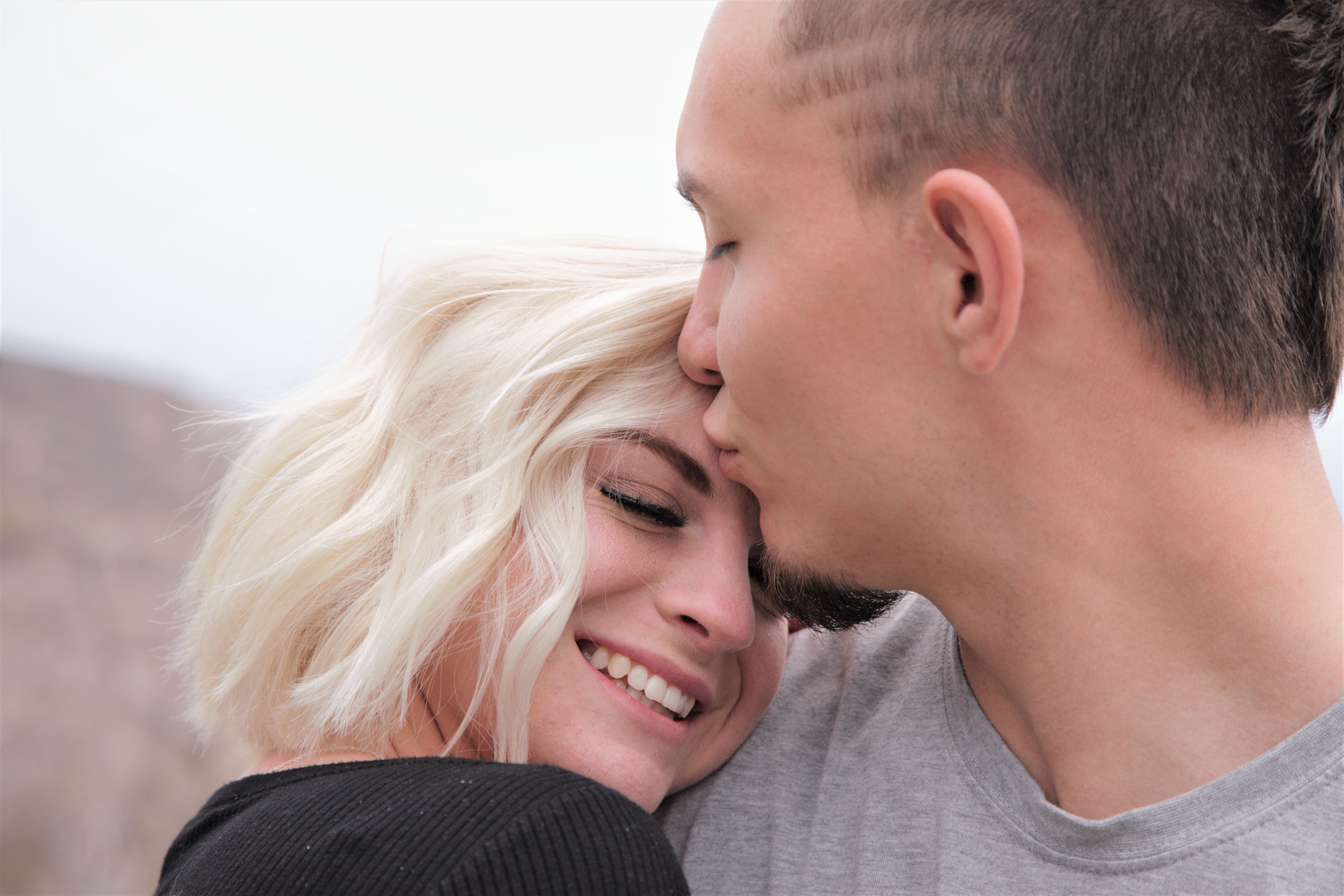 A couple. | Source: Unsplash
These two can genuinely fall for one another in a unique yet beautiful way. However, to make it work, they must meet each other halfway and listen. Aquarius needs to learn how to access her emotions to hear what Cancer is trying to say and vice versa.
Learn more about Cancer's many suitors by reading: Taurus Woman and Cancer Man: A Nurturing and Solid Safe Haven Built to Last.
Subscribe if you like this story and want to receive our top stories!