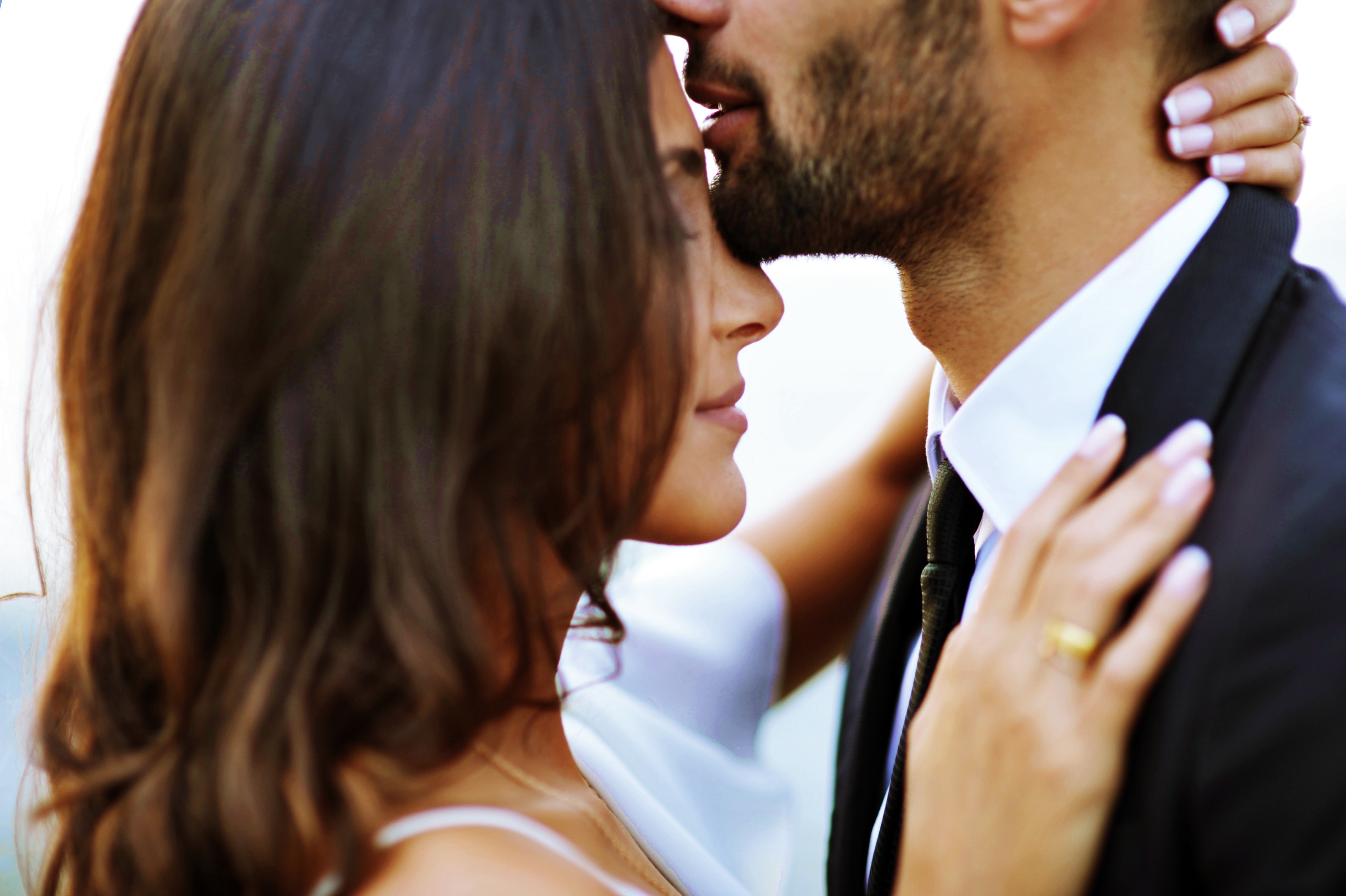 A man kissing his partner on the forehead | Source: Unsplash
Aquarius Woman and Libra Man: Finding Balance and Bliss with Love

In the realm of the zodiac, the pairing of an Aquarius woman and Libra man is heralded as a celestial masterpiece. Well, their shared air sign nature is to blame! These two breezy social smarties find themselves naturally aligned, poised to embark on a heartfelt journey of deep connection.
Though cut from the same cosmic cloth, the Aquarius woman (January 20 – February 18) and Libra man (September 23 – October 22) are not devoid of contrasts or conflicts.
Their unspoken understanding often blossoms into a tapestry of meaningful conversations, and they almost instantly possess a mystical connection.
While the Libra man is a charmer, he can sometimes lose pursuit of himself of others' approval. Meanwhile, the Aquarius lady is a free spirit acting as the counterbalance, reminding her air-mate of the beauty in staying true to oneself.
Here's how these breezy lovers traverse a path illuminated by the stars…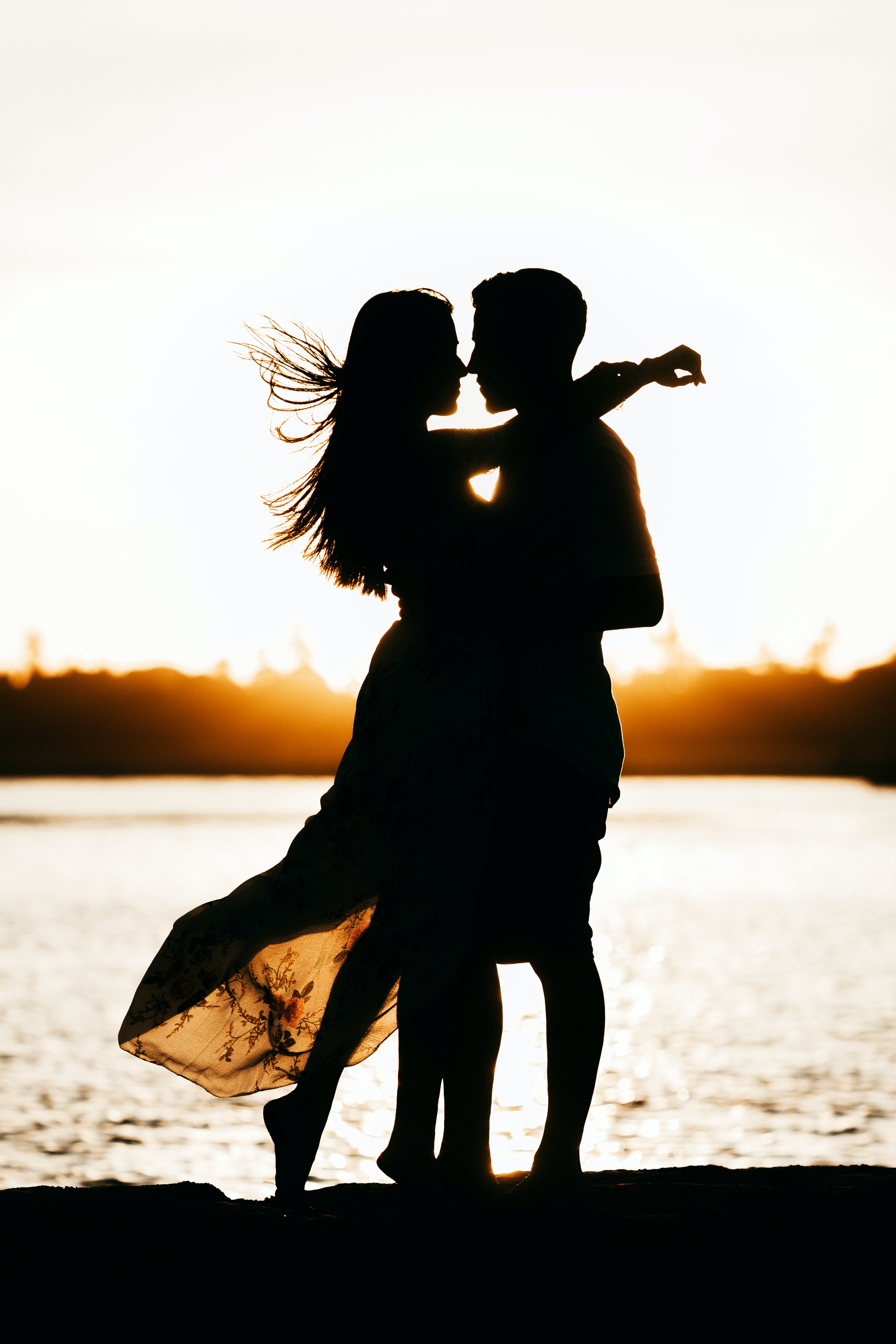 Silhouette of couple facing each other | Source: Unsplash
Setting Differences Aside
An Aquarius woman stands as a pillar of strength and self-reliance. She always navigates others' expectations with resilience and leaves her Libra counterpart in awe.
Though her demeanor may come across at times, this is the very quality that bridges harmony with her Libra man's charisma, thus creating a yin-yang dynamic that preserves their independence while he engages her heart.
On the other hand, a Libra man is charming and often puts others' happiness or expectations before his own. Not that he's always a people pleaser, but he genuinely desires to bring joy and well-being to others, which can occasionally divert his own path.
This is where the spirit of his Aquarius ladylove comes into play. She serves as a counterbalance by setting aside their differences and establishing a flawless relationship with her Libra man.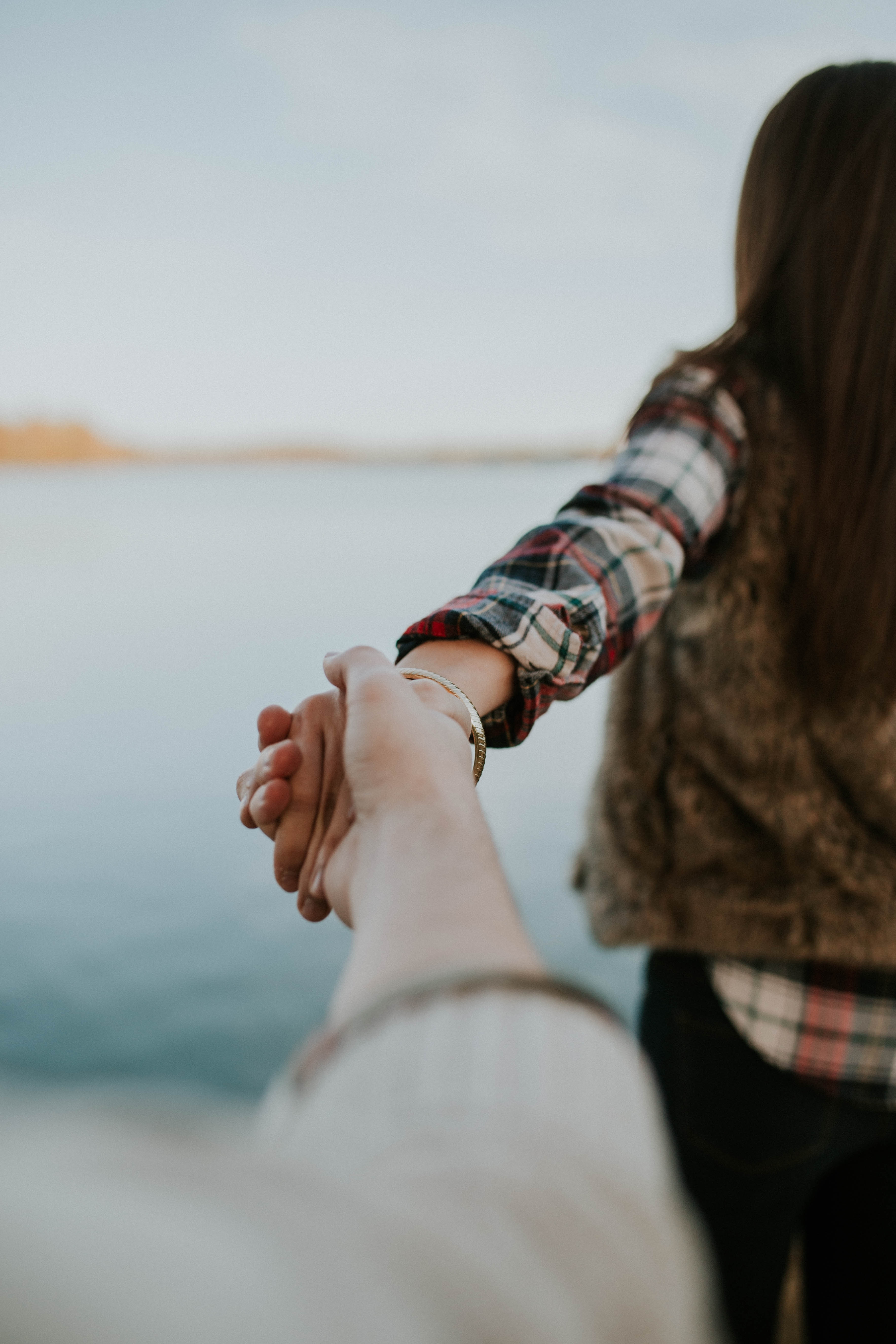 Woman pulling away from her partner | Source: Unsplash
Igniting a Cascade of Sparks
The Aquarius woman and Libra man are united by the element of air. This fosters a shared penchant for social interaction and forming new connections. It's no surprise why the duo is dubbed as the social butterflies of the zodiac!
Friends and family always hold a special place in their hearts, and they find pleasure in expanding their circles with new acquaintances. So what happens when Aquarius and Libra meet and fall in love?
It first boils down to the Libra man's artistic flair that brings a unique dimension to his relationships. Think of a creative speaker who never grows tired of bringing new ideas to the table...that's what sets him apart.
His innate charm is an asset, and he leaves a trail of admiration wherever he goes. However, this charisma ignites an avalanche of sparks when the Aquarius woman comes into the picture.
She stands alongside her Libra lover and always appreciates his enchanting ways. When they meet, their story often goes from being 'just friends' to more than friends. The connection shared between an Aquarius woman and Libra man weaves a fairytale-like romance marked by charm, commitment, and trust.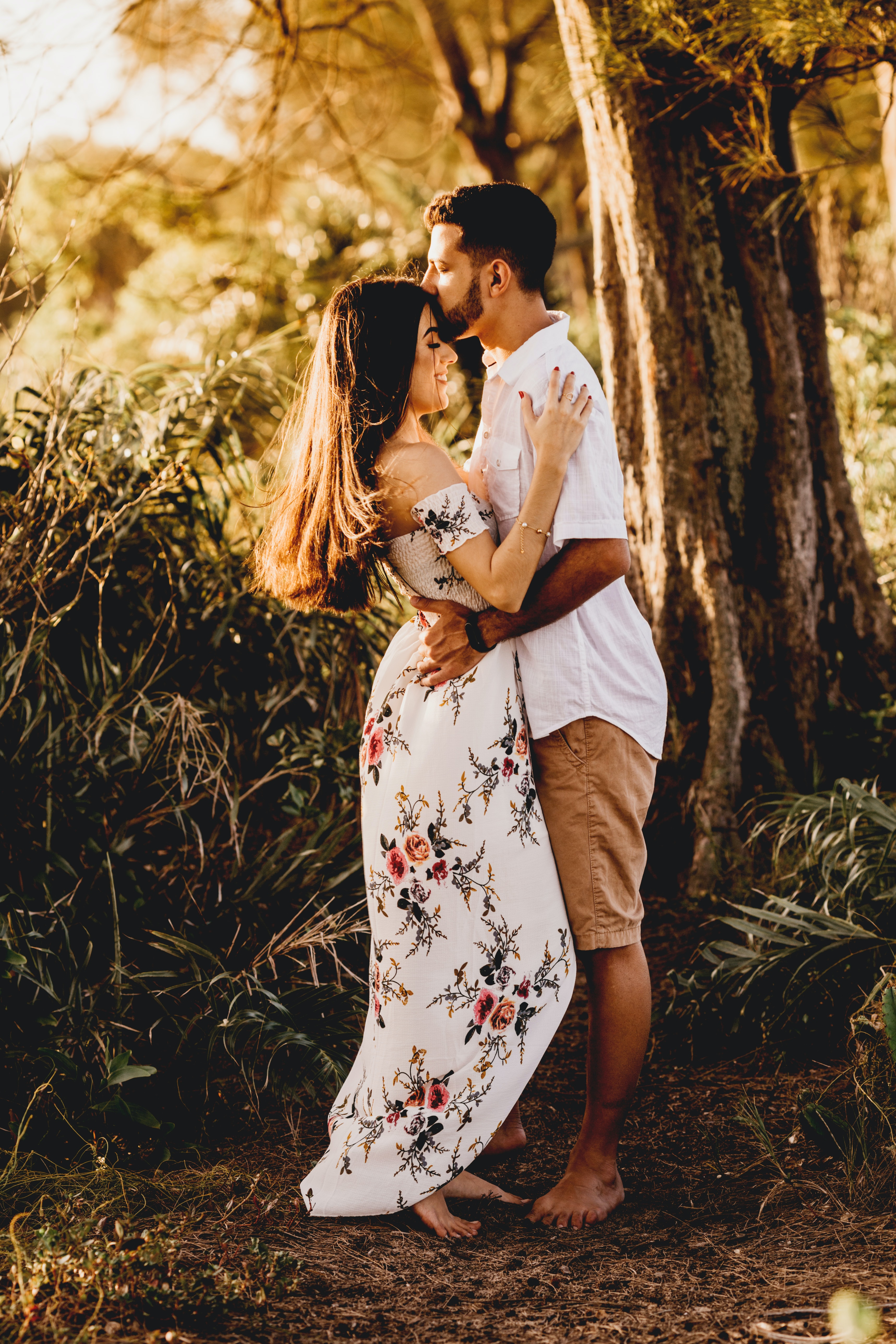 Romantic couple under a tree | Source: Unsplash
A Harmonious Bond
When the Aquarius woman and Libra man unite, they forge a relationship where peace and unity are its essence. The duo always strives for a harmonious blend, where collaborative efforts ensure a balanced and satisfying partnership.
To make things better, both signs share a commitment to nurturing the relationship's balance. For instance, if her Libra lover seeks happiness or comfort surrounding something, the Aquarius lady will go above and beyond to ensure his desires are fulfilled.
A unique trait of the Libra man is his tendency to prioritize his partner's dreams and aspirations. This inclination catapults him to wholeheartedly support his ladylove's ambitions, making her happiness his foremost concern. Conflicts seldom worm their way into this duo's relationship as they mutually work hard to keep their bond sturdy.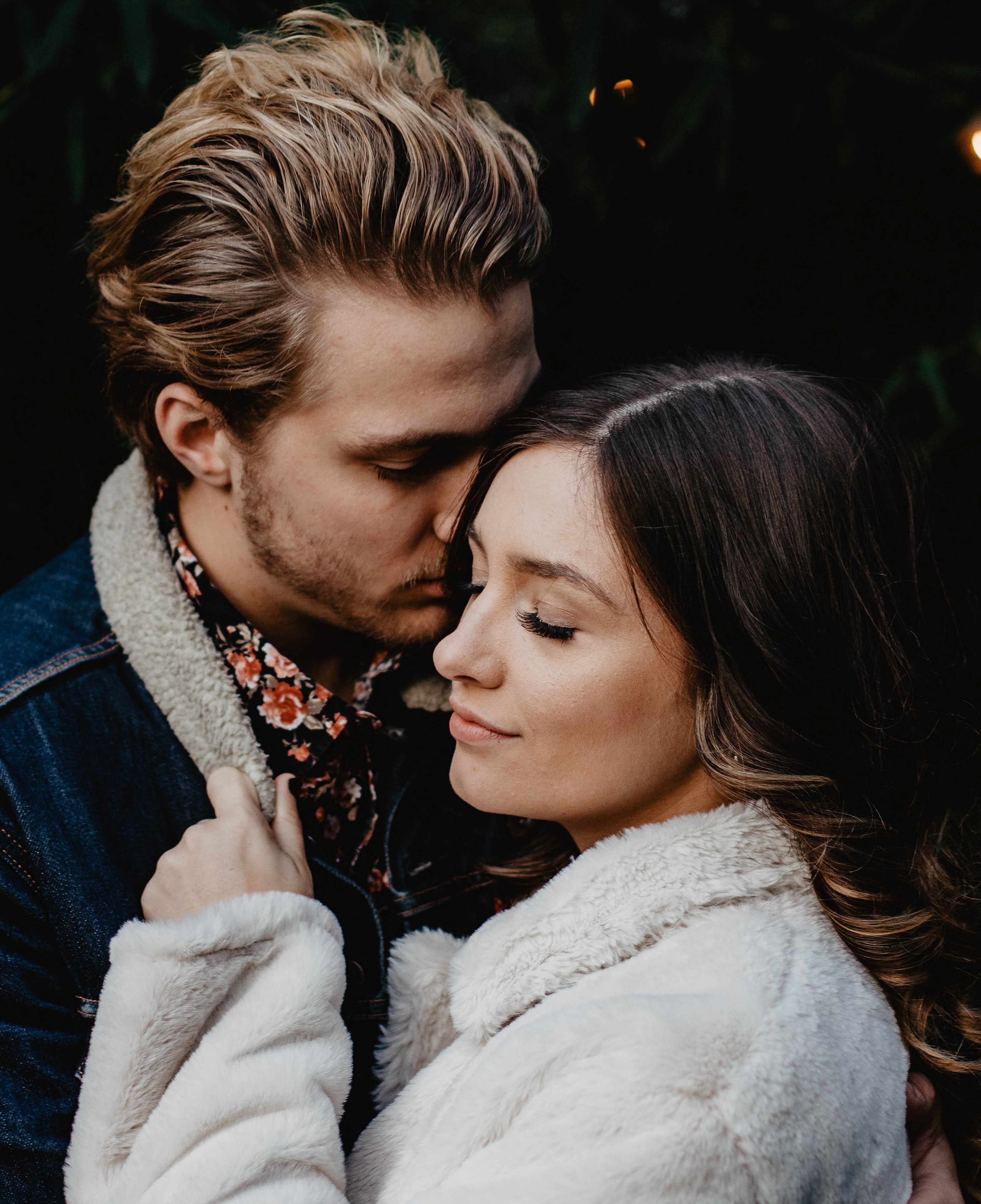 Couple cuddling with each other | Source: Unsplash
A Match Made in Heaven
On level one of their courtship, the Libra man often takes the first step. He often starts by instigating conversations. Thanks to her friendly nature, the Aquarius woman readily engages, thus hoisting the green flag to level two of their relationship.
However, she retains an air of mystery, leaving the Libra man wanting to uncover more layers of her persona and their combined desires.
So as they leap onto level two, their conversations deepen. The duo opens up on a wealth of shared opinions, interests, and other things, steamy and heartfelt. Remarkably, their perspectives align on numerous subjects, dragging the pair to a common ground that sets the stage for their relationship to flourish.
While an Aquarius woman is profound for her unique perspectives, the Libra man's own distinct outlook complements her, resulting in a solid, compatible match.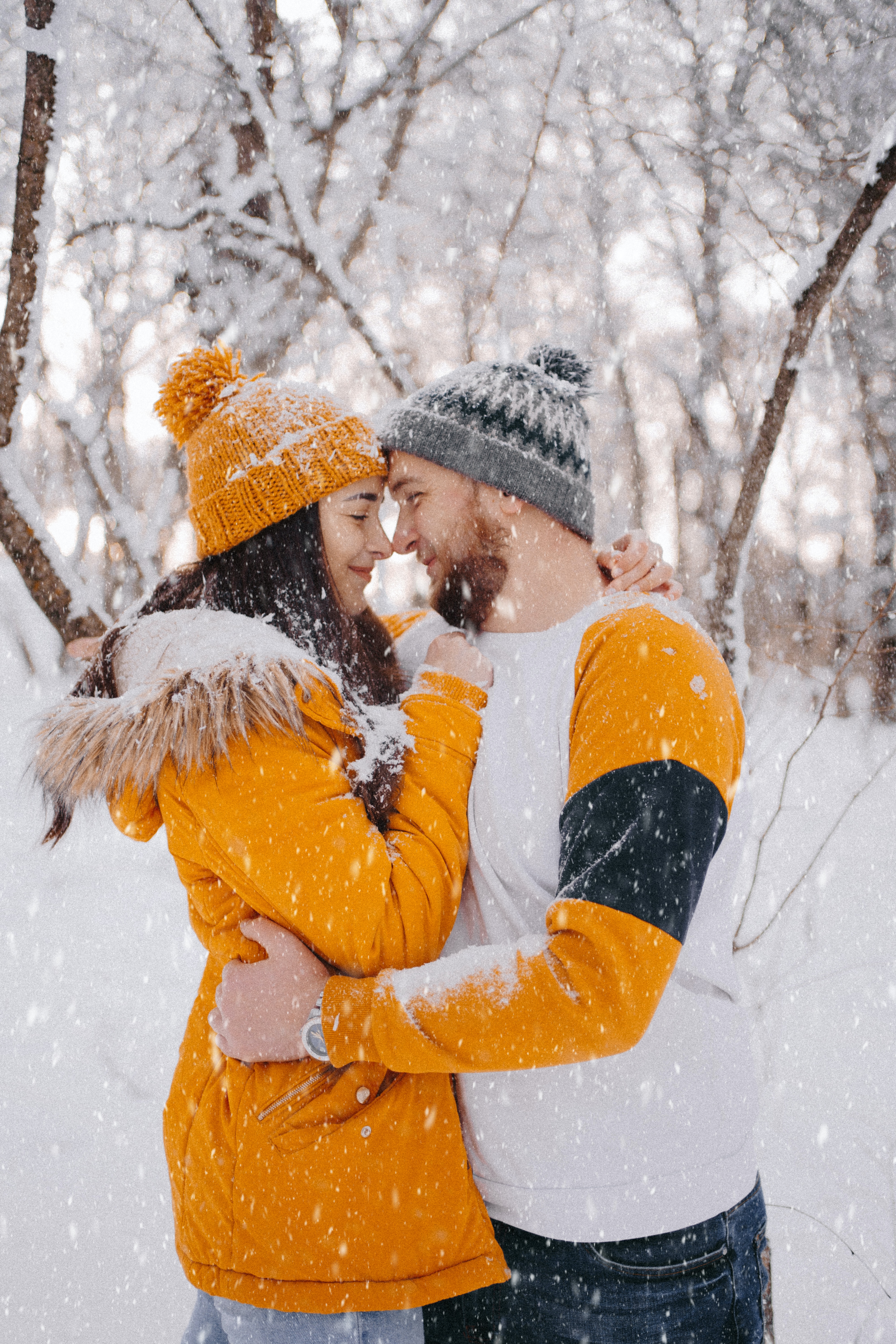 Romantic couple on a snowy day | Source: Unsplash
Love forms the Bedrock of their Compatibility
The alignment between Aquarius and Libra is strikingly pronounced. With his innate charm, the Libra man effortlessly captures the attention of the Aquarius woman, becoming her center of attraction all the time. Yet, he cautiously navigates toward unraveling the intimate corners of his life.
Upon entering into a relationship with an Aquarius woman, the Libra man discovers a soulmate with whom he can share his deepest emotions, insecurities, and fears. Likewise, she treats him like a confidant...a safe harbor to express her feelings and escape her shell.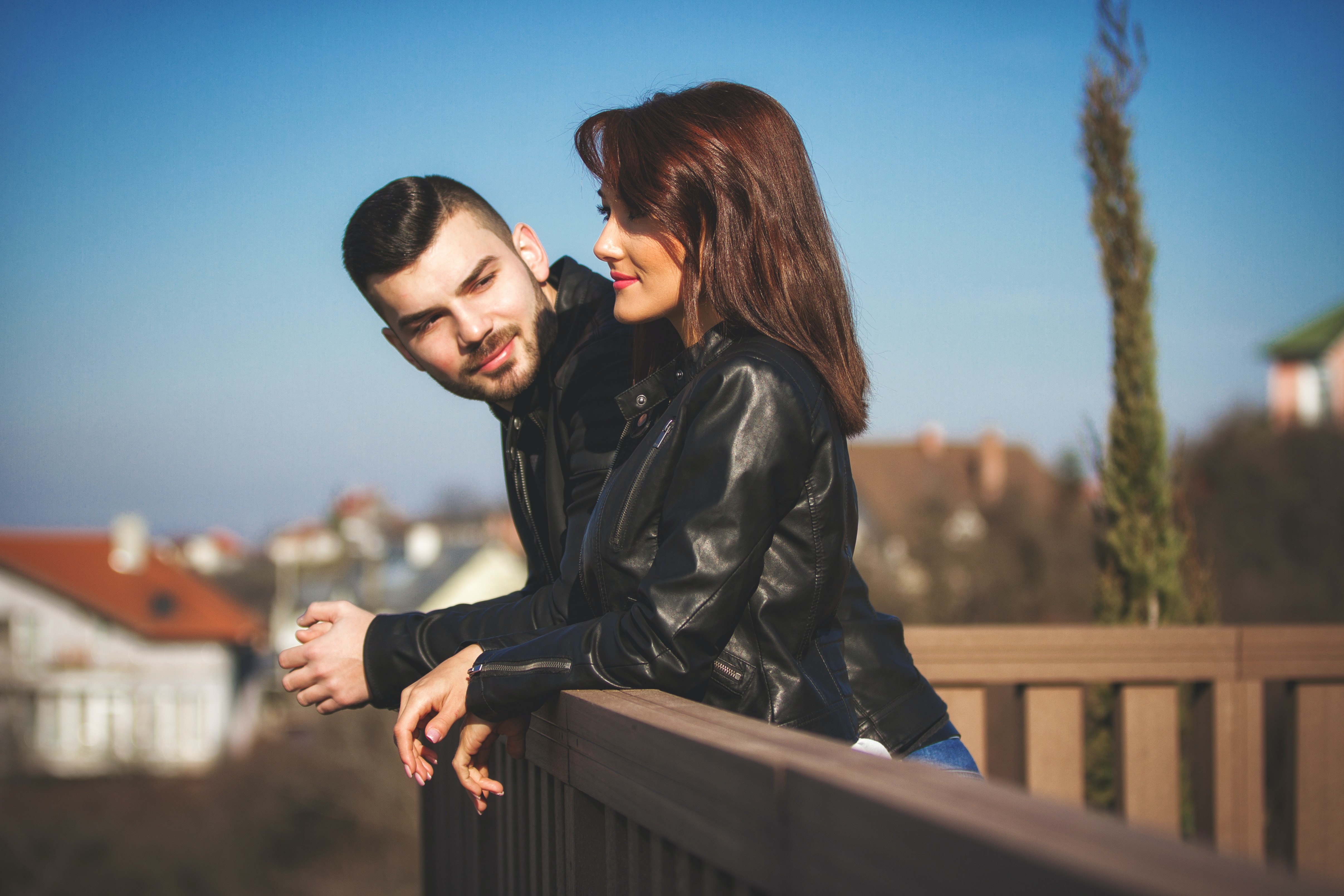 Man adorably staring at his blushing partner | Source: Unsplash
Overcoming Challenges Together
Besides the harmonious relationship an Aquarius woman and Libra man share, they face their fair share of hurdles. For this duo, one such challenge arises from the Libra man's tendency for indecisiveness. Sometimes, his limited approach to making decisions can prove frustrating for the Aquarius woman, who often prefers a prompt resolution.
Over time, a dynamic might unfold where the Libra man seems more assertive, thriving on dominance, while his Aquarius lady's stubborn nature is perceived as stretching beyond conventional boundaries.
However, as their connection runs deep, they are able to navigate these challenges together as they very well understand that no path is entirely smooth.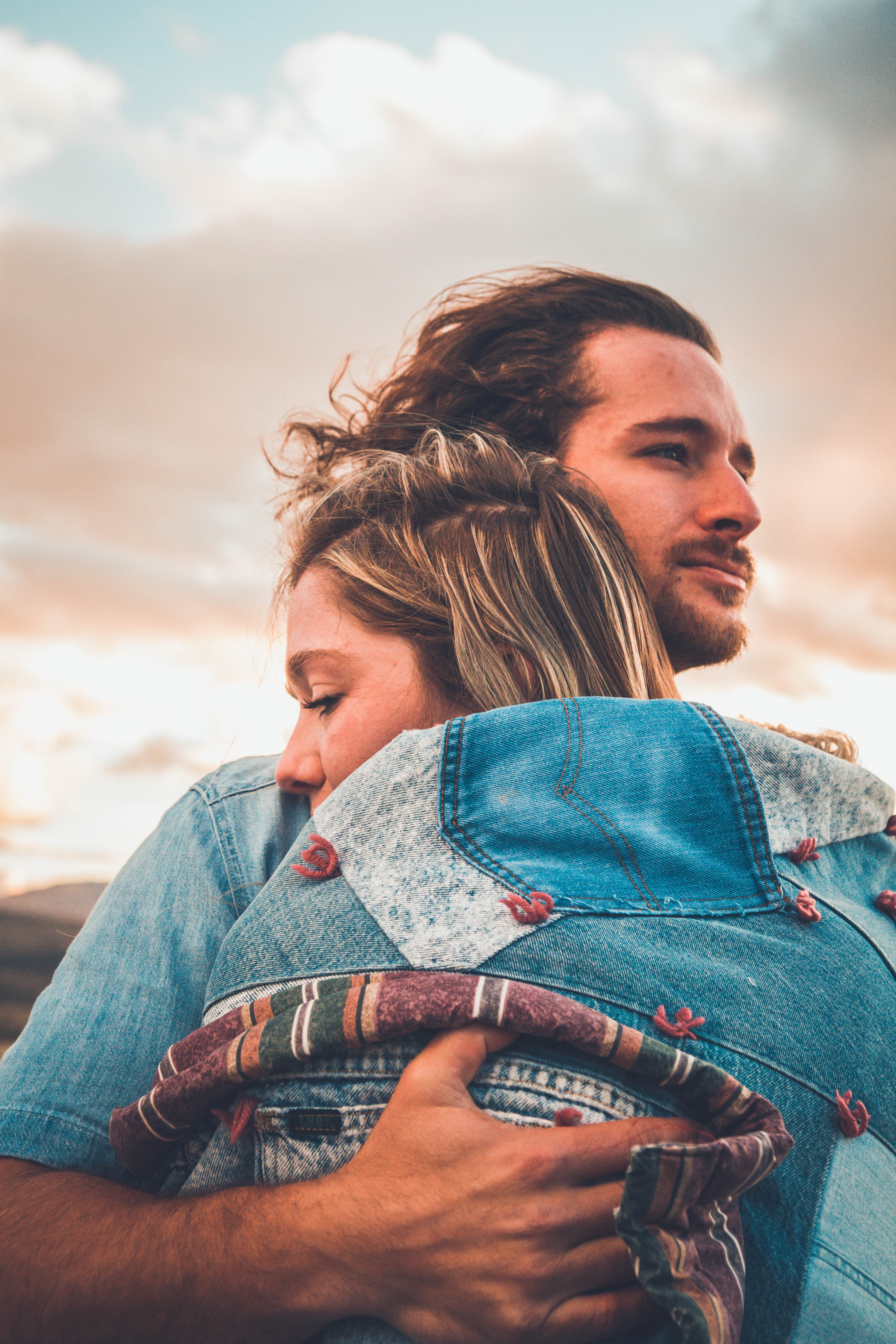 Couple embracing each other | Source: Unsplash
The Aquarius woman and Libra man's ability to confront and overcome obstacles together indeed becomes a testament to their bond's strength and compatibility.
Minus these little hurdles on the way, the success of this duo's journey hinges upon their willingness to foster open communication and understanding. Ultimately, their shared story dramatically turns into a tale of lasting happiness.
In the realm of unwavering commitment, another sun sign duo that stands out is the Leo woman and Aquarius man. Delve into their unique dynamic by reading: Leo Woman and Aquarius Man: Their Worlds Could Revolve around Each Other.
Subscribe if you like this story and want to receive our top stories!