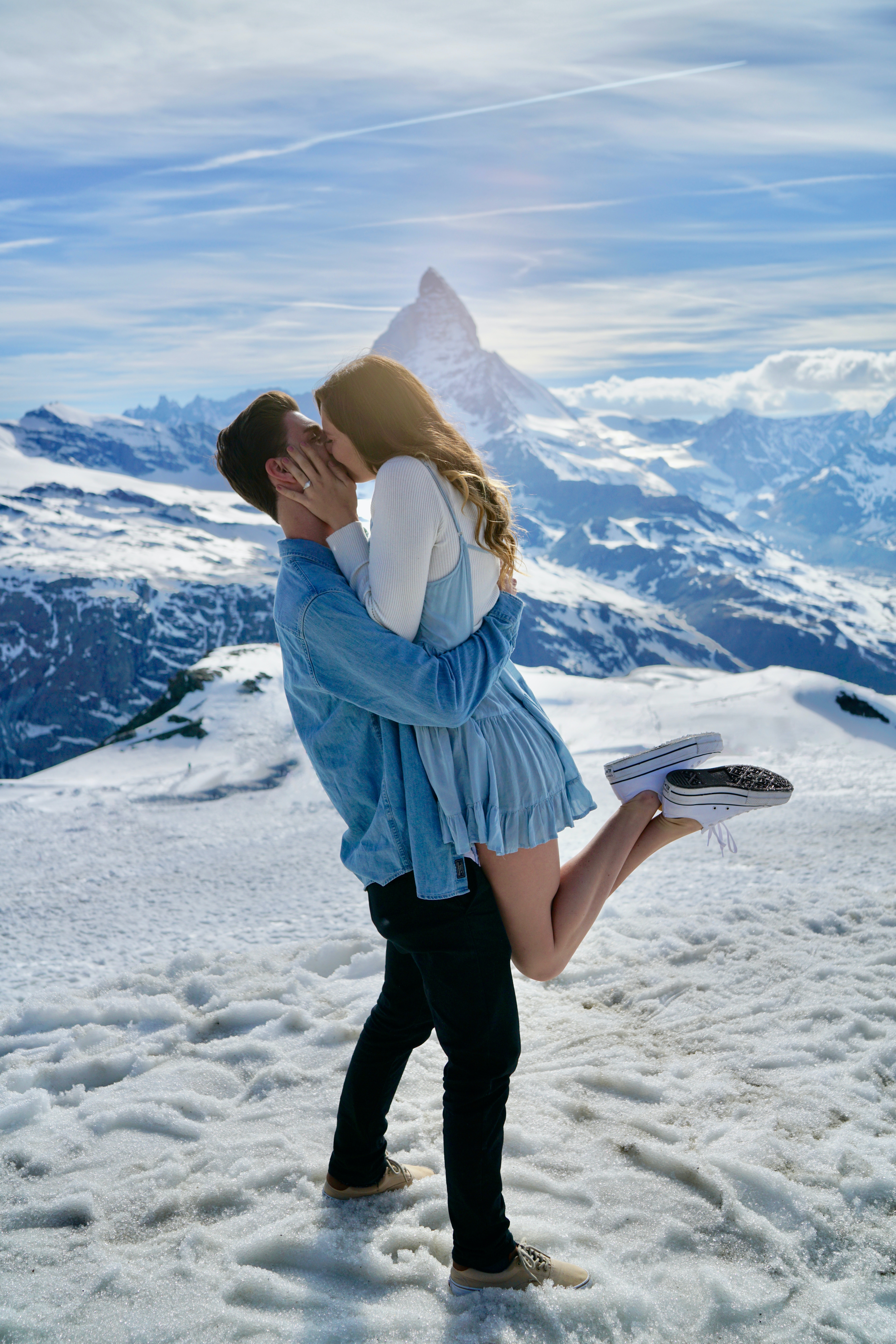 A young couple in love | Source: Unsplash
Capricorn Woman and Pisces Man: All about the Sea Goat and Fish in Love

A Capricorn woman is a fountain of wisdom, silent strength, and shrewdness, shrouded in an aura of mystery. On the other hand, the Pisces man embodies the essence of a romantic dreamer and is often elusive and mystifying in his ways.
First things first: The Capricorn woman and Pisces man both display a cautious approach to matters of the heart. So the realm of love becomes a treasured, enchanting journey for them.
But what happens when the zodiac's sea goat and fish fall in love with each other?
The Capricorn lady, the cardinal earth sign (December 22 - January 19), embodies its earth element, holding the power to shape and direct as the earth does to water.
In contrast, her Pisces man, the mutable water sign (February 19 - March 20), embodies the nurturing essence of water and is open to reshaping and softening like the flowing rivers.
So when the sea goat meets the fish, they emulate nature's synergy—earth without water is barren...and water without earth is purposeless. Here's what happens next as the chapters of the Capricorn woman and Pisces man's love story unfold...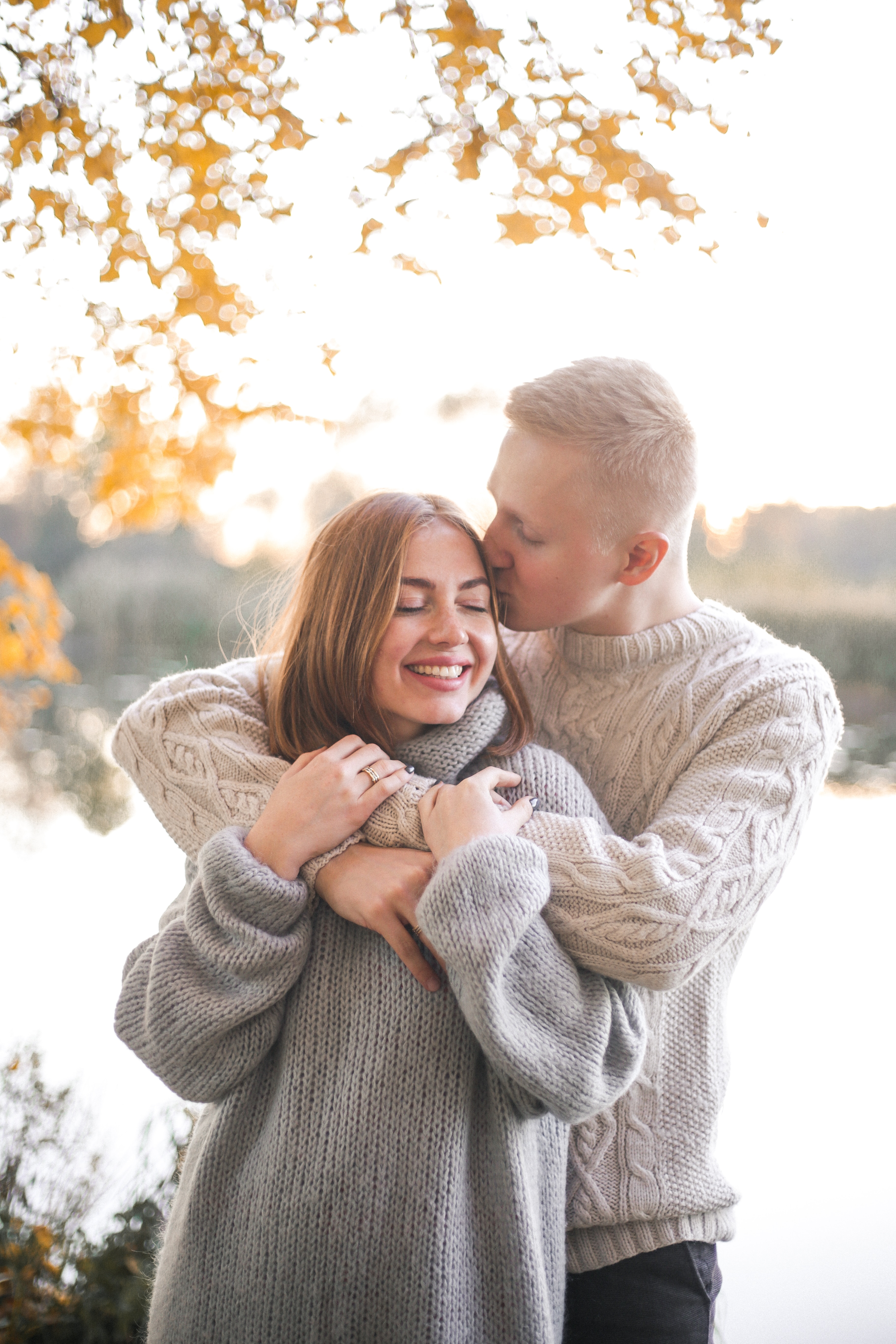 Man kissing his partner from behind | Source: Unsplash
Opposites Attract
The quiet and resilient persona of a Capricorn woman draws the attention of a Pisces man. Her unwavering dedication to getting things done promptly and orderly cast an irresistible charm on him.
In turn, the inborn compassionate Piscean almost instantly captures the heart of his lady love.
The dynamic between a Capricorn woman and a Pisces man bridges contrasts and weaves them into a happy and harmonious couple. It's more like a connection made by the stars that transcend mere understanding, harboring a bond that thrives on their individual strengths.
They meet, become friends, and fall in love...now what?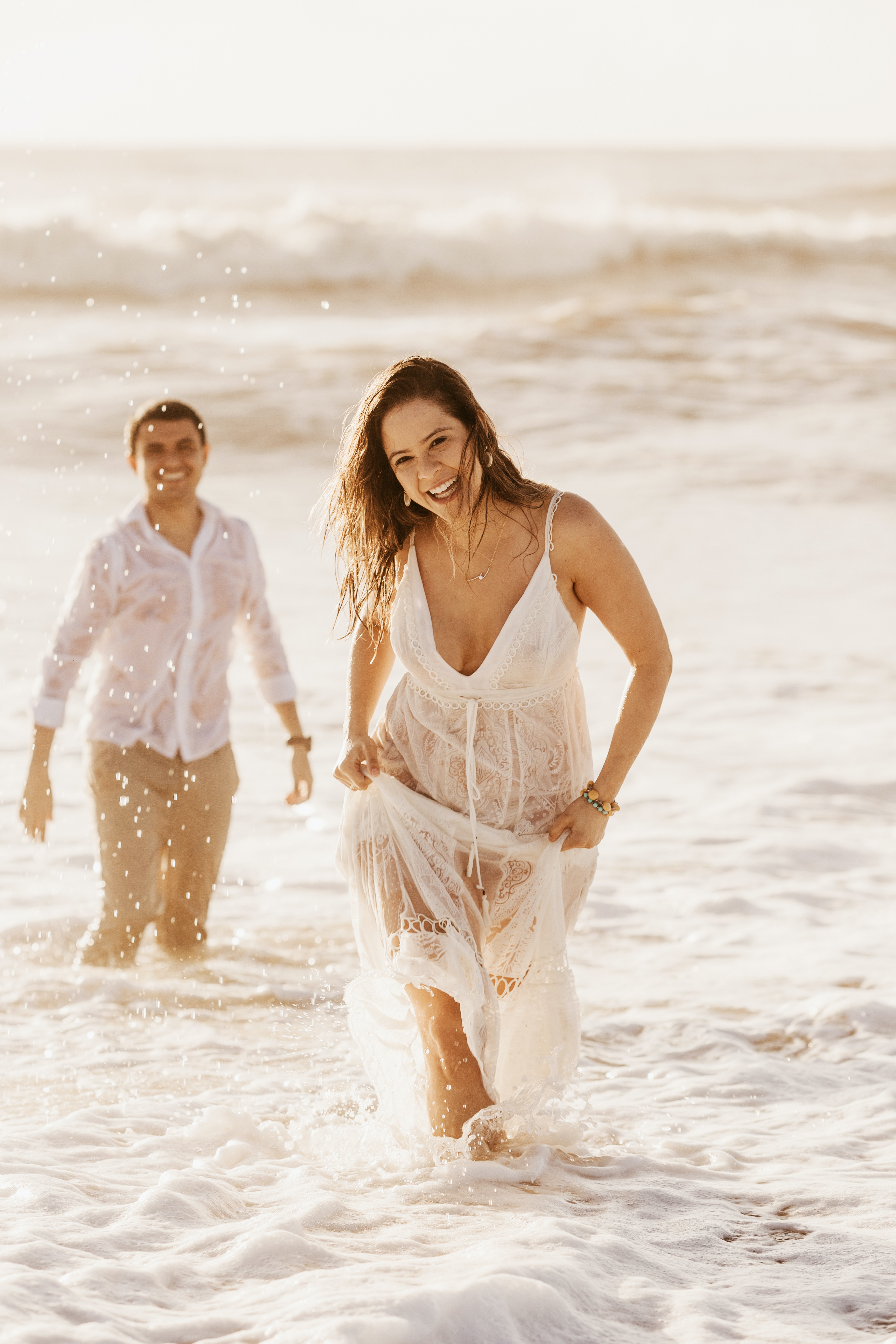 Happy couple enjoying on the beach | Source: Unsplash
Love Beautifies and Balances Their Contrast
A Capricorn woman and a Pisces man possess contrasting traits. For instance, if she says 'no' to something, he has to have a reason to contradict her argument! Yet, the magic of their relationship makes wonders happen when the pair support each other no matter what. So what's the catch?
Well, the most positive aspect of the sea goat and Piscean relationship is their unique blend of temperaments. But when it comes to love, a Pisces man's romantic and emotional nature creates the magic that unlocks his Capricorn lady's heart with a soft click.
A Pisces man is a born romantic, capable of bringing out the romance in a Capricorn woman. He's expressive when it comes to love and will make her feel very special with his constant display of affection. So when a man this charming is ready to bend the skies to melt her heart, the Capricorn woman seamlessly gives in!
On the other hand, the Capricorn woman is a pragmatist, while her Pisces counterpart is a dreamer. As their relationship deepens, she becomes his reality check and helps him plan the best ways to fulfill his dream.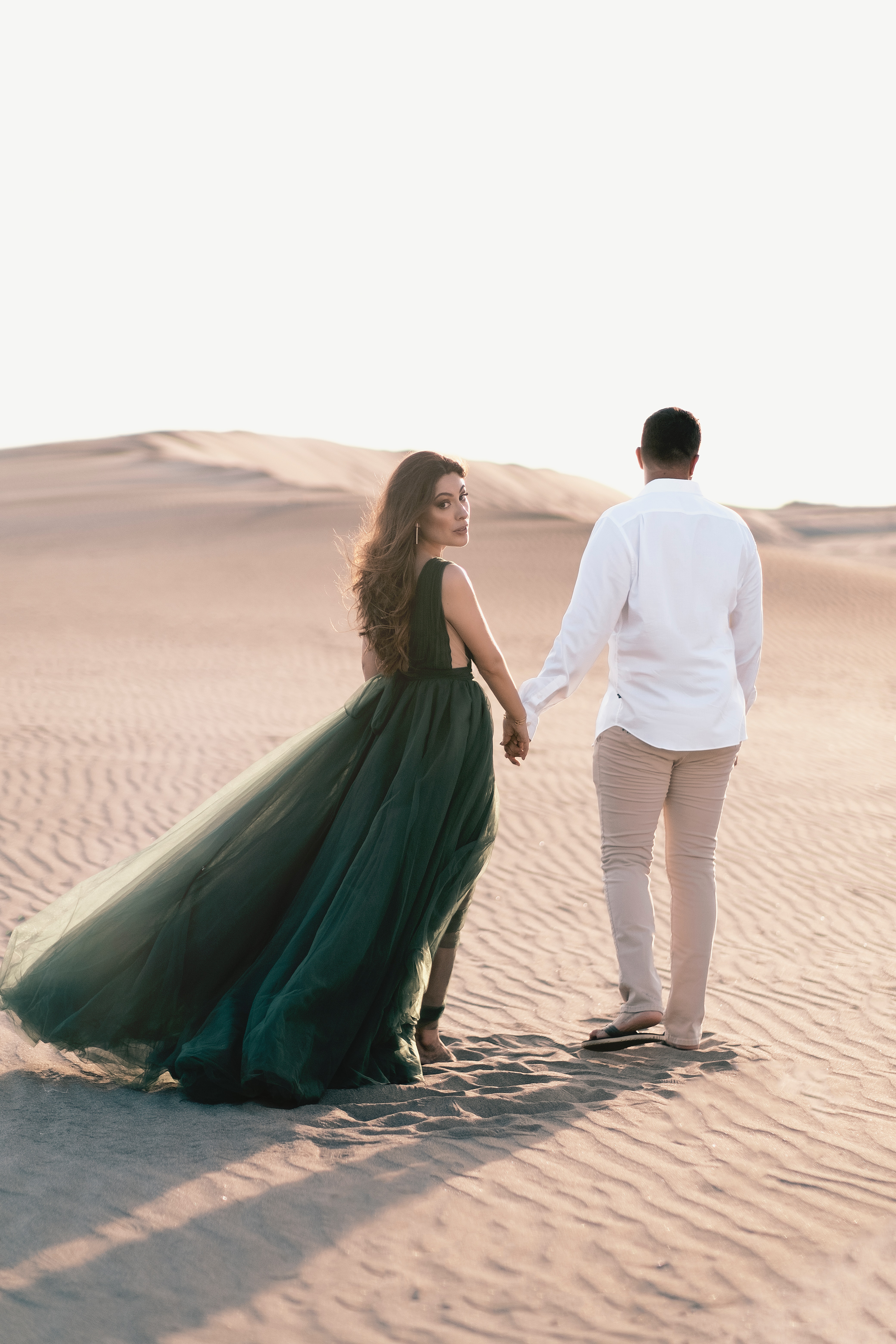 Couple walking in a desert | Source: Unsplash
From Just Friends to Soulmates
A Capricorn woman and a Pisces man in love prefer to keep things private. They adore silence and are gentle beings sharing similar outlooks and attitudes. So before taking things to the next level, being best friends is easy for this pair.
They accept each other for the person they are inside out. They feel safe around each other and nurture a comfort zone for one another, thus giving their friendship enough time and space to grow. Things become even more interesting when their generosity and acceptance of each other come into play. Moreover, the Capricorn-Pisces pair demands little from one another.
Despite different lifestyles, they can be BFFs, thanks to their balance of freedom and understanding. However, not every sea goat and fish can remain best friends forever, can they?
A Capricorn woman and Pisces man are extremely cautious when it comes to love. Although magically drawn to each other, they don't want to make mistakes. So they take baby steps as they begin dating, investing their time in getting to know each other before getting past the buddy mode.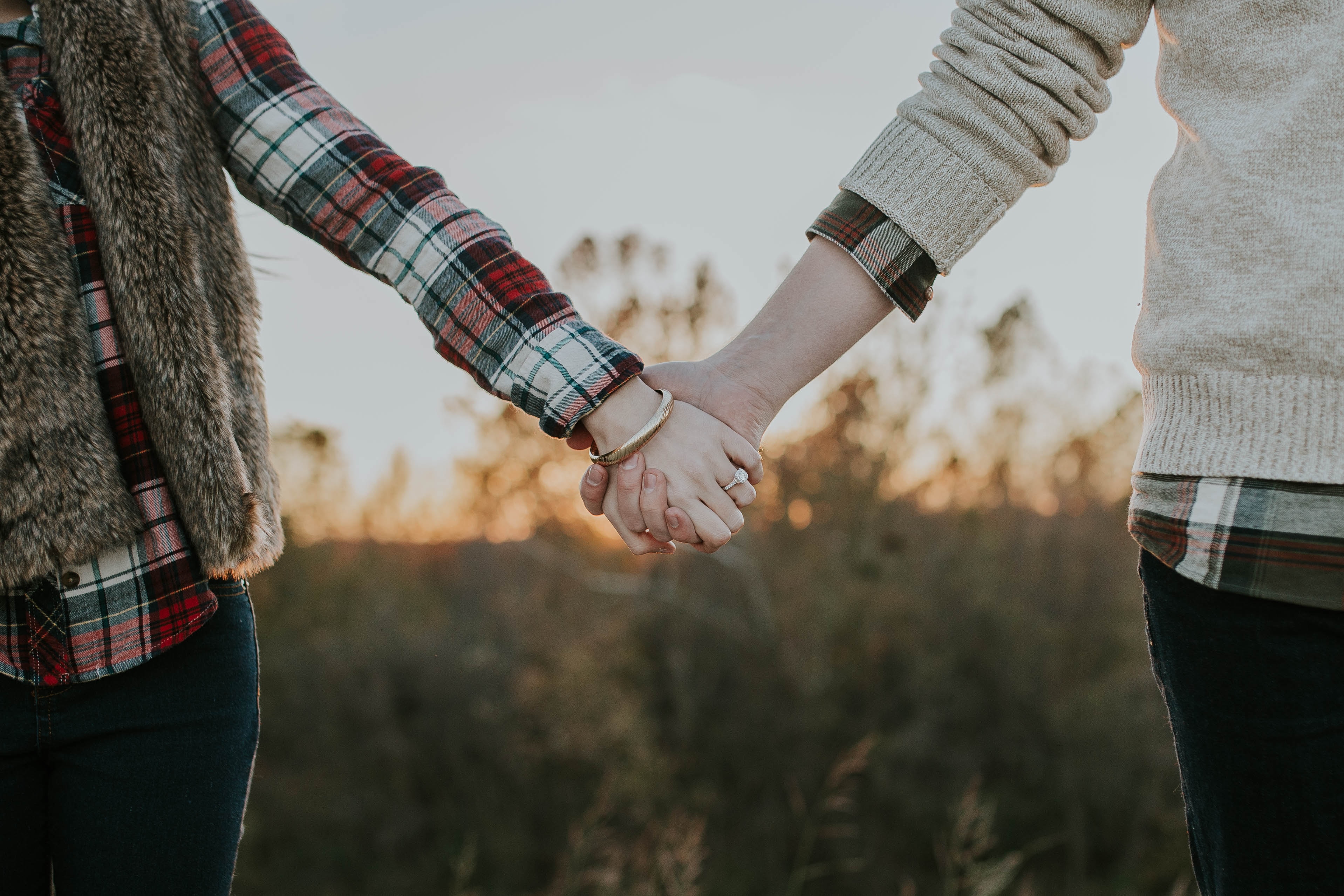 Young lovers holding hands | Source: Unsplash
Igniting Sparks in Bed
The Capricorn woman and Pisces man's intimate chemistry is more of an emotional thing than just two bodies becoming one. They are deeply attached magic seekers who strive to bring more joy and pleasure to each other.
A Pisces man opens the doors to heaven by creating magic, thus bringing his Capricorn ladylove to life in bed. They simply don't engage in a physical relationship within those four walls. They make love to ultimately express their love.
There's a blend of sensuality, empathy, and euphoric feelings when the Capricorn and Pisces couple lose themselves in one another. As they rise out of bed, their bond is forever sealed, and they become one—physically, spiritually, and emotionally.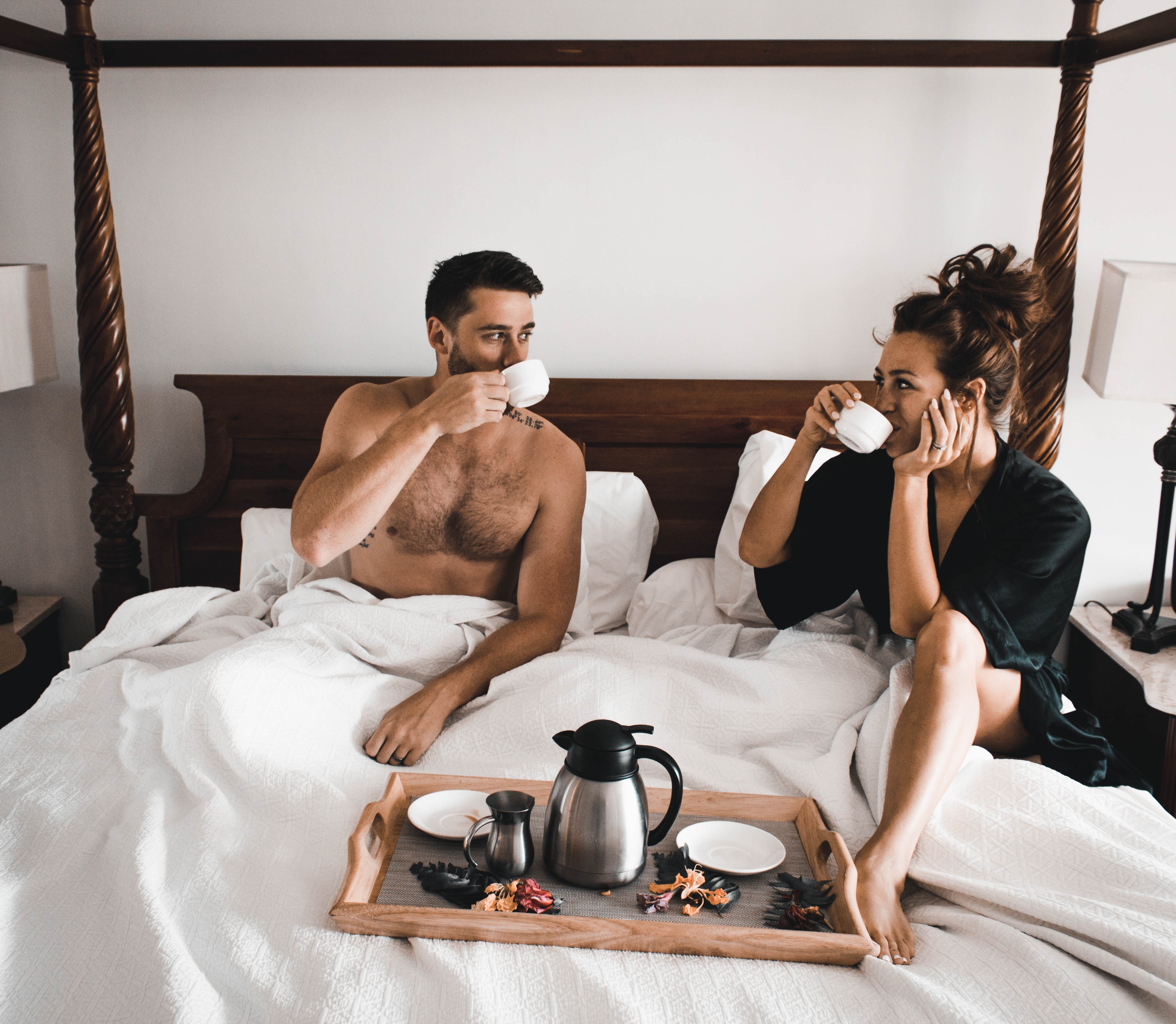 Romantic couple in bed | Source: Unsplash
Overcoming Obstacles Together
A relationship becomes stronger only when you know to handle problems and overcome obstacles together. For the Capricorn woman and Pisces man duo, the major challenge that demands the couple's attention is the Capricorn lady's robust character.
We're talking about her resilience, inclination, and determination to assume responsibility for her sensitive, gentle, and adaptable Pisces partner.
This dynamic can give rise to a co-dependent pattern, where an unspoken understanding exists for her to play the iron lady all the time so he can be vulnerable.
In due course, this might pave the way for excessive reliance on each other. To overcome this potential pitfall, the pair must set boundaries, take breaks, and comprehend their inherent tendencies.
And once the storm calms down and the dust settles, the Capricorn woman and Pisces man are once again smitten with love.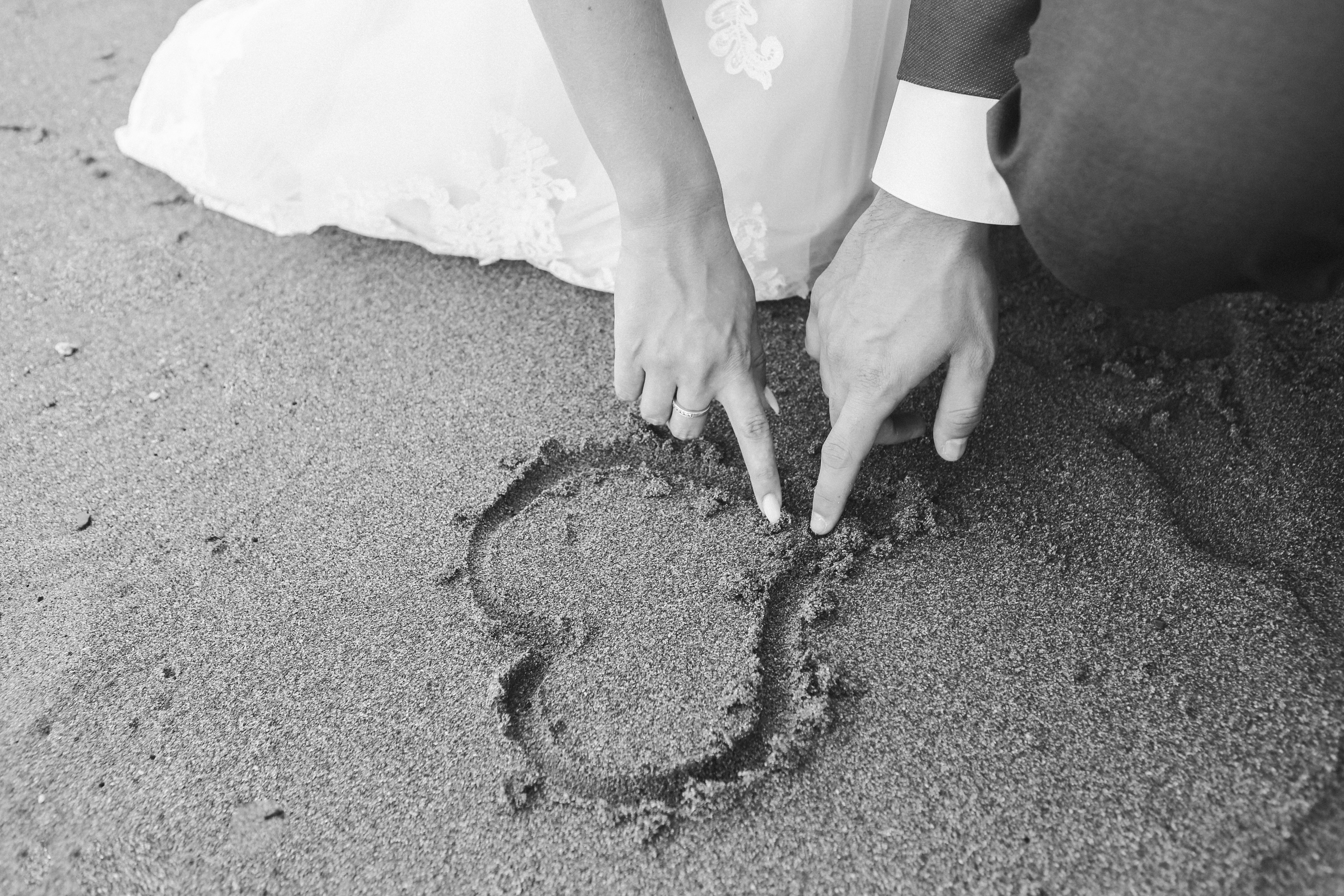 Couple drawing a sand heart | Source: Unsplash
Though the lovebirds from the zodiac pairing might face inevitable hiccups at the beginning or somewhere in the middle of their intense relationship, they are not among those who back off easily.
A Capricorn woman and a Pisces man in love will devote their understanding to their relationship to make sure that everything falls back in place. Although they see life from different angles, which sets them apart, this couple turns out to be a great match.
Find out more about a Capricorn woman's traits when she finds love in a Capricorn man by reading: Capricorn Woman and Capricorn Man: A Nearly Perfect Association.
Subscribe if you like this story and want to receive our top stories!