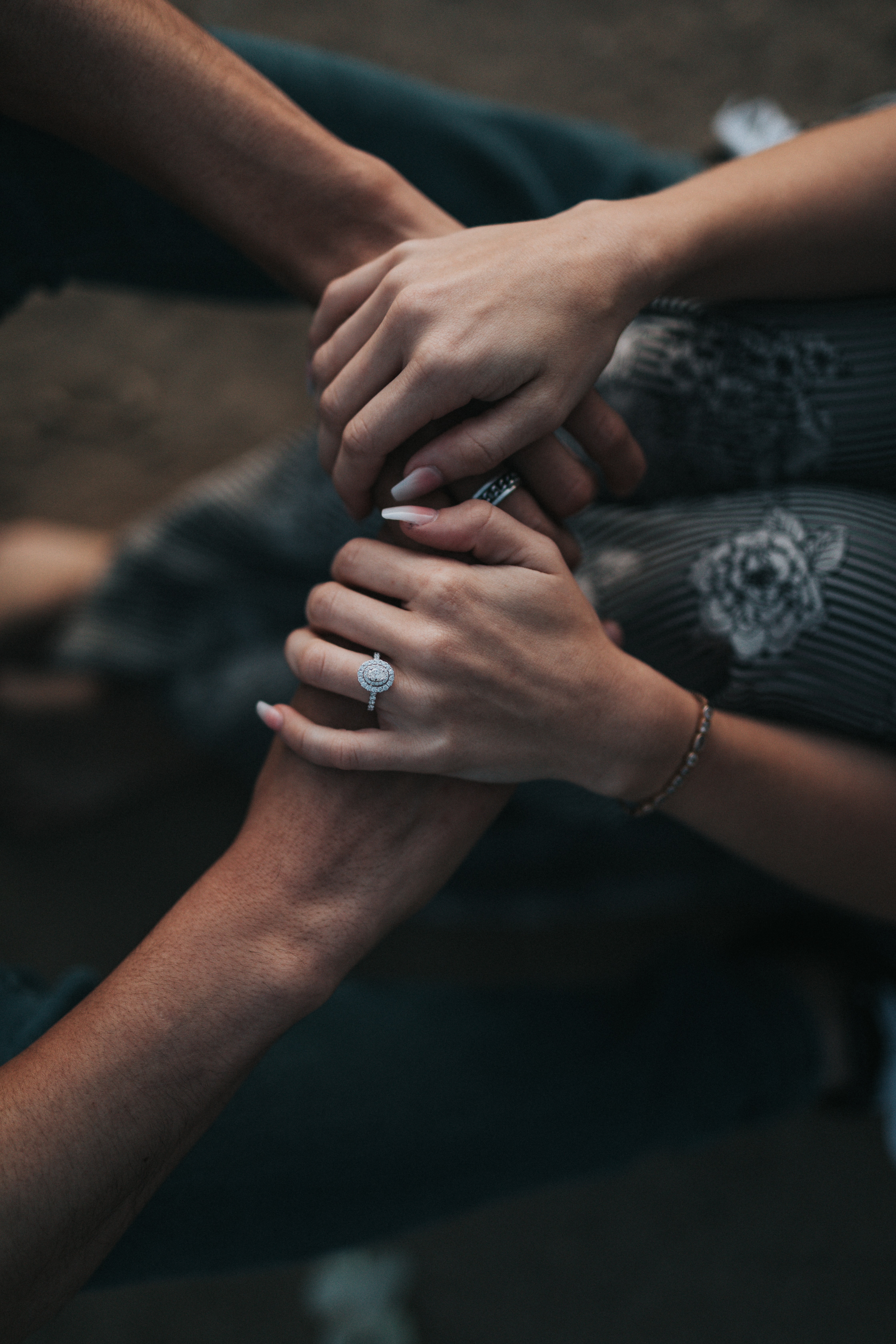 Couple holding hands | Source: Unsplash
Pisces Woman and Capricorn Man: When These Opposites Attract, They Make an Incredible Team

The love chemistry between a Pisces woman and a Capricorn man is a classic affair! It holds the potential for a soulmate connection if they embrace and accept each other's personalities.
Despite being opposite signs in the zodiac, the fish and sea goat forge a strong and enduring bond based on shared admiration and respect for each other. So what tells a Pisces woman whether the Capricorn man could be her significant other?
Characterized by ambition, diligence, and responsibility, a Capricorn man (December 22 - January 19) embodies qualities of organization. Simply put, he strives for perfection in everything and has a focused drive to achieve his goals.
When a Pisces woman (February 19 - March 20) meets such a Capricornian who shines with remarkable synergy, their individual strengths snowball, forming a dynamic dream team.
The Pisces woman imbibes the essence of pragmatic thinking from her Capricorn partner. Meanwhile, he learns the art of embracing life's pleasures from his Pisces counterpart.
In the intricate dance of compatibility between a Pisces woman and a Capricorn man, their shared journey is painted into a perfect portrait, with a palette of all things beautiful and challenging...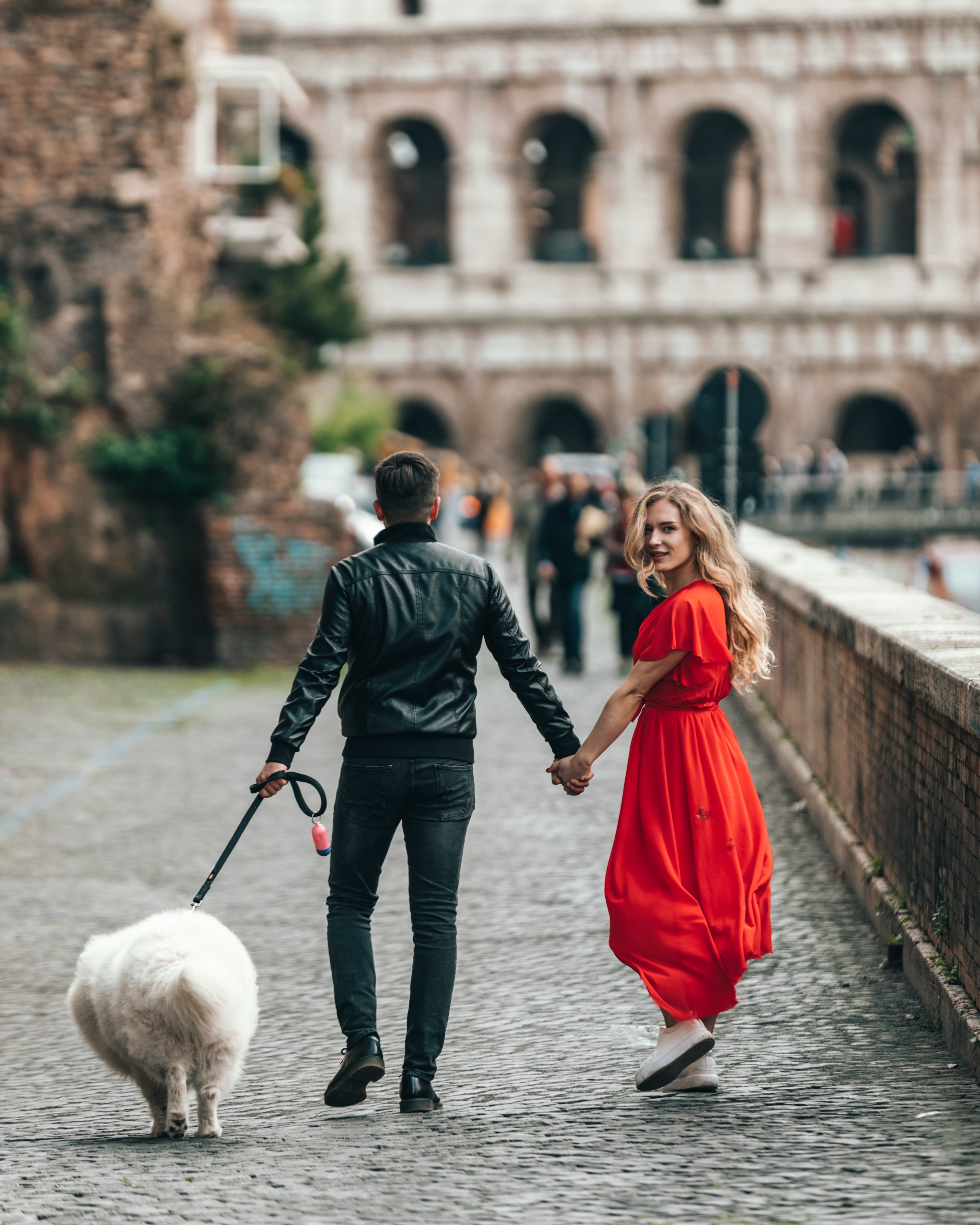 Romantic couple with their dog in Rome | Source: Unsplash
When the Adventurous Fish Meets the Dreamy Sea Goat
The pairing of a Pisces woman and a Capricorn man is a match made in heaven. Together, they unlock each other's finest qualities, crafting a mind-blowing life as soulmates.
The Pisces lady embraces life's adventures with a daring spirit. She often ventures beyond her comfort zones and pushes boundaries to climb the peaks of her dreams.
On the other hand, her Capricorn lover stands as her steady anchor. He offers unwavering support and grants her the security and assurance needed to achieve her dreams.
United as soulmates, they paint a picture of a heavenly match. In their shared world, the mermaid's imagination soars as she explores her realm of fantasies.
Her Capricorn man, fortified by the celestial companion Saturn, becomes her beacon of strength and stability, providing her the sanctuary she needs to reflect on her innermost thoughts and emotions.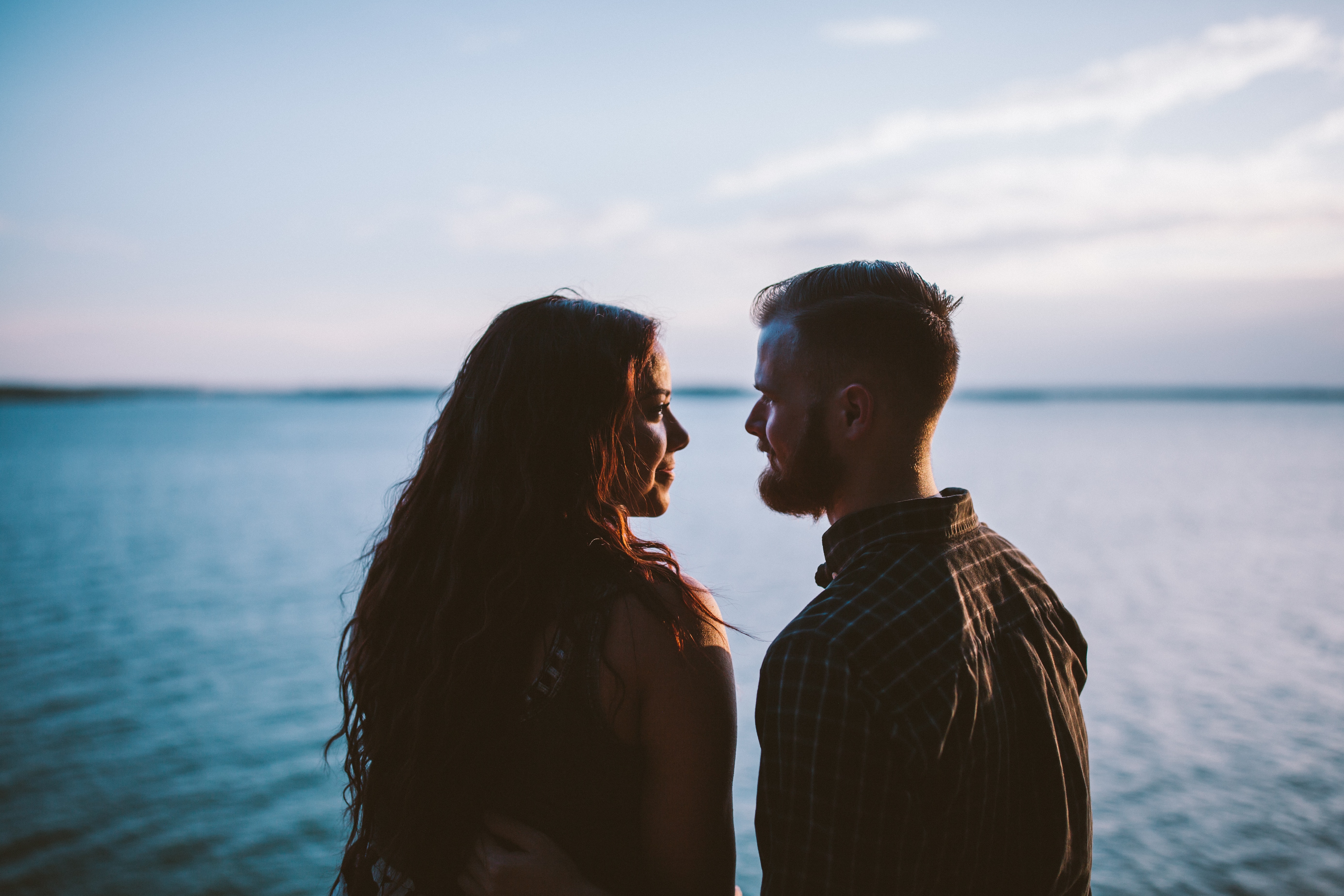 Lovers unable to take their eyes off each other | Source: Unsplash
Love that Grows Stronger Each Day
A Pisces woman and a Capricorn man have the potential to build an enduring bond that could last a lifetime, positioning them as soulmates of a lasting, committed relationship. What makes their love story stronger with each fleeting day?
A mermaid and sea goat in love embark on a journey of shared intimacy, thanks to the deep levels of their understanding and compatibility. However, the path to building such a strong partnership requires the duo to embody patience and empathy.
Through this mutual dedication, the Pisces woman and Capricorn man are intertwined as soulmates as they traverse the labyrinth of each other's thoughts, emotions, and yearnings.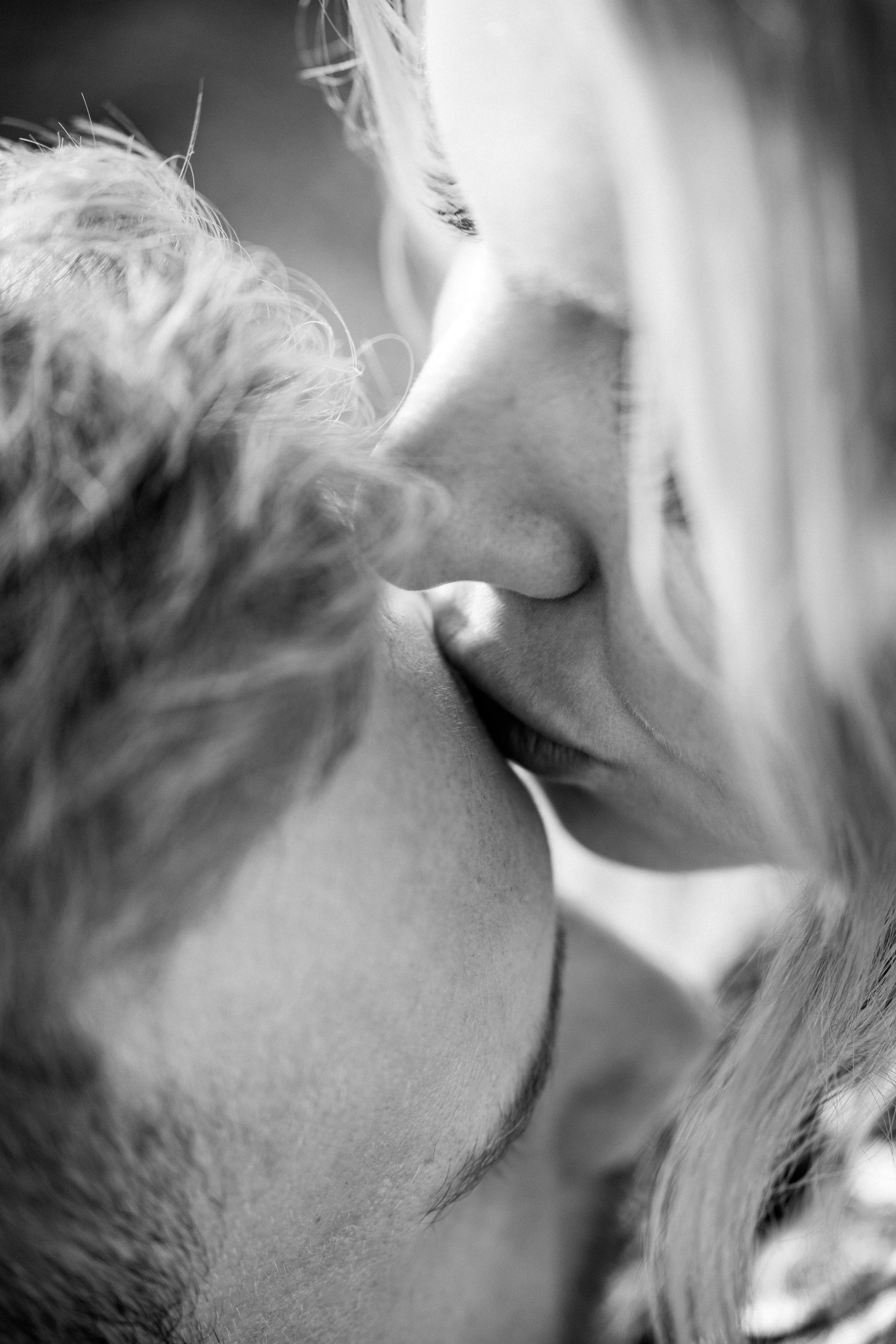 Affectionate woman kissing her partner on his forehead | Source: Unsplash
Social Butterflies of the Zodiac
The Pisces and Capricorn duo thrive in their shared social endeavors. Although opposing signs, their distinct vantage points intertwine seamlessly, granting them the space to navigate the intricacies of each other's private boundaries.
It lays the groundwork for a relationship with enduring potential, making the fish-sea goat duo a celestial couple bound as soulmates.
The social journey of this couple is richly rewarding as they go on to embrace their social life with an unwavering commitment, fortified by their intense compatibility.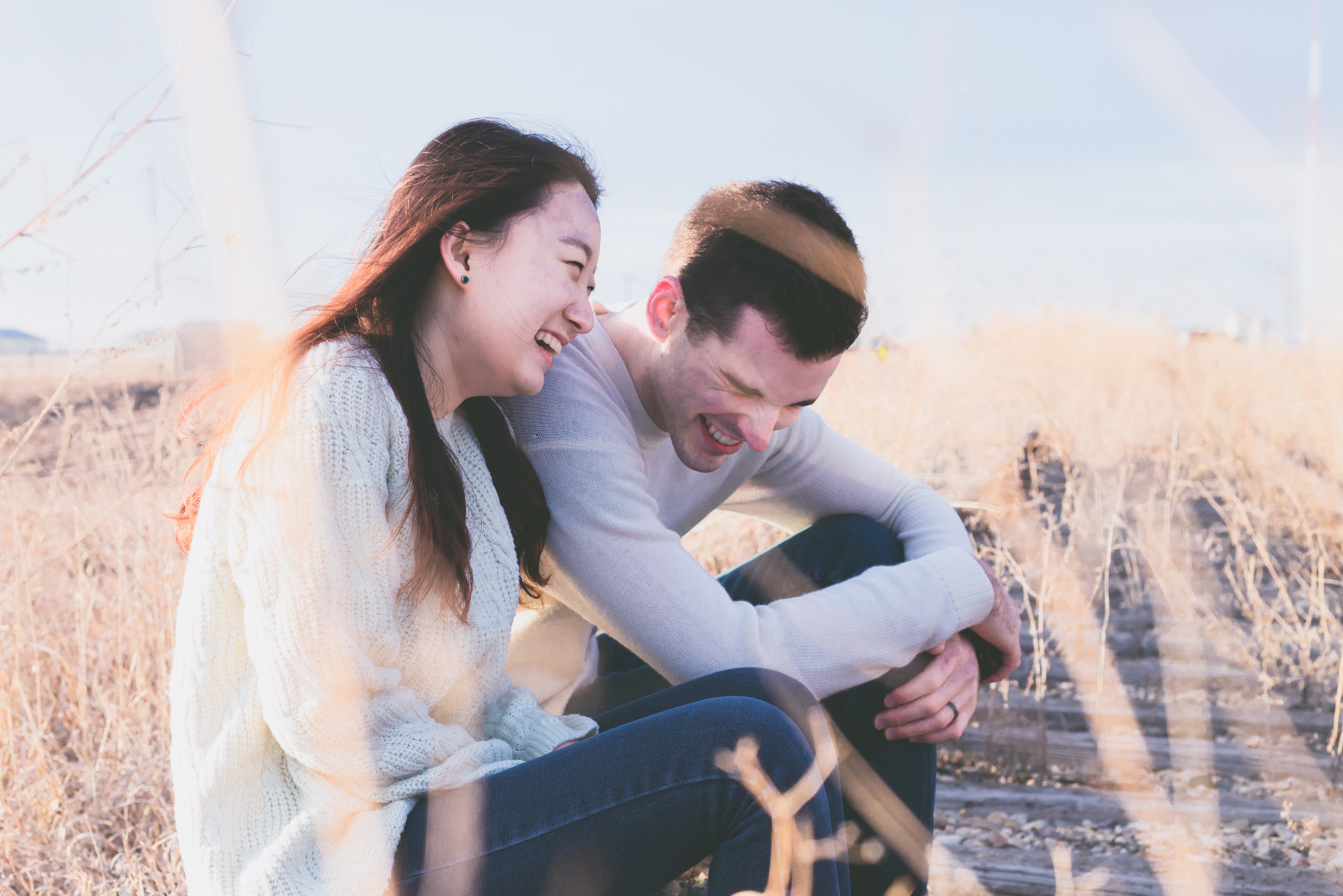 Couple sharing a hearty laugh | Source: Unsplash
Making Things Work Together
The Pisces woman and Capricorn man have a unique insight into each other's inner personalities. It's thus a cornerstone of their relationship's vitality. Their profound connection rewards them with a lens into each other's depths that sets their intimacy apart.
While the mermaid and sea goat's differing outlook on life might occasionally spark conflict, their unyielding commitment and dedication to making their relationship sturdy reap a sweet fruit.
As a harmonious pair, this duo's astrological traits bring divergent yet rewarding approaches to their relationship. The Capricorn man's emotional stability anchors the Pisces woman's intuitive nature, opening the gateway to exploring each other's intimate worlds.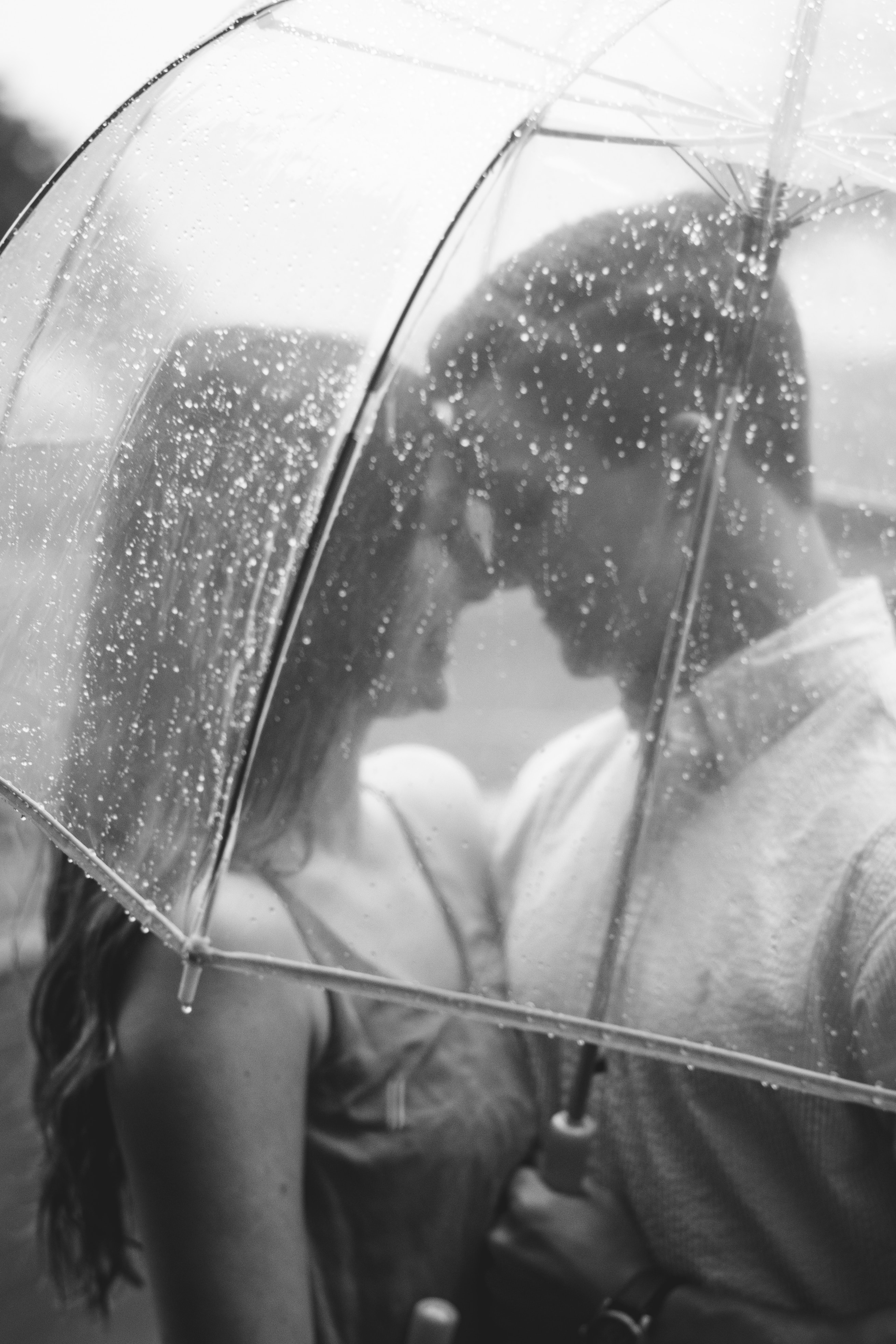 Woman immaculately smiling at her partner under a transparent umbrella | Source: Unsplash
The sturdy emotional reservoir between a Pisces woman and a Capricorn man is a central factor that renders them an exceptional match as soulmates.
The best trait about this duo is the emotional depth they share. It allows them to explore each other's ups and downs in a way that no one else can.
Know more about Pisces compatibility with another sign by reading: Cancer Woman and Pisces Man: Star Signs Made for Each Other.
Subscribe if you like this story and want to receive our top stories!