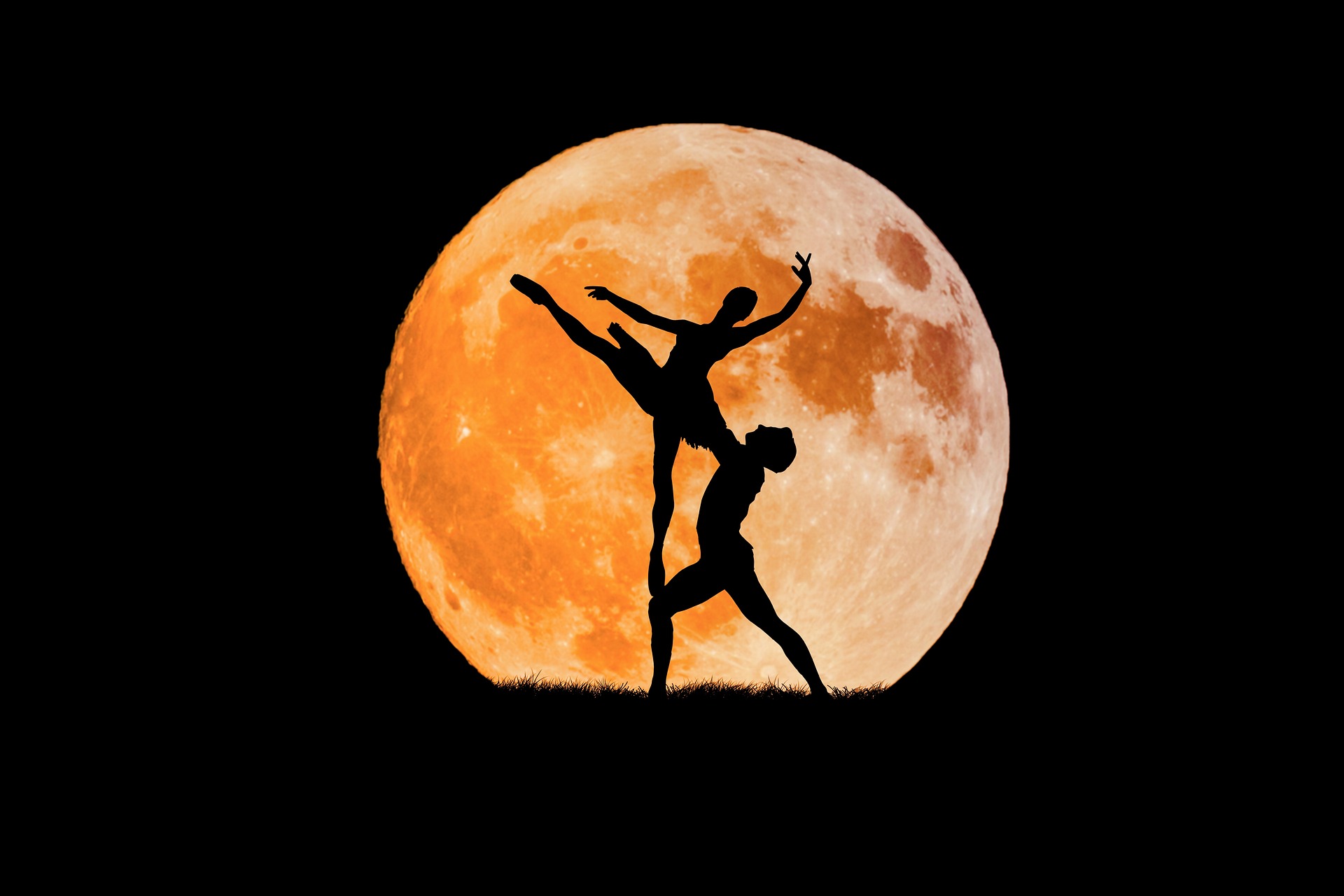 Two individuals dancing ballet in front of a full moon. | Source: Pixabay
Aries Woman and Pisces Man: The Unexpected Potential to Become a Dream Team

Despite assumptions, the Aries woman and Pisces man have a considerable potential to become a borderline ethereal couple, full of passion and dreamy love that can be felt when they walk in any room. They need to see the other's innate power and combine forces.
The Aries woman and Pisces man appear opposites, with Ram's blazing and direct nature and Pisces's dreamy and all-around disposition. However, their attributes can unify, creating a powerful and almost mystical energy that brings vigor to the many aspects of life.
But, if these two are to build a healthy relationship, they must not only put the work in but also surrender to the other's energy and join the flow together, hand in hand.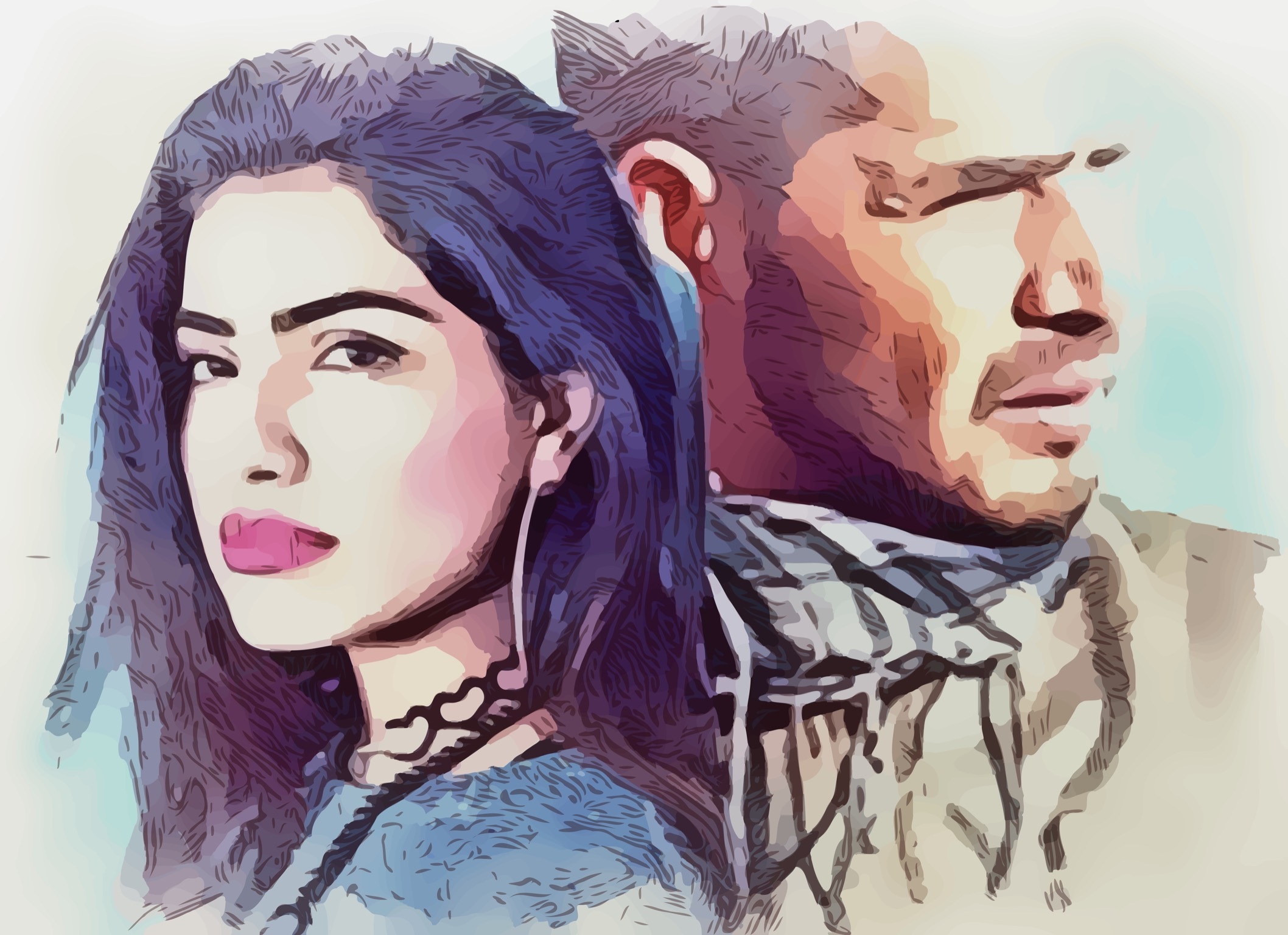 A drawn out picture of a couple. | Source: Pixabay
Everyday Life
It can be effortless for these two to clash regarding everyday life, such as daily menial activities, work, and household chores. While Aries (March 21 – April 19) is determined and action-orientated, Pisces (February 19 – March 20) lives in his dream world. This may lead to scenarios where Aries jumps up in the early morning hours and goes for a run with a hyper-healthy smoothy.
The Pisces, however, may take his time, listening to music while taking long hot showers and watering the plants before enjoying a wholesome breakfast they made for themselves and their partner.
Aries may feel like they are missing their power partner, and Pisces may feel as though Aries is never present with them but constantly on the move.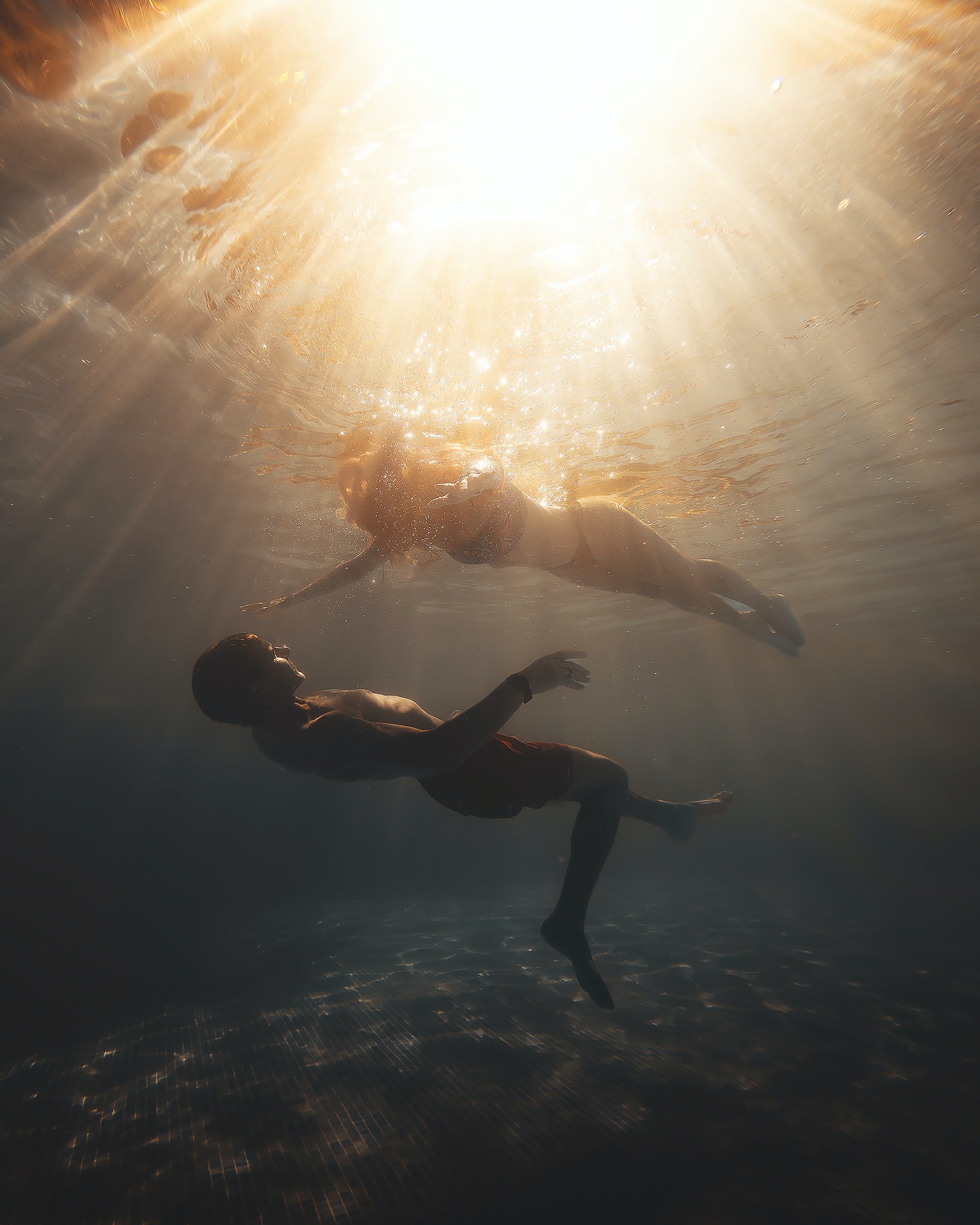 A couple swimming together. | Source: Pexels
That being said, Aries overlooks the power that Pisces can bring to their everyday life. While she implements practical tasks, the Pisces dreams can inform, direct, advise, and sometimes calm her overly impulsive nature. The Pisces can also help the partner slow down, while the Aries can help the Pisces take hold of physical reality, something they are not naturally gifted at. The dreamer and doer combination can create a couple that is a force to be reckoned with.
First, before they look to Aries to change, Pisces must learn to be more present instead of constantly stuck in dreamland. They can join in on Aries's more active pursuits. Here, Pisces will enjoy their partner's entire presence and benefit from landing on solid ground for a while.
Regarding work, these two may have opposing approaches, with Aries vying for leadership and dominance and Pisces looking to be more involved in a creative field, not attached to getting to the top. While this may be perplexing for both, these two can learn from one another. Aries will learn ways to be more innovative at work, which will help them achieve more. Pisces will come to realize the real-world importance of building a career and building up wealth.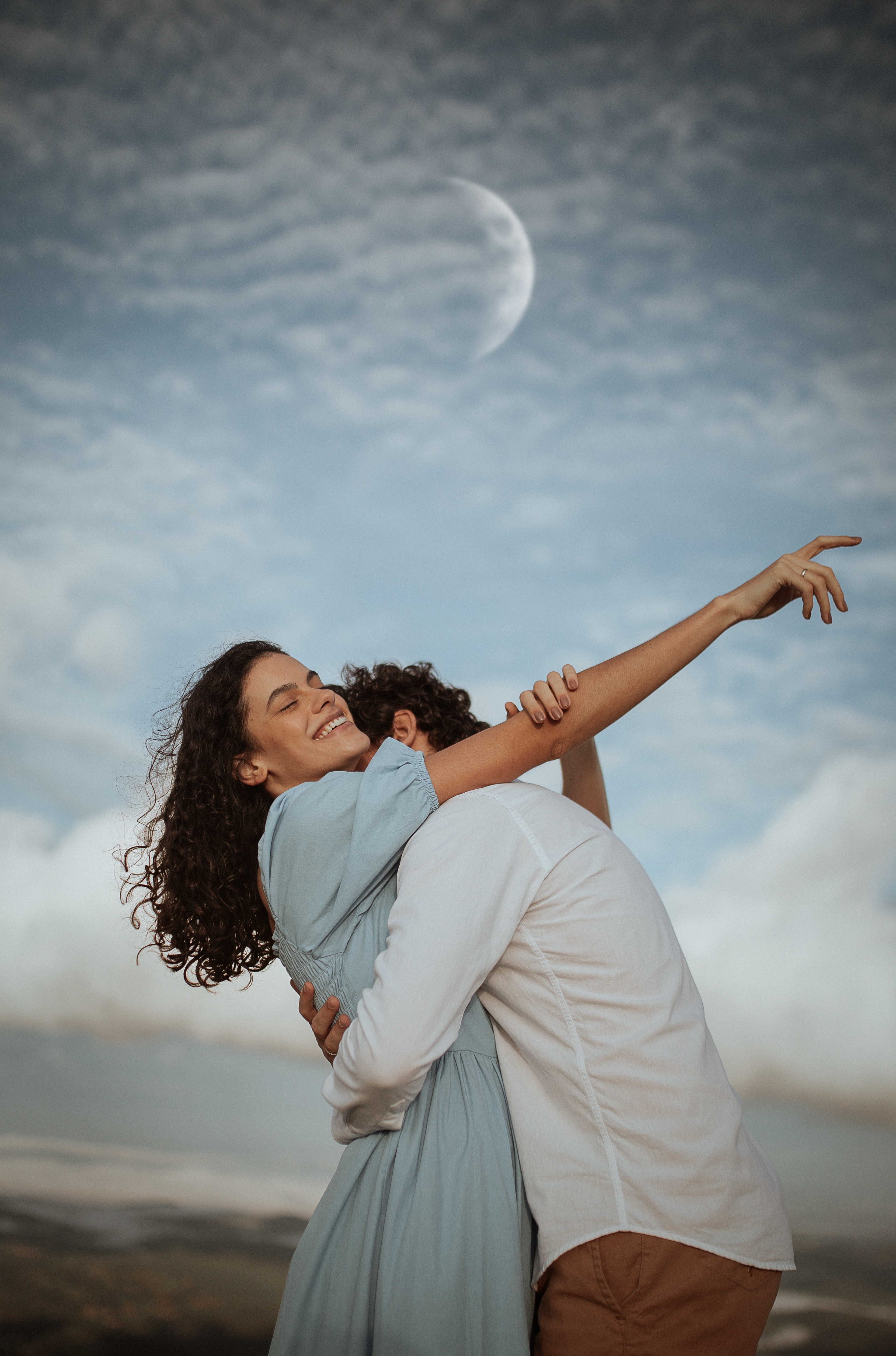 A happy couple. | Source: Pixabay
The same applies to chores, with the Pisces learning to take their daily duties more seriously and the Aries discovering that they can relax instead of being on a constant drive.
Romantic and Sex Life
These two won't struggle much in their romantic and sex life; the combination of fire and sensuality will create a unique blended passion that shines through during candle-lit dinners and between the sheets.
This is one area where their mystical connection will flow naturally and without resistance as their intense feelings for one another overtake them.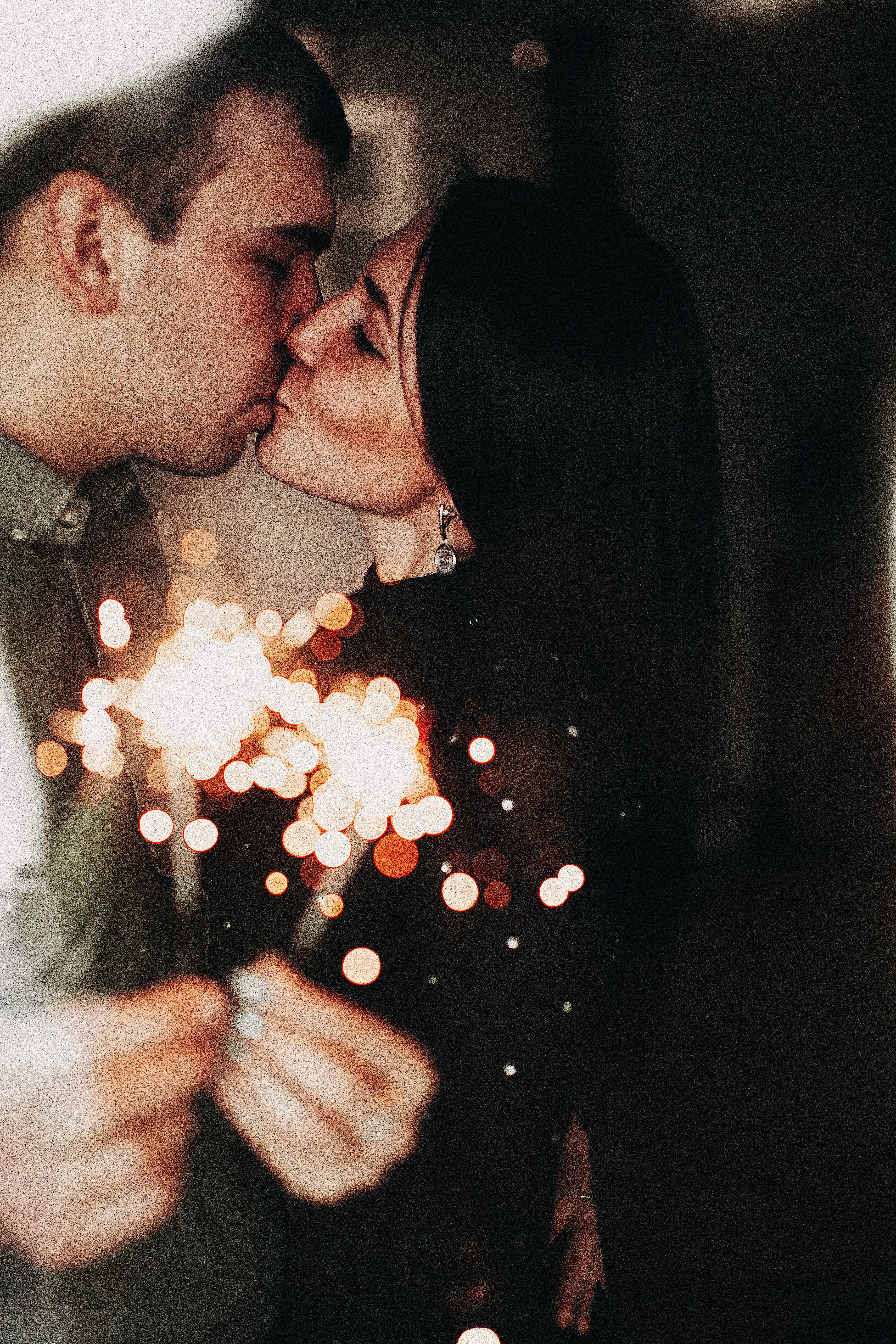 A couple holding sparklers while kissing. | Source: Pexels
Parenting
If this couple gets to the point where they enter parenthood together, they could create an excellent balance for their children if they don't constantly argue over the correct way to raise them. Naturally, Aries will be more authoritarian, and Pisces will be more gentle with the children.
Emotions and Personality
The Pisces man can be quite empathetic, while the Aries woman can be pretty selfish. This can lead to Pisces giving too much of themselves and becoming overwhelmed with their partner's intense, blazing energy.
In this regard, Pisces must learn how to ask for what they need, and Aries must learn to think about Pisces's needs more often.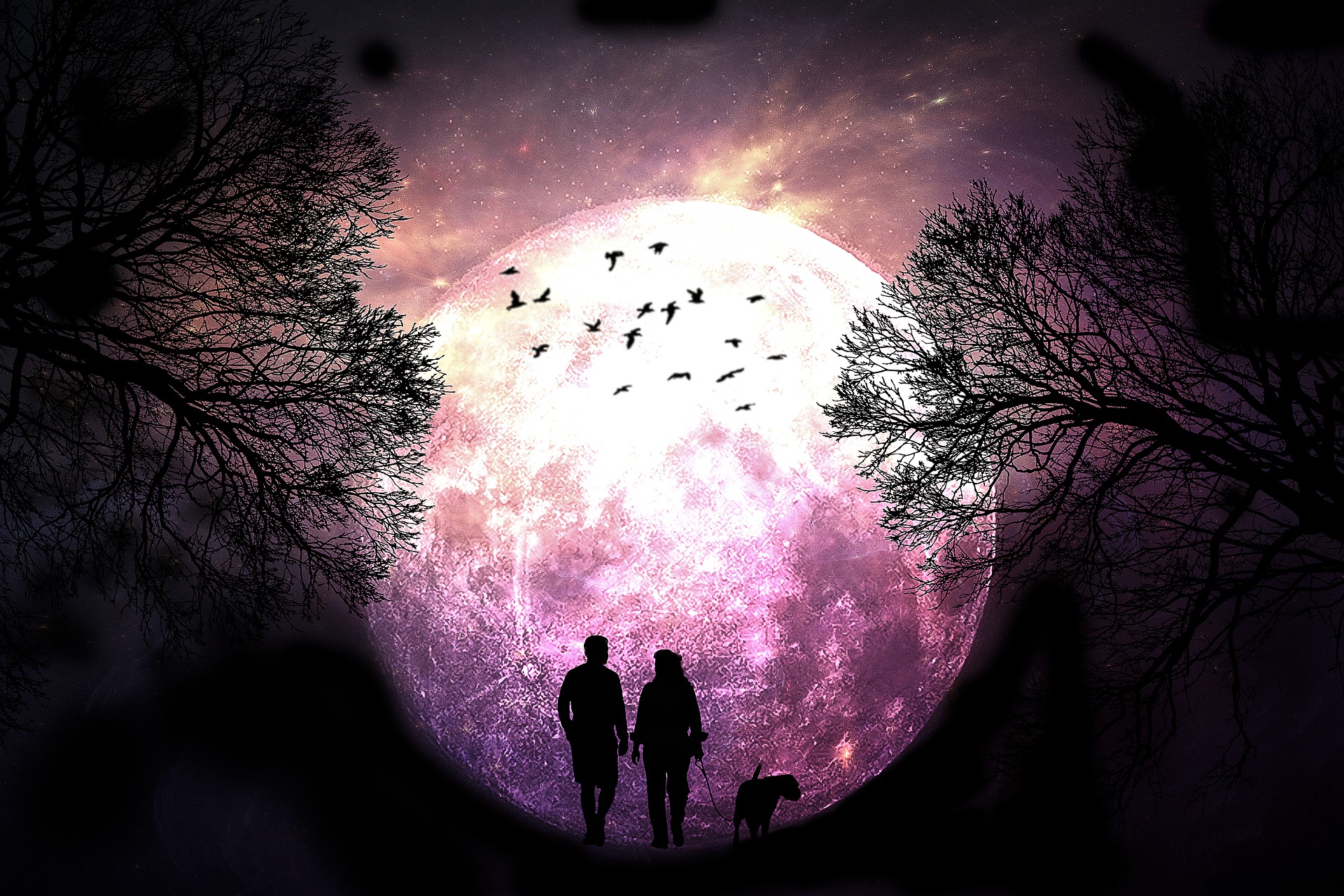 A drawn out picture of a couple with a dog, walking in front of a full moon. | Source: Pixabay
The Pisces man and Aries woman have the opportunity to work and cultivate a relationship through understanding each other's differences. More than this, they have the potential to be a magical couple, filling each day with endless wonder and desire combined with visionary action.
Their different elements combined are genuinely something to wonder at and cherish. They will live a beautiful life together if they keep recognizing the other individual's beauty and strength.
Read Aries Compatibility: The Star Signs' Catching Fire with This Trailblazer to learn more about the Ram's general suitors.
Subscribe if you like this story and want to receive our top stories!