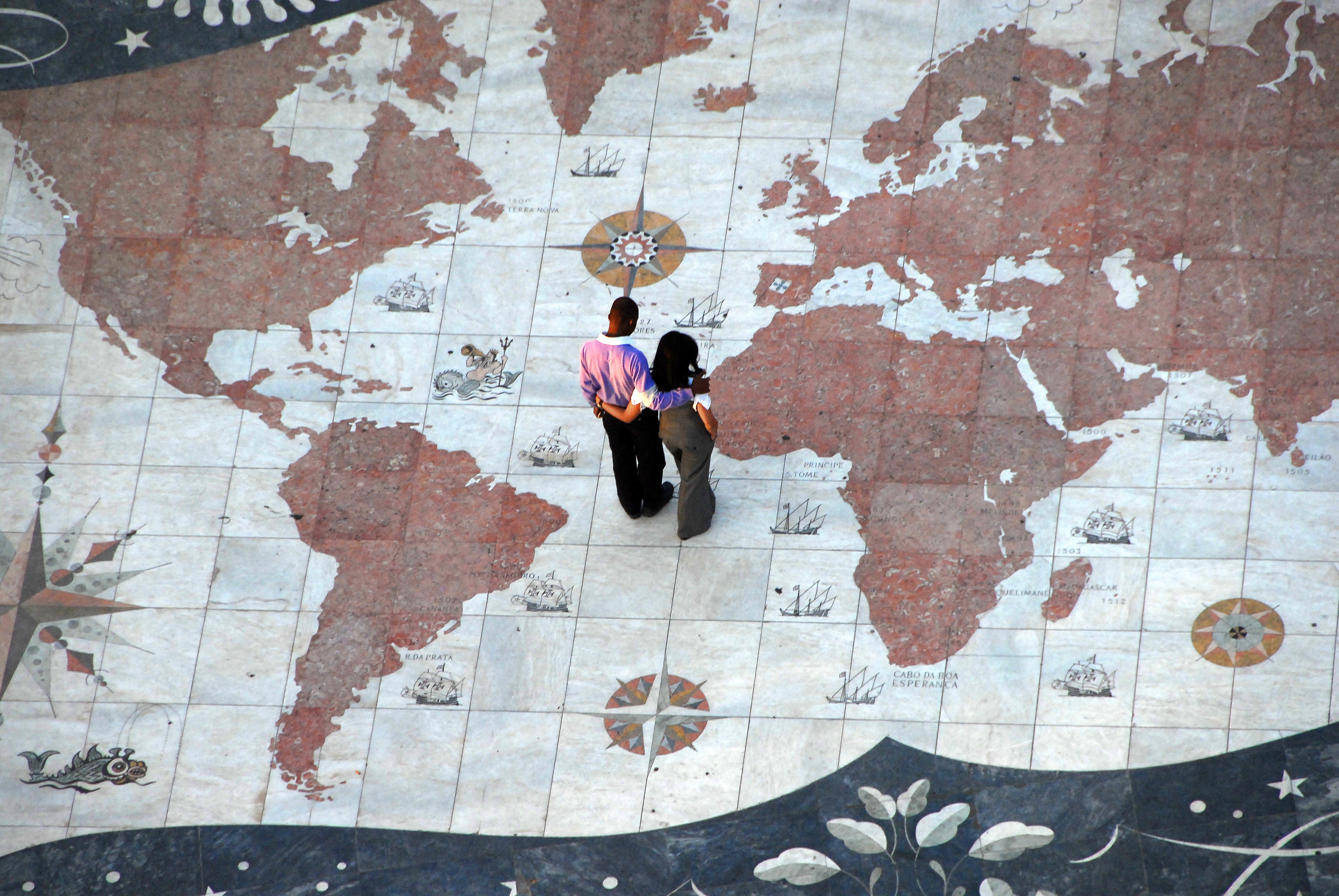 A couple standing on a floor painted as a map. | Source: Pixabay
Capricorn Woman and Taurus Man: Earthly Powers between a Formidable Duo

With their feet firmly planted on the ground and their eyes set on the future, the Capricorn woman and Taurus man find themselves in the same positions and moving in the same direction.
The Capricorn woman and Taurus man are an extremely compatible pairing as their earthly values align perfectly. This shared value system means their relationship will generally be smooth sailing.
As for the little bumps along the way, their shared rationality and pragmatism will be able to shred through any barrier in no time. Discover more about this robust, resilient, and harmonious duo.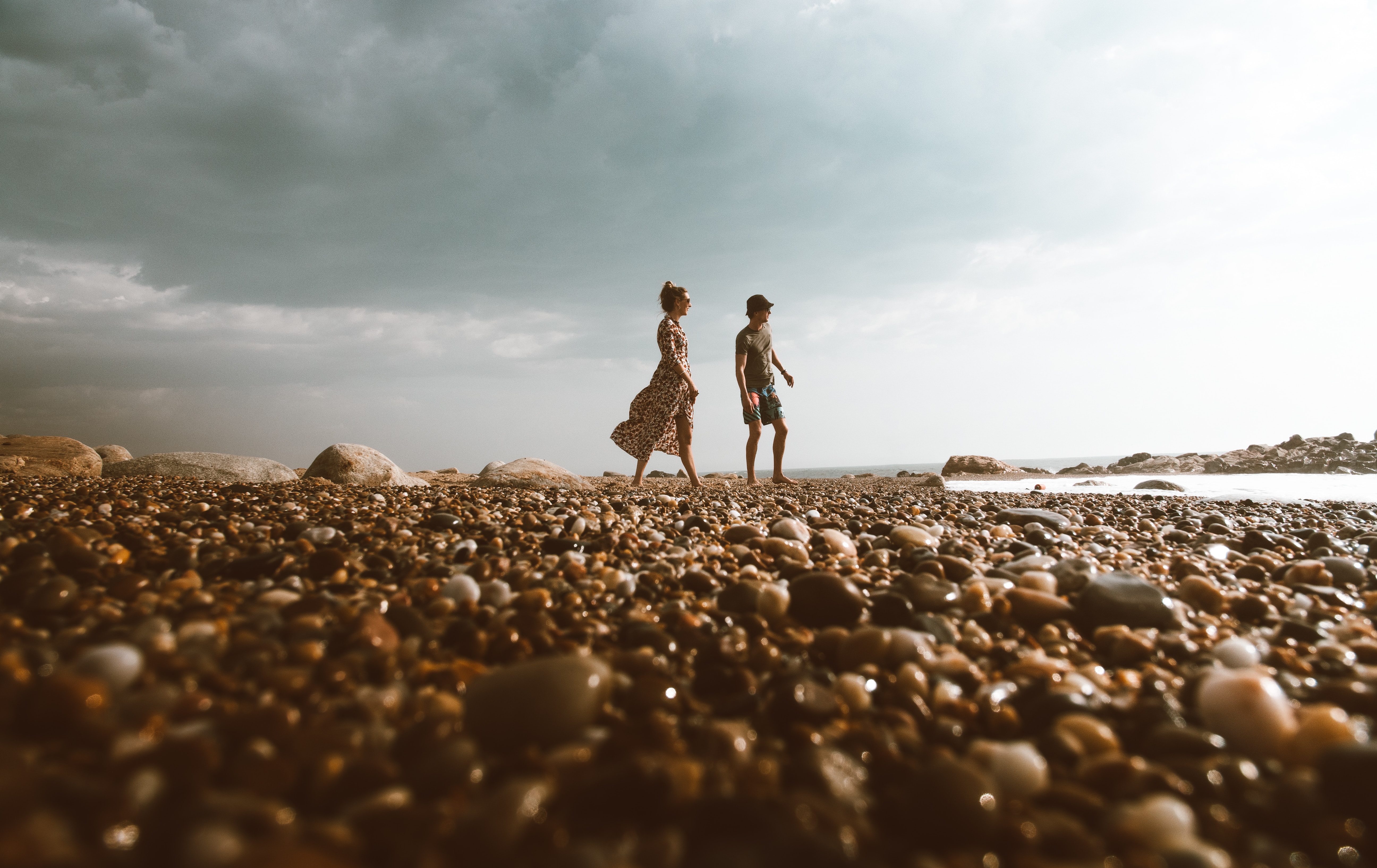 A couple walking nearby the sea. | Source: Unsplash
Earthly Harmony
As both the Capricorn (December 22 - January 19) woman and Taurus (April 20 - May 20) man are earth signs, their fundamental values and way of living are the same. These similarities mean they will likely live each day in harmony and with little conflict.
These signs are practical, grounded, and dependable. The Capricorn woman may feel a sense of comfort from this, as, for the most part, she has had to learn to hold everyone else up and be the voice of reason. Overall, she is used to being extremely independent.
For once, and if she is willing to put her overachieving ego aside, she gets to relax and know that someone else can take the wheel while she takes a nap here and there. For once, she is part of a team and isn't simply the leader.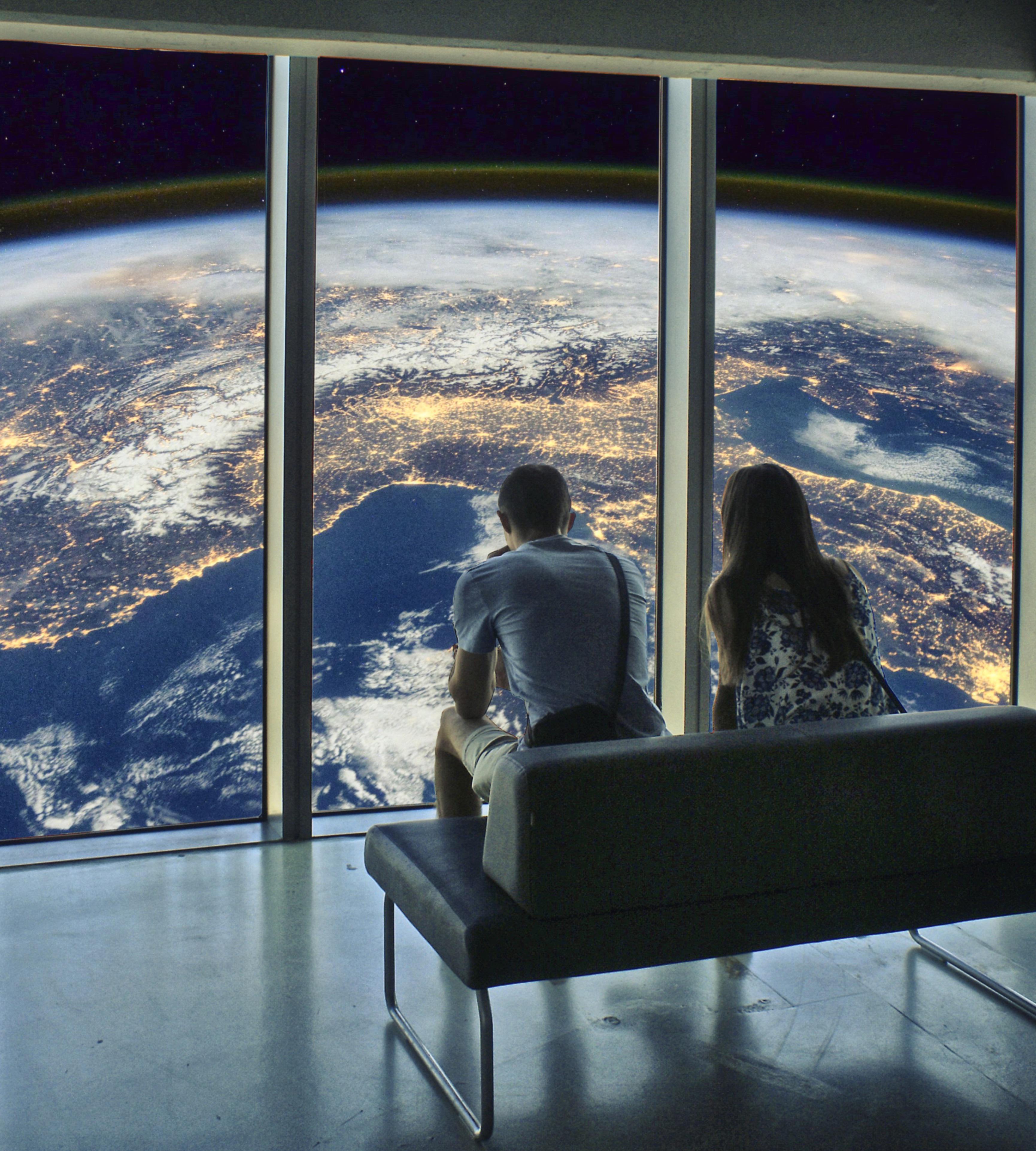 A couple sitting on a bench while gazing at the earth. | Source: Pixabay
Shared decision-making will come naturally, and they will likely live an abundance lifestyle because of their realistic approach to money.
Finances, Success, and Hard Work
When it comes to money, these two are determined to build a life of sustainable wealth for them and their family. They are both hard-working and persistent, although Capricorn tends to take the cake regarding extreme ambition.
This aspect of becoming successful will certainly draw these two Zodiac signs to one another from their first meeting.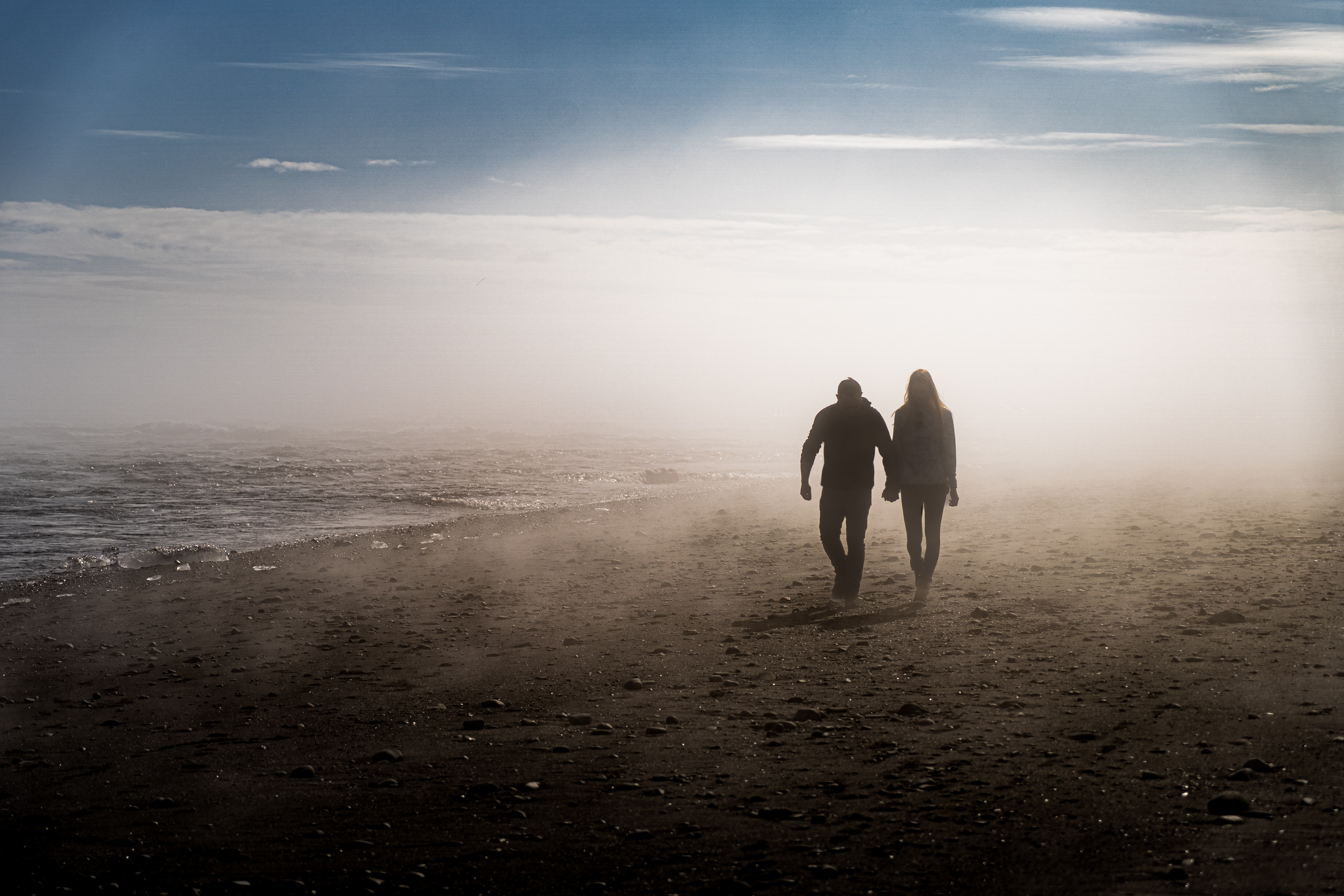 A couple walking on the beach. | Source: Unsplash
Learning to Let Go
While the Capricorn woman and Taurus man have a generally realistic perspective on money, Taurus is slightly more impulsive when spending. This spontaneous streak is rooted in the bull's enjoyment of living a life of luxury. In other words, they like nice things, want to relax, and take time out to enjoy themselves. This is half why they spend so much time earning a lot of money.
The Capricorn, sometimes extra-frugal and with extremely high standards, may struggle with this. She may need clarification on how her generally ambition-driven Taurus is now lazing around and buying lavish throw pillows. However, if she can learn to let go, the Capricorn woman can find that she can strike a balance. She will discover that sometimes she can allow herself to enjoy the fruits of her labor.
By that same token, although not generally in character, the Taurus man can get stuck in laziness when indulging in luxury. But his Capricorn teammate will be right there to snap him back to reality.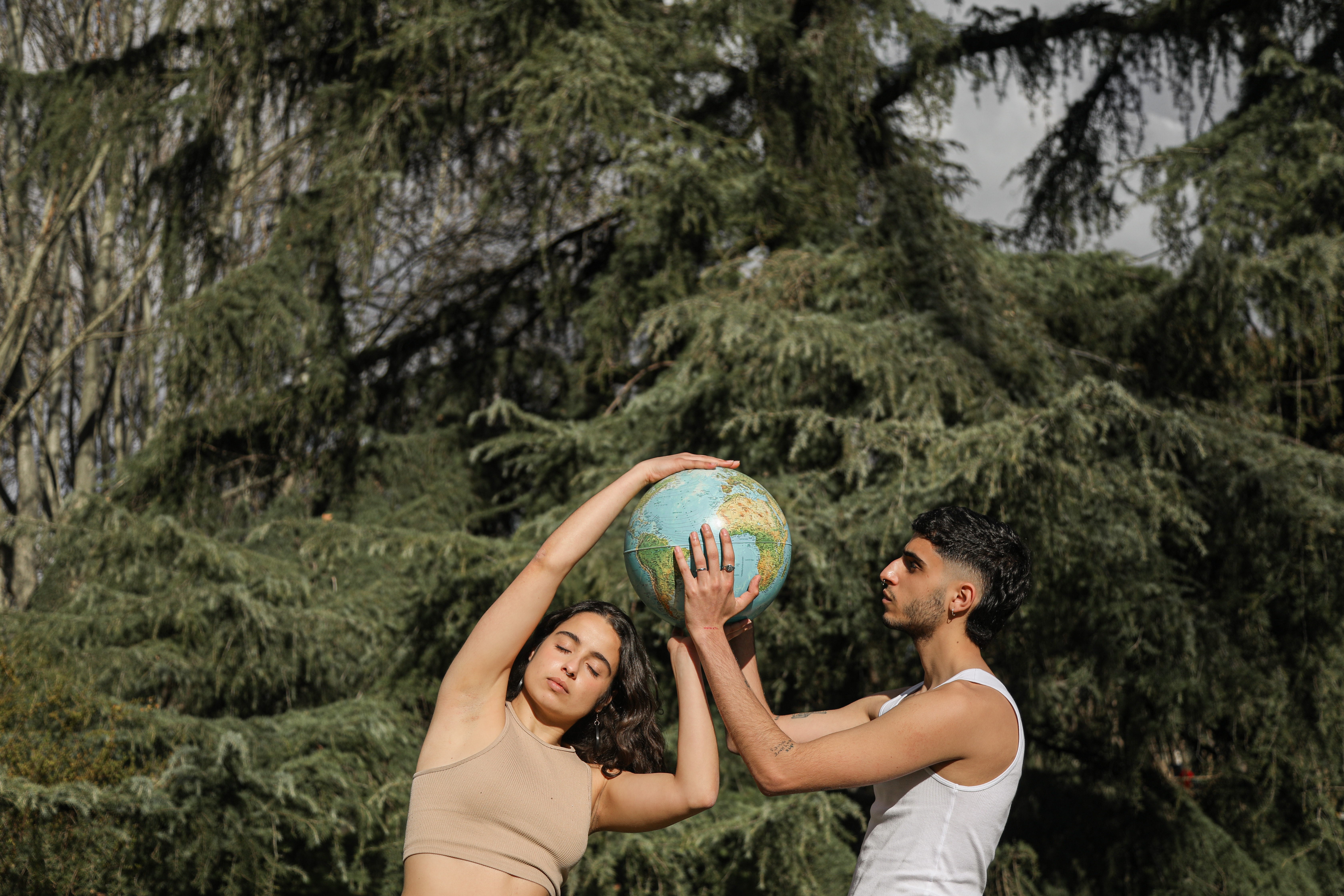 A couple holding a globe. | Source: Pexels
Loving, Loyal, and Traditional
Although these two may not be romantic in the cliche sense and shower each other with flowers and constant physical touch, they show genuine affection and love for one another. The Capricorn may cook a meal for Taurus after a hard day at work, while the Taurus may give his stressed-out Capricorn a shoulder massage. Cheesy is not their go-to love language, but they understand their own shared dialect.
The bull and sea goat are extraordinarily loyal and committed. When the Capricorn woman and Taurus man enter into a relationship, they do it with seriousness and the possibility of marriage and children.
They are a traditional duo and will enjoy the prospect of saying "I do" and having kids while building a healthy foundation and legacy they can hand down to the next generation. This couple deeply loves family and is a source of support and guidance for each other and their relatives.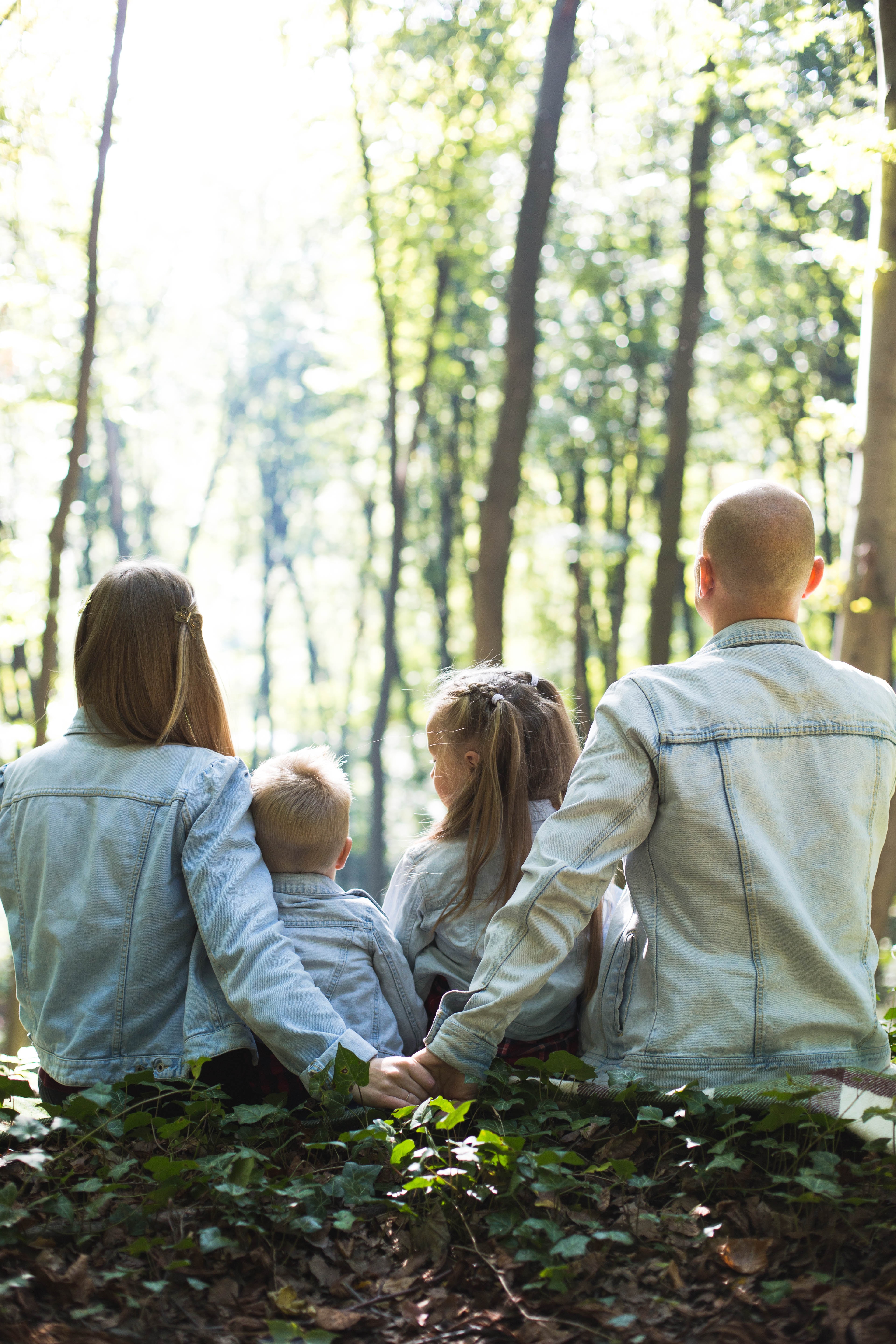 A family sitting in nature together. | Source: Unsplash
Overall, this earthly team will enjoy a life of ease and wealth, surrounded by a loving family. They will take time to work on their careers or businesses. But, they will also ensure that they spend enough time relaxing, being with their children, and enjoying the life they have created with one another.
Of course, there will be stressful moments, such as when the Capricorn woman may struggle to relax, leading to burnout, and the Taurus man gets stuck in his hole of opulence. However, this duo's realistic outlook and strategic skills will keep these challenges from harming their relationship. Instead, they will likely grow and become better for it.
Learn more about Capricorn's love life by reading: Capricorn Compatibility: Who Can and Can't Live Up to the Goat's Standards.
Subscribe if you like this story and want to receive our top stories!