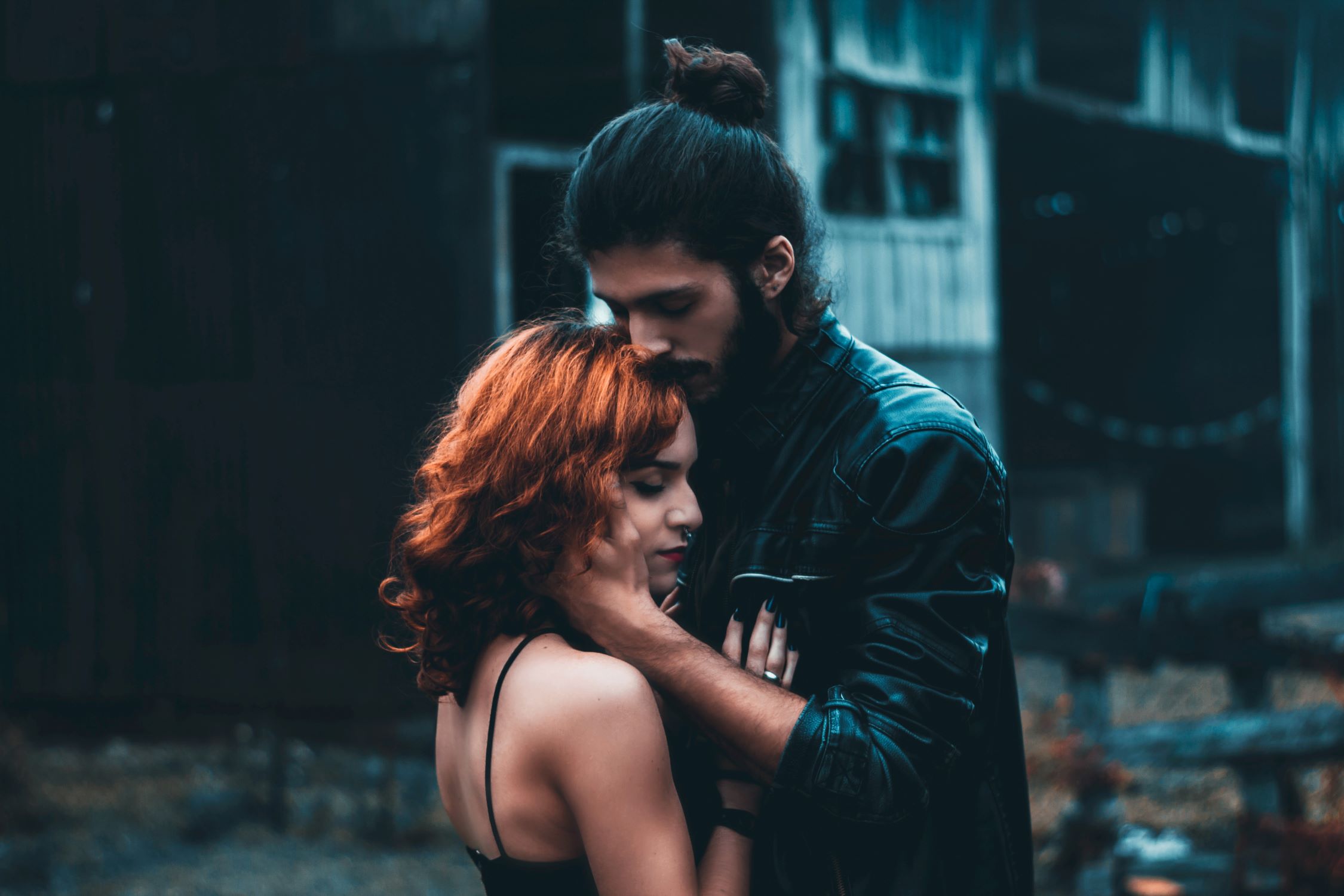 A couple hugging. | Source: Unsplash
Leo Woman and Capricorn Man: When Fiery Passion & Earthly Resolve Unite

The Leo woman and Capricorn man form an intriguing pair. With their distinct personalities and desires, they embark on a journey that weaves together elements of challenge and compatibility. Let's delve into the dynamics of this fiery lioness and steadfast goat.
The Leo woman shines brightly, craving the spotlight, while the Capricorn man embodies an innate reserve, seeking solace in the shadows. The Leo woman and the Capricorn man's contrasting energies may initially create a sense of overwhelm for both partners.
The Leo (July 23 - August 22) woman's fiery and vibrant personality can sometimes overpower the Capricorn (December 22 - January 19) man's calm and composed demeanor, causing friction within the relationship. Let's see if we can help them out.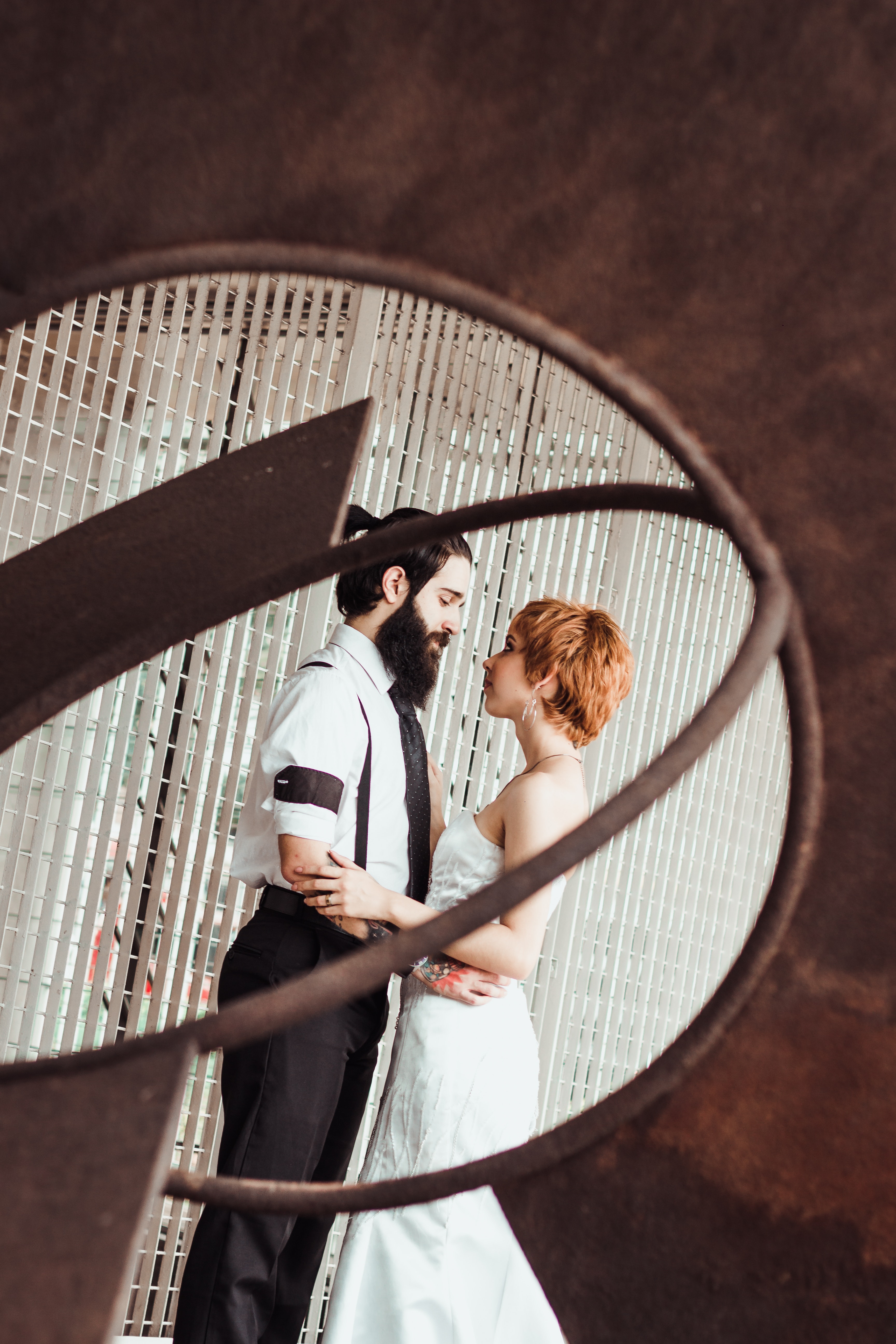 A couple in their wedding attire. | Source: Pexels
Divergent Socializing Tendencies
An area of potential clash arises when it comes to socializing. With her gregarious nature, the Leo woman thrives in social settings and craves constant engagement. In contrast, the Capricorn man prefers the comfort of solitude and may find himself more inclined to stay in rather than venture out. This difference in social preferences can create tensions as the Leo woman's exuberance may exhaust the Capricorn man, while her partner's reserved energy might irritate her need for constant stimulation.
Conflicting Passions and Adventurous Spirit
The Leo woman's passionate nature can be a double-edged sword in the dynamic with the Capricorn man. While she embraces passion in all aspects of life, her partner tends to channel his passion primarily into work or success. This initial mismatch in passion might cause the Capricorn man to feel overwhelmed by the intensity that the Leo woman brings to the relationship. Moreover, the Leo woman's adventurous spirit may give the Capricorn man a sense of unease, as he craves security and may view her adventurous nature as a potential risk.
Traditional Love vs. Freedom
Capricorns typically hold traditional values regarding love, which may cause the Leo woman to hesitate initially, fearing that tradition may encroach upon her sense of freedom. Balancing these contrasting desires and finding common ground can be a delicate process, requiring open communication and understanding from both partners.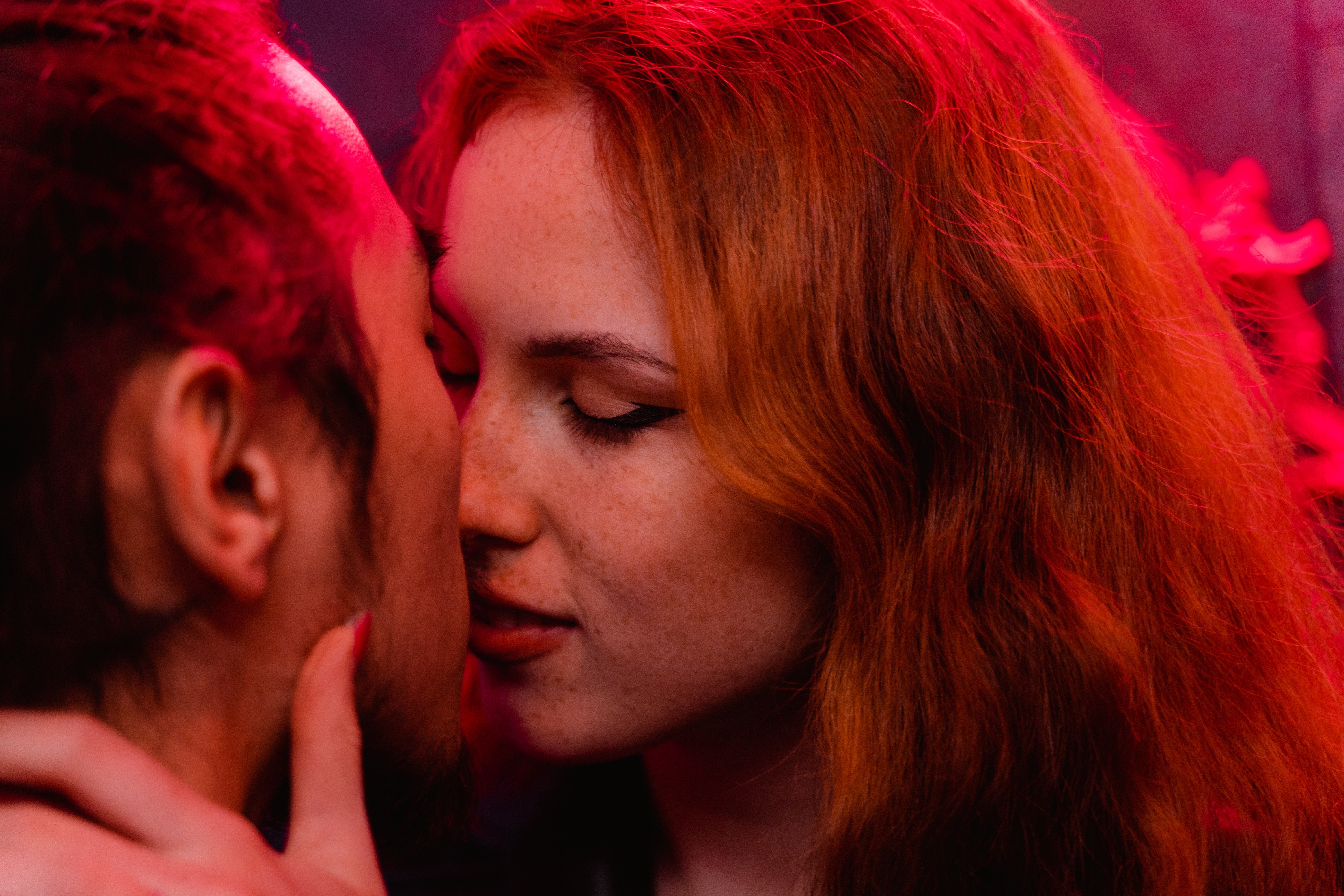 A couple kissing. | Source: Pexels
The Capricorn Man's Appreciation for Leo's Radiance
While the Capricorn man may shy away from the limelight, this works in favor of the Leo woman, who revels in being the center of attention. With the focus directed solely on her, the Leo woman can thrive, never having to compete for the spotlight. In turn, her radiant and fiery personality introduces the Capricorn man to a zest for life that he might not have experienced otherwise.
A Balancing Act: Calmness and Passion
The Capricorn man's calm demeanor can counterbalance the Leo woman's vibrant energy. His steady presence can help her find moments of relaxation and serenity amidst her whirlwind of activity. Simultaneously, the Leo woman's passion and enthusiasm can inspire the Capricorn man, infusing his life with newfound excitement and zeal.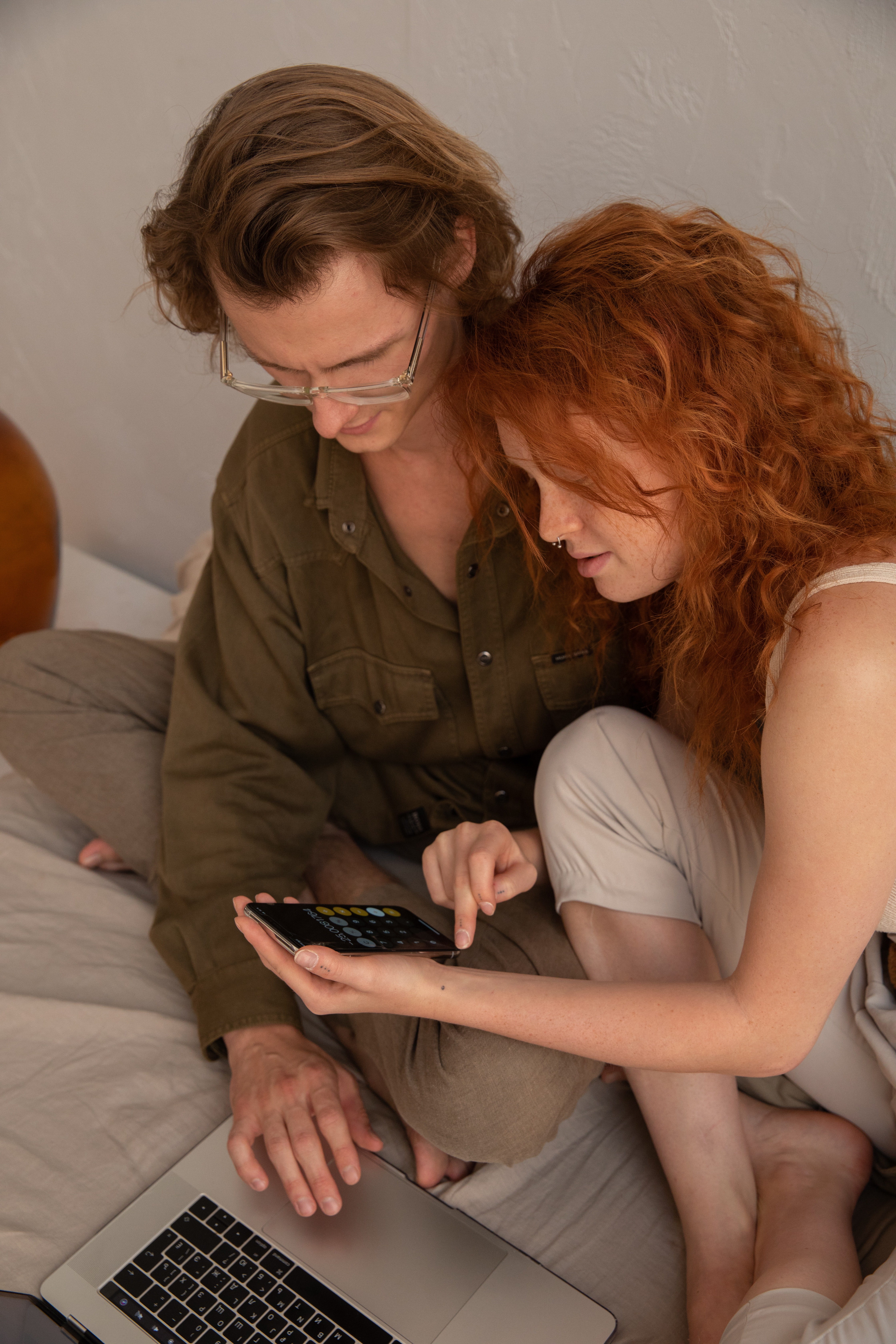 A couple looking through a phone and laptop. | Source: Pexels
Shared Values of Loyalty, Generosity, and Materialistic Affection
The Leo woman and the Capricorn man possess loyalty, generosity, and an appreciation for worldly pleasures. This alignment creates a sense of mutual understanding and affection. The Capricorn man's inclination to express his love through material gestures resonates with the Leo woman, who adores lavish displays of affection. These shared values ensure that they feel loved and cherished by one another.
Ambition and Motivation: A Harmonious Drive
Both partners are inherently ambitious and driven by the desire for success. While the Capricorn man may occasionally become frustrated by the Leo woman's occasional lazy streak, their shared commitment to consistent hard work creates a solid foundation for mutual understanding. The Leo woman's encouragement and unwavering support help the Capricorn man recognize his achievements, freeing him from the constant need for self-improvement.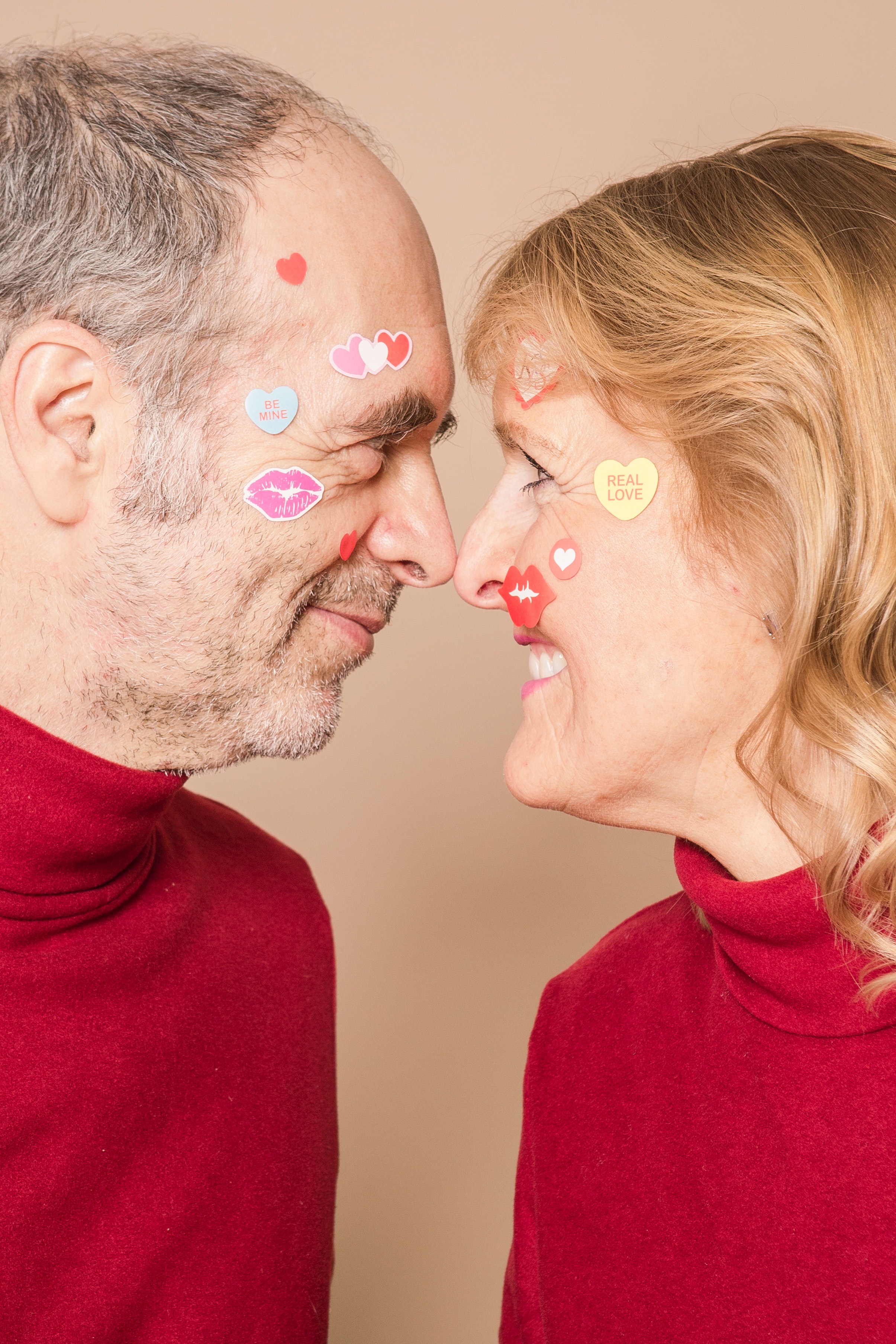 An elderly couple with stickers on their face. | Source: Pexels
The connection between a Leo woman and a Capricorn man weaves a complex work of contrasting energies and desires. While challenges may arise due to differences in socializing tendencies and reserved nature, the potential for compatibility lies in their ability to appreciate and balance each other's traits.
Through mutual respect, understanding, and open communication, they can create a harmonious bond where the Leo woman's radiance illuminates the Capricorn man's life, and his calm presence brings a sense of tranquility to her fiery spirit. Together, they have the potential to cultivate a deep and meaningful connection that transcends their differences, creating a love story that defies expectations.
Dive deeper into Capricorn's potential matches by reading Capricorn Woman and Virgo Man's Steadfast Union: Harmonizing Earth Signs.
Subscribe if you like this story and want to receive our top stories!