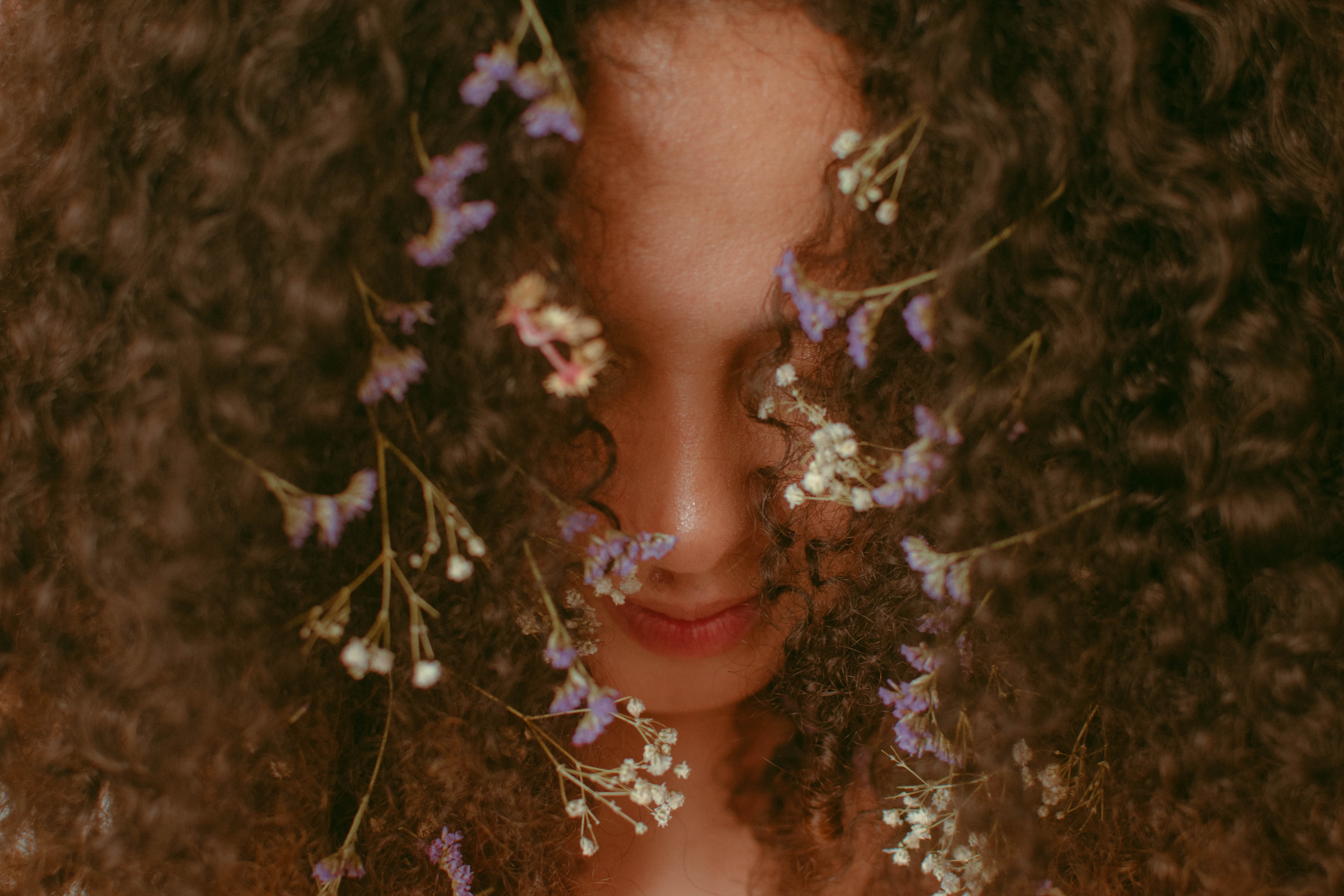 A woman with flowers in her hair. | Source: Pexels
Signs a Libra Woman Is Falling For You: Finding a Space of Solace within Her

Libra women have a way of making everyone feel at peace. So, if she falls in love with you, expect to feel as if you're coming home and completely safe in her presence.
When a Libra (September 23-October 23) woman begins falling in love with you, you may not necessarily see the signs, but instead, you will notice a sense of tranquil warmth enveloping you. You will suddendly feel as if you can be your true self in her presence.
This is no accident, and although Libra has a way of creating harmony around her in general, she will take it to the max when falling in love.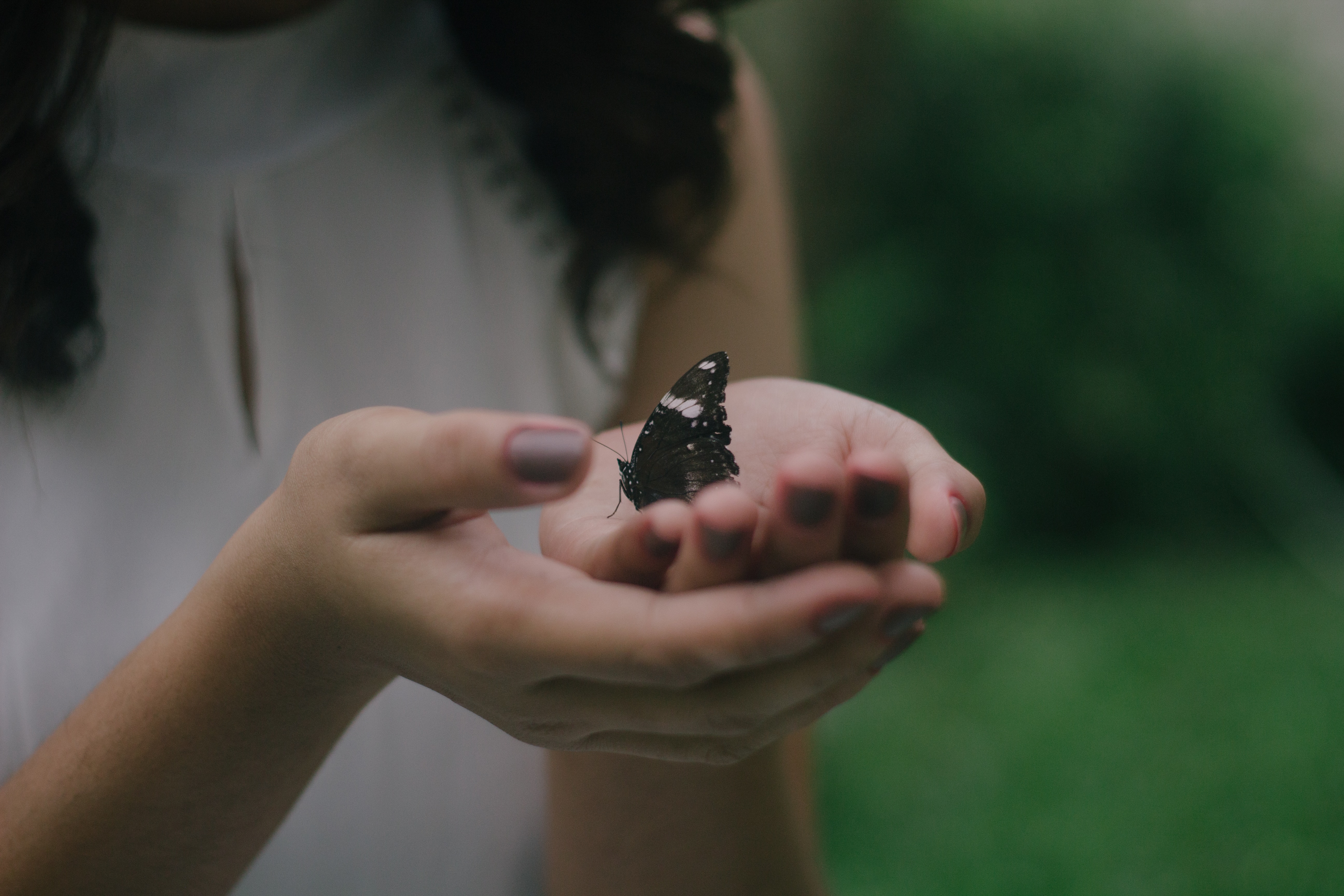 A woman holding a butterfly. | Source: Unsplash
Intense Conversations
The Libra woman will want to have intellectual and emotional discussions with you about all topics available to humankind. She will want to know your thoughts on every subject, your favorite color and deep dive into your entire history.
She will also want to share her thoughts and feelings, which is a way of opening up and showing you her heart
Full of Romance
The Libra woman is a romantic and won't be afraid to take the lead in this regard. Even if you're a man, she won't mind challenging gender norms. She will buy you flowers and write you letters expressing her feelings for you.
Mostly, she will take you out on romantic dinners. As someone who loves a lavish lifestyle, this will be a perfect combination of romance and physical enjoyment.
While she doesn't mind taking the lead, she may feel as if you do not care for her in the same way she cares for you if you do not reciprocate. If you like or love her, and even if you're not big on sonnets and gazing at stars together, try to engage in these types of gestures as it is a crucial love language to the Libra woman.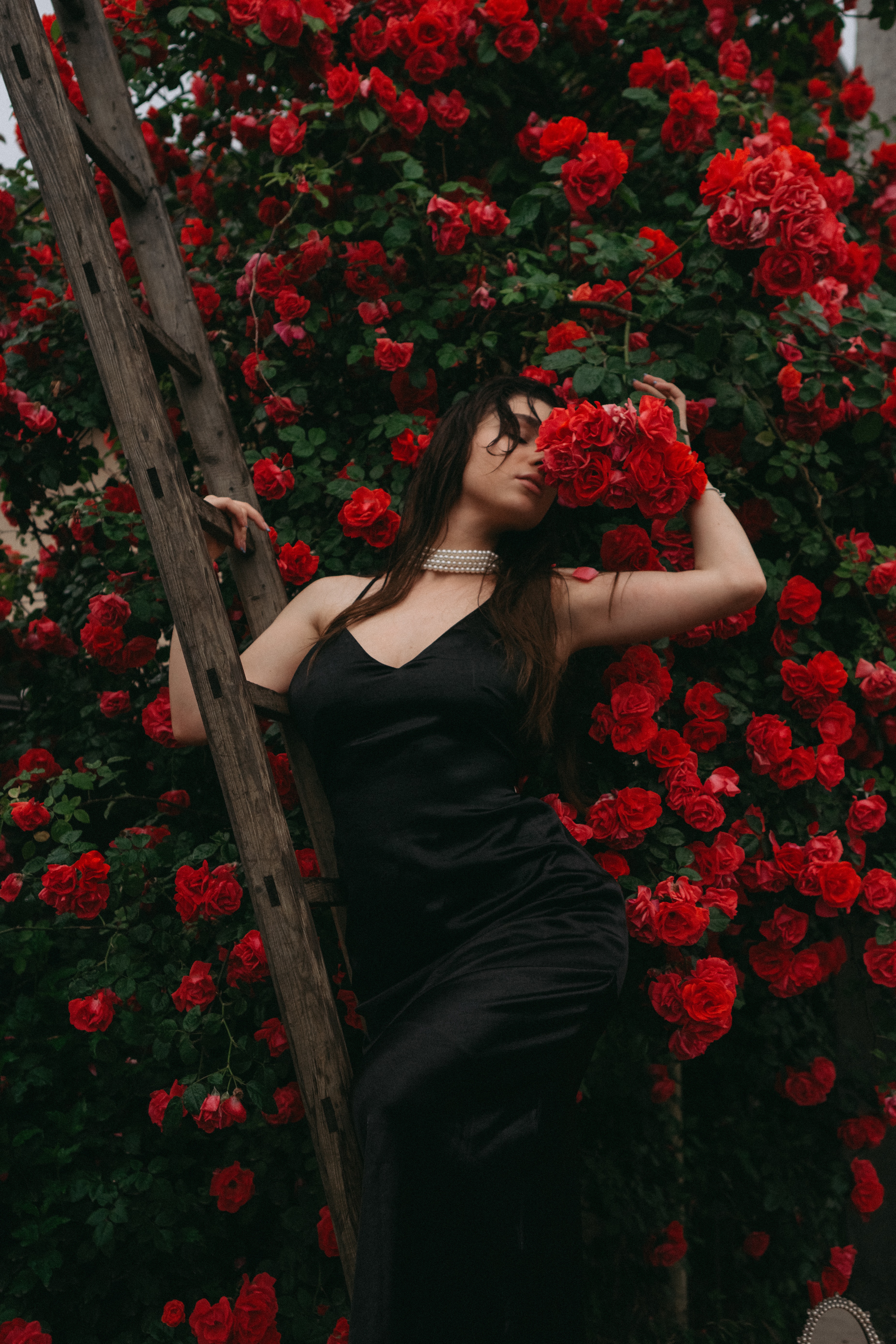 A woman on a ladder and in front of a rose bush. | Source: Pexels
Lots of Adventures
Libra loves adventures, and if she has strong feelings for you, she will want to share these experiences with you. Traveling, hiking, going to an art museum, or seeing a live band will all be on her checklist of adventures she will want to share with you.
Due to this star sign's love for beauty, she may concentrate on journeys that are full to the brim with beautiful aesthetics. She will, for example, specifically enjoy going to an art museum or visiting a particularly gorgeous place when traveling.
She Always Looks Gorgeous
Regarding beauty overall, she will also put a lot of effort into how she looks. You will never catch a Libra woman without perfect hair, makeup, nails, and a stunning outfit.
It's good always to recognize how much effort she is putting in. No matter how used to her perfect looks you are, the Libra woman will appreciate compliments.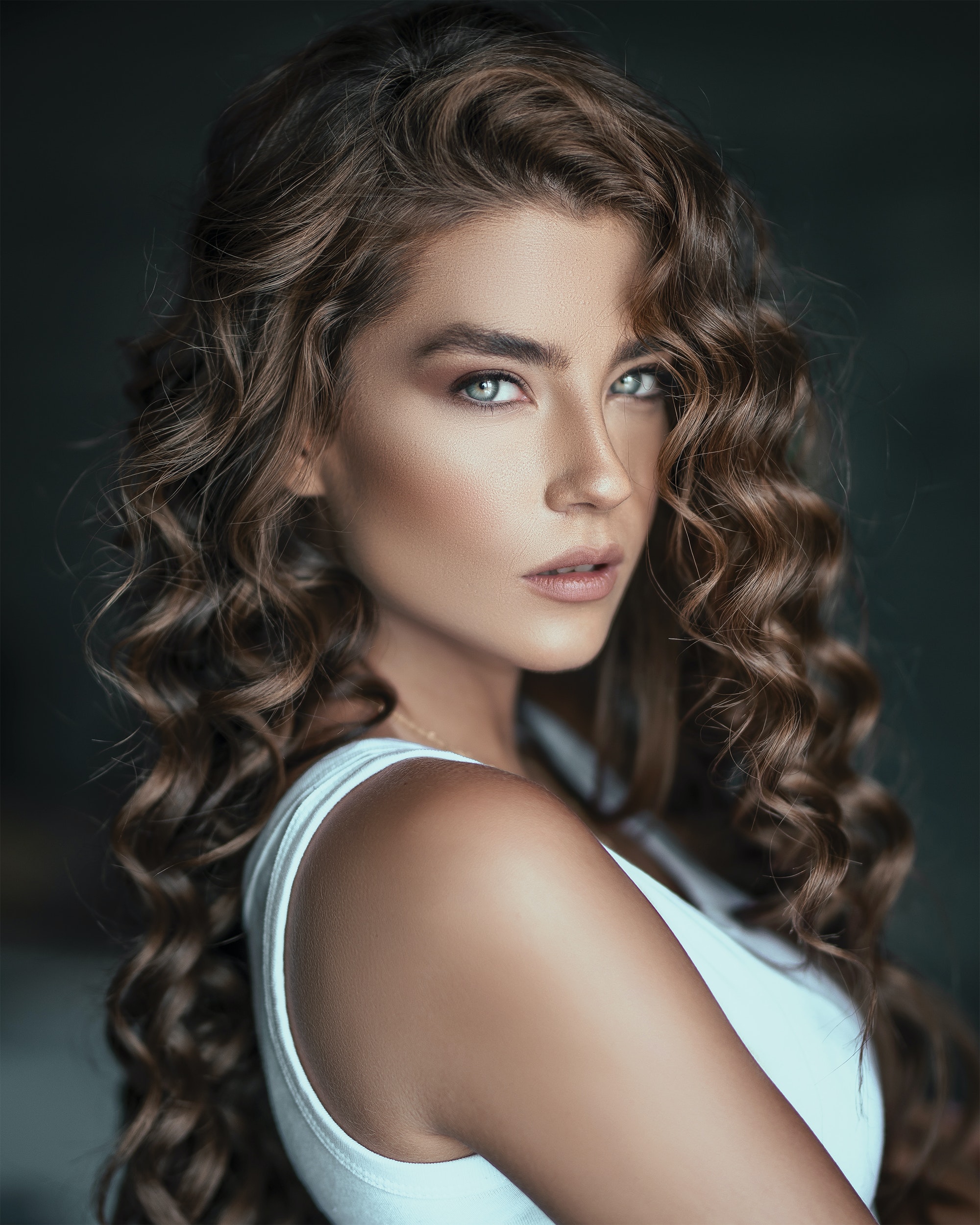 A woman. | Source: Pexels
An Extreme Flirt
The Libra woman is a naturally flirtatious star sign. While she has a propensity to flirt with all individuals for fun or without even being aware of it, she will consciously and consistently toy with you.
Due to her heightened social intelligence, this star sign will be great at charming you, leaving you blushing and deeply drawn to her. Libra also won't stop pulling out her natural ability to allure once things get serious, as it is an innate part of who she is.
Pushes for Difficult Conversations
Libras thrive on harmony and need it to feel happy and relaxed. This is why, even from the beginning, the Libra woman won't shy away from difficult conversations. This star sign can immediately feel an energy shift if something feels wrong and out of balance between you. She will feel the urge to fix it immediately.
A couple talking while sitting on a bed. | Source: Pexels
This Zodiac sign does this because she values your shared connection. She understands the importance of clear communication and wants to keep the lines open.
This is why she may come across as conflict-driven from the beginning. For many, this can be confusing, and, on the surface level, it seems as if she is trying to sabotage your relationship, whatever the label may be. It is, in reality, the complete opposite.
Sweet, Gentle & Considerate
Libras are naturally kind and gentle individuals, and these traits will be significantly emphasized when falling in love. The sun sign will become a safe space for you; she will never judge you and will be there for you no matter what.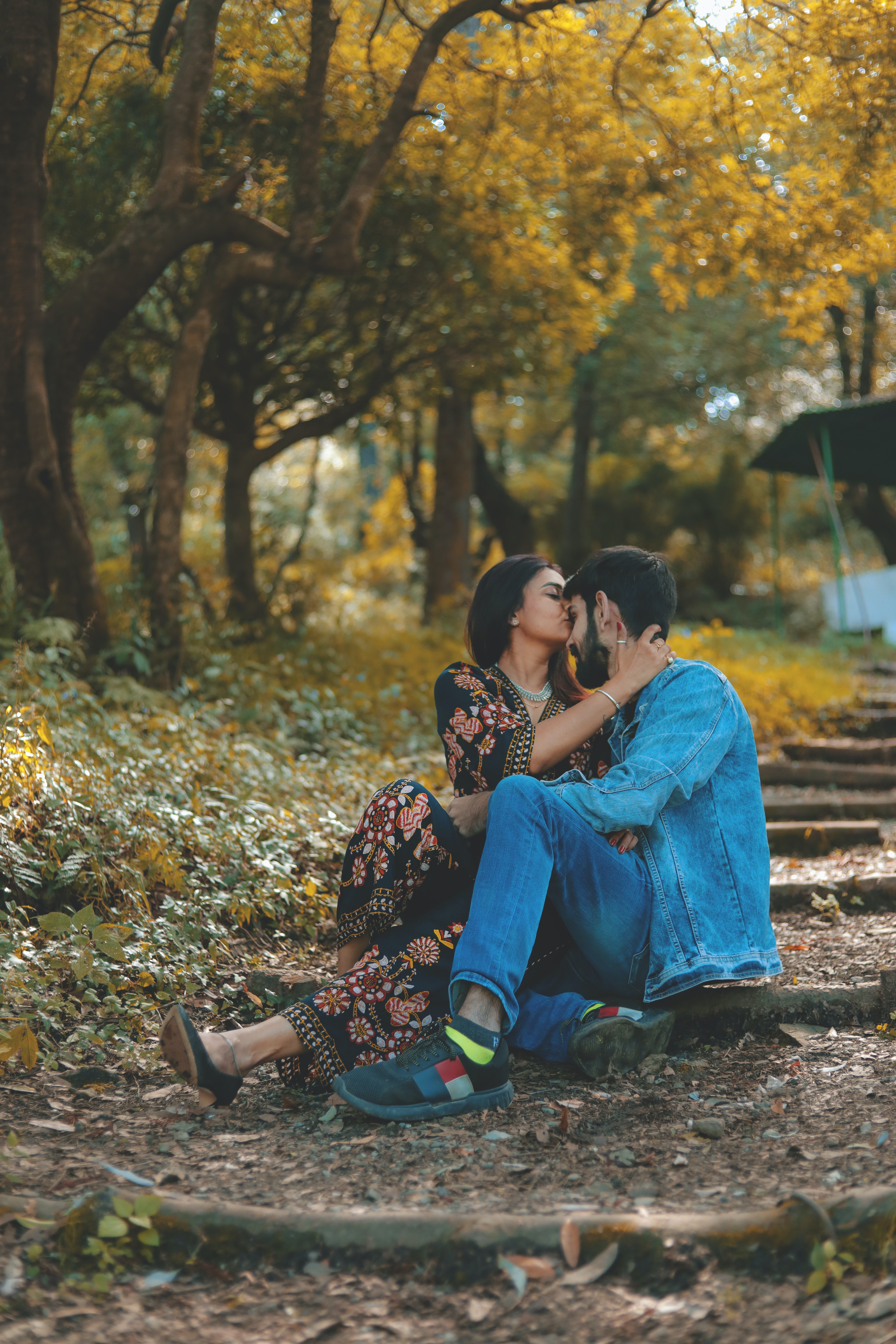 A woman kissing a mans forehead. | Source: Pexels
When a Libra falls in love with you, you will feel a sense of safety and warmth and as though you can be your complete self with this individual, something we should all feel with our significant other.
Her ability to have vulnerable conversations, talk about complex issues, and her non-judgmental nature create a space of natural harmony and make you feel like you have finally come home.
Find out more about the Libra woman from all angles by reading: The Dark Side of a Libra Female: The People Pleaser With No Direction.
Subscribe if you like this story and want to receive our top stories!