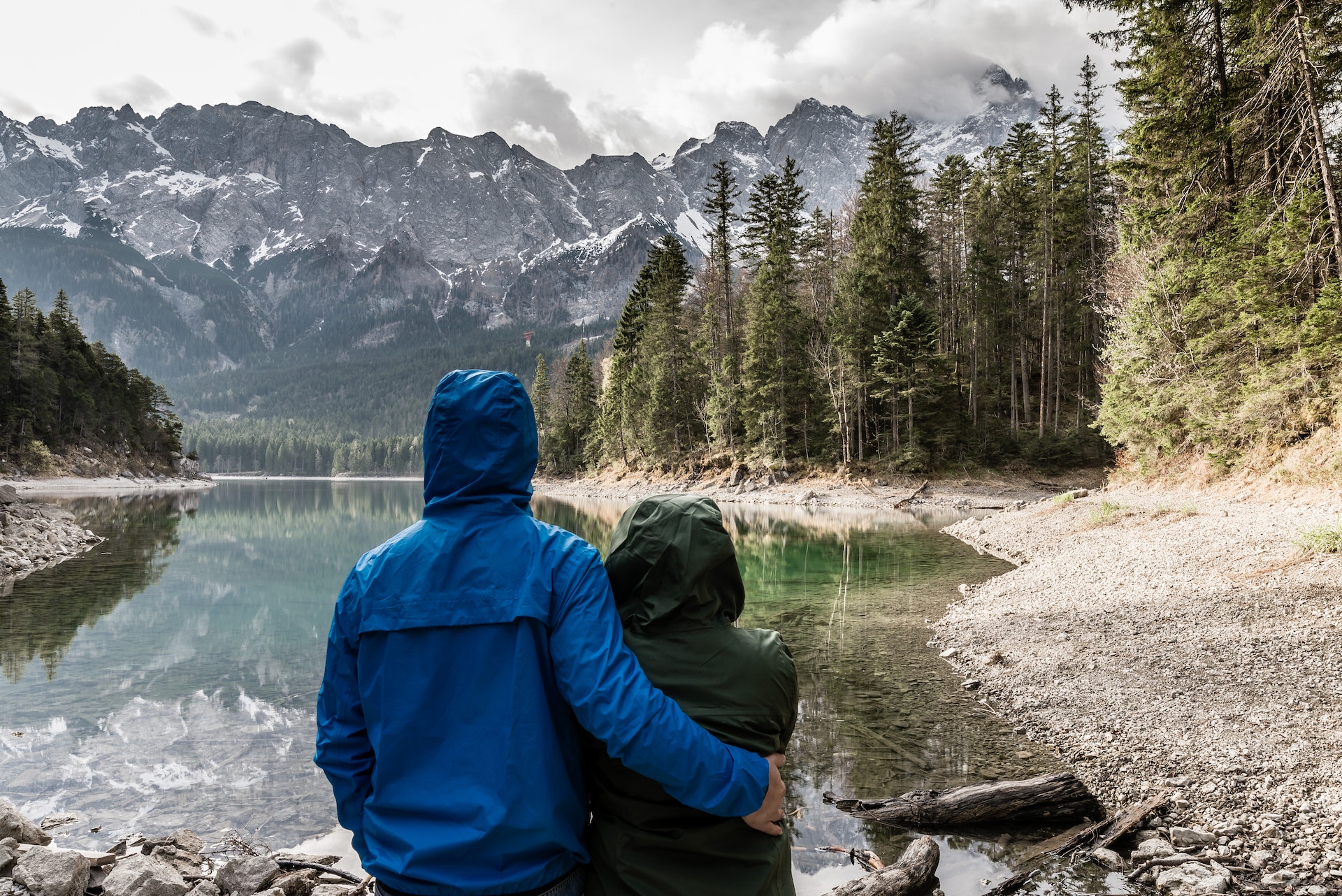 A couple standing near a lake | Source: Pexels
Sagittarius Compatibility: Which Signs Should You Date?

Finding the right life partner is what everyone wishes to do at one point in their lives, but Sagittarius individuals can not settle with the wrong partner. They need someone who understands their carefree nature and doesn't judge them for their life choices.
Represented by the archer holding a bow and arrow, Sagittarius is the ninth sign of the zodiac and defines the traits of people born between November 22 to December 21. These individuals are known for their vibrant personalities, love for adventures, and generosity.
Their excellent sense of humor helps them socialize and make friends easily, but they consider many factors when choosing a life partner. These individuals know that lifelong commitments like these are serious business, so they put their thinking caps on.
Sagittarius individuals are extroverts who feel comfortable mingling with people. However, they don't get along well with all zodiac signs. Three of their best matches include Aries, Leo, and Aquarius because they understand why Sagittarius folks are interested in carefree relationships.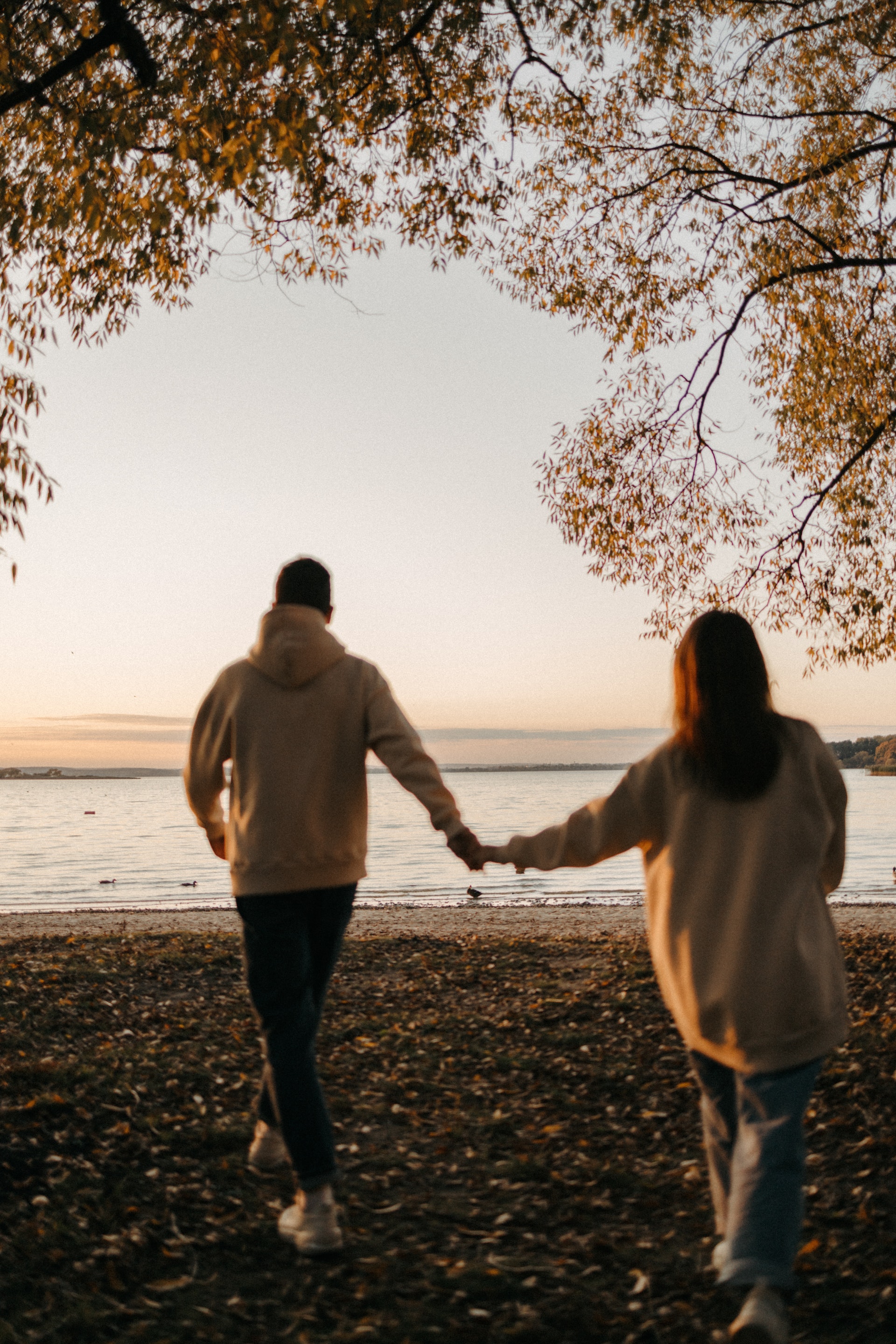 A couple walking on a beach | Source: Pexels
Sagittarius individuals are interested in honest people who are up for adventures. They might sometimes shy away from long-term commitment because of their tendency to explore and never settle, but that doesn't mean these individuals won't ever stick with one partner. It's all about developing an instant yet deep connection with their partner.
Sagittarius and Aries
A Sagittarius individual will never turn down an Aries because the two signs develop an instant connection. The cardinal sign, ruled by Mars, is a born leader with a vision to excel. Aries folks, born between March 21 and April 19, impress their partners with their confidence, courage, and determination. They know what they want in life, which makes them a perfect match for the indecisive Sagi.
Once Sagittarius starts dating Aries, they embark on a journey of exploration where they witness an exciting emotional and romantic compatibility. The two zodiac signs understand each other very well and quickly develop a deep bond of love.
Besides enjoying each other's company at home or in private settings, this power couple will explore the world together. Because of their mutual love for adventure, they will enjoy being outdoors, doing things that satisfy their souls. While they enjoy being together, people around them will admire and consider them an ideal couple.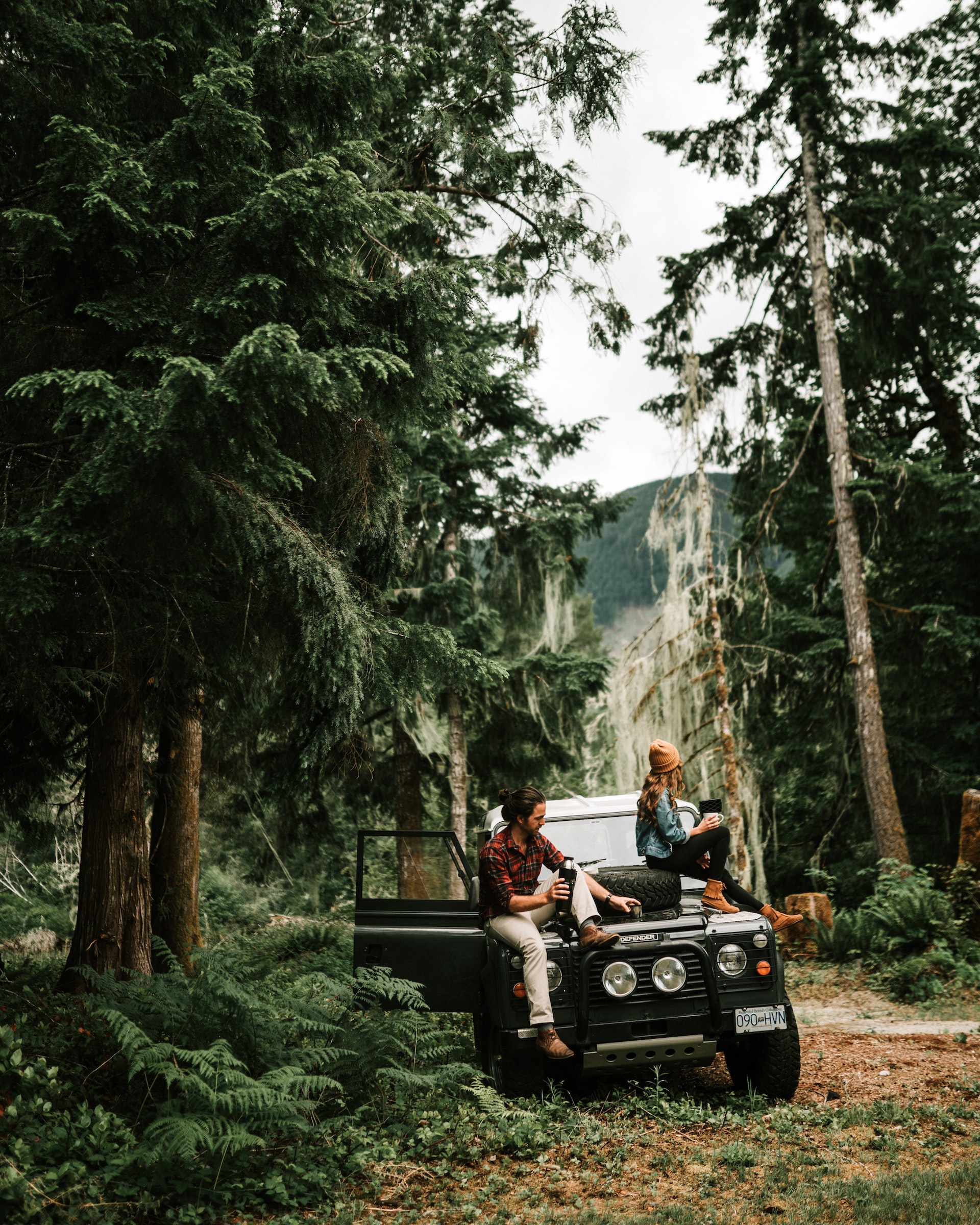 A couple sitting on a jeep in the middle of a forest | Source: Pexels
However, there is a downside to a Sagi dating an Aries. When it comes to anger, both Sagittarius and Aries individuals don't know how to control it. They get angry quickly, which often leads to unwanted arguments and conflicts in their relationship. Overall, this zodiac sign combination is made for each other.
Sagittarius and Leo
After Aries, Sagis feel comfortable around Leo individuals, represented by the fierce and mighty lion. Leos are known for their resilience, courage, leadership, and generosity. Born between July 23 and August 22, these individuals always strive for more and always find a solution to every problem in their lives.
When Leo dates a Sagi, the couple experiences an instant attraction and feels connected to each other. The fearlessness of a Leo compliments the adventurous side of a Sagittarius individual, leading to a perfect combination.
When the two fire signs come together, they don't hold back. They can uphold an honest and passionate relationship and never tire of supporting each other's aspirations and ambitions.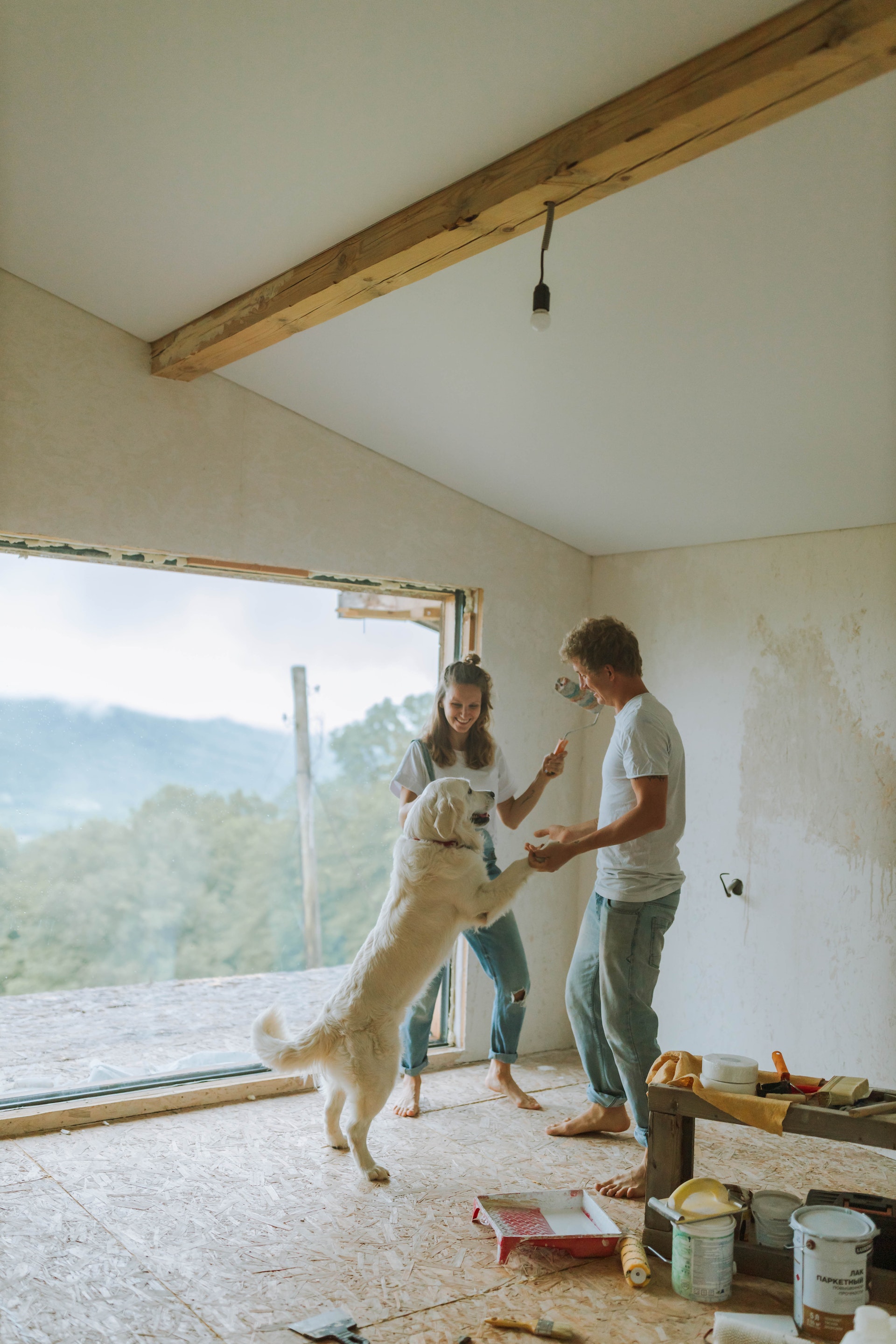 A couple with their dog | Source: Pexels
However, problems might arise between the couple due to Leo's dominating personality. While dating a Leo, Sagittarius individuals might not feel at their best. Moreover, the couple might argue over little things because of their short tempers.
Sagittarius and Aquarius
When Sagittarius meets the water-bearer, the pair doesn't find it challenging to connect emotionally and intellectually. The couple can spend hours discussing life's meaning and pondering over deep concepts no one talks about.
Aquarius men and women, born between January 20 and February 18, are usually focused, determined, and know how to achieve their goals. They are good listeners and observers who think out of the box. Aquarius individuals don't like following other people like sheep. Instead, they do what they feel is right, which Sagittarius individuals adore.
Sagis are always up for adventures, and their Aquarius partners understand this side of their personality very well. They communicate very well and trust each other, strengthening their relationship.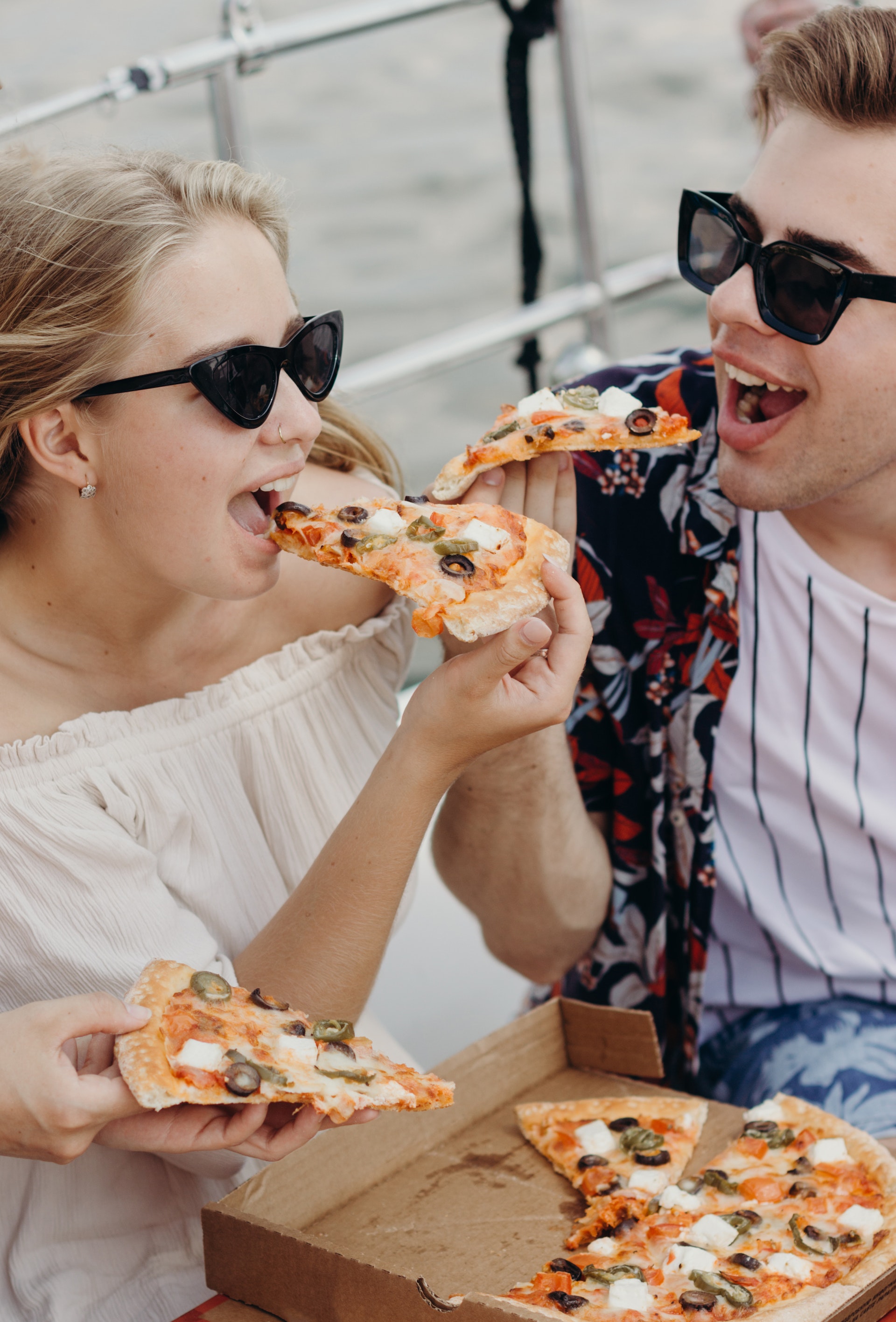 A couple eating pizza | Source: Pexels
What this couple needs to be careful about is jealousy. Even the slightest bit of it might create misunderstandings in their lives that would be difficult to clear. They must also keep the spark in their romantic relationship alive, or things might go downhill.
These three signs truly understand a Sagittarius individual's vibrant nature, but that doesn't mean Sagis cannot bond with other zodiac signs. What's essential for these individuals is that their partners must validate them and never stop them from going on adventures.
If you wish to learn more about this sign, you might be interested to know what happens when an Aquarius woman meets a Sagittarius man. Click here to read about it.
Subscribe if you like this story and want to receive our top stories!